Appointment Status
The calendar is one of the most important tools for your practice. It allows you to be organized and have an overview of all your appointments. If you have a large number of appointments it is important to be able to have an overview even with only a quick glance! This is where the Appointment Status app will come in handy!
1. Setting it up
Once your app is activated, you will find the available statuses in 'Settings' –> 'Appointment status. There are some premade ones, but you can also create your own custom statuses. You can also choose which ones you want to be able to use for your client appointments.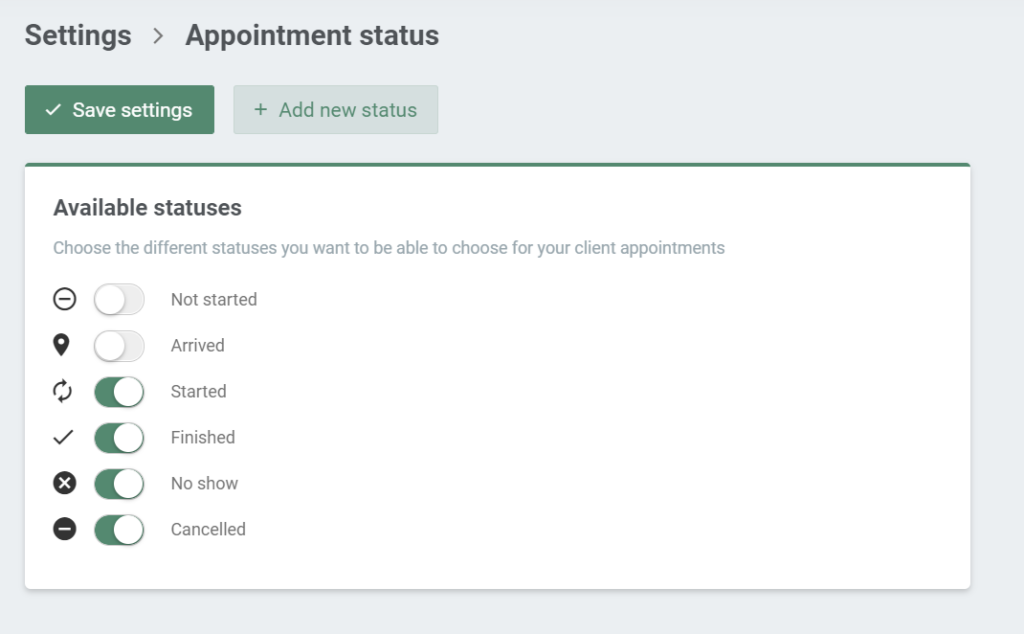 Clicking on the 'Add new status' button will open up a window where you will be able to choose the name and the icon you want to use for your custom status. Clicking on the 'Save' button will create your status. You will be able to find the status you made in the settings, and use it for your client appointments.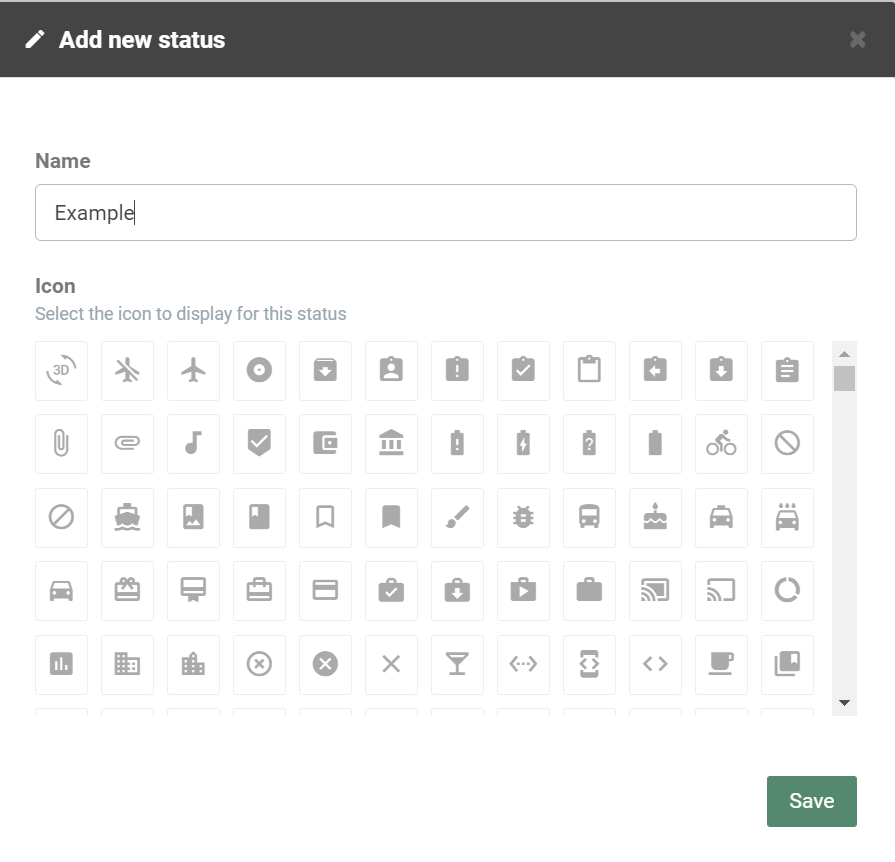 Once you have chosen which statuses you want to use, going into the calendar, and clicking on the appointment will open up a window where you will be able to change the status. As you can see in the picture below, when you click on the change status window, a drop-down menu with the statuses will appear. After choosing the status, it will be visible on the right.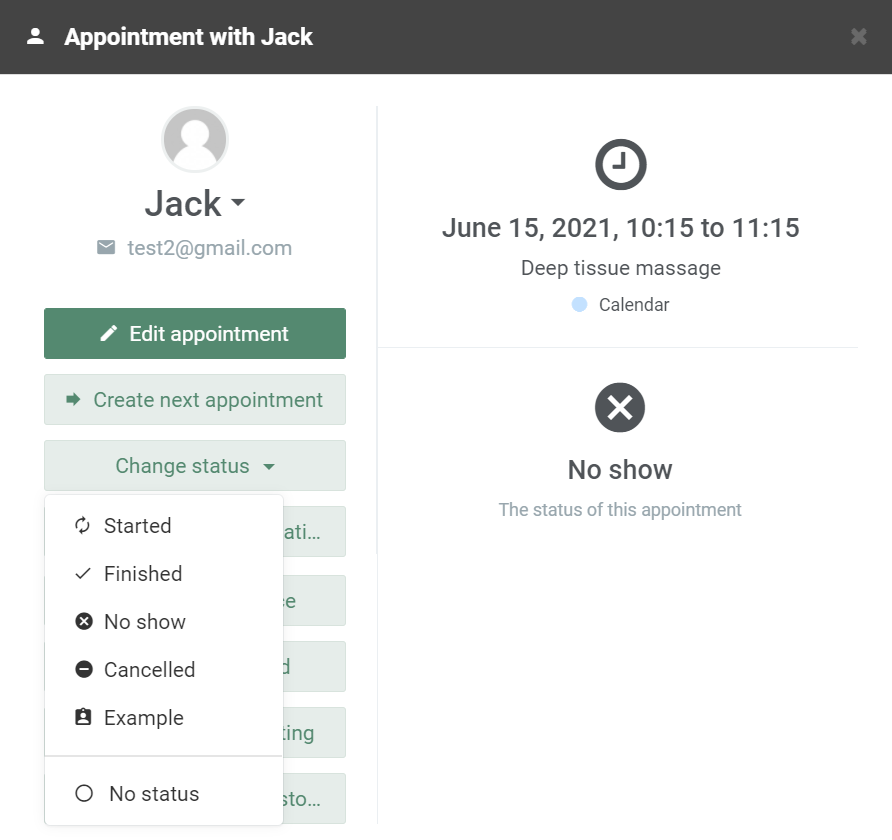 The icons of the statuses you have set up will be visible in the calendar appointments. The appointments in the calendar will have the icons of the status you put on it visible in the upper right corner. This way, you will be able to have a clear overview of your appointments as soon as you enter your calendar.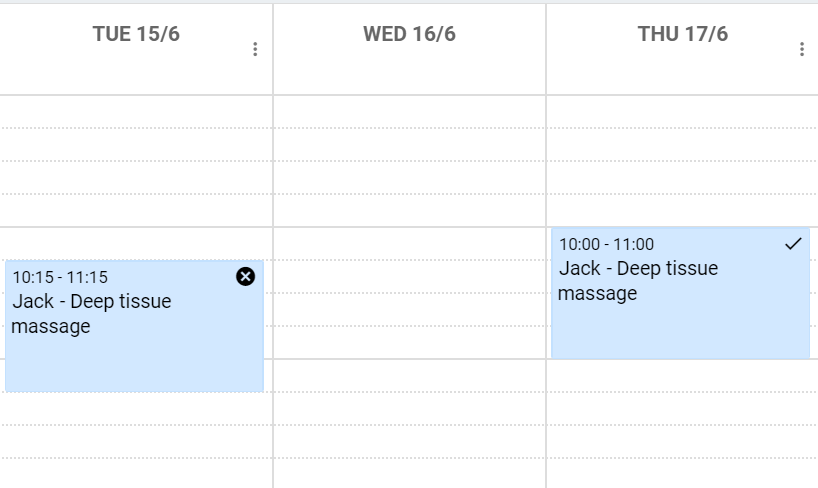 Cancellations can always happen, and this way you can see how often they happen, which of them have been rescheduled, and so on. Because of the ability to create your own status you have the freedom to use this app in any way you need for your practice!