Statistics
It is important to have a clear overview of your business, and our statistical tool is an essential part of our platform. We have made it easy and fast for you to find and track the necessary information. With our statistics tool you are able to have insight into:
Total billed amount for any period
Statistics of activity in your calendar
Comparison of two chosen periods
Everything you put into the system is automatically linked to the statistics. That means that every appointment in the calendar, as well as the length of the appointment, will be visible right away. The same goes for invoices – as soon as one is made, it is added to the statistics.
Appointment statistics
You can choose the 'start time' and the 'end time' of the period you want to see. This will show you the columns representing the figures for each month, furthermore, hovering over them, will give you the exact figures. As you can see in the picture below, both the number of appointments and the number of hours are presented. With this, you can see what times of the year are most successful and if your numbers have increased or decreased since last year. Using this information you will be able to optimize your strategies and detect things you could improve.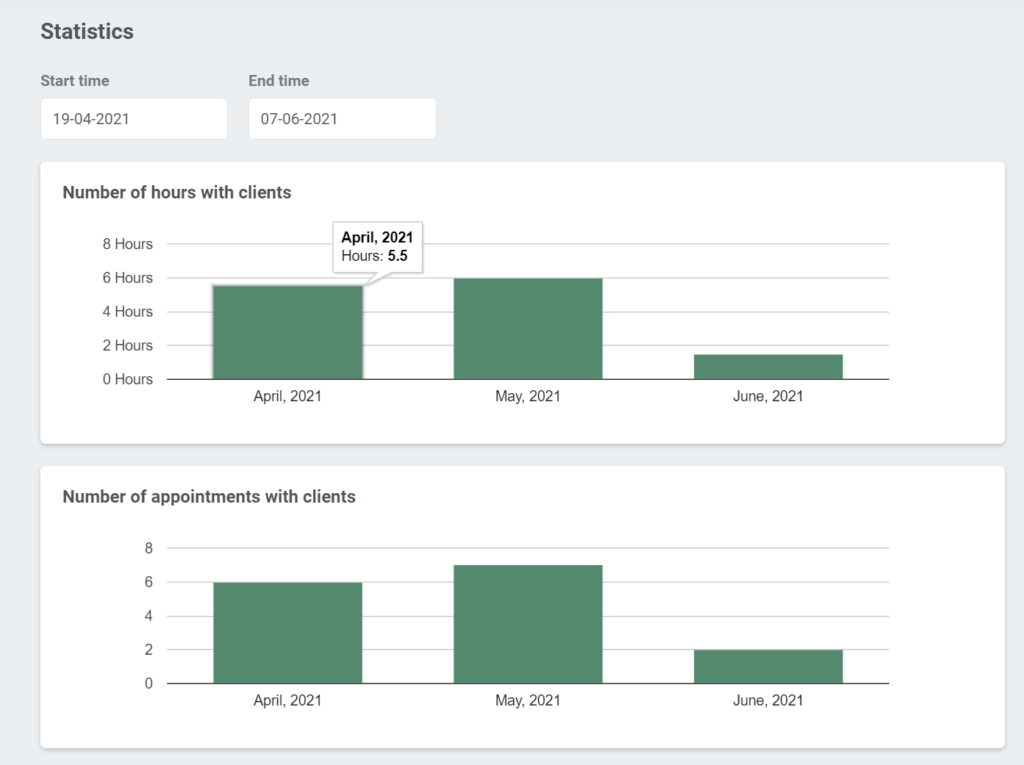 Besides having an overview of the hours and appointments, you can also see the distribution of the services taken at that time. This way, you can see what your clients are interested in the most. This is shown together with everything on the statistics page.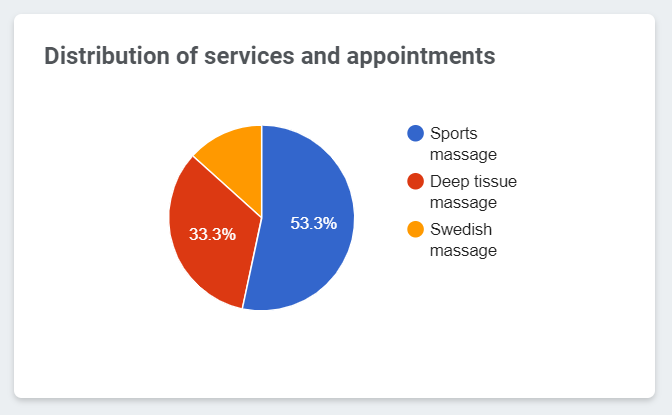 Earnings statistics
As mentioned before, you can also see the overview for your invoices and earnings. Every invoice and anything billed in the period you choose will be shown here. Once again, hovering above the point will show you the exact amount invoiced. These graphs will show you the development of your earnings. It is a useful tool to see how your earnings compare month to month or year to year.

If you have multiple calendars set up, here you can have an insight into all of them. You can see everything mentioned here for all of them. Events in the system are currently not a part of statistics!