Vouchers
Vouchers are a great tool for making sure that your clients return to your business. The function allows you to sell vouchers directly through your Online Booking, in turn letting your clients apply them when they book a service or event. The app is for free and can be activated in EasyPractice's App menu.
How to create a new voucher for services
To create a voucher, go to 'Services' in the top menu bar and click on + Create new. Then click on 'Create voucher' –> 'Voucher for a service' to create a new service voucher.

In the following steps, you will set up your new voucher:
Information: Set a name for your voucher (preferably including the name of the service that the voucher will be linked to) and choose how many tickets your voucher should have. The ticket number equals how many times your customers can book a service with this voucher. If you like, you can also add an expiry date for your voucher. Then, choose what service should be linked to the voucher. Only one service can be chosen per voucher.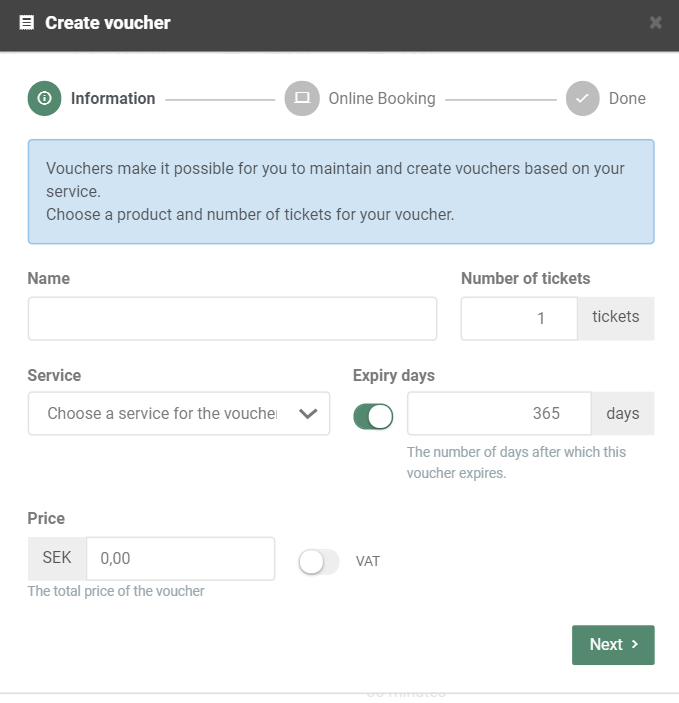 Finally, set a price for your voucher and click on 'Next' to save the settings.
2. Online Booking: Here, you can choose whether or not your voucher can be purchased in your Online Booking. In order for your clients to be able to buy a voucher and apply their voucher tickets when they book an appointment with you, Client Login needs to be activated. To learn more about Client Login, click here. Then, click 'Add' to save your voucher.
The voucher you have created will now be visible in the service overview: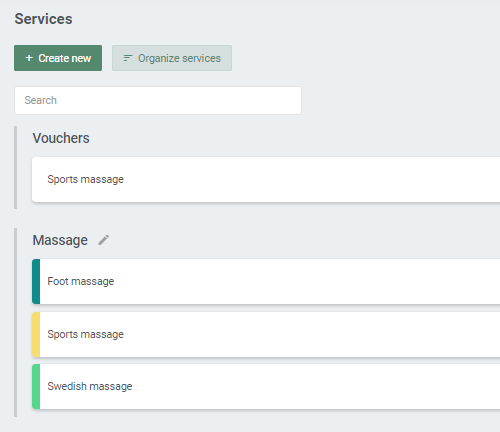 How to create a new voucher for events
Again, go to 'Services' in the top menu bar and click on + Create new. Then click on 'Create voucher' –> 'Voucher for events' to create a new event voucher. As for service vouchers, fill in the necessary information about your voucher and choose whether or not it can be purchased in your Online Booking.
Then, go to your calendar to add the voucher to a specific event. Simply click on the event (or create a new one) and then choose 'Settings'. Here, you will be able to choose which voucher you would like to add to the event: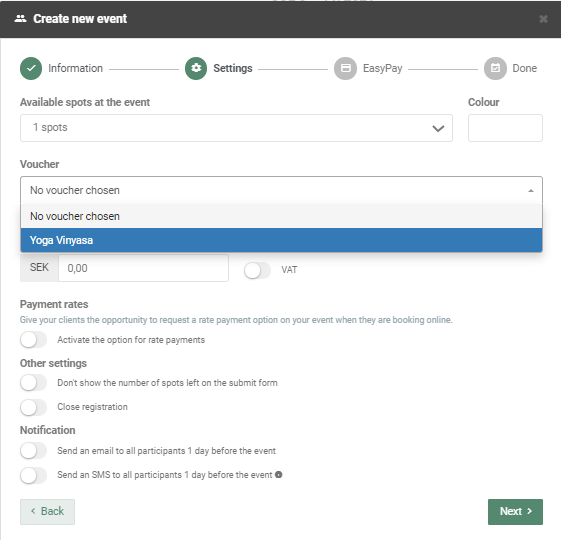 Add vouchers to your clients
You can also manually add a voucher to a specific client. Simply go to the client's profile and click on 'Vouchers' in the top menu bar. Here, you can see all vouchers that the client has purchased, and add new vouchers manually:

Combine vouchers with payment rates to offer memberships
EasyPractice currently does not have a separate app for membership solutions for your clients. However, by combining the apps 'Vouchers' and 'Payment rates', you can offer your clients a type of subscription to your services. Your clients will then be able to use their vouchers to book appointments with you throughout their membership. This can be installed in the following steps:
Make sure that the app 'Vouchers' as well as 'Payment rates' are activated.

Create a new voucher that will represent the membership. Choose the maximum number of tickets that a membership includes, or simply set a high number of tickets to make sure that your clients have room to book as many appointments as they want. Finally, set an expiry date for the voucher to set a time limit for the membership.

If you use EasyPay: Go to your voucher and click on 'Online Booking'. Then activate the option for payment rates and decide how often the membership should be paid. In the example below, the membership will last for 6 months and be paid once every month. The payment will then automatically be drawn every month from the payment card that your client has added.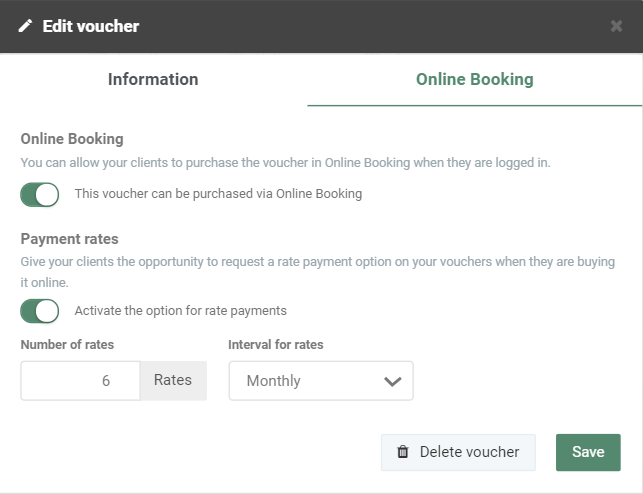 4. If you want to send manual invoices: Create a new invoice for your membership voucher. The unit price should add up to the total amount of the membership. Then, activate payment rates and choose how often the membership should be paid and when: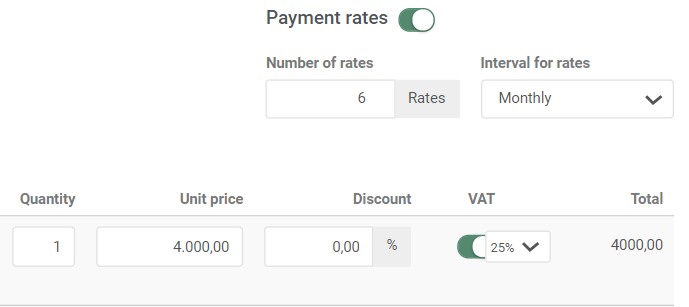 All payment rate invoices will then be automatically sent to your client over the course of time, instead of in a lump sum.