Viewing the Online Booking from your clients' perspective
Considering the many Online Booking functions and settings, it is important that you are able to view the final result of your Online Booking. Only then can you really know that the booking process is working smoothly and that all settings are correct. But no worries – EasyPractice has added a simple function that allows you to view your Online Booking as your client will see it.
How to view your Online Booking
Simply go to 'Settings' in the top menu bar and click on 'Online Booking'. At the top of this page, you will find the button saying Click here to view your Online Booking: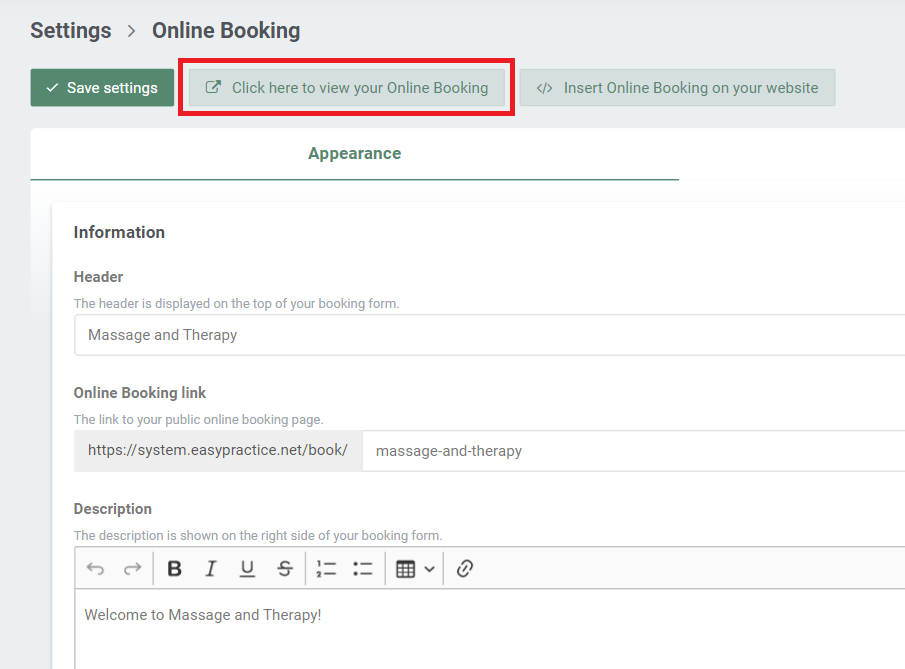 A new tab will then open, showing the Online Booking form as your clients will view it: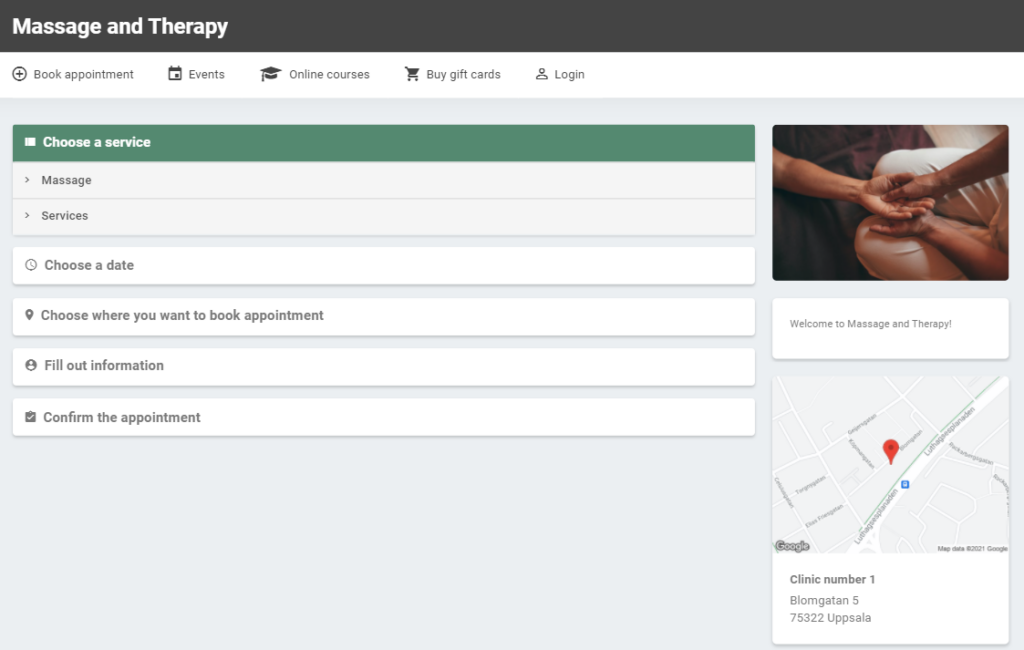 A general piece of advice is to try out the booking process as much as possible before actually linking it to your potential website. This includes:
Making sure that all information on the front page is correct.
Checking the availability of different services, to make sure that your opening hours and time intervals are correct.
Complete the booking process at least once, to view the automatic messages that will be sent to your client and get to know their booking experience.
If you are using Client Login, a good idea can be to create your own "test" client account and try to login yourself.
Simply put, the more you know about your booking process, the easier it will be for you to help your clients. And if any questions arise that you don't know how to answer, the EasyPractice team is always ready to help!