Help centre
Our Help Centre can be accessed directly from your EasyPractice system as well. If you are busy working in your system, and you find yourself unsure about something, you can access the Help Centre right then and there. With a few clicks, you will have a guide pop-up at the edge of your screen.
Accessing the Help Centre
Accessing the Help Centre in your system is very simple – all you need to do is click on your profile icon in the top right corner of the screen and press the "Help Centre" button.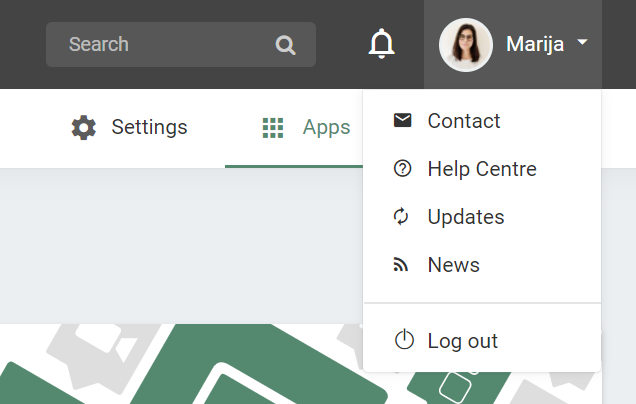 Once you have opened the Help Centre, the guide will show up on the right side of your screen. If you are, for example, on the app page, it will automatically open the "Apps" section of the Help Centre. This way, you can simultaneously work in your EasyPractice system and follow the guides from the Help Centre.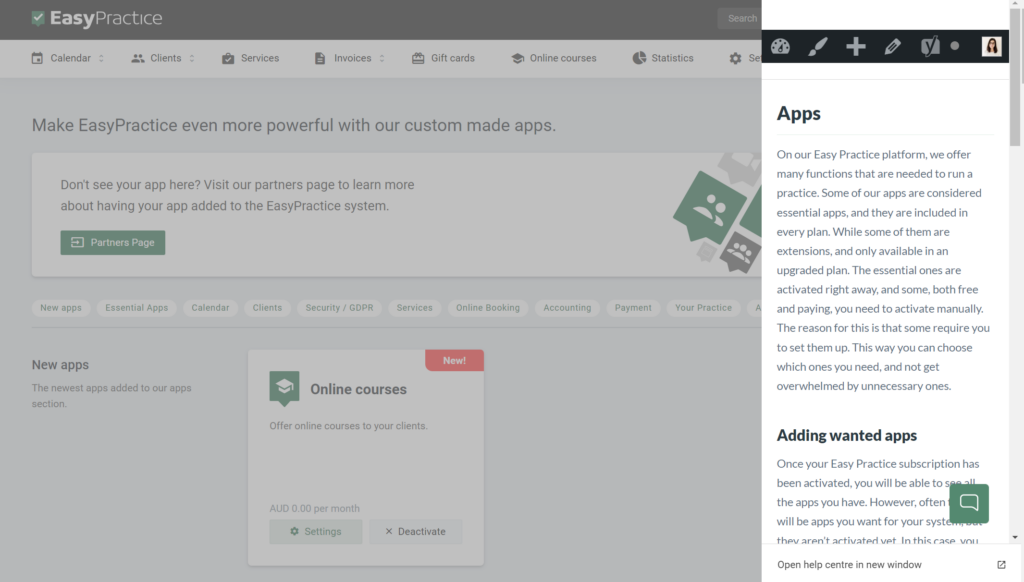 If the Help Centre page contains video guides, they will also be displayed. This way, you can troubleshoot on the spot or watch guides if you get stuck!