Using the EasyPractice webapp on your tablet or mobile
EasyPractice is built to work across all platforms, whether you're on a mobile, tablet or desktop computer.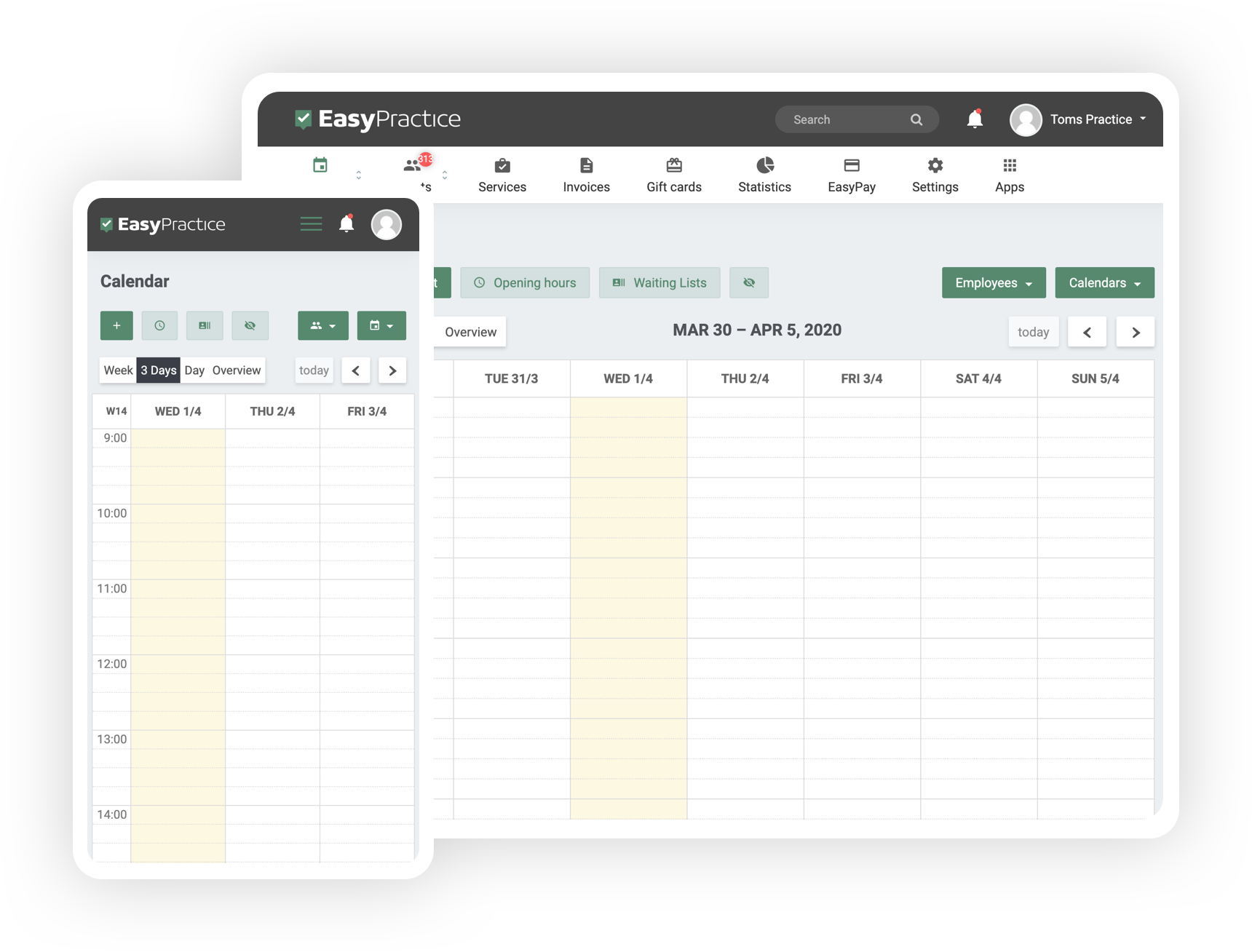 The benefits of EasyPractice across devices
We've focused all our energy on creating the best application for you no matter your device. Instead of spending our time building different applications for different devices we've utilised the technology of the web to give you the same experience across devices. Not only does this save time, allowing for us to spend more time building more features and applications for you, but it allows you to manage your EasyPractice account no matter where you are on any device without having to download something else. We've highlighted some of the best parts of using EasyPractice on a tablet or phone below.
EasyPractice on the go
You can access your account any time, any place just by logging in to your EasyPractice account. There's no need to download extra applications on your phone, it's all there, ready for you to run your business.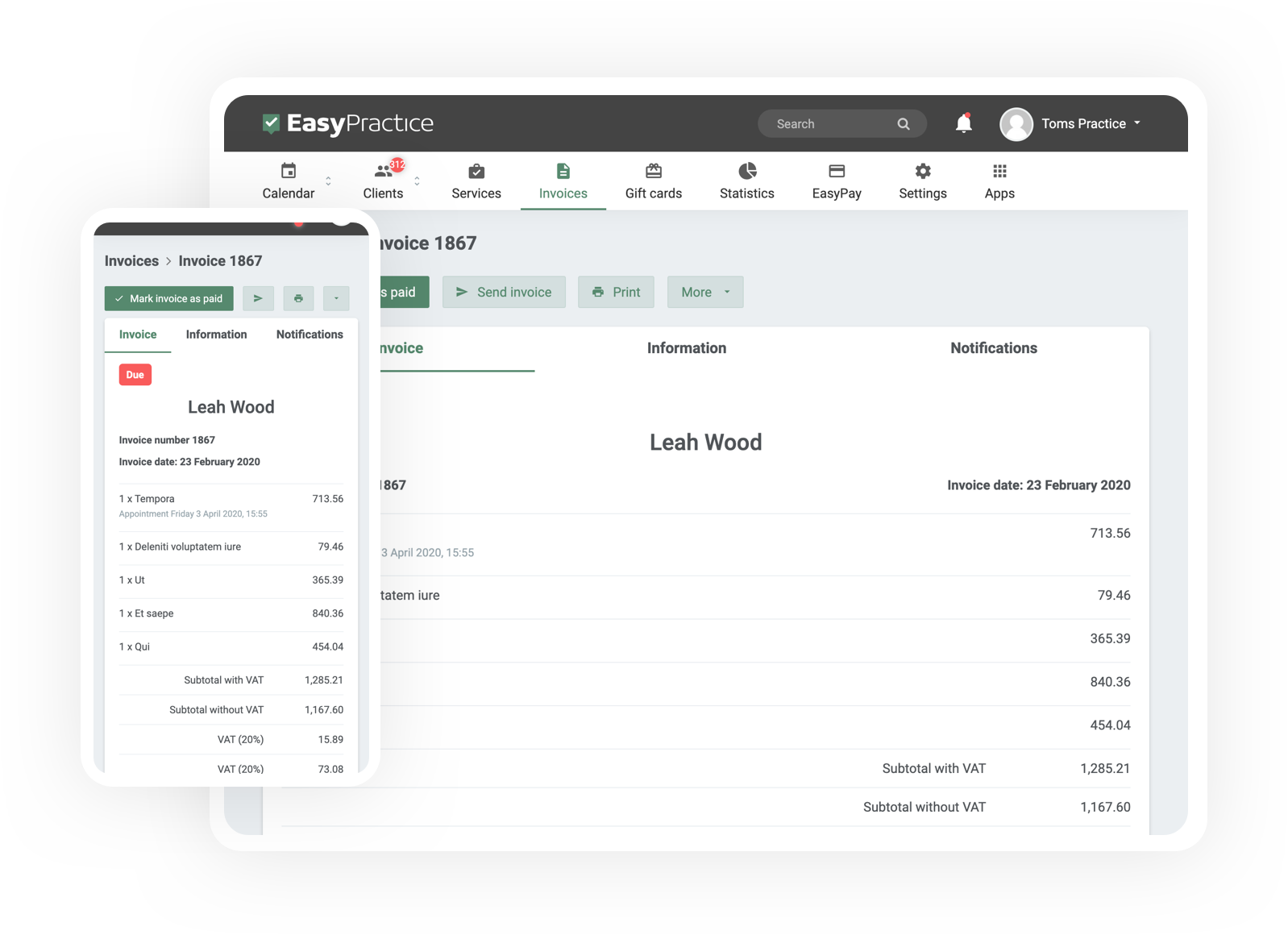 EasyPractice is perfect and has 100% uptime. It simply just works – it's a pure pleasure! Genius – lovely – time saving – easy. And on top of that, it's available at a fair price.
Cert. hypnosis Psychotherapist
www.anotherway.dk
Mobile for your customers
With over 53% of web traffic coming from mobile, your users will expect to be able to book appointments from their mobile device, so of course, we've made that possible. What's more, your customers will also be able to use our EasyPay app to pay for appointments.
Read more about our Online Booking app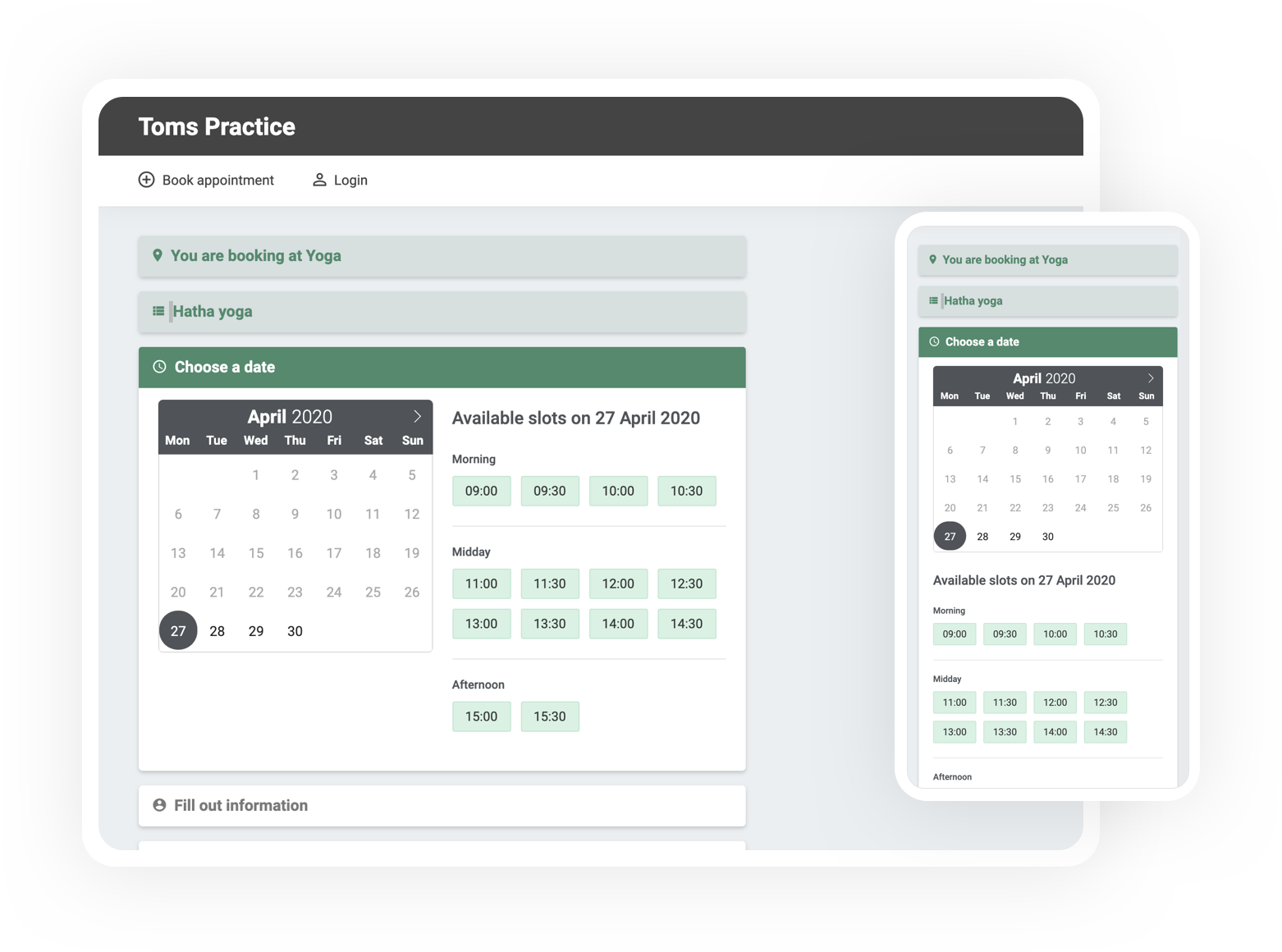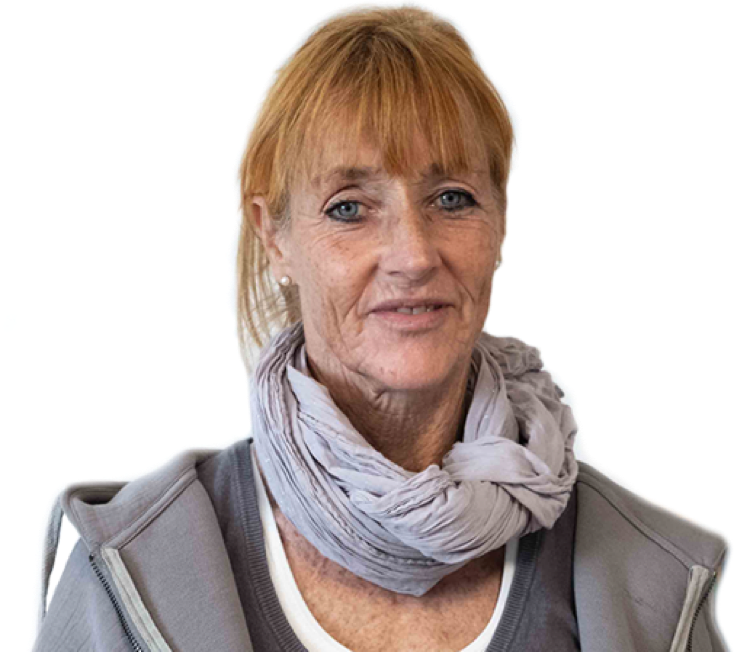 Case study
Gitte Vestergaard uses EasyPractice on her phone, tablet and laptop, utilising the full power of EasyPractice's abilities.
Secure messaging on the go
With our secure messaging app you can keep in constant contact with your clients. Security is the up most of importance to us, so having the peace of mind that you're able to communicate with your clients securely is another thing we've taken care of for you.
Read more about our Secure Messaging app