Custom color theme
It is also possible to change the look of your booking page. You can change your color theme in Online Booking to better suit the appearance and the color scheme of your clinic. This is done by going under 'Settings' -> 'Online Booking' -> 'Appearance'. Then click on the current color, which in the example below is the default green color:

When you click on this, you will have the opportunity to choose from several different colors samples: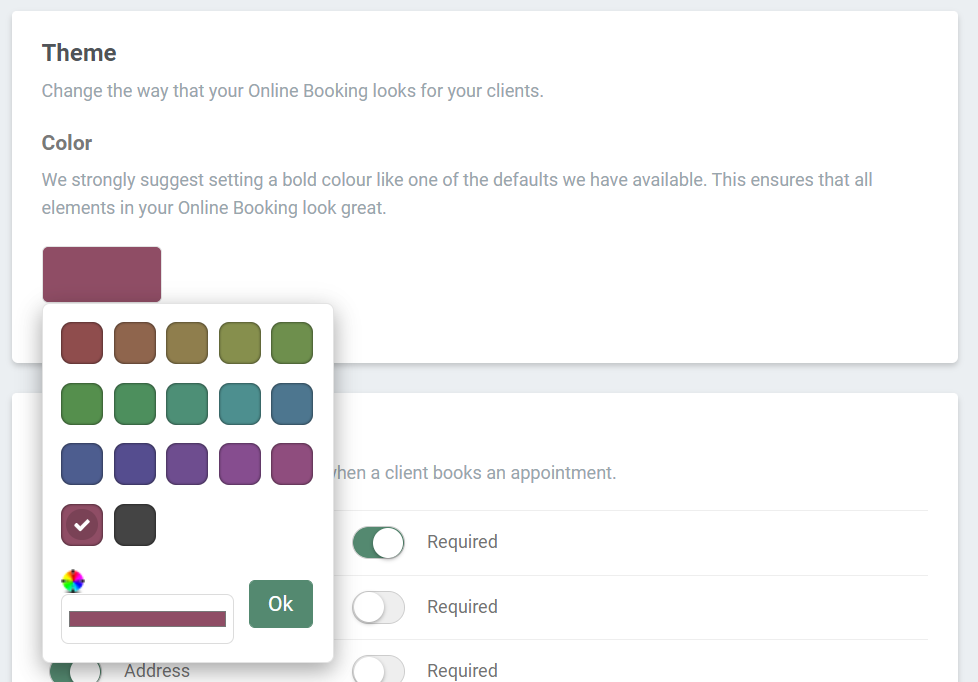 All of these color samples are dark shades. This has been chosen as a default, because if you choose lighter colors, you may risk the text on your booking page becoming difficult to see. But it is entirely up to you if you wish to experiment with this. Click on the bottom horizontal color if you want a different color than the options shown: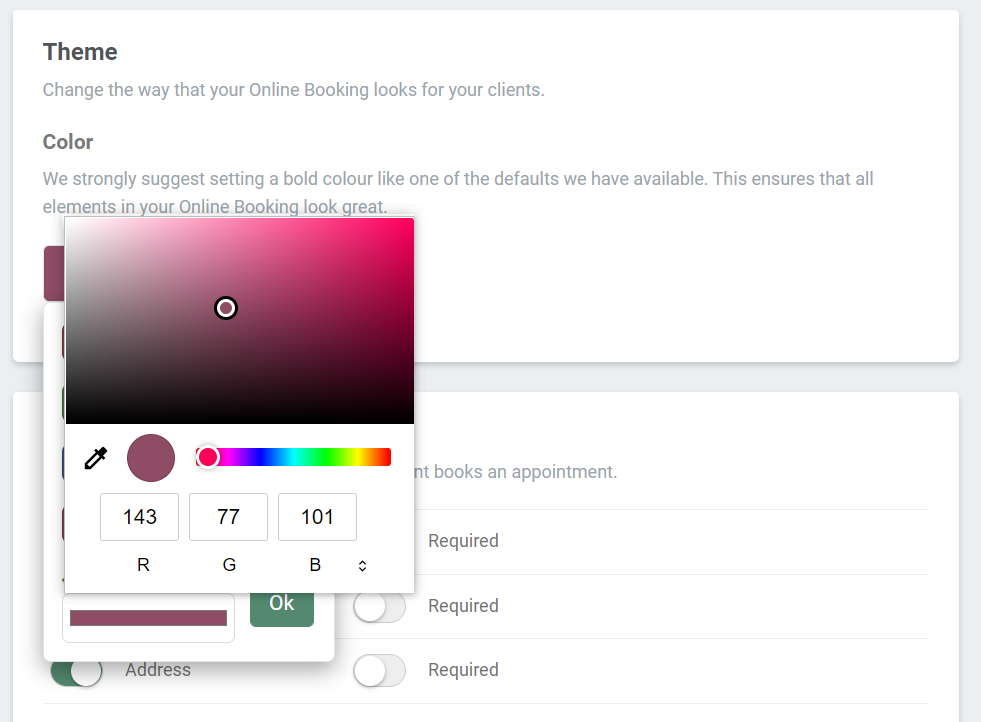 Here you have the opportunity to choose exactly the color you want. Once you have selected the desired theme, click on 'Save Settings'. The example below shows the booking page with a purple color: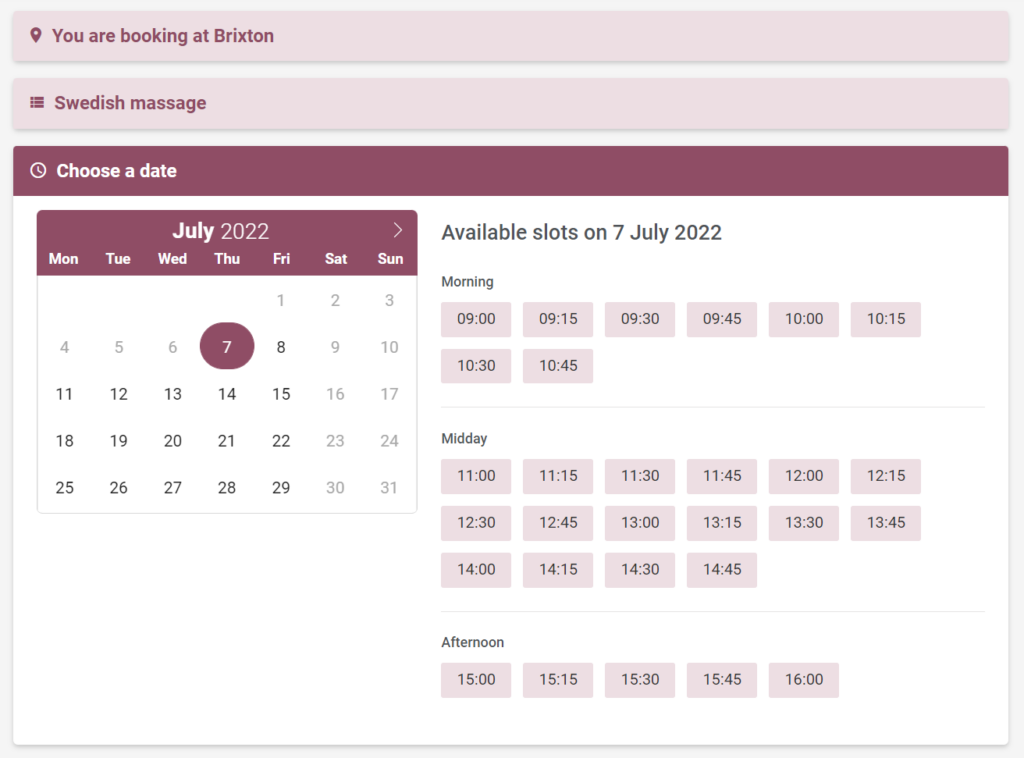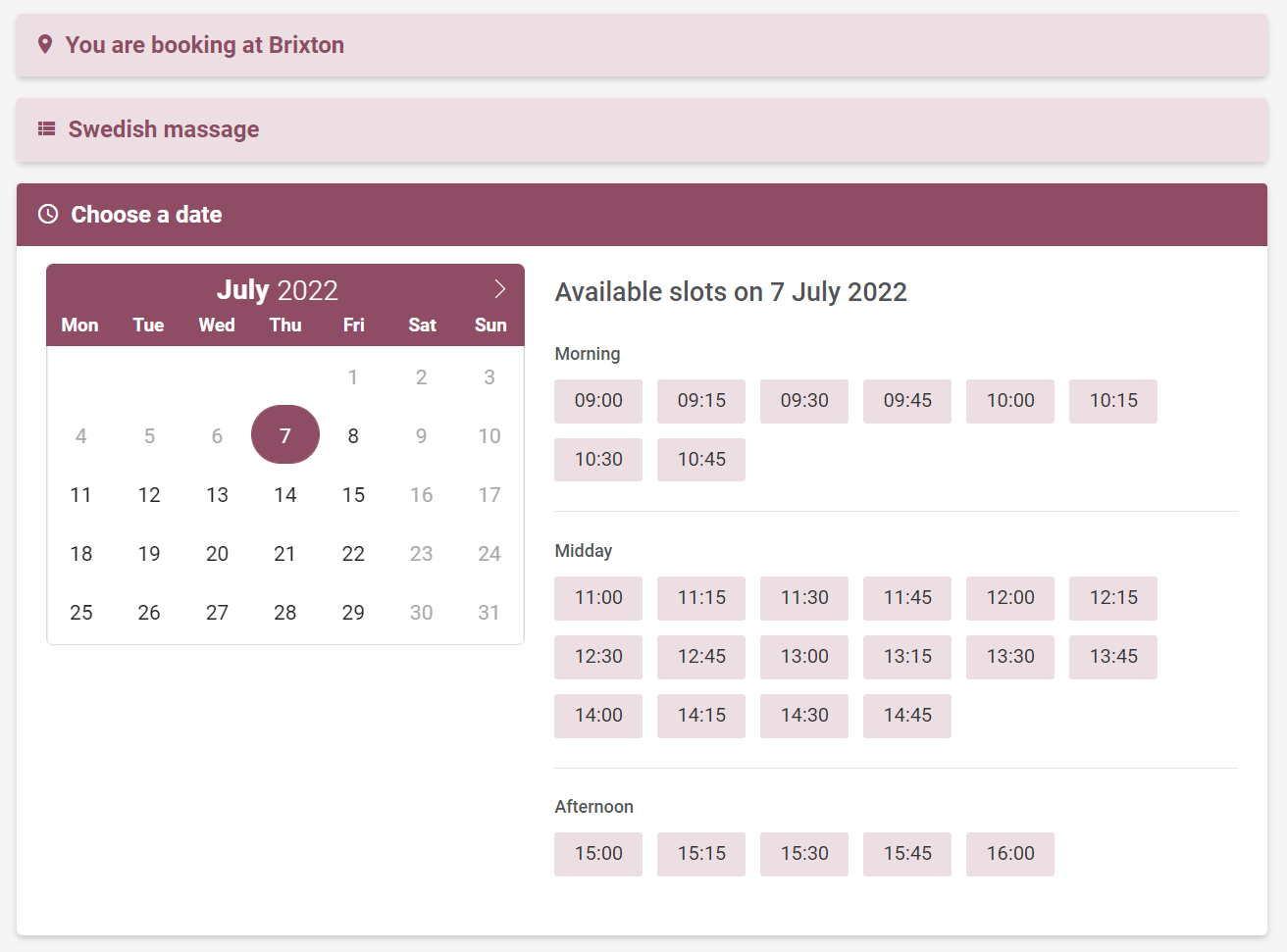 There is a great opportunity to try out and experiment with what works best for your clinic. You can quickly check what it looks like from your clients' point of view by clicking on the 'Click here to see your Online Booking' button:

If you don't like your settings, you have the option to click 'Reset color', and this will bring you back to the standard green theme!