Other payers
Other payers can be anything from a parent, sibling, relative to an insurance company, etc. and it allows them to pay on behalf of the client. To activate it go to your Apps section in your account and click "Others payers".
How does the Other payer's app work?
Create a new invoice and choose another payer from your list and in the next step select how you would like to split the invoice by either (1) a percentage or (2) a fixed amount (e.g. 200$), so when creating invoices depending on the payer contribution it can create up to 2 invoices (1 for the client and another for the other party).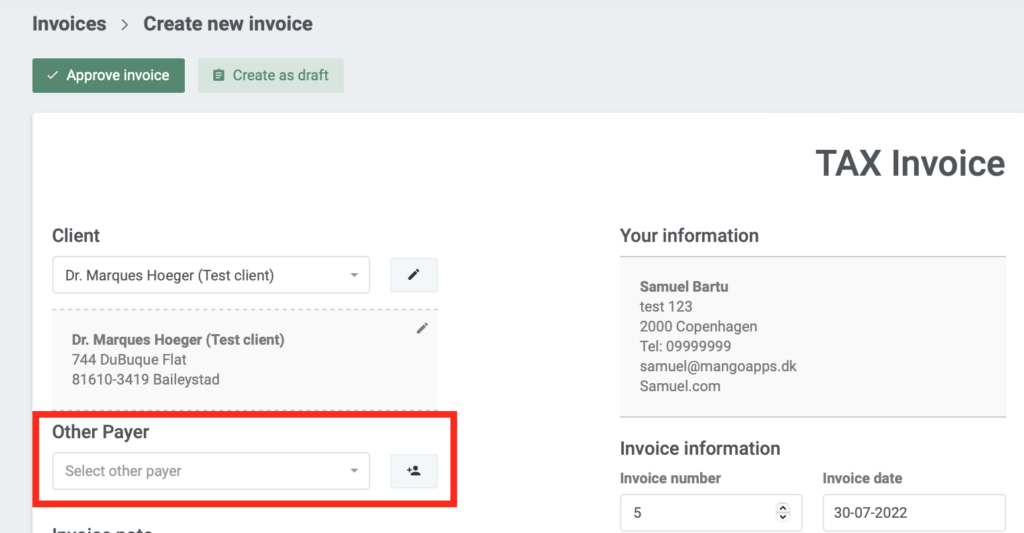 When you have not created accounts for the other payers yet, simply click on the "Add other payer" button.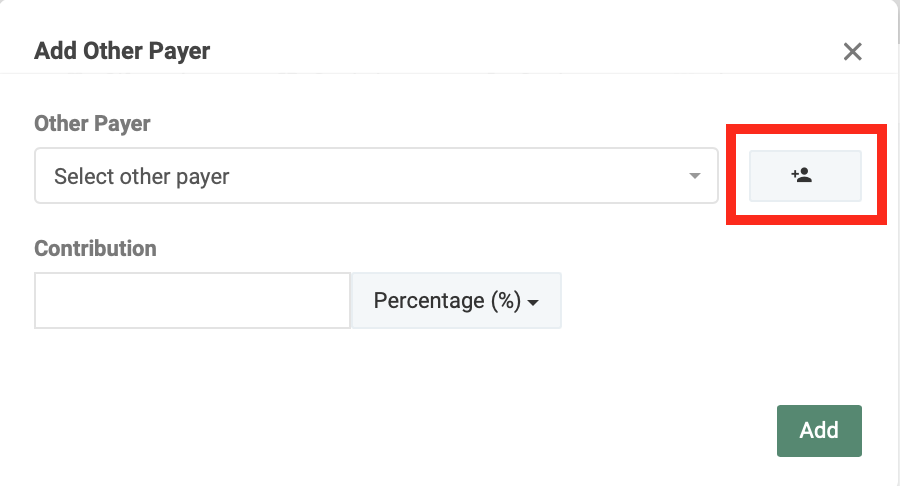 Now you will be able to choose between Individual or Company and add all necessary information. Afterward you can simply select them from the list and send them the 2nd invoice.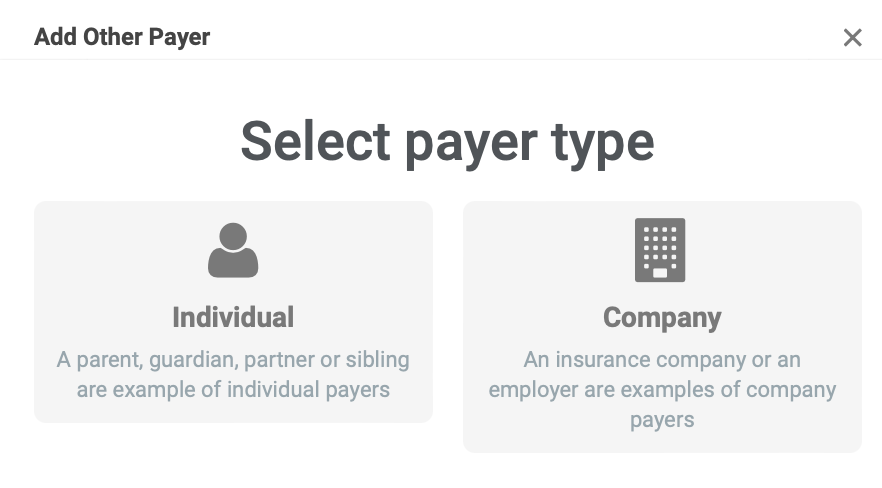 Now you can enter all the important information of the other payer and still can decide if it is a Company or Individual.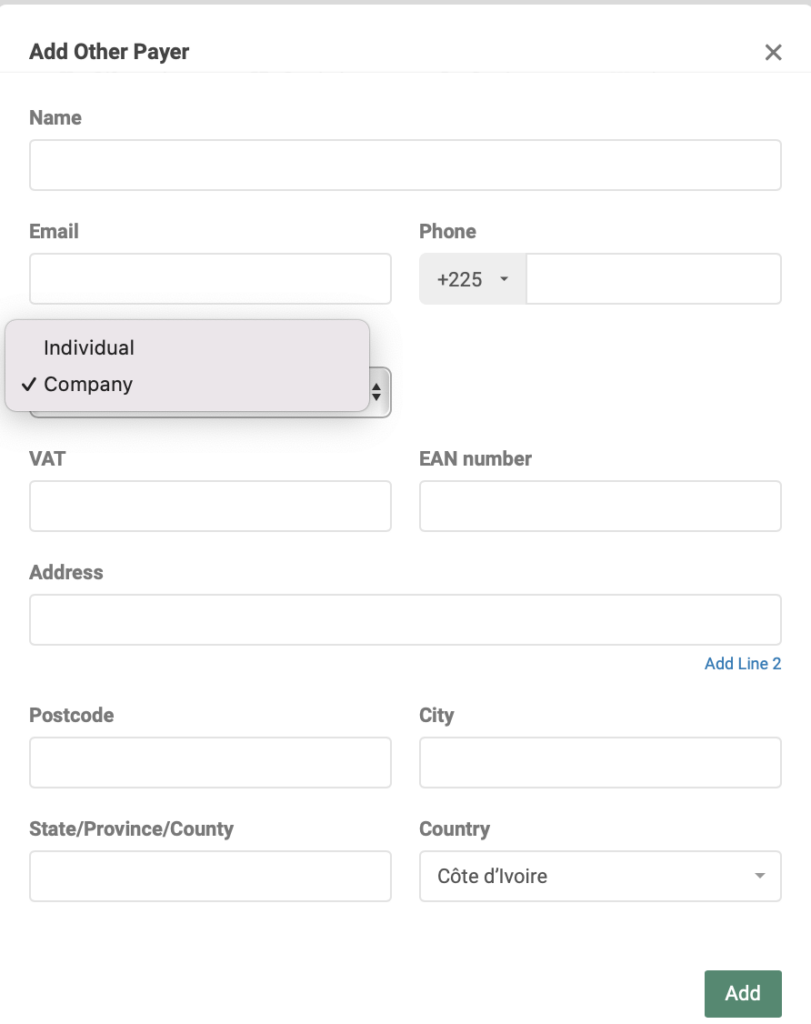 In case you already have created the other payer already you can select this payer from the list and split the invoice with the other payer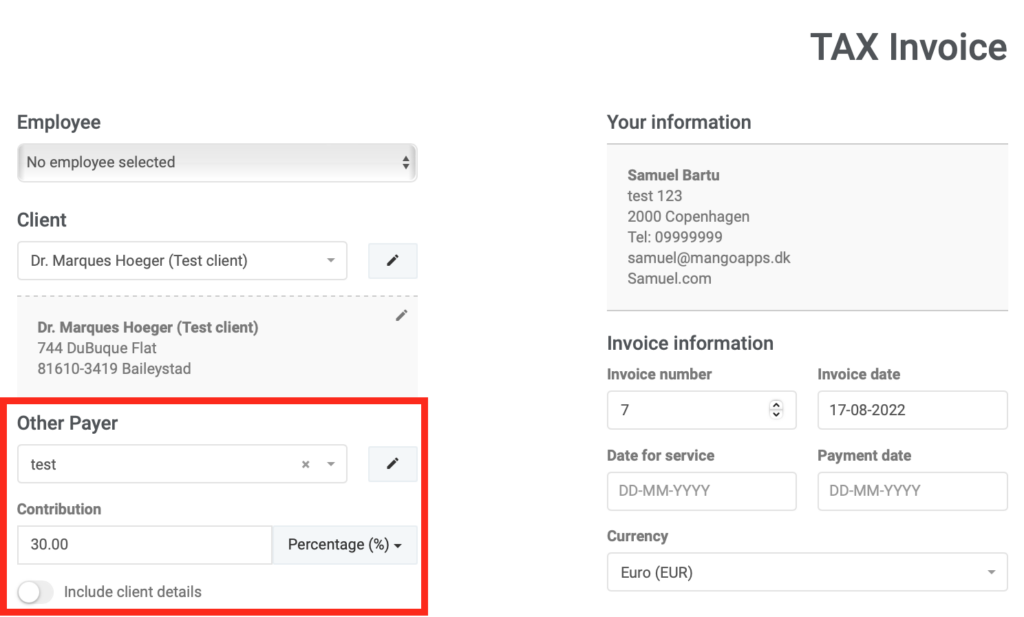 After entering all the important information you will have to approve those invoices before they will be sent to the two recipients. After approving them the invoices will be listed in your invoice section as normal invoices.