Secure Messages
Security and confidentiality are incredibly important in any business, and especially so in medicine. At EasyPractice we have created our messaging system with that in mind. The messages between you and your clients are encrypted, secure, and GDPR compliant. With these messages, you can send general messages, invoices, journal entries, and other files.
Setting them up
Like many other apps, secure messages need to first be activated. Once they are activated, in the settings you can activate the automatic response. If the automatic response is turned on, your clients will receive it after they send you a message. Here, you can also write what you want your automatic message to say.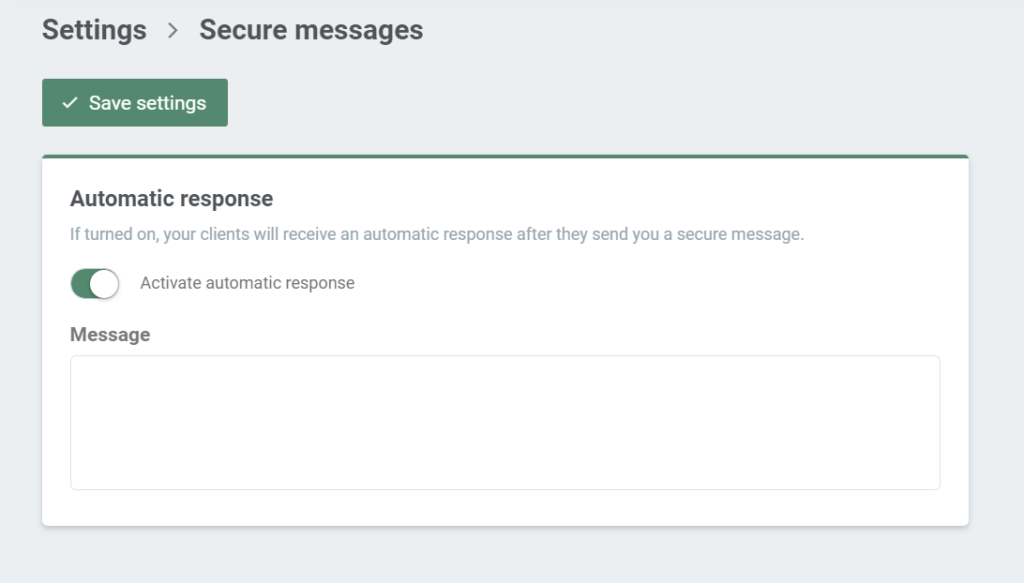 You can reach the secure messages in your client profile. The first time you go to send a secure message to a client you will have to make sure you have their correct email and/or phone number.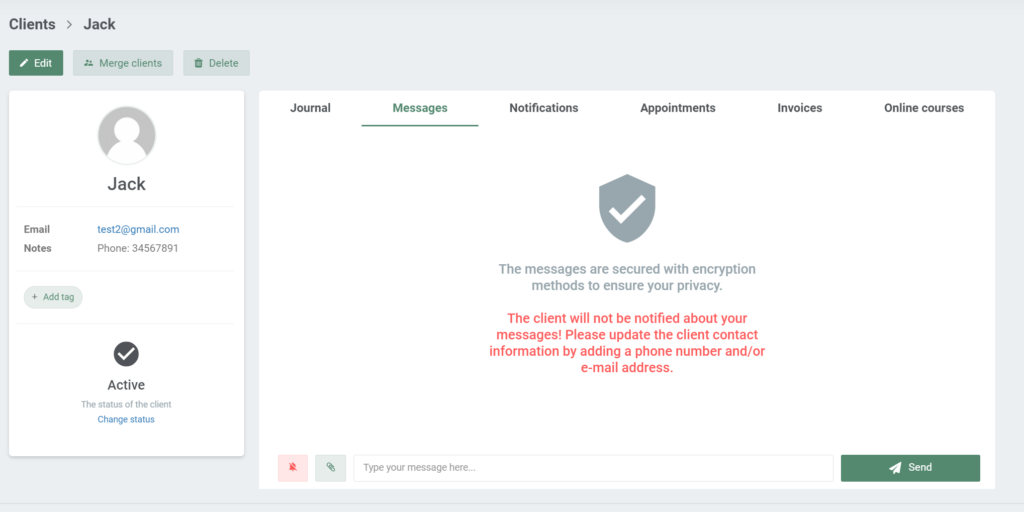 Once you are sure about your client's contact details, pressing the notification button will allow you to choose whether you wish to send the messages via e-mail or SMS, or both.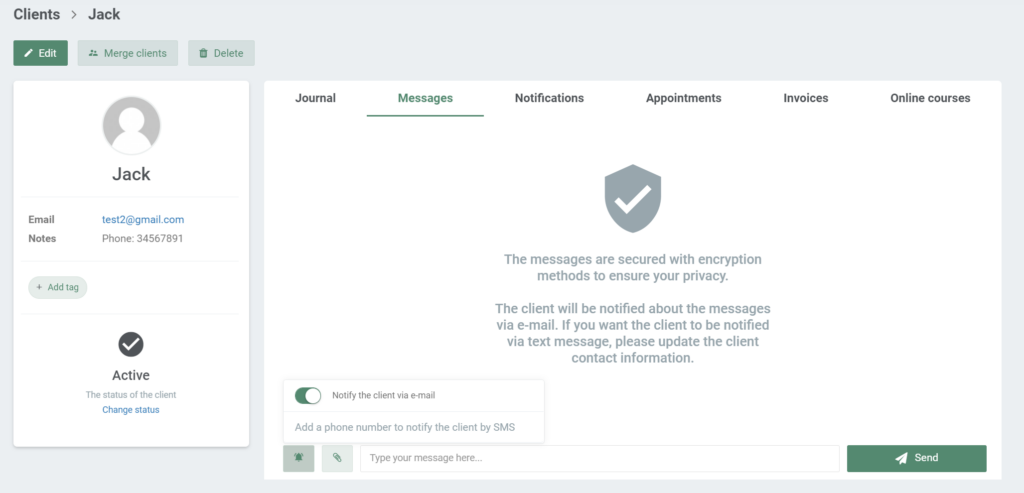 Right next to the notification button, you have the button to attach files. You are able to attach already made invoices, or other files from your computer.

This way, you can securely contact your clients any time, and send the files needed.