Custom fields
The app Custom fields allows you to add extra fields to your Online Booking and Client profiles, helping you to gather more and tailored information about your clients when they book an appointment with you. The app is for free and can be activated in the 'Apps' menu.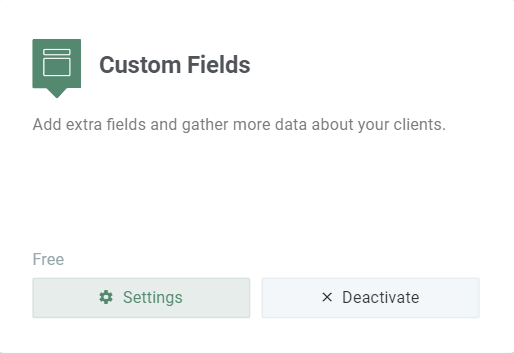 Add a new custom field
To add a new custom field, go to 'Settings' in the top menu and click on Custom fields. Then click on 'Add a new field'. Here, you will be able to edit and add your new, tailor-made custom field: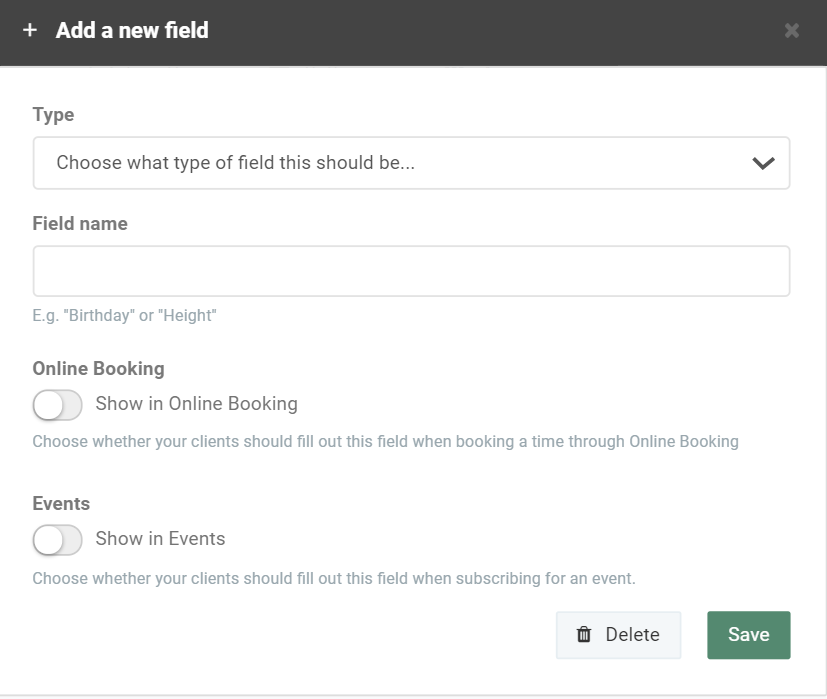 Under Type, you can choose between several response alternatives:
Short text: When you only want to allow your clients to write a few words, like a name or an address.
Long text: When you want a more elaborate answer from your clients, e.g. about their current health condition or allergies.
Number
Date
The Field name is the name of the field or question that will be asked to your clients. Therefore, choose a field name that is clear and concise.
Finally, choose whether or not you want the fields to be visible in your Online Booking and/or in your Event registration form. You can also choose whether or not it should be required to fill in the field when clients book an appointment with you. Then click on Save to add your new custom field.
All your created custom fields can always be found and edited under Settings –> Custom Fields.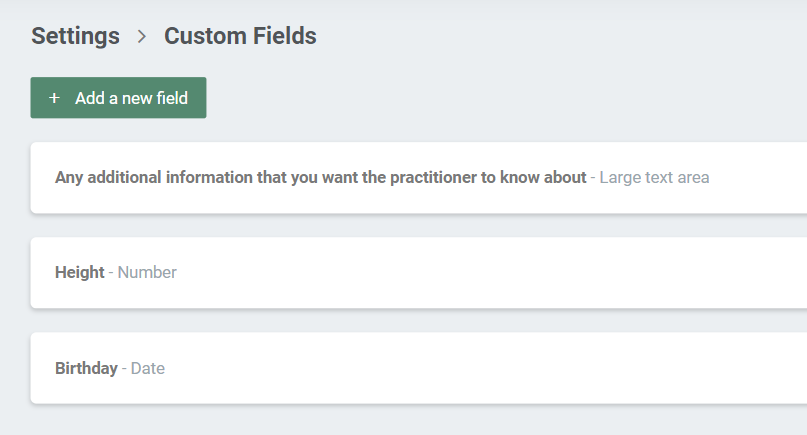 They will also be shown in the settings for your Online Booking, alongside your other fields: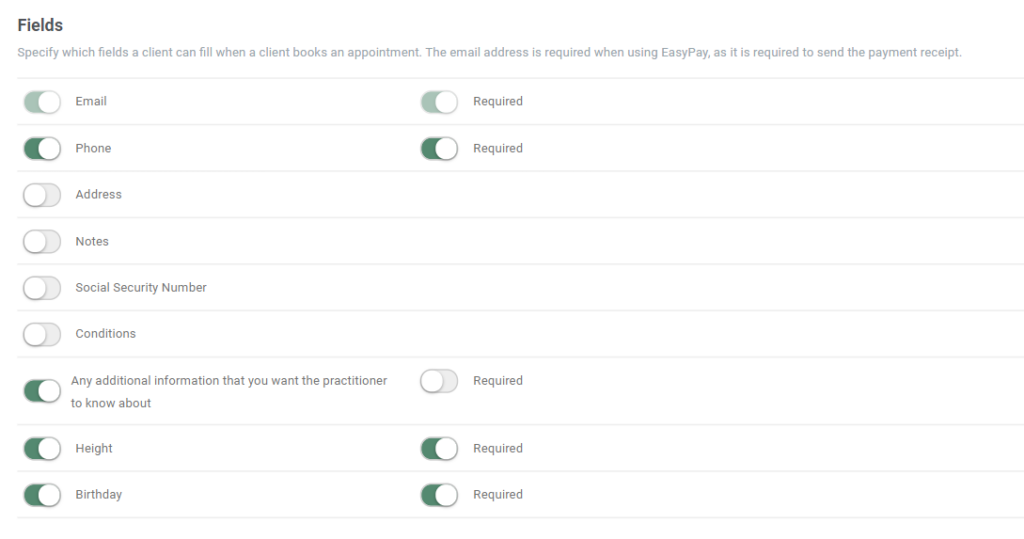 Find the gathered information about your clients
All custom field information can be found in the client's personal profile: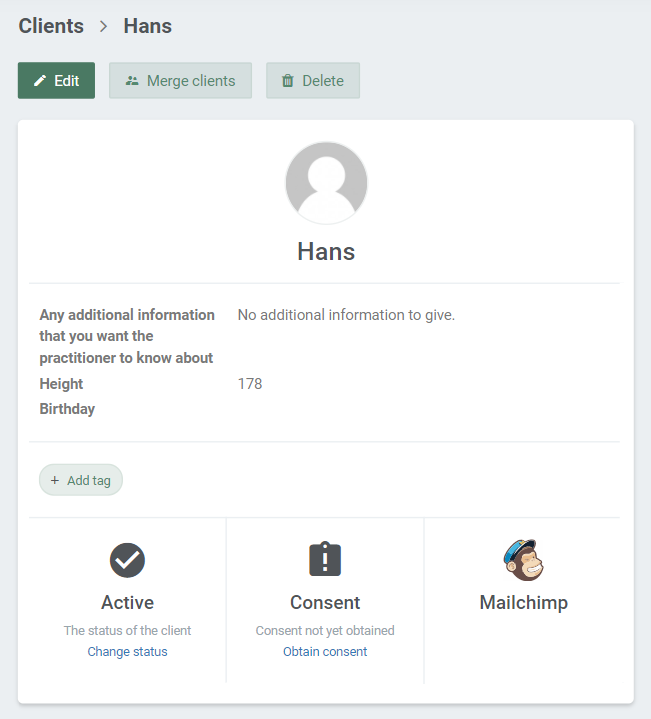 To edit or add new information about your client, click on 'Edit' and then choose 'Custom fields':