Hello everyone!
We have received a lot of questions about appointments and if it's possible to make some of them recurrent.
The answer is yes! Yes you can make an appointment with a particular client recurrent, meaning that it will be a set appointment e.g. every week. Let me show you have to do it. Great news, it is surprisingly simple!
When creating a new appointment in the system, you will see a little button with an open circle in it: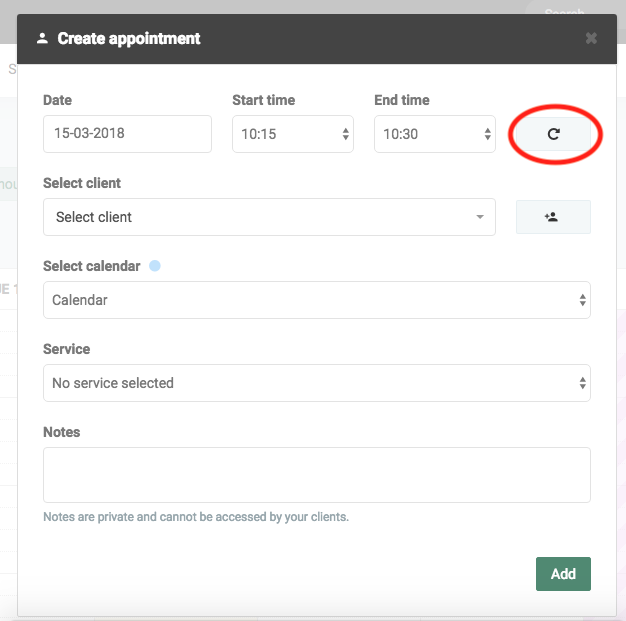 By clicking that button you can customize the recurrence and select a expiration date:

Isn't that just neat?
In our Help Centre we have a whole section dealing with our Appointment Function.
If you have any questions or comments, please get in touch at [email protected] and we'll get right back to you! 😊 If you wish to try out our booking system free of charge to see if it works for you!