In a modern, digitalized, and technological world, it is important to keep up with technological developments and updates, and remember to bring these into your business as well. Clinics must be accessible and able to meet the needs of their customers as well as their own. Customers need an easy way of booking appointments and making contact with their doctor, therapist, dentist, etc. Keep reading this blog post to find out about what a clinic management system is, and what it can offer your clinic!
What is a clinic management system?
A clinic management system is an integrated software system that has a wide variety of tools that can manage all aspects of your clinic. This includes operations, financials, and administrative tasks, including booking and calendars for patients and employees, logins, video meetings, payment methods, and many more.
Which features do clinic management systems have?
Clinic management systems have a wide range of features.
A clinic management system is usually set up so that you log in to either your computer, tablet, mobile, or via the App. The system is usually (although to various extents depending on profession and need) tailored to your business, so you get the features needed for the way you do business. But, there are also features that are popular and essential across a number of professions.
The most popular clinic management features:
Online booking

With online booking, you and the client are able to set up a booking in no time and directly into the calendar. Booking should be an easy task – both for the clinic and the client.

Events

You'll be able to create setups and signups for classes easily. Furthermore, you'll be able to use the online booking system to create lectures and classes.
For the events you can add time, location, prices, descriptions, max. number of attendees, add clients, and send information, confirmations, and set it up with EasyPay so your clients pay straight away.

Journals

As a clinic, journaling can take up a lot of time. Make it easier by having it as part of your system, in which you can add files and pictures to the journals. 
Invoicing

Making and creating invoices for your clients should be an easy and automated task. An invoicing system allows you to receive payments from clients in several different currencies, and it automatically sends payments to clients, saving you from manual invoice processing.
Reports

Stay up to date on your key figures and analyze how your business' reports on a daily, weekly, or monthly basis. By getting reports, you'll keep track of your key figures from given periods. By setting them up as an app, you'll receive the reports automatically by email.


Consent

It's very important to make sure the agreements are in order and ensure safety around personal data. This is why having a clinic management system is so important, as it requires keeping all clients' private information confidential and adhering to GDPR rules.There is no need to worry about handling the data incorrectly with EasyPractice.
Also, you can integrate and connect your clinic management system to other services to create a bigger platform with even more flexibility. It's nice to have everything connected because it saves you time since there will be less going back and forth between sites, apps, and remembering logins, and so on. At EasyPractice having everything connected is one of the best features (if you ask us).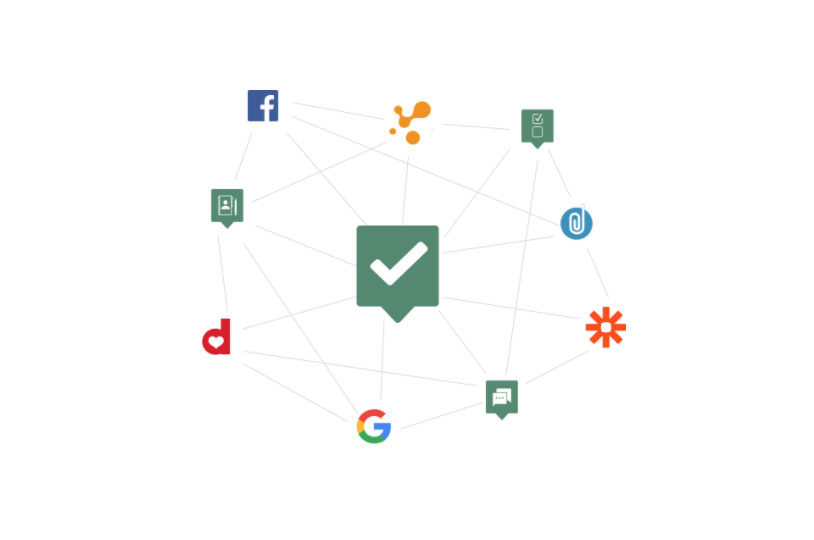 What are integrations?
When we talk about integrations, it means that the apps and the systems are "talking" to each other. We make system integrations that connect your data, messages, calendars, payments, and other apps, in order for you to have an integrated experience.
Examples of apps to integrate into your clinic management system: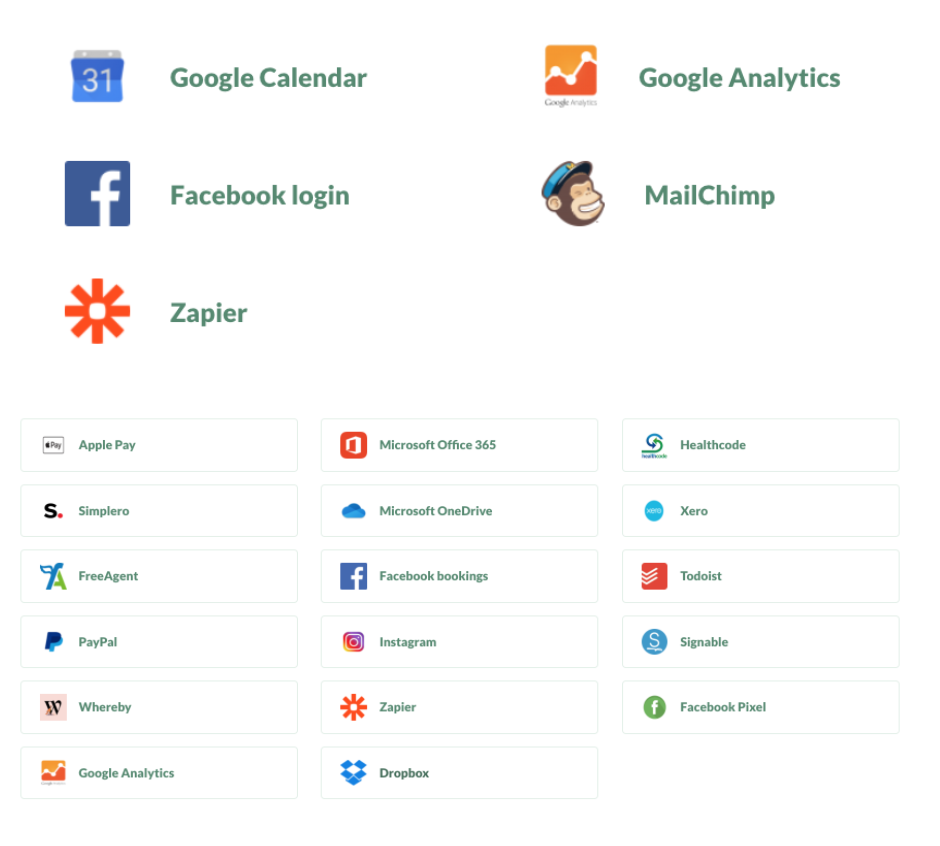 Connecting the booking system to Facebook (as an example) lets your clients book easily through their social media accounts. By giving the clients the possibility of booking through Facebook, you will make it more convenient and simple for your clients to book appointments. We will use the client's Facebook profile to complete the booking information, simplifying the process and reducing the time the client spends making an appointment.
You can also integrate Google Calendar and MailChimp. Here, your customers can book an appointment, and we store your bookings in a single place. Moreover, you can send newsletters and updates to your clients through the integration with MailChimp.
What apps should be added to your clinic management system? With a Zapier integration, you can actually integrate with a number of different apps and create your own integrations. This way you have the possibility of automating the workflow between different apps. This could be Gmail, Facebook, Twitter, Dropbox, Google Drive, and many others such as:
Important features for your clinic management system:
E-consultation – busy workdays, pandemics, and other situations may be to blame for why your clients need to have a chat with you online. Being flexible benefits both you and your clients.
Data security – journals and client data will be safe and encrypted, and so will your communication and appointments with clients.
Automatic confirmation emails and SMS
Multiple currencies – this is especially helpful if you run an international clinic or often have clients from around the world. When your clinic management systems include multiple currencies, you will be able to send invoices to your clients in the currency they (or you) prefer
Vouchers – creating vouchers or tickets for selected offers or clients.
EasyPay – Online payment made easy. Your client pays directly and receives the invoice by email. You won't have to print out anything, and you can design your invoices with your own logo to make it look extra professional
Facebook Tracking – manage your business' conversions through FacebookAds
Statistics – keep track of your growth, earnings, and number of appointments.
How does a clinic management system work in real life?
A clinic management system quickly becomes an integral part of your working day, your workflow, and your processes. It helps you organize, structure, and plan all your administrative tasks and increase efficiency. Most of all, because you will no longer have to write things down manually, take bookings via phone or email, or risk losing a confidential document. Also, with a clinic management system, you will have all your different platforms and apps gathered in one place, which creates a more holistic overview and easier workflow.
By using a clinic management system, you will have the tools to provide the best service to your clients and to structure and carry out the day-to-day operations at your clinic.
The most used tools in our clinic management system
Using calendars:
When you get a clinic management system, all of your many administrative tasks, marketing, and overall digital functions will be combined – or integrated. Calendars will be found in one place, and this applies to both your own work email and your employees' work emails, and you can set up your emails as you please. By gathering the email accounts in one place, you'll spend less time browsing different platforms, and lower the risk of forgetting to check one (or several) email account(s), and potentially missing important messages, customer requests, or sales.
Invoices and payments:
For many clinics having to arrange paperwork, receipts, and payments manually takes a lot of time and resources. Doing these manually is for many a disadvantage as human errors occur, which leads to extra work. However, having a clinic management system will resolve a lot of manual issues. The system will reduce the resources that need to be spent on arranging invoices and payments. The clinic management system ensures that your invoices are sent automatically via email and/or SMS with all the information that your client needs. You will be able to gather your client's multiple treatments and send a combined bill. This makes it simpler for both you and for your client.

Journals:

When working in a clinic, many hours are spent writing down medical records for clients. All clients are unique, making it important to have a system supporting your work and client treatment. In the clinic management system, you create client records and take notes during appointments, ensuring readiness and control.
Some clinic management systems (such as EasyPractice) have also added a feature that allows you to add images and files to your journals. By being able to add visual elements to your records, you can keep up with your client's development and treatment on a visual level, making your work easier.
Consent:
As a clinic, you must prioritize the safety of your clients regarding data storage. Furthermore, it is essential to manage The General Data Protection Regulation (GDPR) correctly to ensure your clients' data safetyYour clients must give consent for data to be stored in your system, which is important to keep track of. A clinic management system can help you do just that as you will be notified by email and/or SMS if your clients do not sign the consent forms.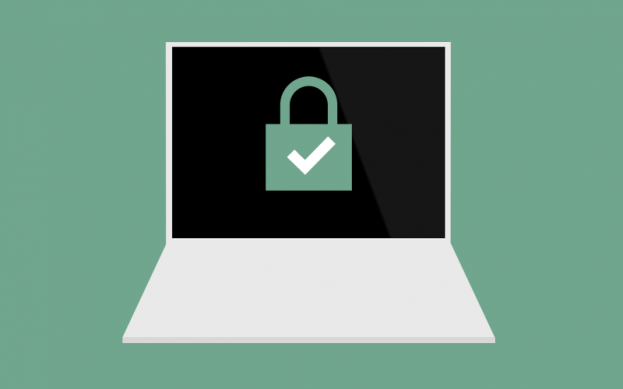 How will your business benefit from a clinic management system
A clinic management system has been designed to ease your workflow, and make sure you get a better overview of your business, its growth, and economics. The most popular features are calendars, bookings, journals, invoices and payment, and consent features. Your clinic will benefit a lot from all of these features as they will ease the daily workflow. They will automate your administrative tasks, and give you more time to focus on your clients' treatments.
Focusing on the clients' treatments and experiences before, during, and after their treatments will, additionally, create a better overall experience and service. Having content clients will lead to better online reviews, which will increase your chances of seeing new clients at your clinic.
7 benefits of using a clinic management software:
1. You'll get a paperless record and billing system
2. The access to patient's and client's records and other data will be easier and quicker
3. The coordination between teams and departments will be improved
4. Improved efficiency
5. Greater patient satisfaction
6. Accuracy and fewer human errors
7. Faster and better service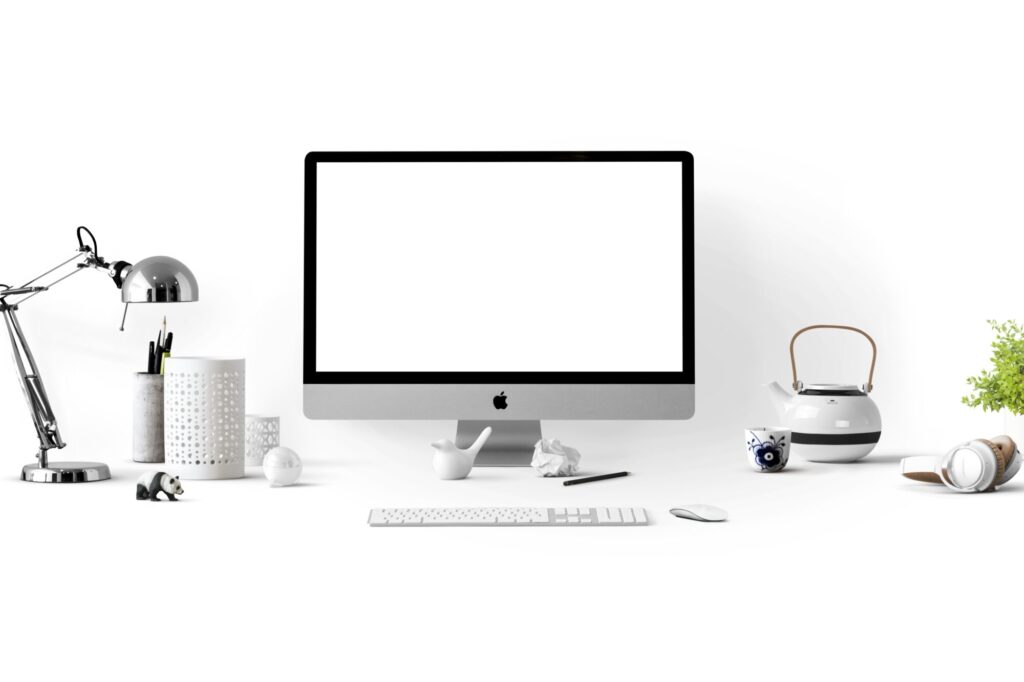 Summing up!
With a clinic management system, your client satisfaction will significantly improve as it offers better scheduling and booking options. The ability to book on any device not only increases booking but also enhances client satisfaction. Despite clinics favoring calls for appointments, the inconvenience of 8 am to 2 pm hours and wait times leads to dissatisfaction. Automating the clinic system retains the phone-averse younger generation
Getting a clinic management system is not difficult or complicated. Try out the best appointment scheduling software for small businesses and large businesses alike. At EasyPractice we offer free access in order for you and your clinic to test the system and see if there's a fit. If you're curious about how other businesses have benefited from our clinic management system we recommend you go take a look at our cases. Explore how a clinic management system enhances business, sales, client satisfaction, and online booking!