At EasyPractice, we have designed an invoicing system enabling you to receive payments from your clients in multiple currencies. Creating an invoice you can choose the currency you prefer to receive the payment. This allows you to offer your services to clients from abroad without any additional bureaucracy and therefore focus on the important aspects of your work.
Receive payments in the currency you or your clients prefer
Easy and simple set-up: Creating a new invoice it will display an option of choosing what invoice to use on that specific invoice
Offer your services to clients from abroad without additional paperwork
Your client receives an e-mail with the invoice
Avoid tedious paperwork
With automatic online billing in multiple currencies, you ensure that everything runs smoothly, takes less time and your tasks are simplified. Your clients located all around the world receive an e-mail with the invoice and the system automatically calculates VAT. Therefore, no need for a calculator anymore. Creating an invoice manually belongs now to the past. This way, you have more time to focus on the important aspects of your work, taking care of your clients and their needs.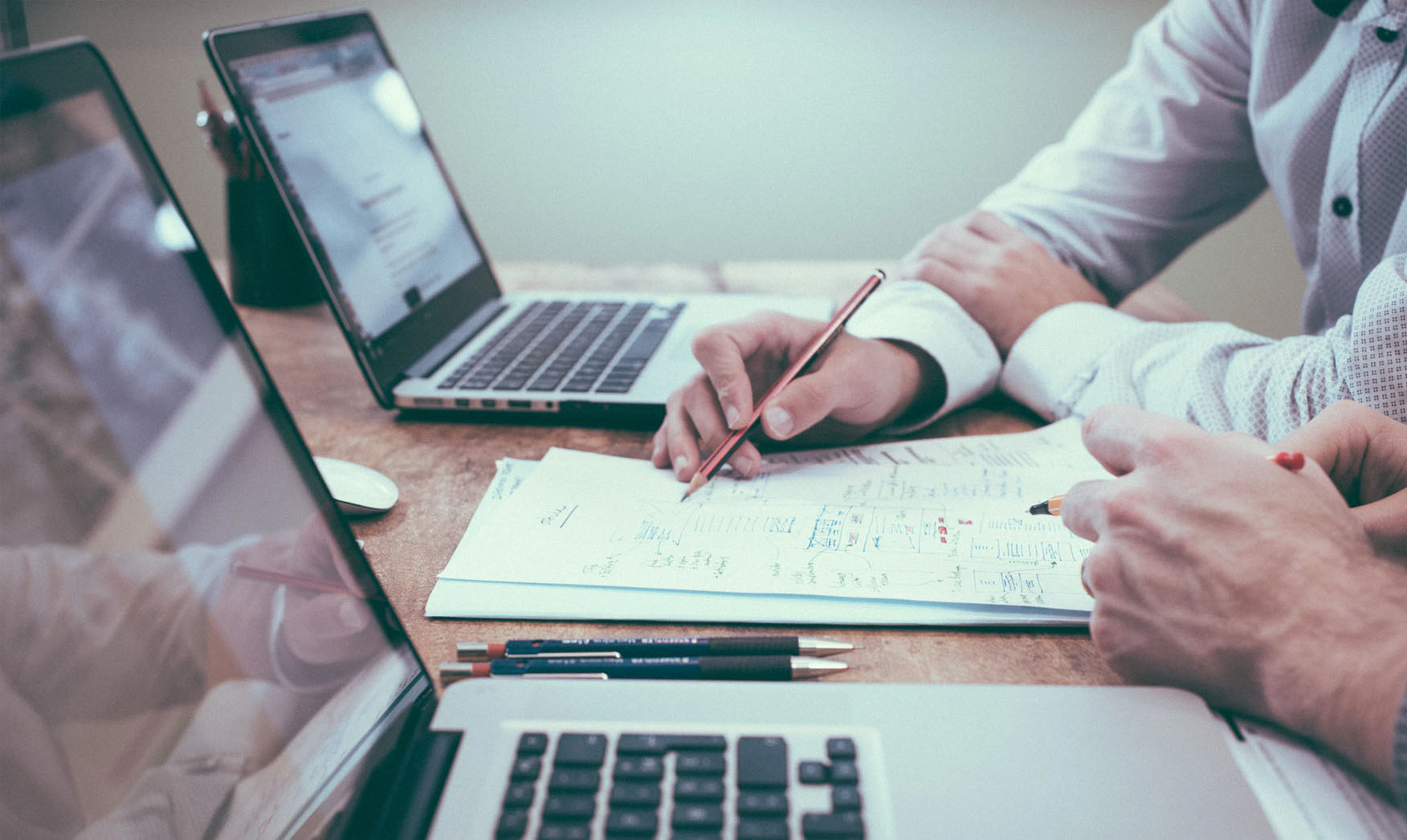 Hassle-free automatic process
When you have decided on the currency you want to create the invoice, our booking system makes an invoice from the template you choose with the possibility to choose among currencies and sends it automatically to your clients. It does not mean choosing a specific currency each time you create an invoice. In your settings, you can select a so-called default currency for your invoices. If you decide not to offer your services to clients from abroad or you prefer to receive all your payments in one particular currency it takes seconds to turn on or off the function to create invoices in multiple currencies in your setting. With this option, you can easily offer your services to a greater number of clients with no additional tedious paperwork.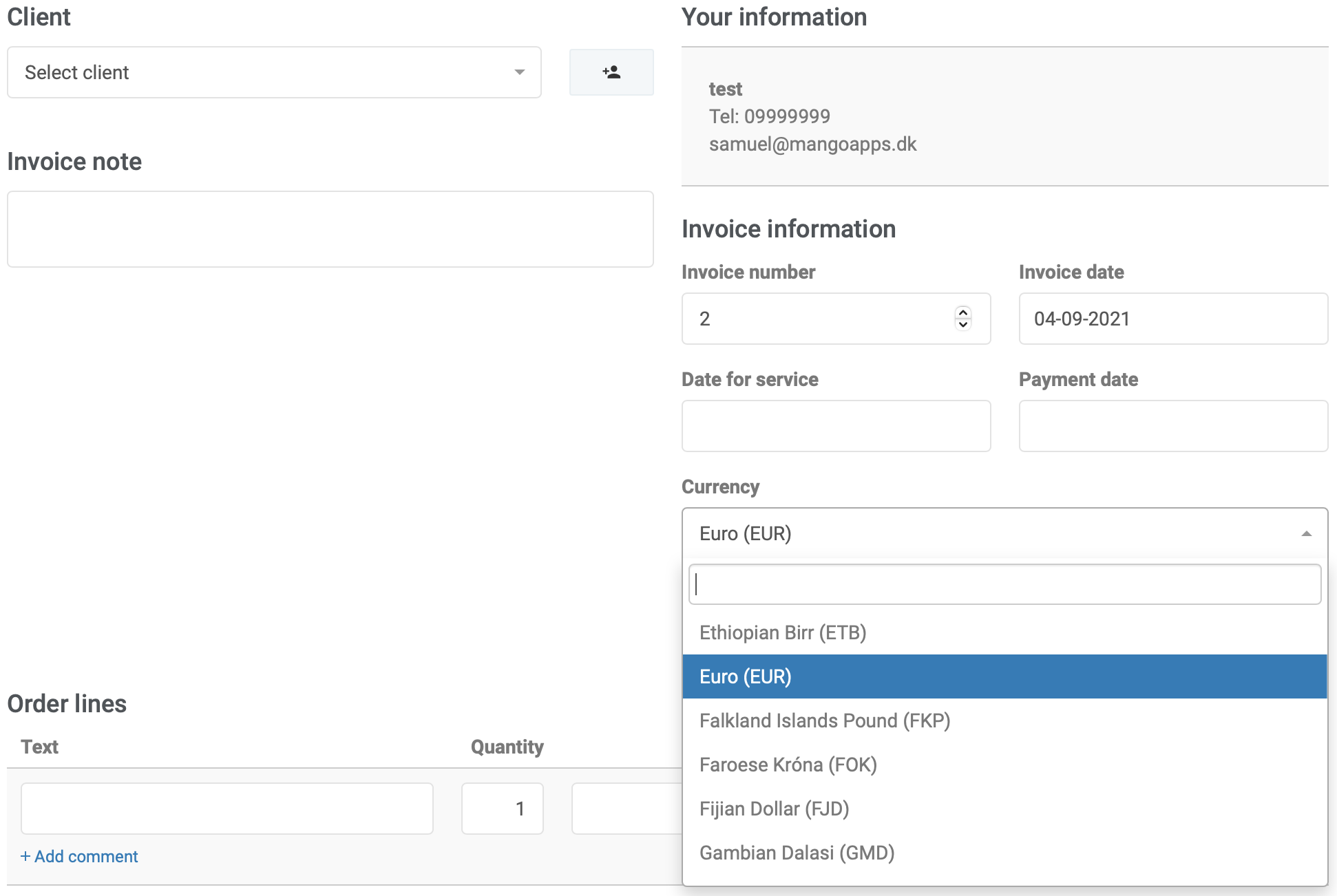 Edit manually
For some treatments and clients, there are special circumstances. If one payment is affected, you have an opportunity to edit the automatically generated invoice so you are always sure that everything is absolutely correct. It is easy and simple to change only specific aspects of an invoice. Therefore, editing an invoice manually requires not much time and effort but enables you and your clients to have a customized payment agreement.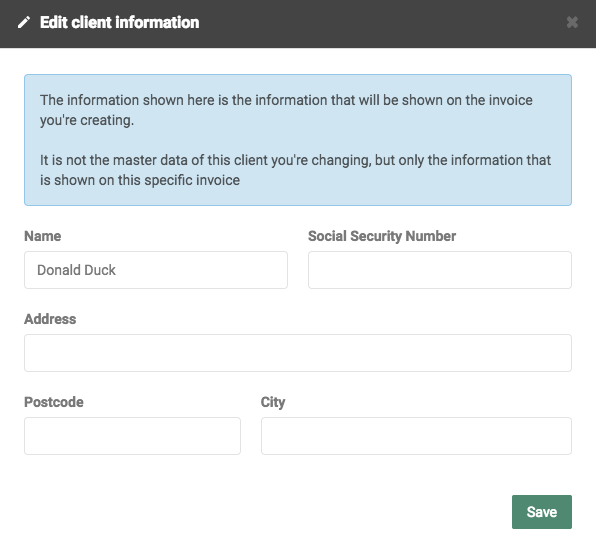 Gather all payments
If your client has had multiple treatments, you can send all billings in just one invoice. You can add as many orders as you want and the system will calculate the total cost for you. If you keep everything together, it will all be a little simpler for you and your client. Additionally, you always have an overview of your clients' invoices and are able to easily keep track of their payment statuses even if they are located at the other end of the world.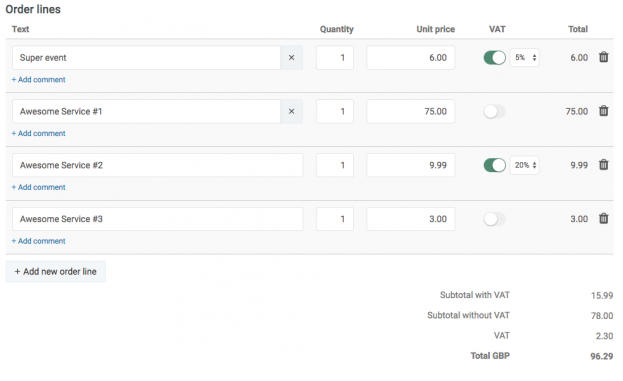 Ready to make your workday easier?