When you create an appointment in your calendar for a client or when they book through your online booking, they can receive automatic confirmation emails and SMS! These will be sent at the time of booking and can be both email and SMS. Additionally, you have the possibility to receive a notification if a client books a new appointment via your Online Booking system. 
At EasyPractice, we have a bunch of options for automatic messaging. These are very useful for running a practice and not having to send messages manually. Confirmation messages are especially useful as your client will then have written confirmation of their appointment. The confirmation includes the time and date of their appointment, along with other information if needed. Setting up our text confirmation app will save you time and allow you to put your energy into other parts of your job. It is a given that a client expects to have some sort of confirmation to know that they have properly booked their appointment. Your clients will also appreciate having all the information about the online appointment in one place.
Email or SMS confirmation messages sent at the time of booking
Send confirmations for bookings and rebookings
Receive a notification if a client books a new appointment via Online Booking
Why use confirmation email and SMS messages?
Being able to personalize each message for each and every one of your clients would be a wonderful touch in building your relationship with them. Sometimes, if you only have a few clients this would be possible. However, if you have a large number of clients, delivering correct information in good time becomes a matter of greater priority. This is where our automatic email and text confirmation app comes in. It is very easy to set up, and it will save you a ton of time. Setting up automatic confirmation messages will give you peace of mind that your clients are getting the right information and that they are sure of all the details of your appointment.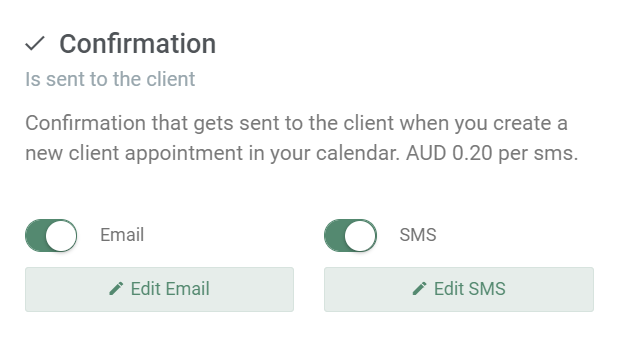 Set up Confirmation Messages
To create and activate confirmation emails and SMS, go to Settings in your EasyPractice account and select "E-mail and SMS". For the confirmations, you can then activate the email and SMS options and edit the text that will be sent to your clients for each one of them. You can edit the text to suit your own practice and also add the client name to make it more personal for each client that receives the messages automatically. We take security seriously and therefore communication between you and your clients is secure and encrypted. Read more about encrypted and secure messages.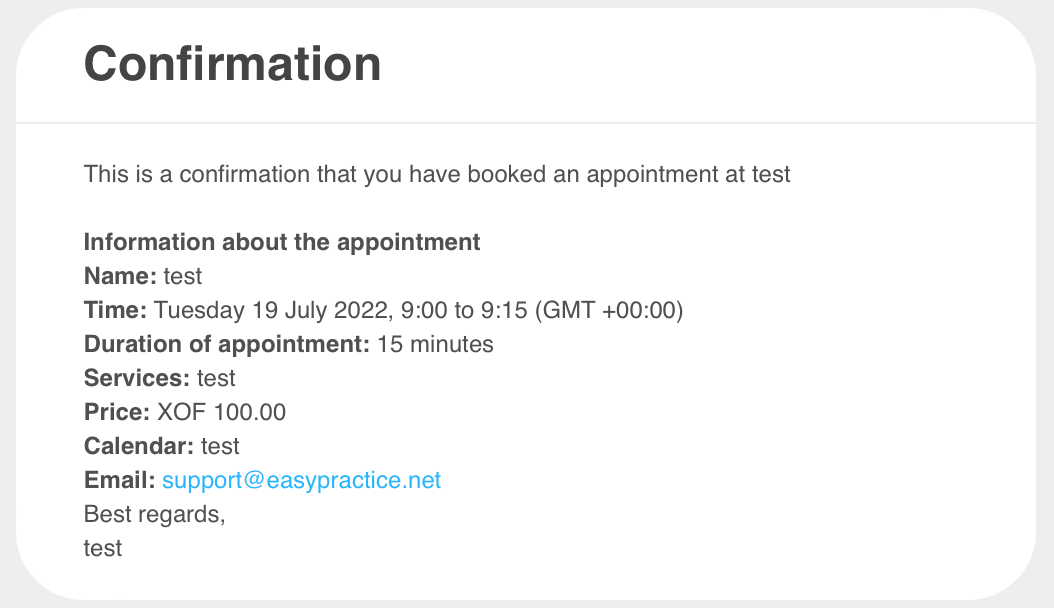 Receive a notification if a client books a new appointment via Online Booking
If you like to keep being updated on your calendar and receive a notification if clients books a new appointment via Online Booking – our 'Notification' option is exactly the right thing for you. As soon as one of your clients books an appointment with you, you receive a short notification. You can decide on whether you would like to receive the notification via SMS or Email. Just activate 'Notification' in your settings, choose SMS or Email and you will always be updated on new bookings in your calendar.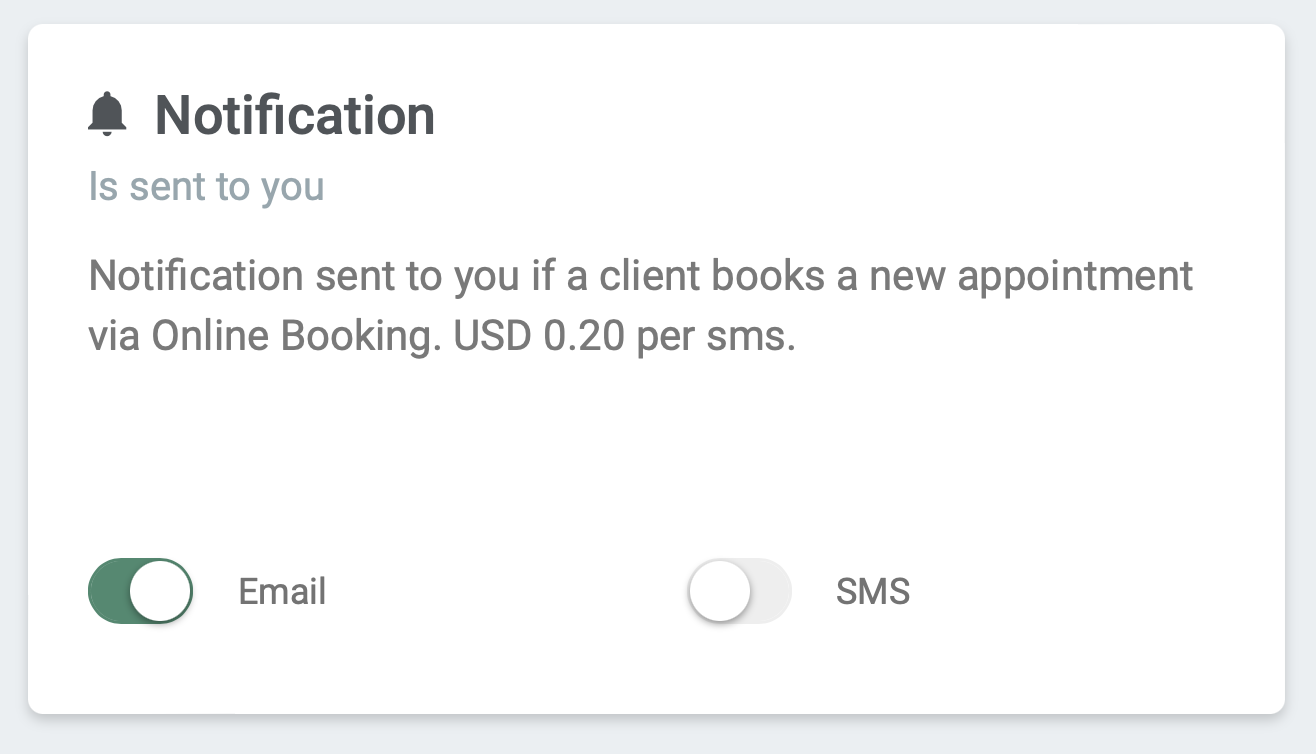 Ready to make your workday easier?
Back to top