When done the wrong way, scheduling meetings with clients becomes a hassle—a ton of back-and-forth, canceling and rescheduling appointments, and spending 10 to 20 minutes on the phone trying to find a convenient time. Not to mention the manual spreadsheets for calendar schedules. Meeting schedulers take a ton of hard work off your shoulders.
Your clients schedule meetings by selecting free time slots in your calendar. The meeting scheduler automatically cancels out specified time slots so that your clients only pick from a pool of free periods.
Meeting booking apps reduce scheduling time to seconds and allow you to focus on your business. Brands that use online booking systems gain a revenue increase of 27%
In this article, we will review the top 13 free meeting scheduling apps and best practices to follow to get optimal results. Are you ready? Let's get started.
Best 13 Meeting Scheduling Apps With Free Versions
Why Your Business Should Use an Online Meeting Scheduler – 3 Important Pros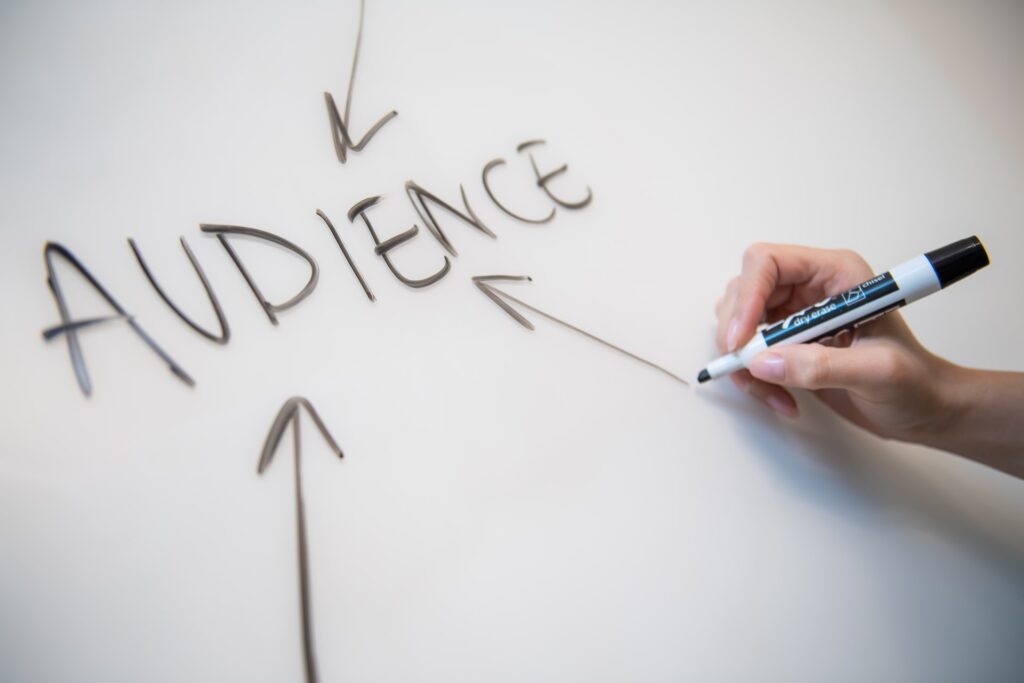 Clients are more committed when they are part of the process
The most important reason why your business should invest in an online meeting scheduler app is to let clients participate in the process of booking appointments. When clients pick a time slot themselves, they tend to be more committed and are more likely to show up to meetings.
Boost brand reputation and first impressions
Implement online booking systems to make great first impressions on your clients. Nowadays, most people prefer to book appointments by themselves rather than having to call someone. 67% of customers prefer online booking to any other method.
When you implement an online meeting scheduler, clients get the impression that you care about user experience. Also, having a scheduler app boosts brand reputation because people are likely to share positive brand interactions with their friends and family.
Eliminate long back-and-forth conversations. Improve productivity.
Online meeting booking software automates manual repeatable tasks like fixing appointments, sending reminders, following up after meetings, canceling appointments, and adding clients to a waiting list.
With a booking app, you only have to select off days and let the software do the rest. When a client books an appointment, the app sends a notification and automatically sends reminders as the meeting approaches.
What Meeting Scheduler Should You Choose?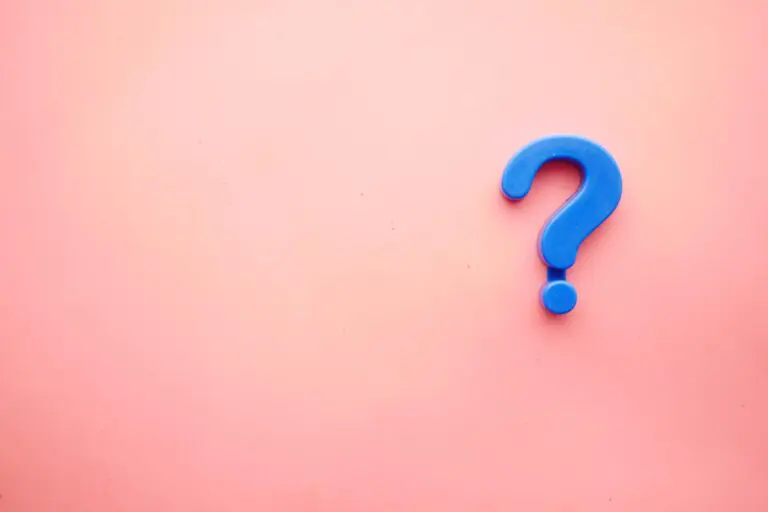 To implement an appointment scheduler for your brand, you have two main options. One is to develop a booking app from scratch. The second is to partner with a third-party booking software. The first option is expensive and time-consuming because you have to regularly update the software and maintain security.
With the second option, you just have to find a good choice that will be the best fit for your business. When selecting the meeting scheduler software for your brand, here are the features to focus on.
1. Ease of use
The first thing to consider is how easy it would be to use the meeting booking app. How is a new meeting added? Does the software automate reminders? Does it automate following up with clients after meetings? Is it customizable?
You don't want to spend time getting used to an app with a high learning curve. You need something that you can set up in a few clicks and be ready to share with your clients.
Ease of use is beneficial to both you and your clients. Make sure you sign up for an app that makes it easy for clients to view your calendar and pick time slots that suit them the most. The app should facilitate a seamless customer experience.
If the meeting scheduler is not easy to use, clients have to either phone your business or leave for another one. Use a booking app that will help you retain clients, not lose them.
2. Easy online sharing
Choose a meeting scheduler that allows for easy sharing of appointment booking links. You should be able to share a link that will lead directly to your calendar. This is especially useful if you do a lot of social media marketing.
You should be able to embed booking links in your social account pages and send them to prospects over email. The meeting app should be integrated into your website.
Easy online sharing allows you to scale marketing and outreach efforts, knowing that when you get an interested client, all you have to do is send them a link to book a meeting.
3. Ability to schedule different kinds of meetings and account for factors like vacations
Ensure the meeting scheduler app allows for scheduling group meetings. It should also let you select off-days like weekends and vacations.
The app should have a backend system that lets you set up preferences and special meetings like recurring ones. That way, you can set 10 AM Tuesday of every week for client A.
4. Extra built-in features
Look for a meeting app with extra features like online file sharing, upfront payments, and forms. An appointment scheduler like EasyPractice allows you to generate invoices, set up part payments, and even let multiple clients split the bill. The software also allows you to send forms to your prospective clients after they book an appointment.
5. Extensive integrations
Integrations allow you to extend an app's functionality. For instance, if you integrate a meeting scheduler with Google Calendar, you can import your schedule from Google Calendar to your appointment app. If you integrate with PayPal, you can automate PayPal payment collections.
Depending on the needs of your business, look for a scheduler that supports lots of integrations. You can easily include excellent features.
13 Free Online Meeting Scheduling Software
1. EasyPractice: Best all-in-one booking software for SMBs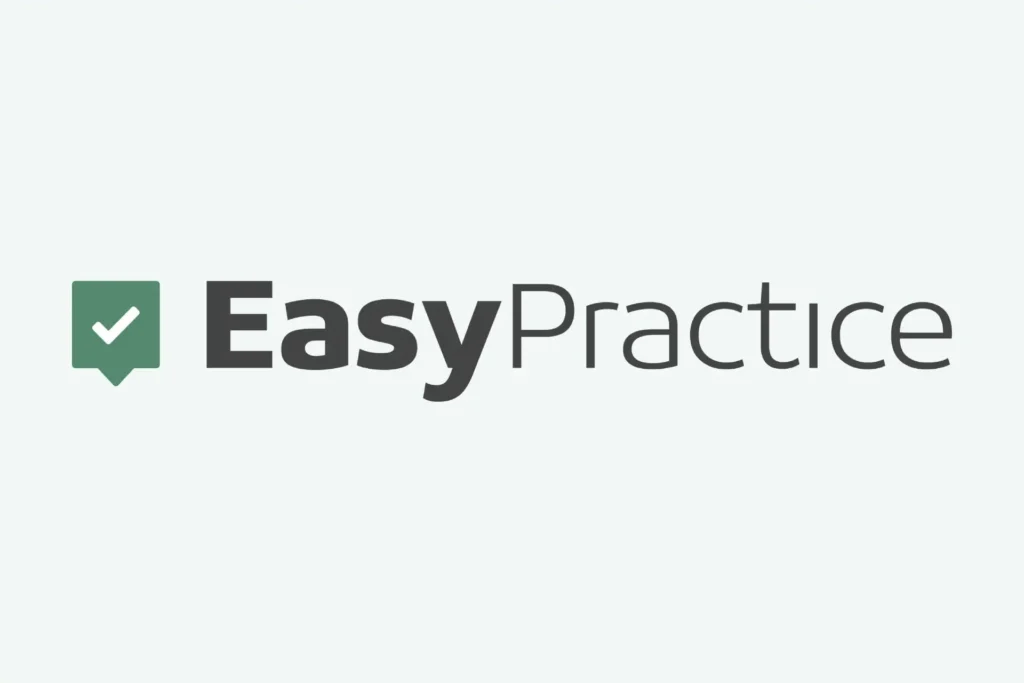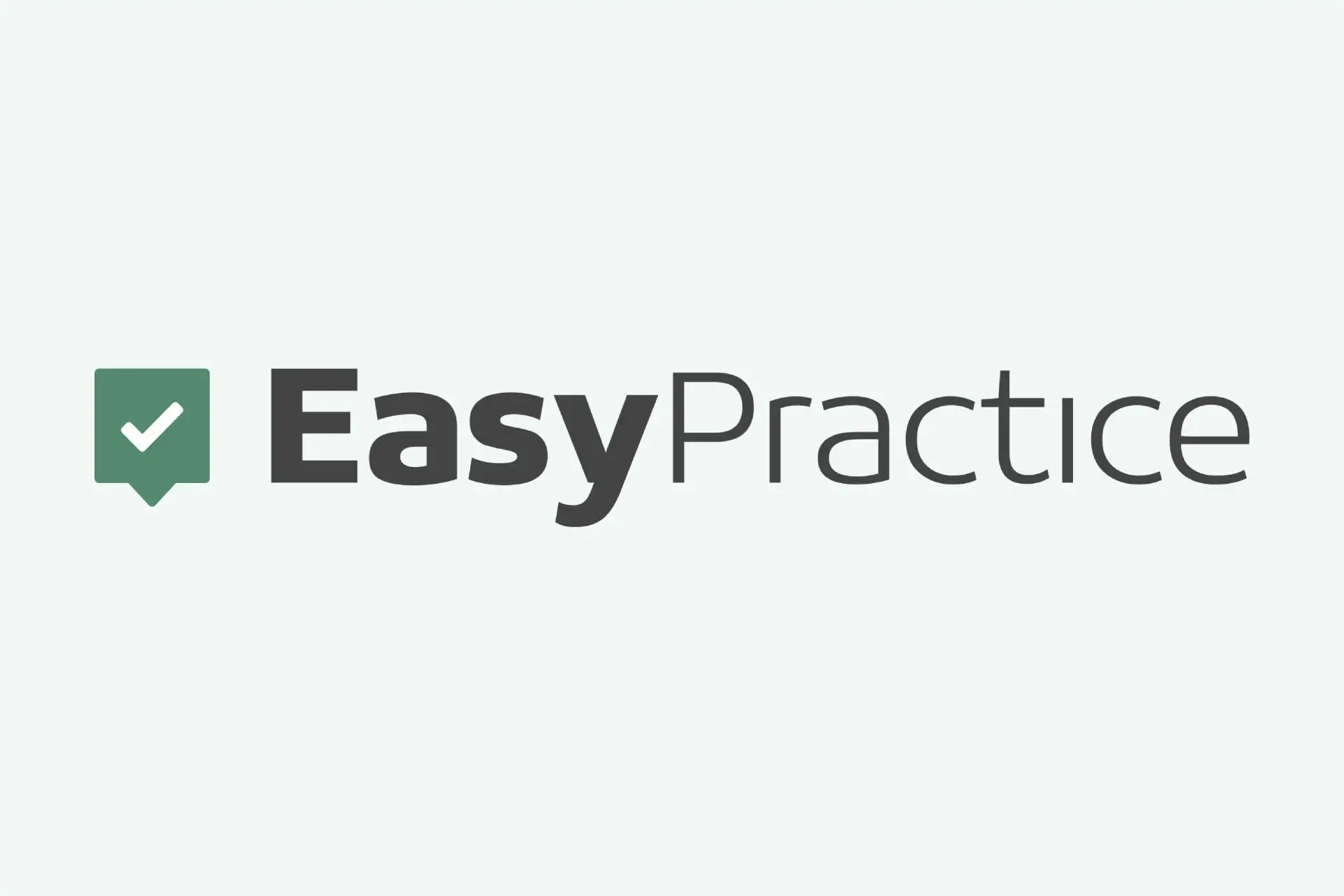 Cost
Free – $,£0/month
Unlimited Access –$25,£19/month
Top Features
Link to a booking page embeddable in both website and social pages
Automated reminders and follow-ups via email and SMS
Easy Pay for payment processing and automatic invoice generation
Both HIPAA and GDPR compliant
Reports and analytics
Recurring appointments
EasyPractice is a top online booking software for small to medium-sized businesses looking to offer their clients an easy online booking app. EasyPractice works well for therapists, practitioners, and specialists.
When you sign up, you get a unique link to your calendar. The calendar can be customized to include off days and vacations. The sharing link can be embedded on your website and social media pages.
EasyPractice is special because it provides tons of features apart from online booking. You can set up your calendar to work for multiple employees, integrate with Easy Pay for easy payment collections, and set up automated reminders and follow-ups, even birthday messages.
EasyPractice integrates with other software like Facebook, Google Calendar, Mail Chimp, and Zapier.
2. Doodle: Best for teams of all sizes

Cost
Free
Pro – $6.95/month
Team – $8.95/month
Top Features
Link to a booking page
Extensive integration feature
Ability to sync different calendars into one
Automated reminders for clients
Doodle is an appointment booking app developed for teams. However, the free version is limited to only one user.
Doodle packs all the expected booking software features like automated reminders and the ability to fix both 1:1 and group calls. It integrates with a range of online meeting platforms including Google Meet and Zoom.
The special thing about Doodle is that you can sync different calendars to find the time slot that works for multiple people. A use case would be when you are trying to book a group meeting.
3. Acuity Scheduling: Best for small businesses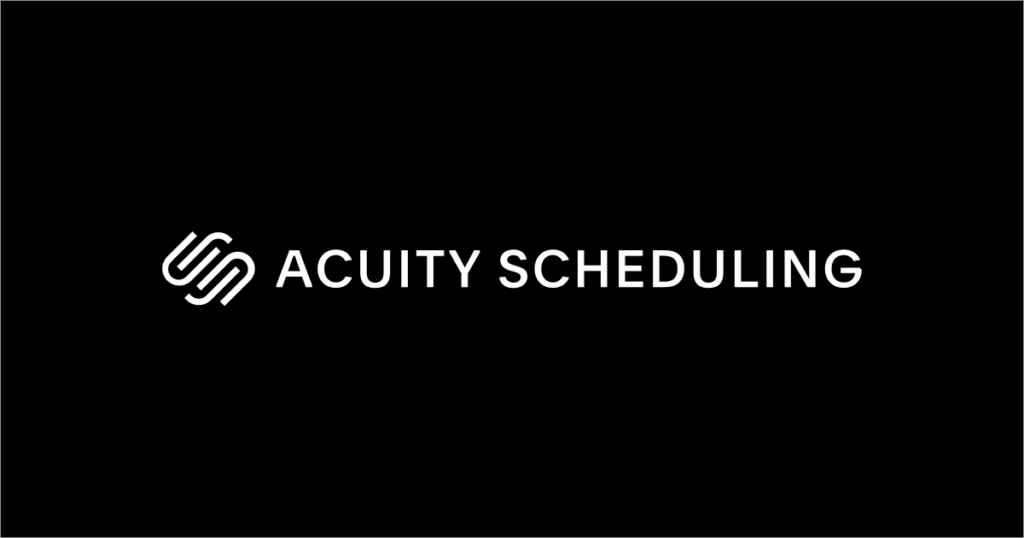 Cost
Free trial
Emerging – $15/month
Growing – $25/month
Powerhouse – $50/month
Top Features
Automated reminders and follow-ups
Link to the booking page
Integrated payment system
Customizable to your brand style
Acuity Scheduling is a company owned by Squarespace. It is a solid option for freelancers and small businesses that want to include a booking page on their website.
The software has an integrated payment system for collecting appointment fees, and you can customize it to offer packages and membership deals. Acuity also integrates with many applications.
4. Calendly: Best for teams and large businesses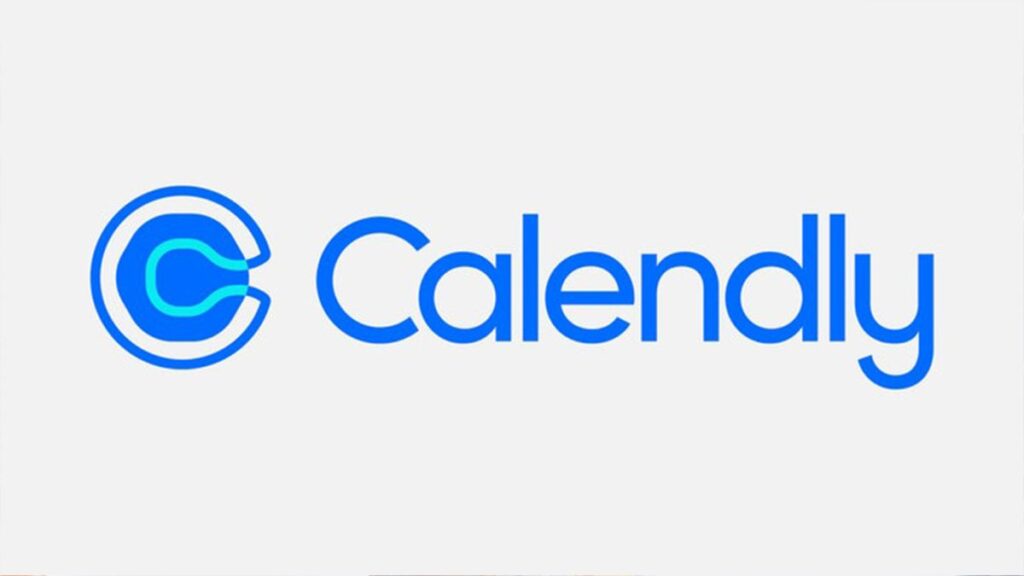 Cost
Free
Essentials – $10/month
Professionals – $15/month
Teams – $20/month
Top Features
Link to the booking calendar
Common team calendar
Automated meeting reminders
Analytics and report insights
Calendly is an appointment scheduling software built for large teams that want to speed up the sales closing process and boost revenue.
It syncs different calendars to find free time slots and allows for customization of the booking page and emails. The software also integrates with other apps like Stripe and Google Analytics.
5. Setmore: Best for freelancers

Cost
Free
Premium – $12/month
Pro – $9/month
Top Features
Automatic email confirmation
Email and SMS reminders
Both 1:1 and group meetings
Integration with Facebook, Square, and Stripe
Recurring appointments
Setmore is an online booking app that works best for small teams. It has a completely free version that allows for up to 3 users in the account. All you have to do to sign up is enter your email address.
Some other features Setmore offers include Calendar sync, desktop, Android, and iOS apps, and calendar sharing by QR codes.
6. SimplyBook.me: Best for service-based businesses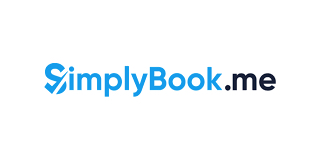 Cost
Free
Basic – $8.95/month
Standard – $24.9/month
Premium – $49.9/month
Premium Plus – $82.5/month
Top Features
Booking page, automated reminders
Inbuilt payment processor including cardless checkouts
Inbuilt website builder and marketing tools
Mobile apps for easy access
Admin app for backend management
Simplybook.me allows for easy sharing of booking calendars. With just a few clicks, you begin to accept online bookings and create and track new clients.
Simplybook.me integrates with a host of other applications including Facebook, Instagram, and Google my Business. The special thing about SimplyBook is that it contains features like a website builder.
7. 10to8: Users get access to 100+ features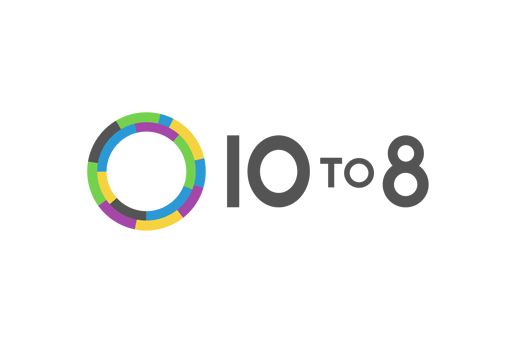 Cost
Free
Basic – $9.6/month
Grow – $20/month
Bigger Business – $40/month
Top Features
Online booking calendar
Integration with payment processors like PayPal and Stripe
Total control over customizations
SMS and email reminders
10to8 is a booking app that delivers real value for money. Its users get access to 100+ features that work to make booking appointments easy for you and your clients. Apart from the usual reminders, you can customize and schedule personalized messages to be sent to your clients.
8. Calendar Hero: Both client & in-team automatic scheduling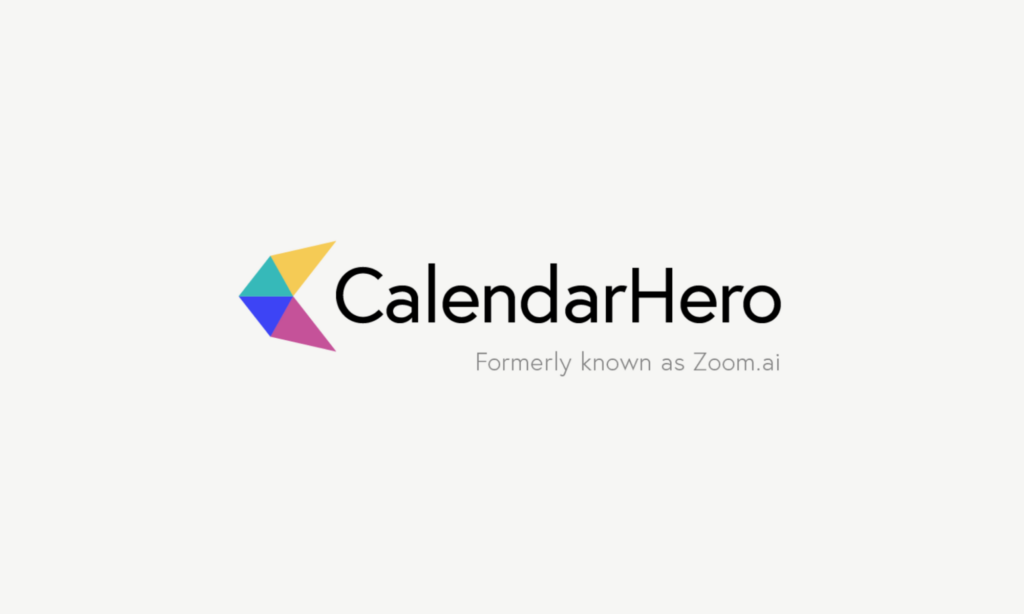 Cost
Free
Professional – $8/month
Team – $12/month
Top Features
Both client and in-team automatic scheduling
Easy sharing of booking calendar link
Personal scheduling links for different team members
Video conferencing
Calendar Hero supports booking appointments with clients and with your team members. Each team member has a personalized scheduling link that allows them to share their own calendar. Easily book board meetings by syncing all the calendars of team members to find the best time.
You can reduce no-shows by automatically sending reminders via SMS and email. Calendar Hero integrates with applications like Zoom, Webex, and GoTo Meeting. The software has a dedicated customer support team plus a well-documented knowledge base.
9. Sidekick: Uses AI to schedule meetings

Cost
Top Features
AI meeting scheduling via email
Internal meetings group scheduling
Both individual and team calendars
Integrates with Gmail, Google Meet, and Outlook
Sidekick allows you to schedule meetings by sharing a booking link, forwarding an email, and team scheduling.
The tool works with Artificial Intelligence to schedule meetings between you and your team members without anyone having to visit a scheduling page. It also sends automated reminders, integrates with other software, and supports group meetings.
10. Appointy: Great Allrounder for businesses

Cost
Free
Growth – $30/month
Professional – $60/month
Enterprise – $100/month
Top Features
Online appointment scheduling
Automated email and SMS messages
Square, Stripe, and PayPal payment collections
Reserve by Google feature
Appointy works for just about any niche – from education and services to health and wellness, and salon and beauty. The free version allows you to sync calendars, use the mobile app, collect Square payments, and integrate with your website.
11. Calendar: Best for teams on limited budgets

Cost
Free
Standard – $6/month
Pro – $8/month
Top Features
Sync multiple calendars
Include several users in one account
Customize booking links to match your brand
Integrate with Zapier to increase available functionality
Calendar is a simple and free appointment scheduler that is best for teams on a limited budget.
It offers the expected features like booking links, team calendars, calendar syncing, and automated reminders. It also provides different calendar views like daily, weekly, and monthly schedules.
However, it lacks extra features like payment collections.
12. SavvyCal: Great for easy controlling

Cost
Free
Basic – $12/month
Premium – $20/month
Top Features
Calendar overlay
Form prefills
Time zone scheduling
Automated tasks like reminders
SavvyCal stands out from the other appointment schedulers because it takes ease of use to the next level.
Client who visits your booking page can overlay their calendar with yours so that they automatically see convenient time slots.
Savvycal offers other features like single-use links and limited scheduling frequencies. You get complete control over what time slots are available to clients and how frequently they can schedule meetings.
13. Booksy: Best for health & wellness businesses
Cost
Free trial
Lite – $30/month
Pro – $50/month
Top Features
Easy salon location finder
SMS messages, first 2000 are free
Automated reminders and follow-ups
Payment processing
Booksy was made for businesses in the health and wellness industry – specifically barbers, salons, and hair stylists. It offers easy appointment booking and automated reminders and follow-ups.
Clients who visit the Booksy website can find the salons closest to them without looking for a particular business. Booksy also allows for payment collections and analytics. The first 2000 SMS messages are free. Users also get access to marketing tools.
7 Online Meeting Scheduling Best Practices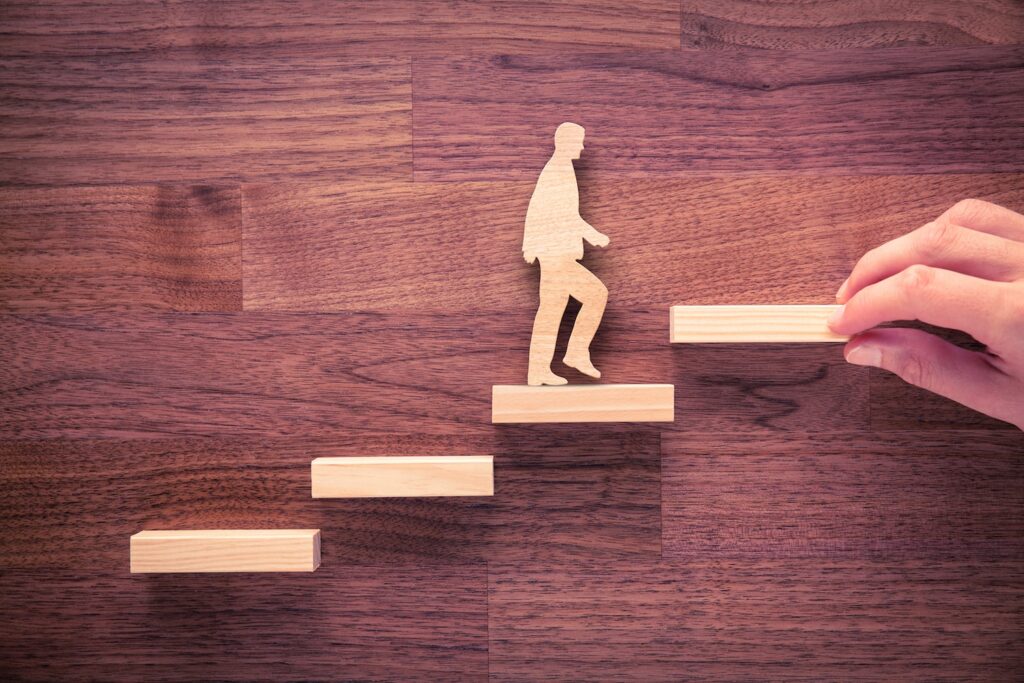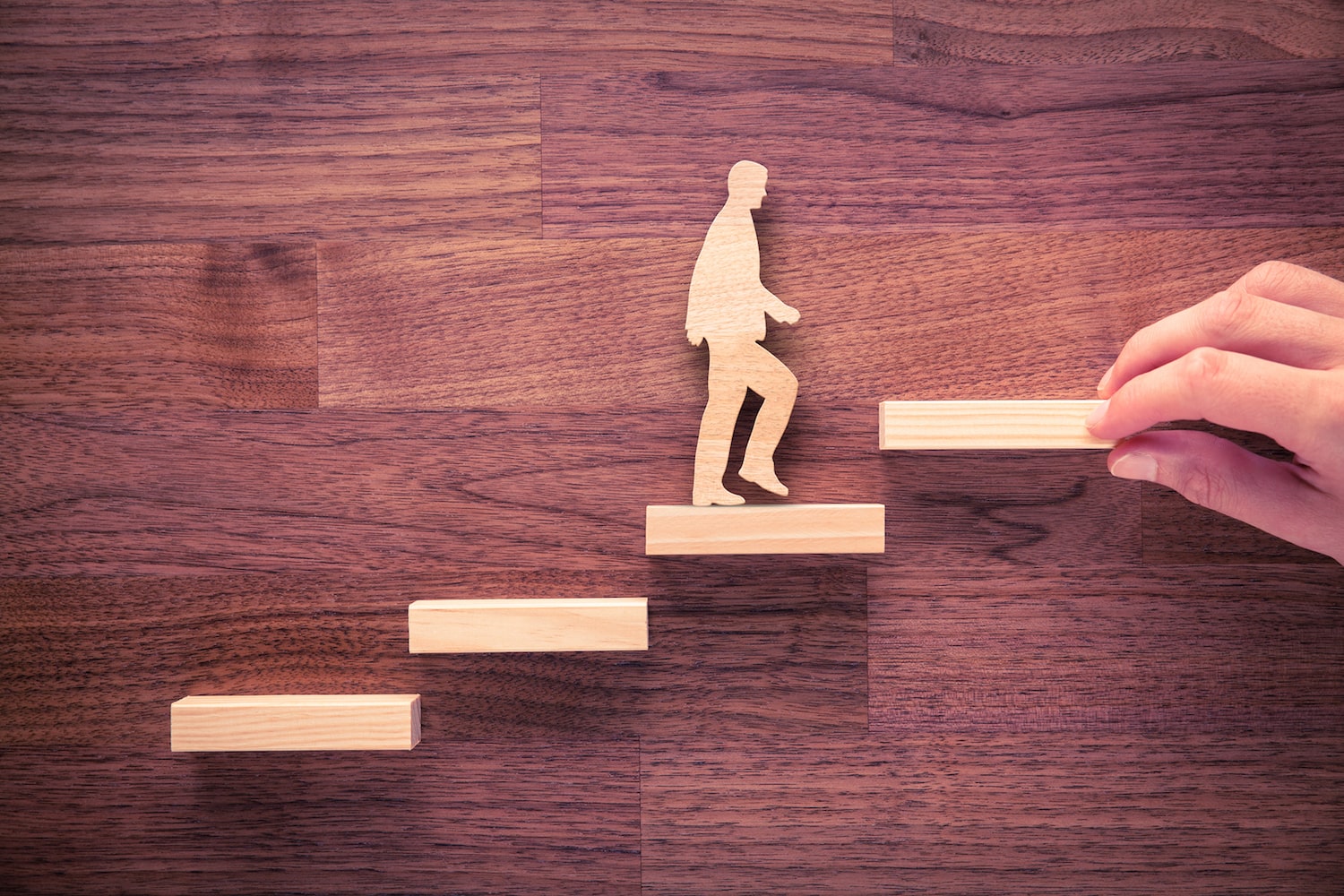 1. Regularly remind and follow up with clients via email and SMS
Set up your booking app to send regular automated reminders and follow-ups. When a client books a meeting, send a confirmation email immediately. Send reminders as the meeting dates come closer. After a meeting, send a short poll or survey via email.
Regular emails and SMS allow you to remain in touch with your customers, develop healthy client relationships, and boost client retention rates.
2. Allow for automated recurring meetings
If you run a clinic, you probably need to schedule recurring meetings with your clients. Yet, don't let clients set up recurring meetings themselves on the front end.
After a client meets with you for the first time, set up the recurring meeting from the admin panel. This will cancel out a slot so that no new client can schedule a meeting at the same time. If the business relationship ends, you can easily remove the recurring meeting from the backend.
3. Keep every payment within the same webpage
To boost customer trust, avoid redirecting clients to a completely new page to complete checkout, especially if the payment processor is a lesser-known one. You are asking clients to pay upfront, and they have to trust you.
Let the payment collection happen within the same page that appointment booking happens. That way, the client knows that you are handling every step of the process.
4. Collect as much info as possible before the appointment
Clinics have to collect additional info when a client arrives at the practice. They must understand what services a client is interested in and what problems they can solve.
Minimize waiting times by collecting all the info you need to prepare for the appointment upfront. Online schedulers like EasyPractice allow you to create a form.
5. Confirm appointments via email, SMS, or phone calls
Always confirm all online appointments booked through your calendar link. Send a confirmation email or SMS. You can also place a phone call to the prospect.
Confirming every appointment gives the impression that you are excited to meet your clients. Also, confirming appointments gives you a reason to reach out regularly with automated reminders.
6. Avoid double bookings
A double booking is when a client books a meeting for different services at the same time. When a client selects different services for the same time, you may not be able to provide all they need within that single time slot.
Set up your appointment scheduler to allow a client to choose only one service per time slot. That way, you ensure the smooth running of your business.
7. Collect and use client feedback
This is necessary for gaining insights into improving your appointment scheduling process. It allows you to improve the quality of services you offer.
Send a short survey via email after each meeting is over. Don't let the data you collect sit abandoned. Review them every quarter or so.
Wrapping Up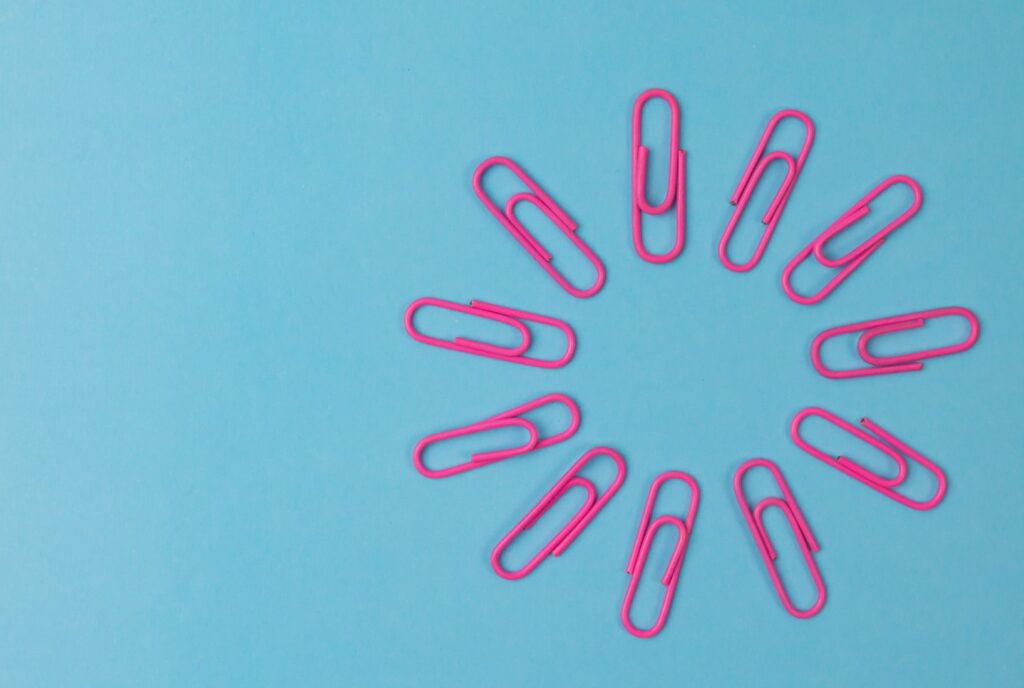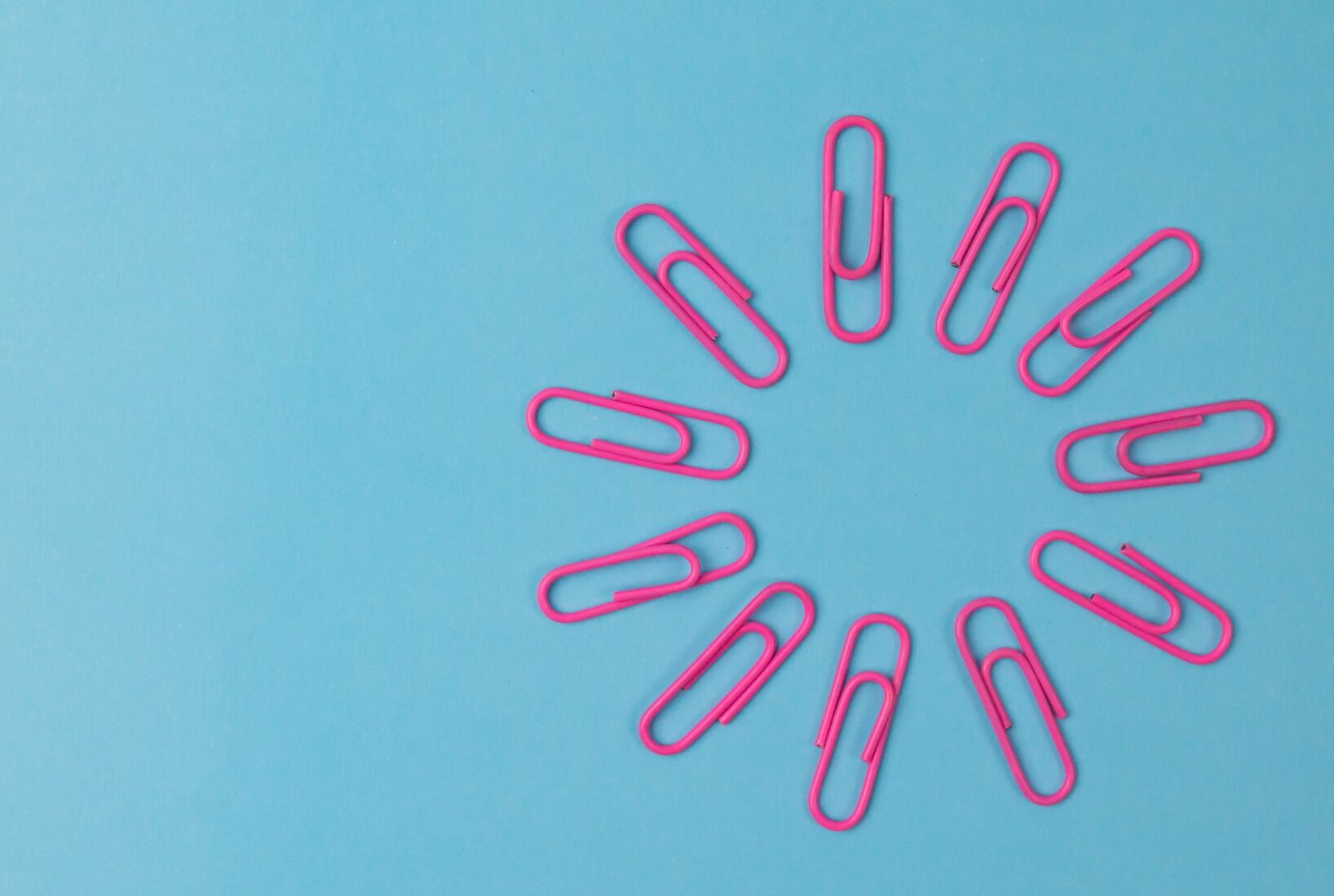 Online meeting scheduling can take your business to the next level if you do it the right way. It will help you generate more leads, nurture client relationships, and supercharge revenue.
But, you have to select the right one for your business. Look for a booking software that is easy to set up, has many client-facing and admin-facing features, and that integrates with several apps.
EasyPractice has a completely free version. Feel free to ask us any questions you have.
FAQ
What is the best free meeting scheduler app?
There is no best free meeting scheduler app, but there is the best one for your business. To find that one, consider the main features you need and the nice extras.
EasyPractice has necessary features like an online appointment scheduler, calendar syncing, and automated reminders. It also has the extras like payment collections, analytics, and online event setups.
---
Please do not hesitate to email us at [email protected] if you have any questions or require assistance with anything. We anticipate hearing from you.
Visit our Help Centre for thorough explanations if you already have an account here, and check out our other Blog posts for intriguing tips and articles if you're not sure how some things function.