If you want to maintain a good business with loyal customers, then you need to market your clinic. Like any other business, it is important to let as many people as possible know about your clinic. You can provide the best service around, but if nobody knows about it it will not bring in enough customers. Building an online presence is the best way to do this. Even if you are not an expert in this area, there are many different ways you can go about this. You are bound to find something that resonates with you!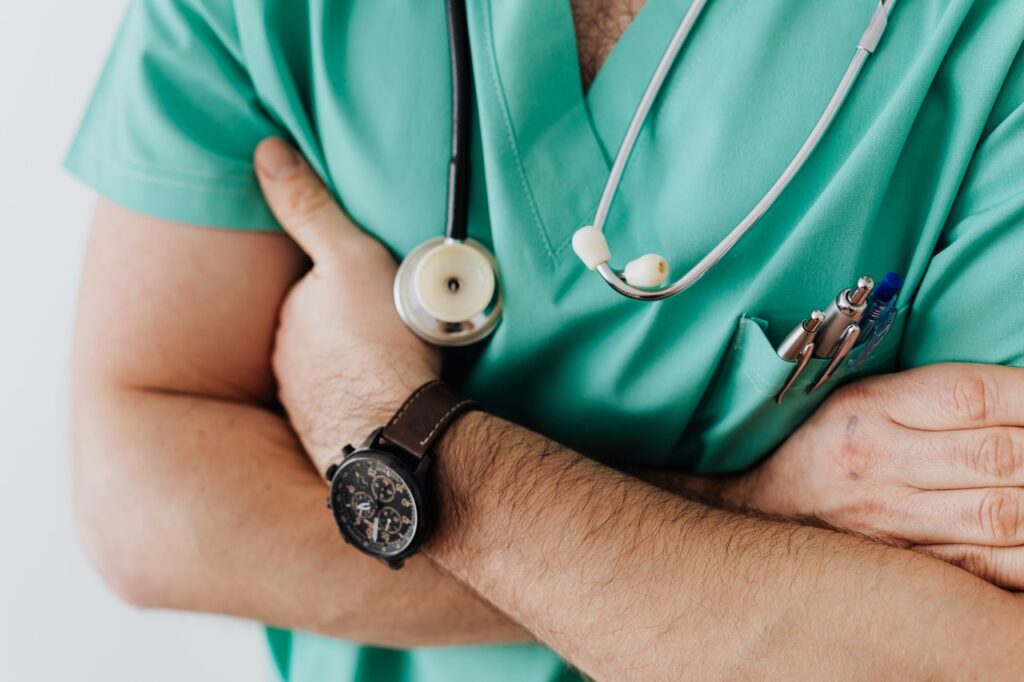 Before we explore the 10 marketing strategies for your medical practice, let's explore what marketing is all about:
First of all, what is customer loyalty?
Customer loyalty describes an ongoing emotional relationship between you and your customer. Loyalty is a customer's positive experience with you. Here are a few examples of how you can spot a loyal customer:
They purchase from you repeatedly
The clients actually use what they purchase from you
They interact with you through a variety of different channels – this could be Instagram, Facebook, E-mail, Twitter, etc.
They spread the word about you and your clinic (recommending you to others)
Having loyal customers is important as they are repeat customers. Happy, repeat customers are likely to recommend you to other potential customers as well. While bringing in customers is important, the focus should lie on bringing in and creating loyal customers.
Discover different marketing strategies
There are many different marketing strategies you can employ in your clinic, and not all of them are going to fit you and your style of work. In this article we will introduce 12 different ways in which you can market your clinic. Marketing is an extensive field, and diving deep into it is a next level adventure! But here, we hope to at least point you in the direction that could work for you, and show you what kind of strategies are out there!

So, the 12 marketing strategies we are going to talk about in this post are:
Keep an updated blog
Add a profile to an online review healthcare site
Respond to online reviews
Use social media platforms
Send out newsletters to your customers
Post videos on Youtube
Hold Webinars
Make sure your platforms are user friendly
Update your website regularly
Conduct surveys from your customers
Add new procedures and services to your clinic
Track your marketing strategies
Let's dive in!
Here are 10 ways that you can market your clinic
1. Keep an updated blog
You can create a blog where you write relevant stuff regarding you and your clinic. Blog posts can be on different topics, still related to the medical industry. If your blog posts contain relevant content, SEO, and so on, they can potentially get a great ranking on Google. This would mean that you'll be able to reach out to an even wider audience.

If you decide to go in this direction and focus on writing a compelling blog, SEO will be your best friend. Google follows certain criteria to determine the relevancy of your content and based on this it ranks it in the search engine. There are a lot of resources about SEO online. If you are not interested in this, you can hire an SEO specialist to help you with this! If you need some inspiration – check out this post about the top 10 best medical clinic blogs!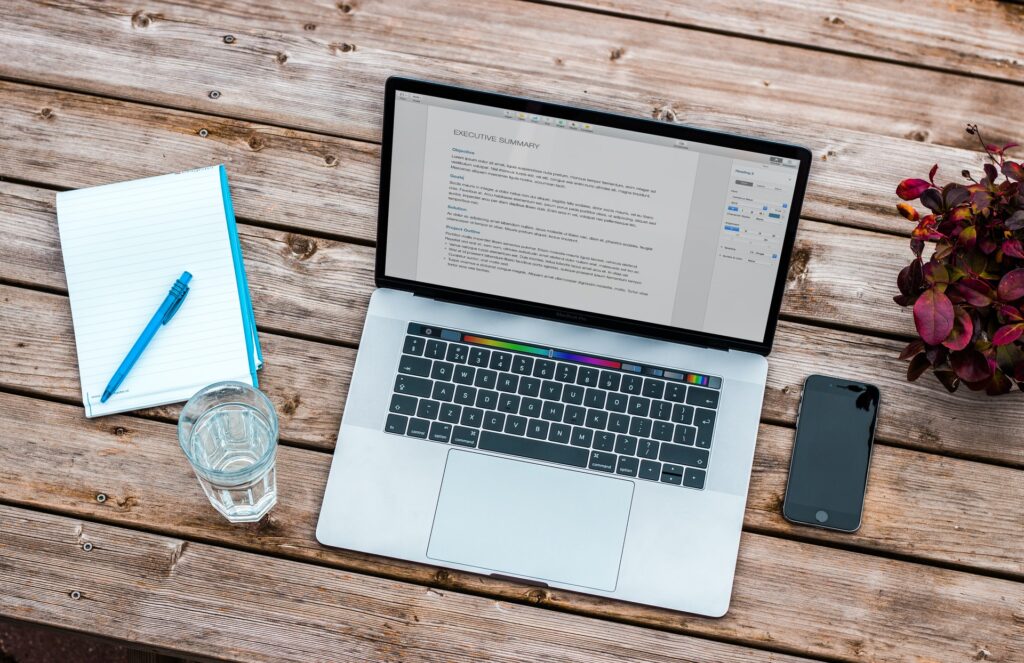 2. Add a profile to an online review healthcare site
A review site is a website where people can post feedback (both negative and positive) about businesses, products, or services they have tried. When it comes to customer satisfaction, online clinic review sites are an important asset. Often, when patients are looking for a new clinic, they turn to various online clinic review sites before making their decision. This makes the patient feedback on clinic review sites important for your clinic's overall success. By using online clinic reviews sites, you improve your online visibility and interact with your customers and potential customers.

Review sites should be an integral part of your marketing strategy. They make it possible for you to monitor your online reputation and understand what your patients need.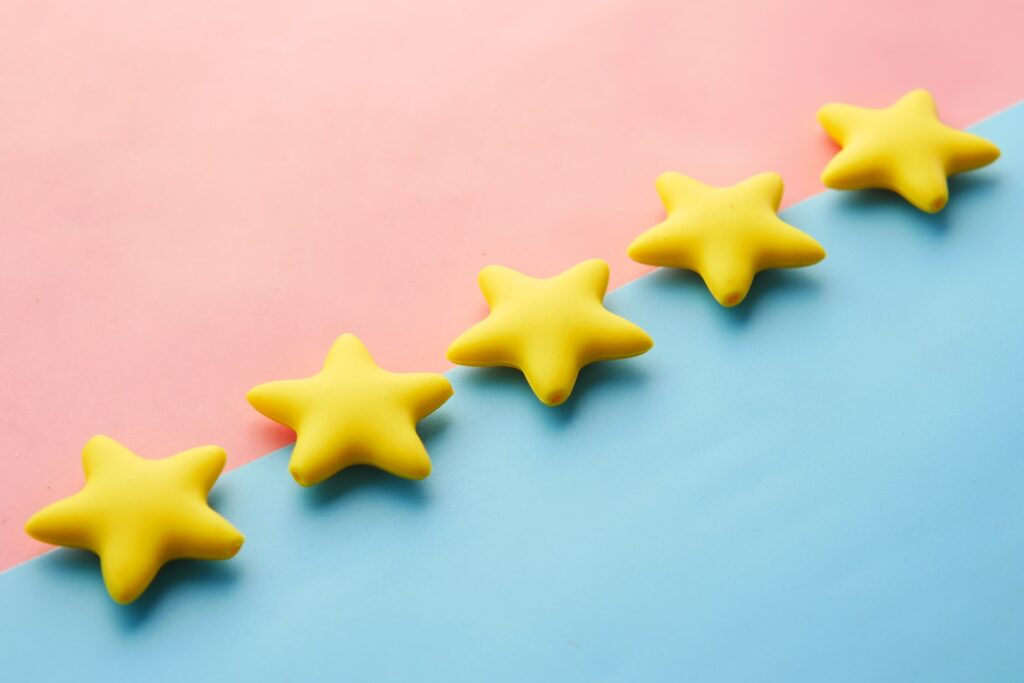 3. Respond to online reviews
Getting feedback from your customers is very important. This way, you will know what is working for them and what you still need to improve. Online reviews bring your clinic validity, and trust from potential clients that are looking for a new clinic they would like to visit. Seeing that you have customers and that they are happy with your services may sway potential customers in your direction.

Another important thing regarding the online reviews is responding to them. This will show that you care about your customers and their needs. Some reviews might not be that great, but in your response to them, you can show that you are listening to feedback and that you will work on the problem at hand. You can show good customer service to people that aren't even your clients yet.
4. Use social media platforms
In today's society, everyone is basically online – one way or another. On social media, you're able to engage with customers and potential customers. You're able to tell the world about your clinic and why patients should choose you. Pretty much every business today has social media channels. It is a great – and free way to let the world know about you.

Using social media is one of the easiest ways to hold an online presence and market your clinic. There are several ways to market your clinic on social media. You can post interesting updates and news, as well as connect with similar businesses and customers! Creating a brand for your clinic will ensure that you stand out from the rest and that you are easily recognizable. Naturally, social media is an excellent way to do this. If you wish to learn more about branding check out our post on what exactly is branding and why is it important!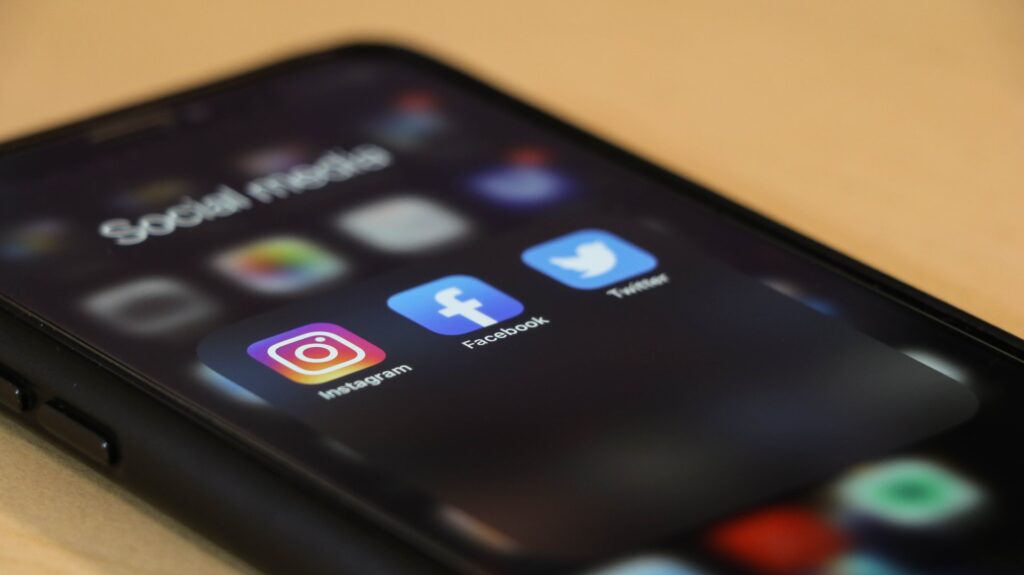 5. Send out newsletters to your customers
A great way to keep in touch with customers is by sending out newsletters. You can send newsletters however often you wish. However, it is important to find an optimum. Newsletters should be sent often enough to communicate effectively with clients without annoying them. You can include articles from your blog, events, or something completely different.

If you have the resources, then you could also print the newsletters and mail them to your patients. Interesting updates for your clinic or perhaps special limited offers are great newsletter material to send to your clients. Mailchimp is one of the most famous tools used for email marketing.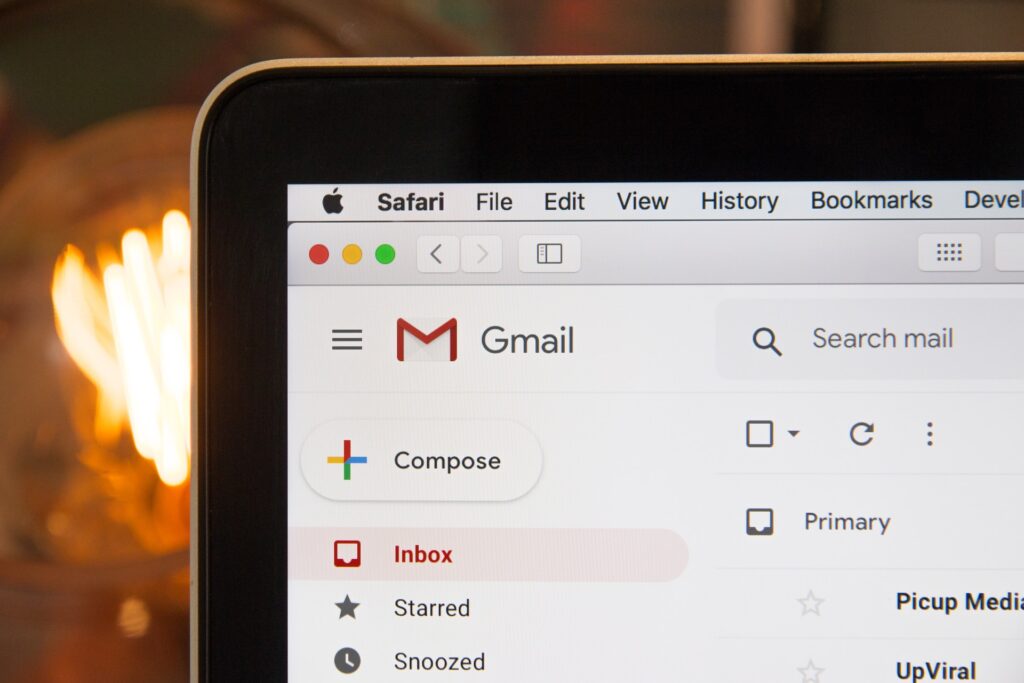 6. Post videos on YouTube
The YouTube sensation is still alive. This is a different way to interact with people. Some people might feel that it's personal when they can actually see you. You can create interesting videos on topics that your clinic focuses on it. YouTube is an excellent knowledge-sharing platform and many people would be interested in the science of what you do. This way, you can introduce your work to people who would keep you in mind if they need your services.

Gathering a following could ensure that you become a household name in your field. We are sure you are doing some incredible stuff that people would be interested in learning about!
7. Hold Webinars
Webinars are an excellent way to reach out and engage with potential customers. They allow you to start off the relationship with your customers face-to-face. This interactive experience is a powerful tool for making an impression on potential clients. Besides delivering knowledge and content, you can record them and use them as content for your website.
There are different types of webinars that you can choose according to your goals. You could hold Q&A webinars that allow your audience to ask questions about your clinic, services, and products. However, we wouldn't recommend these if you don't have much experience with webinars. Q&A webinars demand quick and on-point answers, so if you are not used to this format of communication it might not come naturally to you in the beginning. Educational webinars could be an interesting way to start instead. You could view them as online courses covering a subject of your expertise. With them, you can teach potential customers about what you do and solve some of their doubts and issues simultaneously.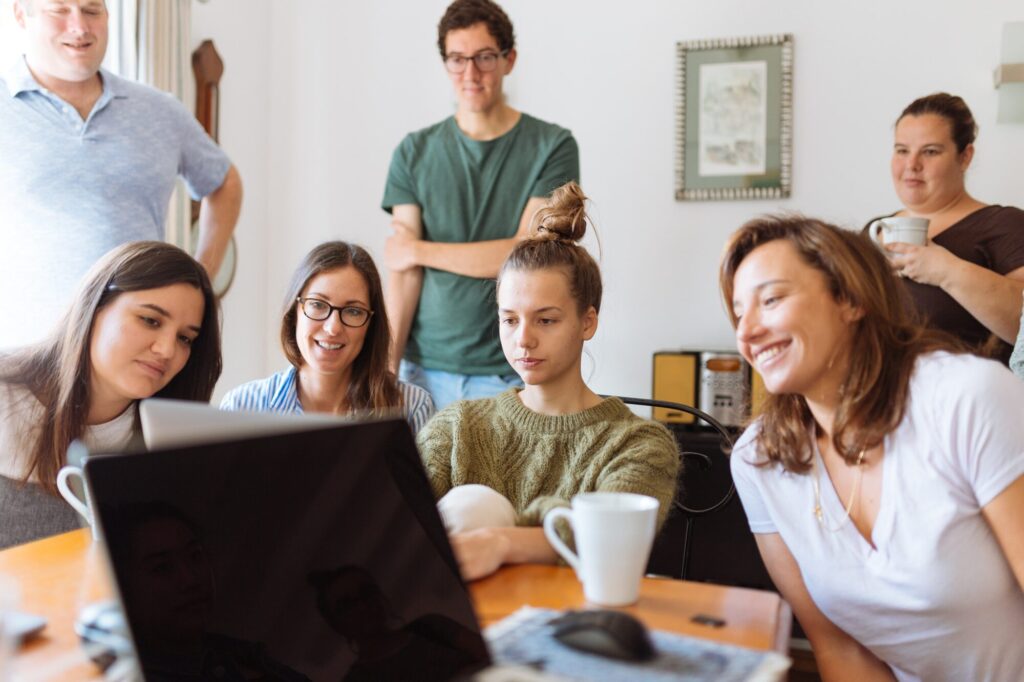 8. Make sure your platforms are user friendly
Is your website easy to navigate? All generations should be able to navigate through your website and that will also attract more patients to your clinic. It should be intuitive and informative. If customers can't navigate your website and find the information they are looking for, they will likely leave the website and look somewhere else. This could cause losing potential customers for a reason that has nothing to do with the quality of your services.

Another important thing is that your website is responsive and easy to use both on a computer/laptop and on a mobile phone. Many people will be visiting it from different devices, and having your website work properly on all of them is an important part of the customer experience.
9. Update your website regularly
If your website contains old and outdated information, you should delete it and fill it in with new and relevant information. If your clinic is going on holiday or someone at your office is sick, this could also be the place to write that – this can potentially save your customers time, as they will be avoiding having to call your clinic and in the end, this will automatically save you time as well.

The website is often the first contact potential customers have with your clinic, and having the right information there is of utmost importance. You don't want a potential customer to contact you about something they saw on your website, and you have to inform them that it is no longer relevant.
10. Conduct surveys from your customers
Find out if your customers are satisfied with the treatment they receive at your clinic. Do they like your facilities? Are they satisfied with your services? Finding out what your customers actually think can be done by asking them to fill out a survey. Surveys are a good way to find out if you're on track with your patients' expectations. Perhaps there are some areas that you need to change or improve. Surveys are also a great way to show your patients that you care about their opinion.

It is always good to have insight into how your clients are feeling. Having this information must be used to your advantage. Make sure you are acting on the feedback you receive and improve the areas that your clients feel you are lacking in. At EasyPractice, we have interviewed 130 customers to get valuable feedback from them. We have had a great benefit from client feedback, and used it to improve our system!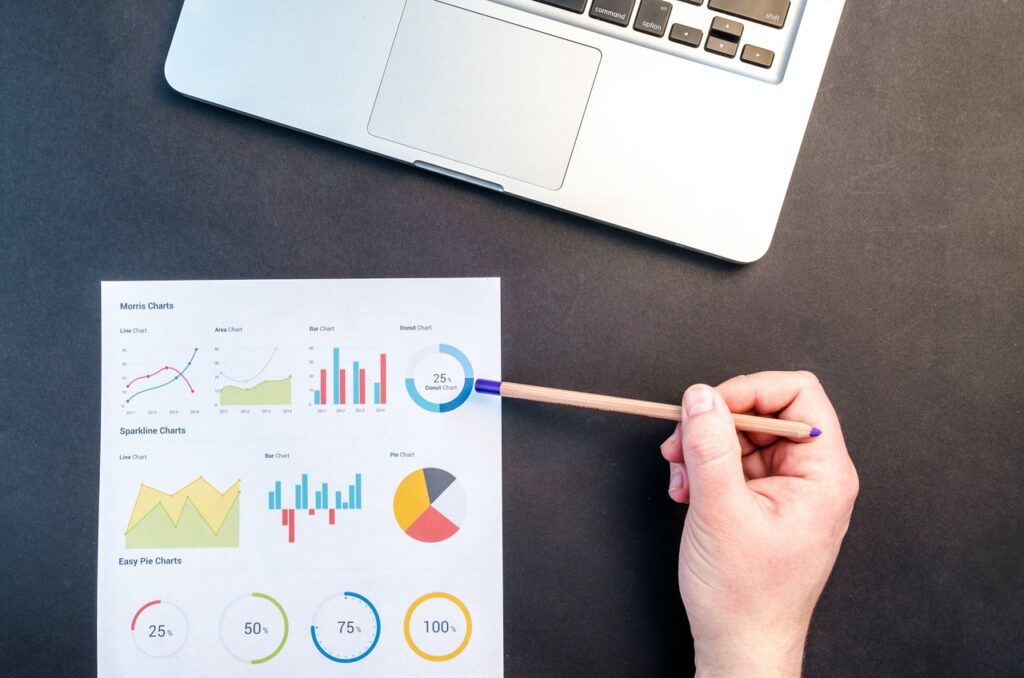 11. Add new procedures and services to your clinic
The healthcare industry is in constant movement and by adding new procedures and services, you ensure you are keeping up with the pace. Your customers might also be interested in other services from you so if you offer new services from time to time might be just the thing they need.

Expanding your services also has the potential to bring in new customers that were looking for something that you weren't offering before. Every so often a new trend pops up in the beauty and health industry, therefore keeping up with it might ensure that you don't lose customers.

12. Review your marketing strategies
Now that you have found a strategy that works for you and you have started to use it, it is important to keep track of it. Continuous tracking of your medical marketing strategy is the key to success. It will show you how it is performing, what to improve, or is it necessary to change your strategy. Maybe your goals aren't the same every year, so with them, your marketing strategies will change as well. The success of your marketing strategy will be visible in terms of your revenue, increase in clients, appointments, and similar, however, having some specific numbers will be very useful. This way, you can follow the exact increase in these parameters and compare months, years, or different time periods to see the differences between them.
There are a few ways to track the success of your marketing strategies:
Using a CRM (customer relationship management) system like, for example, HubSpot to track patient engagement with your campaigns, via emails, or targeted landing pages.
Google Analytics is a powerful tool with which you can find out what terms you rank for in the search engines, and which terms you're missing out on.
Track your pay-per-click campaigns by setting up Google AdWords.
Time to sum it up!
The world of clinic marketing can be overwhelming when you are not familiar with it, however, there is a number of strategies to choose from. Whether you are more comfortable with social media or staying behind the scenes there is a strategy for you. If you wish to share your knowledge with your customers and potential customers, media suck as Youtube, webinars, or keeping an interesting blog might be the strategy for you! Your website is the first point of contact for your clinic, so make sure that it is updated regularly, and that your platforms are user-friendly so that everyone can use them. Let your clients spread the good word and post reviews about your clinic, and make sure to reply to them! Send out newsletters and conduct surveys from your customers to know how they feel about your clinic, and don't forget to track your marketing strategies to know how they are performing!
Did you find a way to market your clinic?
Simply opening your clinic, no matter how amazing it is, is often not enough to gain a significant customer base. Thankfully, the internet has allowed us many ways of marketing our businesses. Many marketing techniques are something that you can learn on your own with the help of online guides. However, if this is not something you are interested in, hiring a specialist to do this for you can prove to be a smart idea! Even if you are not interested in focusing that much on marketing your clinic, holding a simple online presence would still make you more credible in the eyes of potential customers, especially if you have some reviews about your clinic. Hopefully, this post helped you a bit and you found some way to market your clinic that resonates with you.

Best of luck to you and your clinic!