At EasyPractice, we have designed an online booking system that allows you to structure your workflow more easily and to have a better overview of your business, no matter your profession. Our booking system gives you the freedom to focus on improving the treatments you offer your clients.
Easy and simple signup with individual opening hours and easy-to-use editing features
Add services and prices as you see fit
Create multiple calendars to bring structure to your workflow
New and existing clients can easily and simply book an appointment directly through your website
A solution for every profession
No matter within which profession you work, paperwork will always be a big part of your business. With online booking, you will have all your important documents and appointments together in just one place, leaving you with as little administrative work as possible.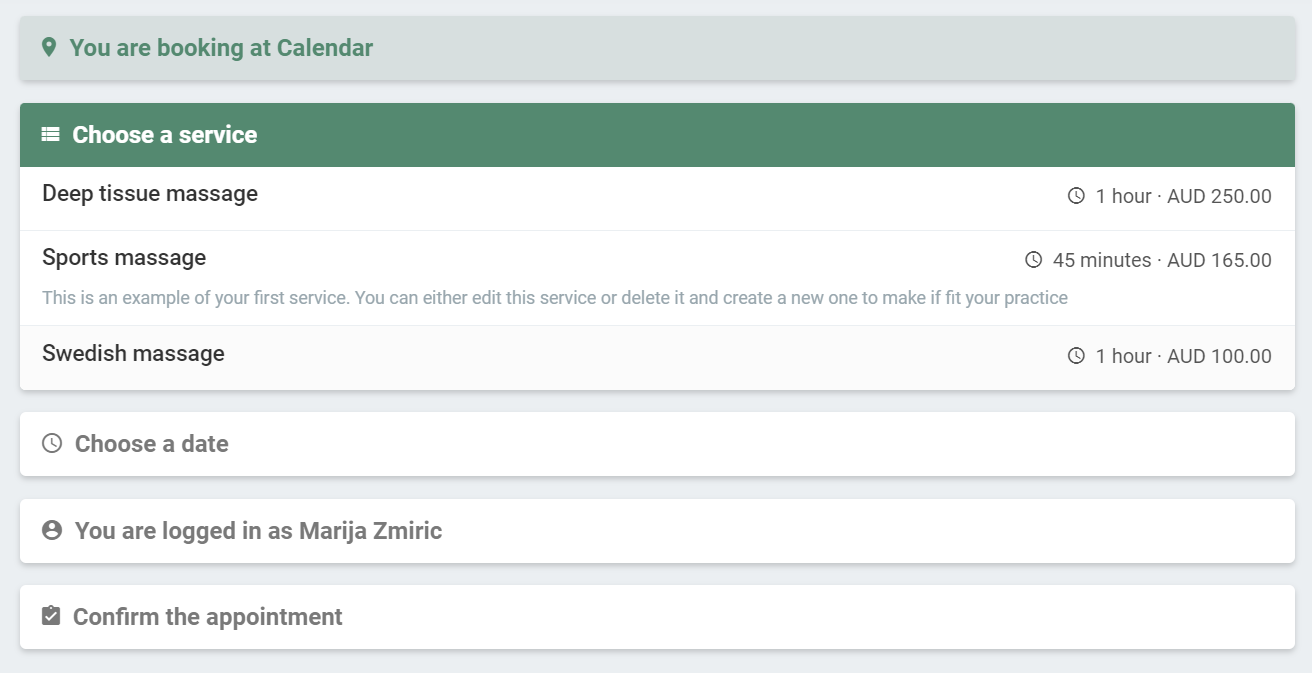 Let your clients choose for themselves
With the booking system, your potential clients have free access to see when you are available. They find an open slot in your calendar, book an appointment, and receive a reminder of their treatment at noon the day before their appointment. The instant the appointment has been scheduled it will appear in your calendar. You don't have to do anything yourself. You will also have a great overview of your appointment schedule at all times!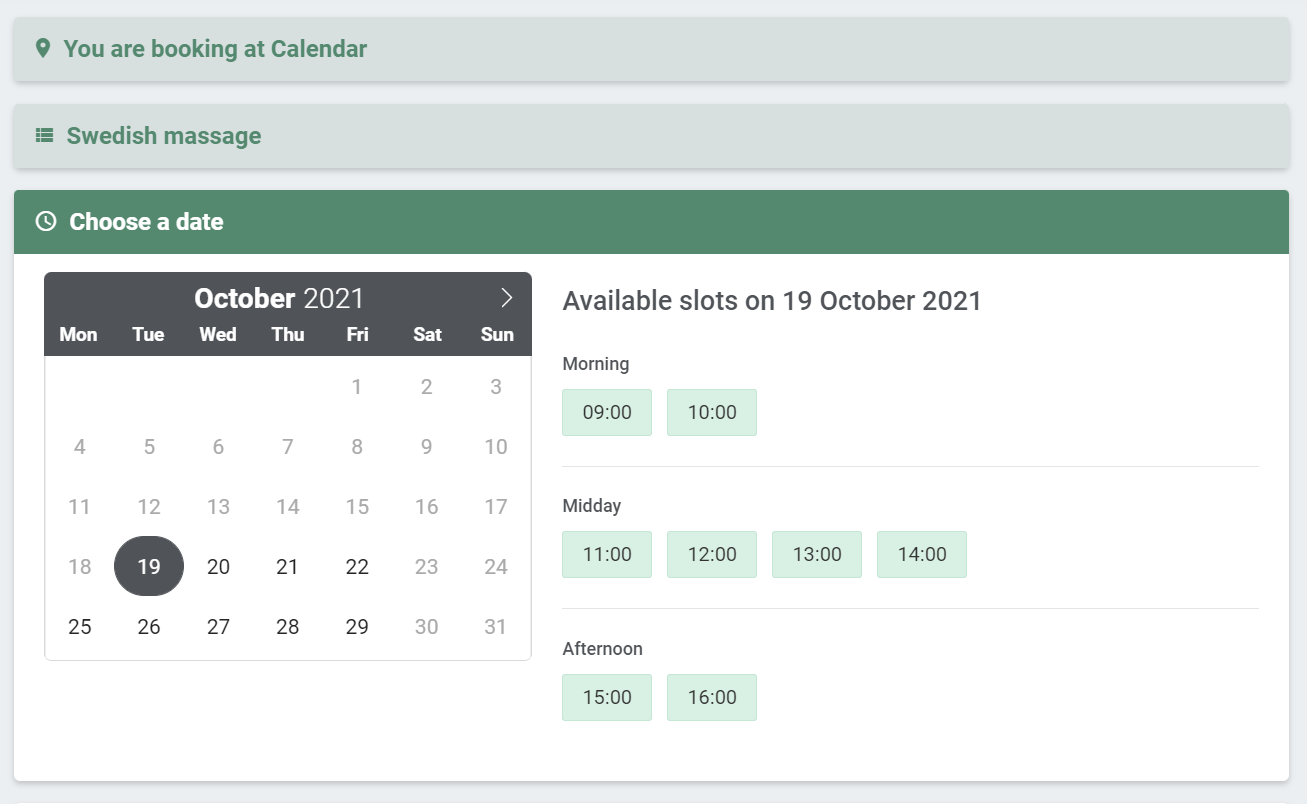 Opening hours
Set your own opening hours. Here, you'll set your hours for each day. If you wish to close on the weekend or a particular weekday, you can press the 'Edit Opening Hours' button.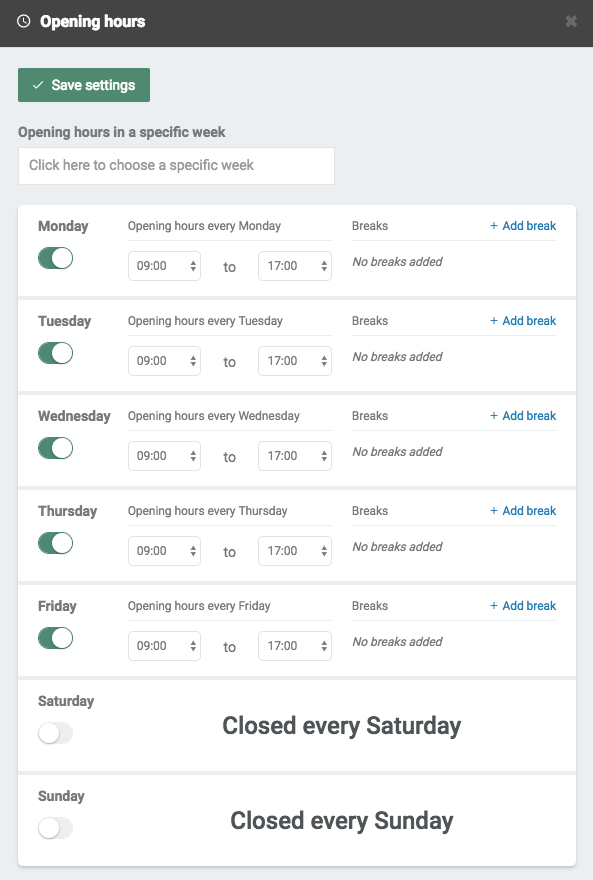 Create an Online Booking system today!
Register for an account with us today and try our free online booking system! If you have any questions or if you need help with how to create an online booking system free of charge, don't hesitate to contact us directly at [email protected] We look forward to hearing from you. If you already have an account and you are not sure about how some features work, visit our Help Centre for in-depth explanations!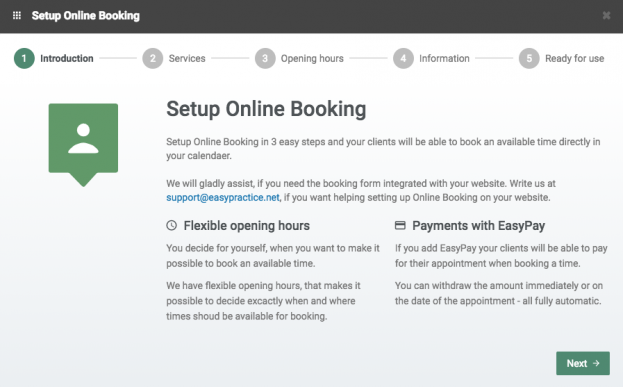 Information
Add information that you want to be shown on your booking form. You can add your profession and upload a picture of yourself. If you wish, you can even set a reminder every time you get a new booking.
Services
Set which services you offer and add your prices. You can add any and all of the services your clinic offers, and of course, the prices can be set accordingly.
Ready to make your workday easier?