Are you looking to attract more clients to your clinic? If you're wondering about all the ways to market your medical practice, this article is for you. We discuss 45 medical practice marketing strategies. We have divided them into 10 main parts to make them easily understood. 
Enjoy.
Part 1: Begin with current patients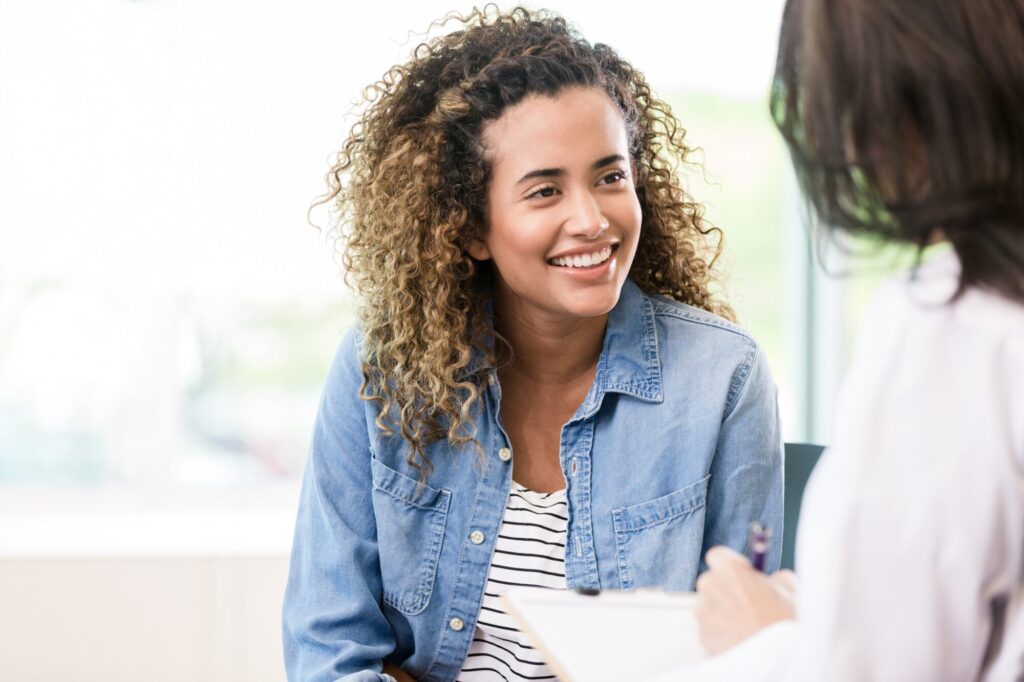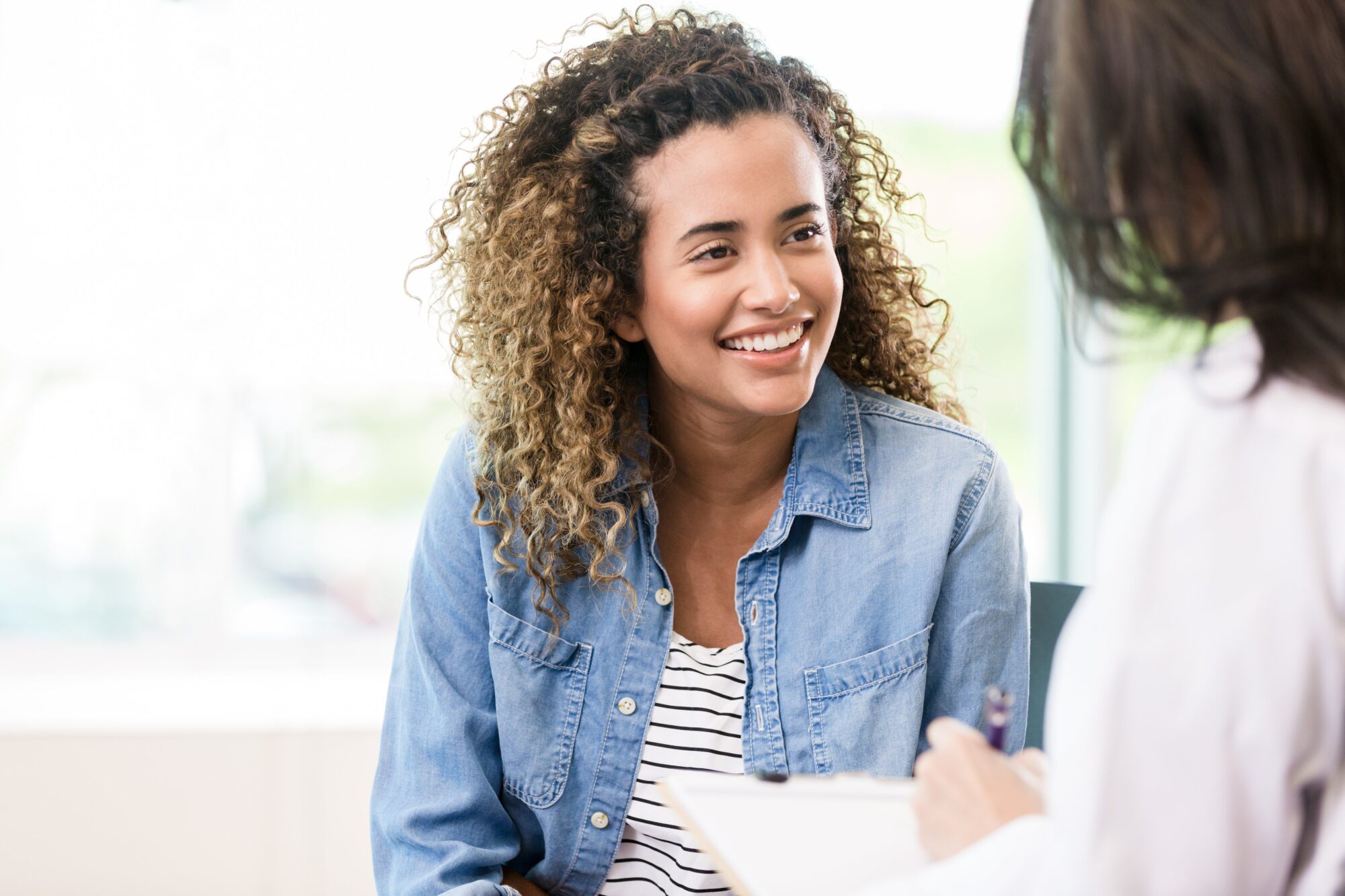 This part will focus on how to market your clinic through existing clients to drive word-of-mouth marketing to family and friends.
1. Focus on providing outstanding patient experiences
The best way to market your clinic is to provide the best service possible to your patients. Pay attention to their needs and never keep them waiting.
Esteban Kolsky found that 72% of customers share a positive experience with at least 6 people. Plus, when a friend or family member recommends a solution, there is a high chance of actually checking it out.
2. Encourage and reward referrals
Set up a referral program. Inform your patients that they can get more services for a lesser price if they recommend your clinic to others.
Especially for a new practice, referrals are an effective means of getting new clients. 82% of small businesses say that referrals and recommendations are their primary source of business.
According to a survey of 28000 people in 56 countries, 92% of customers trust referrals from people they trust.
3. Offer discounts and coupon codes
People love getting money off a purchase. You will attract more clients if you set up a discount, coupon code, or even a percentage off. Offering a bonus pack may increase sales by up to 73%.
To make discounts more effective, constrain them within time limits. A client is more likely to respond to a coupon that will last only a week than a forever valid coupon.
Also, encourage existing customers to share discounts and coupon code info with friends.
4. Create exclusive patient packages
Create exclusive deals like special offers, features, and discounts for just your clients. Exclusive deals persuade more people to become clients and increase the lifecycle of your current clients.
A study found that 82% of customers say that exclusive deals increase how often they purchase from a brand.
5. Collect and use customer feedback
You can't afford to run marketing campaigns in the dark without knowing what your current patients think. They are in the best position to tell you why they love your clinic and how to improve your services.
When you do get suggestions, use them. Implementing feedback from patients shows that your clinic is patient-centric.
Collect patient feedback via polls, surveys, and testimonials. Set a regular interval, perhaps every quarter, to review suggestions and improve. 
Part 2: Get into the online game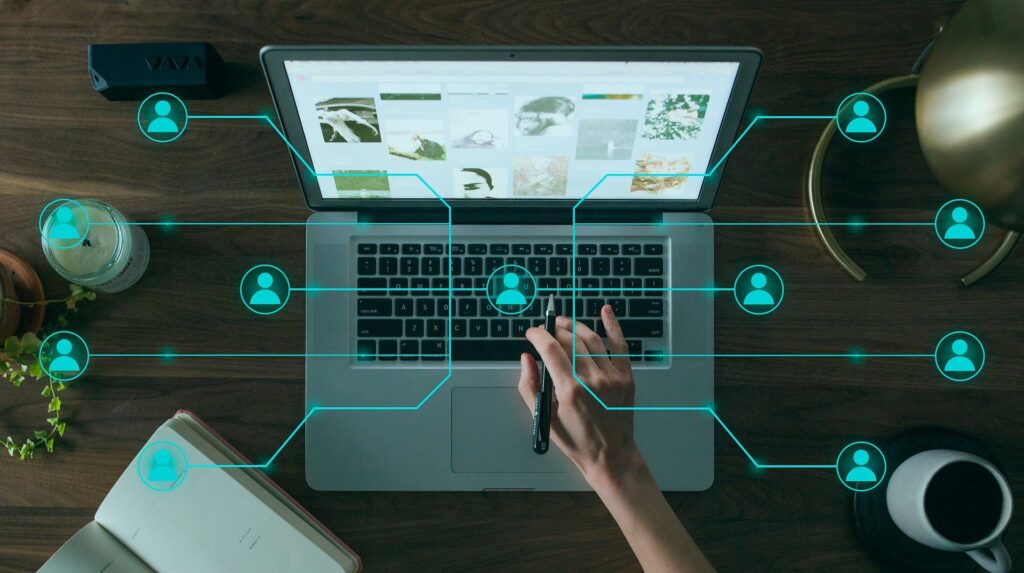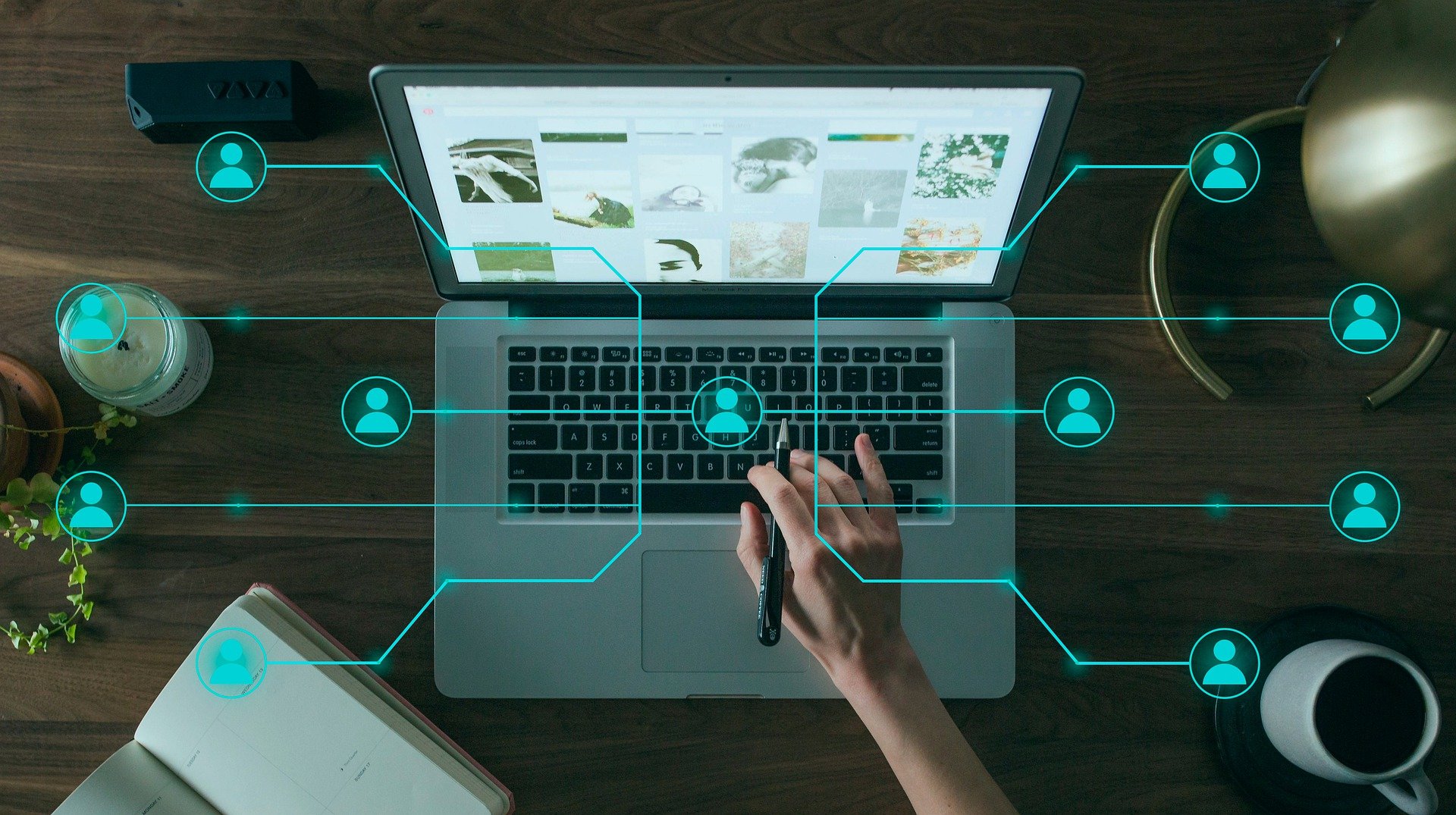 If you haven't already, dip your toes into the digital waters.
You have to meet your clients where they hang out and at their point of need to increase conversion rates. For most modern clinics, that place is online.
Here are the different ways to market your medical practice over the internet.
6. Launch a mobile-responsive website
The first step is to launch a website. The process is super easy—get a hosting provider and register a domain. WordPress is a fantastic CMS because you can easily organize and publish new content.
If you can't do it yourself, hire a WordPress site developer off job platforms like Fiverr and Upwork.
Ensure that your website is mobile-responsive because most people search the internet on their phones. Place a contact form in a prominent position. Also, ensure your site is ADA-compliant.
7. SEO is critical
The whole point of getting a website is to achieve online visibility. You want your clinic's website to be visible to the right audience.
The only way to make that happen is through SEO. SEO stands for Search Engine Optimization and is the process of getting your site to appear in top positions in search results.
The primary way to do this is to target the right keywords and build backlinks to your site.
8. Regularly publish engaging content on the website
You will not drive any actual results if you only publish content once in a while.
To generate quality traffic, identify your ideal client and create blogs specifically for them. Regularly publish content that solves real problems.
You can create a sales funnel and generate content for each stage. That way, visitors who come to your site begin the journey of hiring you.
9. Add social share buttons
Use social share buttons to encourage site visitors to share your content with their network. Under a blog post, you can add links to Twitter, Facebook, and Reddit. By clicking on the link, readers automatically share on their social platforms.
10. Use Google ads
Google ads allow you to market your practice in the short term while you play the long-term game with SEO.
The key is to create ads that target the right keywords that potential clients are searching on Google.
You will only pay Google when someone clicks through to your website. To get optimal results, optimize the landing page to match their search intent.
11. Add customer testimonials to your site
Another thing that will make your site stand out is a testimonial. Find patients with positive experiences at your clinic and get them to write testimonials. Adding them to your site increases credibility for visitors.
The best way is to get your patients to leave ratings on sites like Yelp, HealthGrades, and RateMDs, then pull those reviews to your site.
Part 3: Use social media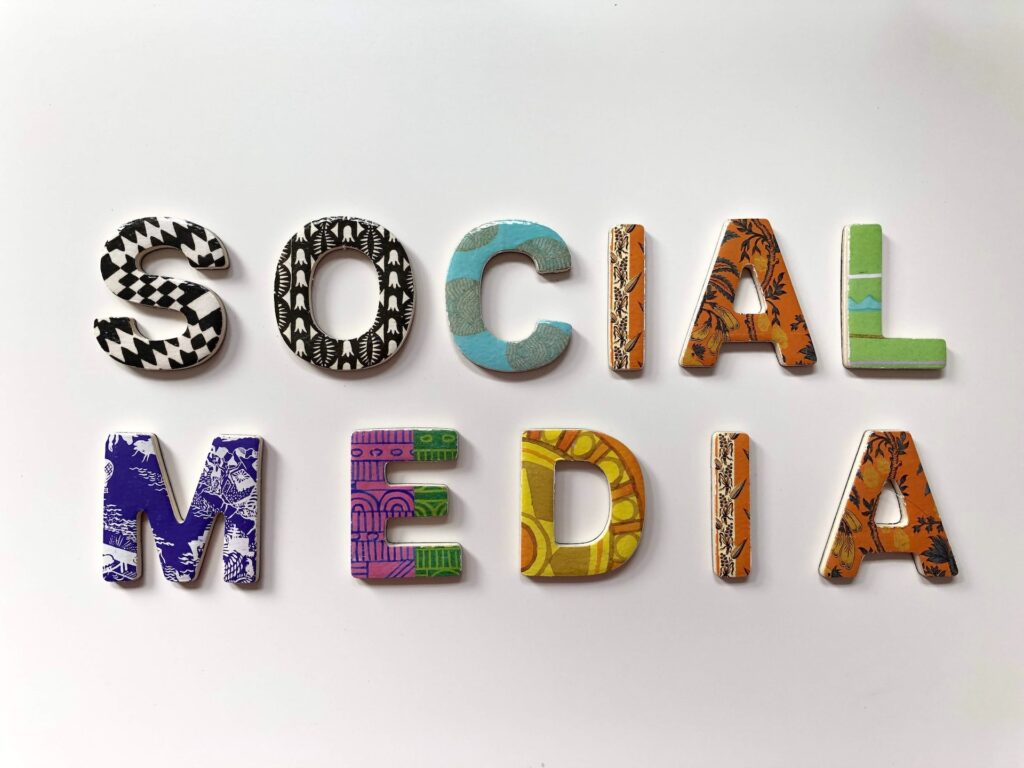 When you have a website ready, the next step is to spread brand awareness on social platforms. Here are some medical practice marketing tips for social media.
12. Create business accounts on several social platforms
Sign up for two or three social media.
The best three for clinic social marketing are Facebook, Instagram, and Youtube. They are the top 3 because they allow you to create content in different formats and track performance. They are also popular advertising channels. Other platforms to consider are Twitter, Pinterest, and Reddit.
Consider the demographic of your patients. Start with a few platforms.
13. Create a recognizable brand across all platforms
You have to make your clinic recognizable on all the platforms you're on. Use the same username and same color schemes.
You can use your domain name as the username. For instance, if your website is "betterhealth.life", use "betterhealth" as the username on all platforms and use the same color scheme on your website.
14. Engage with comments
When you frequently post to social media, you will get a lot of comments under your posts. Many of those comments will ask questions about health and comment on experiences at your clinic.
Reply to as many comments as possible. It shows that your clinic cares and is interested in providing help. Express gratitude towards positive remarks and respond to negative comments.
15. Use social ads
It takes time to gain significant traction on social media—enough to generate leads via those platforms. Social ads are a way to attract new clients in the short term and quickly grow your social media following.
When releasing an ad, target a keyword and a demographic that fits your audience. Make sure to set the correct Facebook attribution variables so that you know which ads are performing the best.
16. Incentivize social sharing; tap into affiliate marketing and influencer marketing
Another way to speed up results from social media is to encourage your users to talk about you. You can offer discounts to clients who rate your clinic online. However, this method may force them to be biased.
Another way is to work with affiliate marketers and influencers. Ask them to feature your clinic in reviews. This way, you effectively increase brand awareness and attract more clients.
Part 4: It's okay to ask for help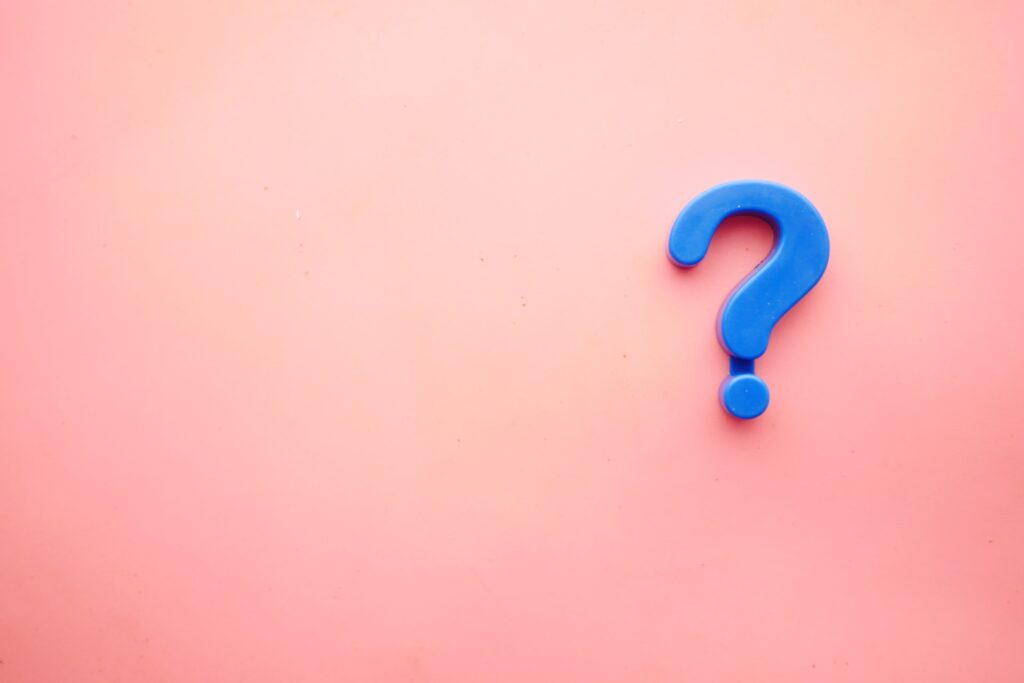 So far, we've listed 16 ways to market your clinic. But, most practitioners will find it challenging to fit marketing a medical practice into their busy schedules. Let's talk about the different ways to make marketing your clinic easy.
17. Use social media posting tools
Social media posting tools are for scheduling posts ahead of time. For instance, you can schedule a post to go out on a Tuesday at noon. And you won't need to be on your device.
So, if you find it difficult to create time for social media, pick out a day for scheduling social media posts.
Some posting tools are Buffer, HootSuite, and AgoraPulse.
18. Use SEO research tools
SEO tools are used for keyword research and analyzing the traffic that comes to your site and your competitors' sites.
Popular SEO tools include Semrush, Ahrefs, and Moz. They all have free versions.
19. Feel free to work with an agency
Maybe you find marketing your practice to be complex and confusing. Instead of doing it yourself and wasting time and money, hire an SEO specialist or an agency.
You can find them with a simple Google search or via job platforms like Upwork. You can outsource the whole SEO and social media parts of marketing your clinic.
20. Create an editorial calendar
Remember I said to release content that moves readers to convert into clients regularly? Well, you may not have the right content ideas all the time.
An editorial calendar is like a schedule containing topics to create content around. Creating an editorial calendar makes it easy to follow a plan, so you don't have to brainstorm daily about what to publish.
One tip: create an editorial calendar for a quarter, analyze the results, and then create a better calendar. Rinse and repeat.
21. Use content creation tools for images and videos
To optimize engagement, publish content in various formats. You should include pictures, videos, infographics, and charts in your articles.
The problem is these forms of content take a longer time to create. Use tools like Canva for image and video editing, and resources like Pexels for free stock images, to speed up the process.
Part 5: Tap into local marketing strategies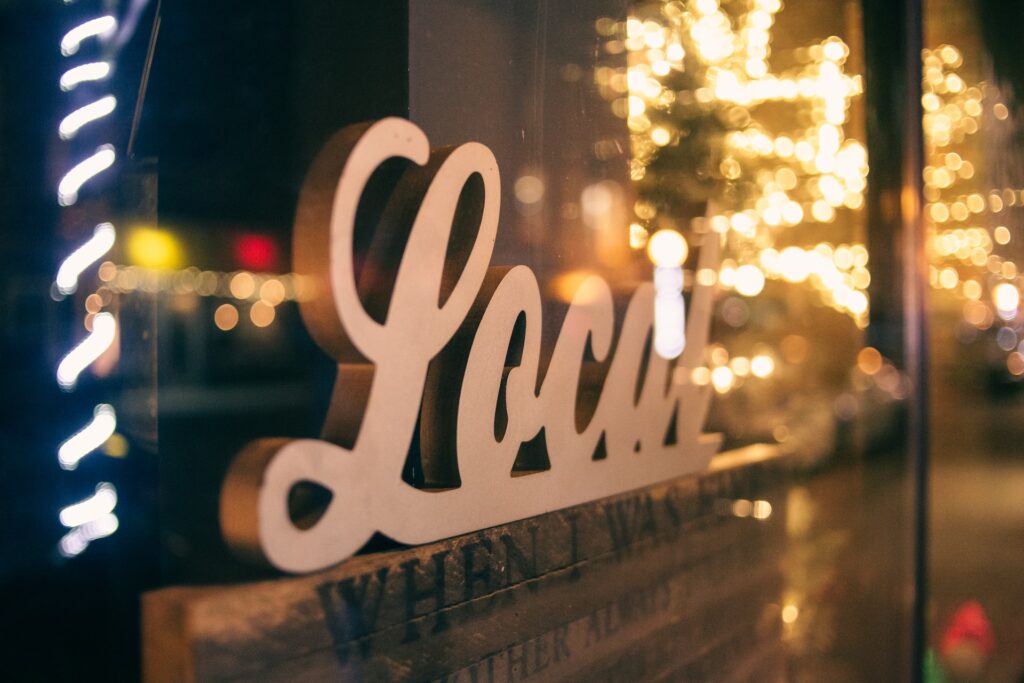 Local marketing strategies allow you to connect with your community and drive brand awareness in your clinic's locale. Here are some ways to market your clinic within your zip code.
22. Do an open house and invite locals
Organize an open house and invite people to take a look around your clinic. People visit your clinic on open house day to check out your services. You can throw in a few free services as incentives. You get the opportunity to market directly to people who show up.
23. Do some local SEO
When doing SEO for blogs, consider focusing on keywords used in your area. So when people in the locality search for health topics online, your clinic's website gets ranked at the top.
Local SEO is much easier than SEO for global keywords because the competition is less.
24. Offer bonus in-person services to establish brand reputation
Offer bonus free services for first-time patients to drive brand awareness. When new patients show up, provide them with patient-centric care, so they are more likely to return for paid services and recommend your clinic to friends and family.
25. Speak at local events to increase brand awareness
Apply to speak at events in your community. Solve particular health problems for your listeners. During your speech, provide some insider health info and invite listeners to visit your clinic. Consider setting up local health events by yourself.
26. Create a Doximity profile
Doximity is like Linkedin for local doctors. Use Doximity to connect with clinical practitioners in your area. They'll learn about your clinic and may refer patients to you.
Part 6: Show up in online spaces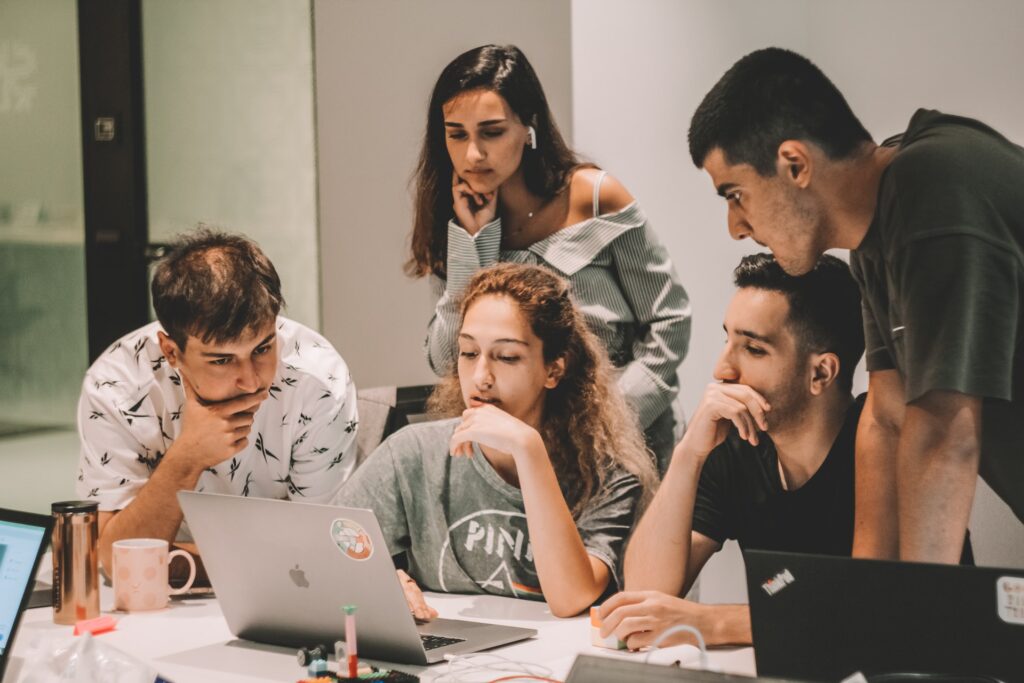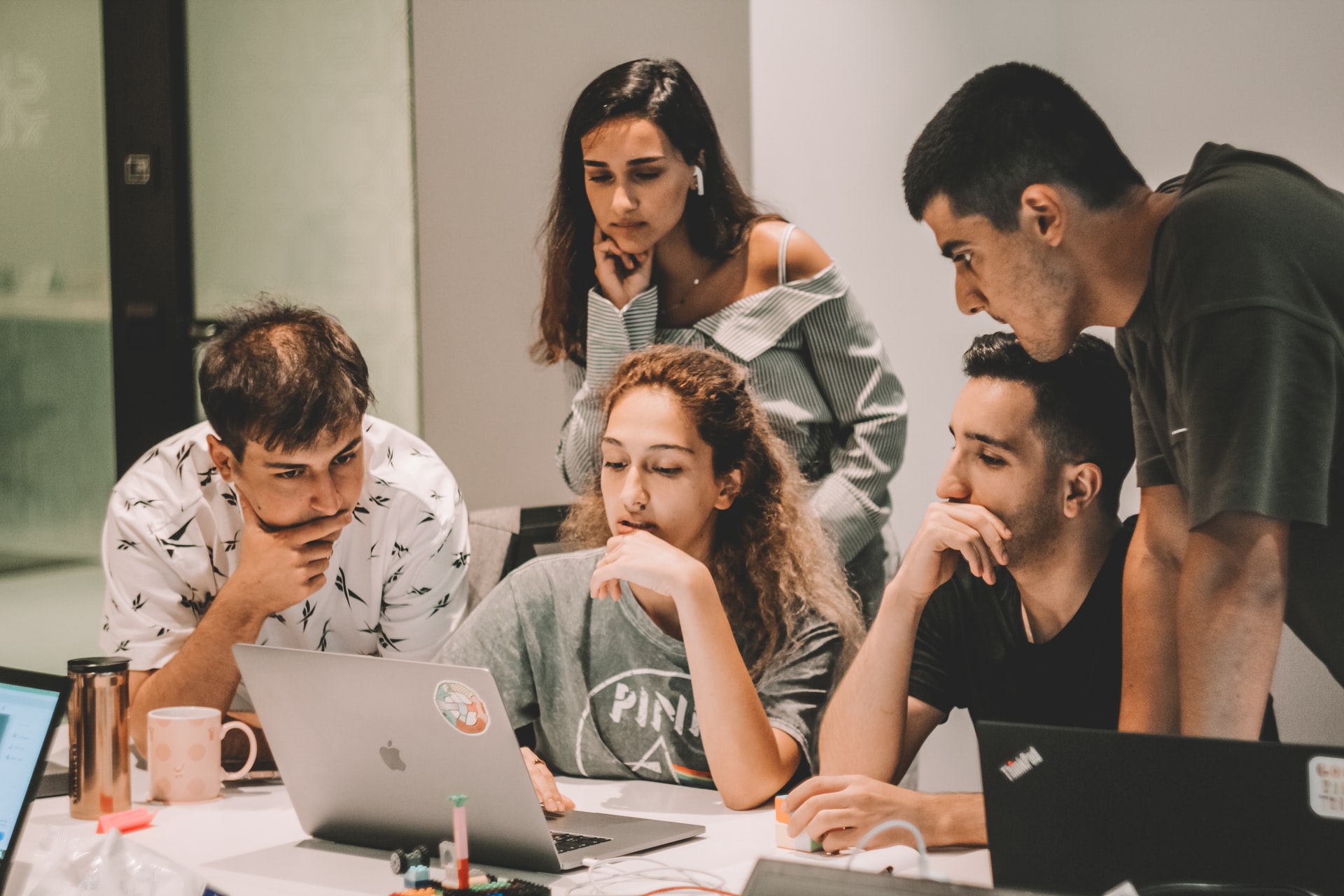 Effectively market your clinic by showing up in other brands' online spaces. Here are the ways to do so:
27. Get patients to review your services online
When patients express positive sentiments about your clinical services, get them to place an online review.
Encourage them to review your services on Google, Yelp, HealthGrades, RateMDs, and Vitals. Most people look for service reviews before choosing a provider.
28. Guest post
Guest posting is when you publish a blog post on a website related to yours. A guest blog allows you to solve problems, show your expertise, and make people consider checking out your website. Guest posting is also a strategy to build backlinks to a site and increase online rankings.
29. Speak on podcasts
Find podcasts on health topics and pitch them to have you on. The key to generating leads via podcasting is to be open, share as much knowledge as possible, and let listeners know there's more where that came from.
You can start your podcast, but it would only work when you've built up a significant following.
30. Create a professional online profile
Building an online medical profile, for instance, on ZocDoc, increases credibility for people who may be looking for specialist medical practitioners to contact. Zocdoc filters practitioners by specialty, locale, and payment methods.
31. Use HARO
HARO stands for Help A Reporter Out. It is a website where experts and journalists connect. Writers ask for expert opinions on topics, pick the responses to quote, and link back to the experts' websites.
Connecting with journalists on HARO will give you opportunities to feature on high-profile sites like Forbes. Plus, using HARO is a technique for building backlinks to your site.
32. Write press releases
Use press releases to release new info about your clinic, what new services you offer, and updates coming to your clinic. You can publish press releases on your site or PR sites like PR Newswire.
Part 7: Implement self-service options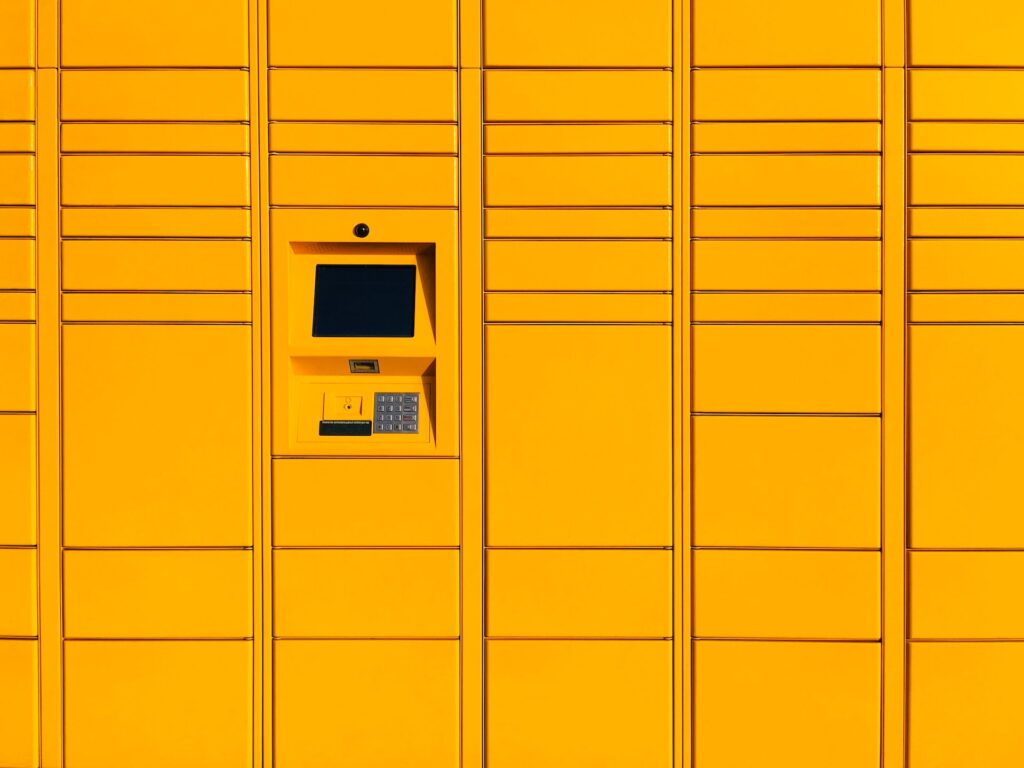 Nowadays, customers want to solve problems without speaking with a staff or service rep. Self-service options will make you stand out from tons of competitors. Here are self-service options to implement:
33. Enable online appointment scheduling options
Online appointment scheduling solves real problems of convenience because:
Your clinic becomes available 24/7 for fixing appointments.
Patients will easily book meetings at times that match your schedule.
Your staff won't have to waste time on the phone trying to set appointments.
Patients can easily send you relevant records.
Booking systems send meeting reminders to patients. And you can include surveys for when meetings are over.
34. Set up a patient portal
A patient portal allows patients to log into their accounts and perform simple operations like booking an appointment, updating their records, or making a payment.
Patient portals differentiate you from competitors and encourage more clients to sign up for that exclusive service.
35. Create an EHR system
Consider setting up an EHR software for your clinic so that patients can log in to view and update their health records. An EHR will allow a patient to access their records at any time. Ensure your EHR is secure and protects the privacy of your patients.
36. Set up an industry-specific blog
NBC found that more people are looking for health solutions online. Consider launching a blog like Healthline that focuses on your services and DIY solutions people can implement. A health blog will drive qualified traffic to your site and increase conversion rates.
Part 8: Dip your toes into traditional marketing strategies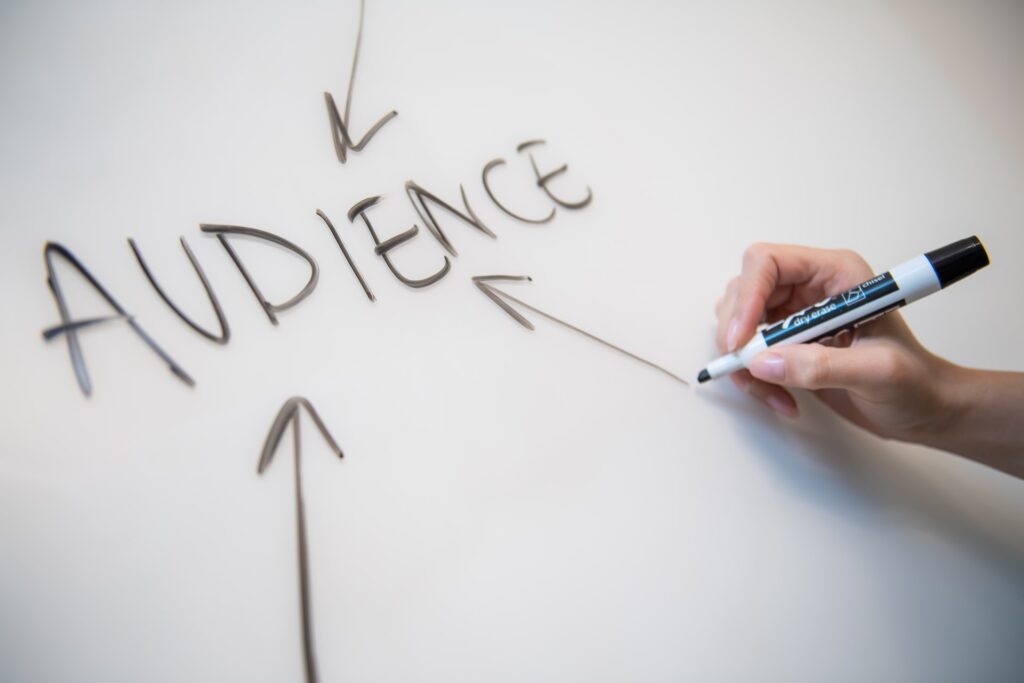 Traditional techniques can attract clients to your clinic, depending on the patient demographic.
37. Invest in billboard marketing
Billboard marketing is effective when you pick the right location and season. Aim to hire billboards in high-traffic areas where many people drive by. Billboards can be great for promoting events.
38. Pay for radio ads
Radio ads work if you market on the right shows during the right times of the day. Some tips:
State a clear value proposition
Add urgency to an offer
Clearly state how to contact you
Spell out website addresses and phone numbers
39. Share pamphlets at events
Sharing pamphlets and brochures at events allows you to speak directly with the people you're marketing to and connect with them personally. You can get their phone numbers to remain in touch.
40. Use direct mail ads and newsletters
Direct mail ads still work when you target the right people. The best way to do direct mailing is with your current patients. Send event ads, notifications, and even happy birthday messages via the mail to increase client lifecycle and word-of-mouth marketing.
Part 9: Start Email Marketing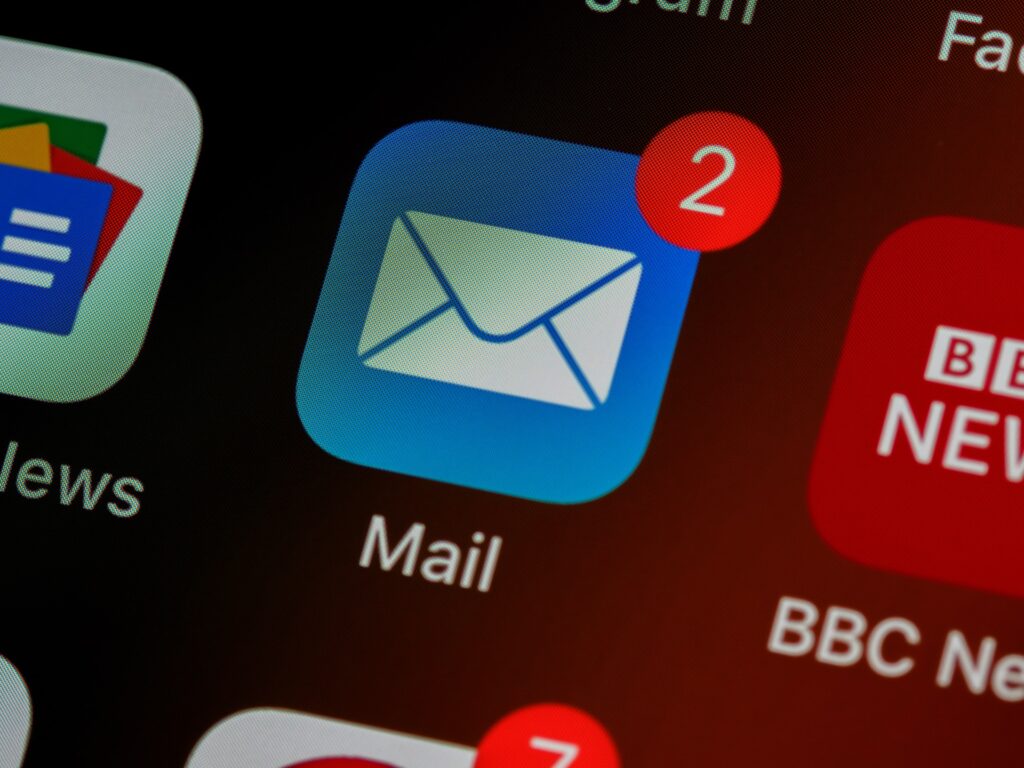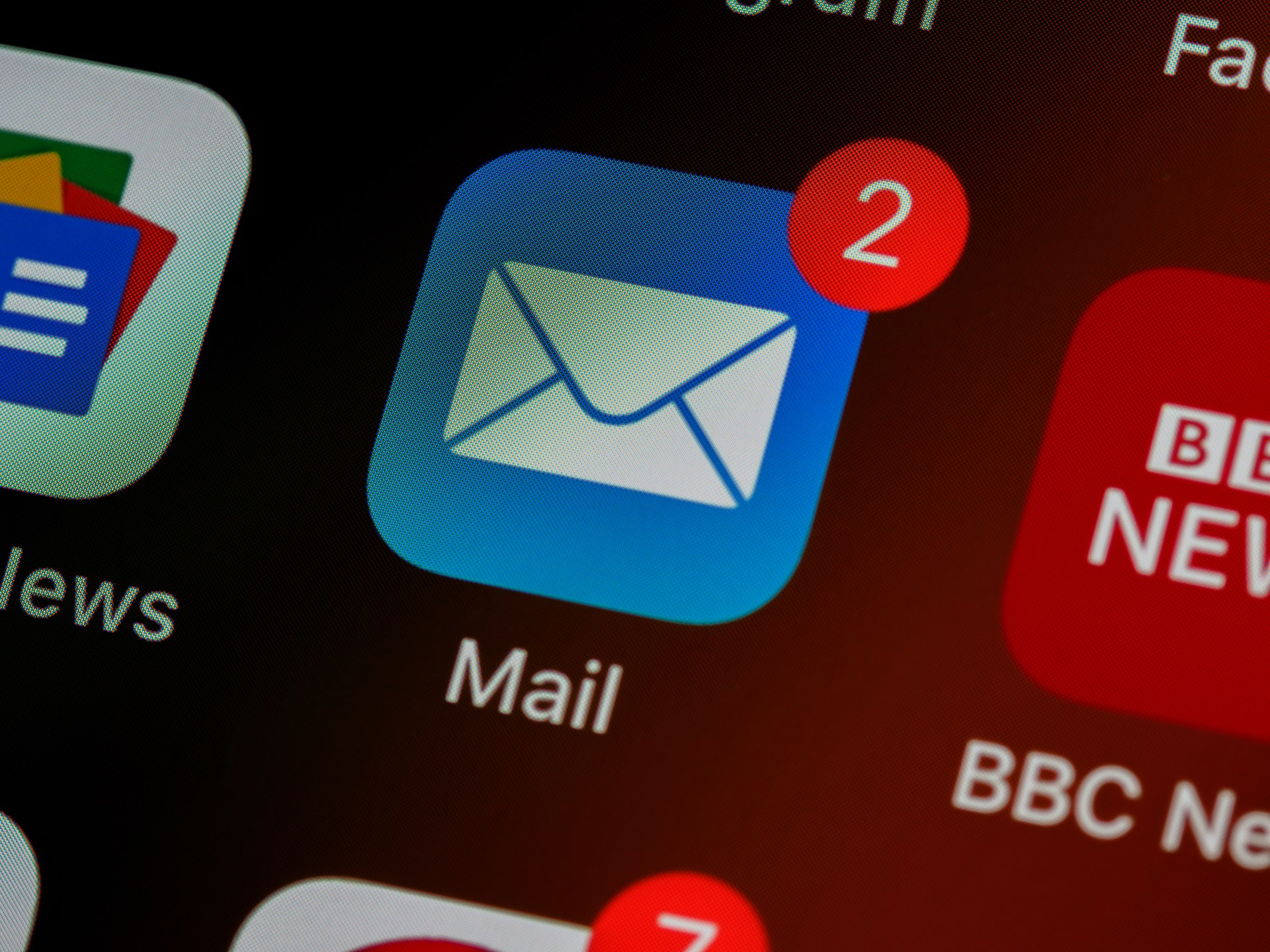 Email marketing is so special it warrants an entire section in this article. Think about this: for every $1 you spend on email marketing, you get $44 back. Here are proven ways to market your medical practice to your email list.
41. Create a lead magnet
A lead magnet is a resource visitors can only access after submitting an email. It can be an ebook, guide, or discount code.
You have to inform people that they'll receive emails from you when they submit their addresses. To confirm addresses, send the resource to be downloaded via email.
42. Regularly send emails to your list
Keep up with your list, even if you don't have anything interesting to say. Weekly emails are perfect. Always include a call to action in your emails, perhaps a link to a new article, a discount code, or a link to book an appointment.
43. Implement email newsletters
Email newsletters are special monthly emails. They can include news events, updates to clinical services, and new DIYs. Make newsletters enjoyable so that people look forward to receiving them.
Part 10: Market your practice within your network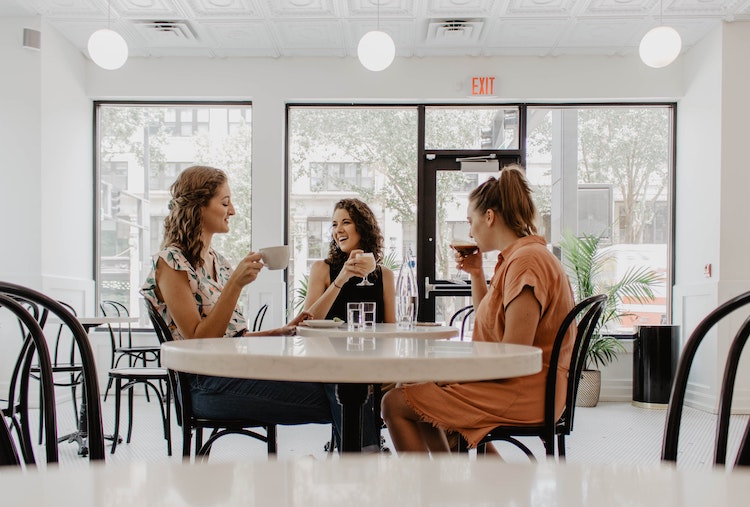 By connecting with other medical colleagues, you can market your clinic and the services you provide to them.
44. Be part of a network that refers patients within
Make friends and build a network with other clinical specialists. You can find them on LinkedIn, at events, or on Doximity. Your network can refer patients to each other.
45. Publish papers in your industry
Publishing peer-reviewed medical academic papers open to peer review allows you to show your expertise and get other professionals interested in you. You will drive word-of-mouth marketing within medical networks.
Wrapping Up
Marketing a medical practice to attract new leads is a lot. Don't try to do it all at once. Implement a few strategies properly, then add other techniques. Wishing you all the best.
---
Please do not hesitate to email us at [email protected] if you have any questions or require assistance with anything. We anticipate hearing from you.
Visit our Help Centre for thorough explanations if you already have an account here, and check out our other Blog posts for intriguing tips and articles if you're not sure how some things function.