Do you want to give your clients access to all information related to them, gathered in a single place? A smoother and more efficient booking process? A safe way to handle confidential information and communication with your clients? Then Client Login is the answer! With this core function, your clients can log in to their personal client profile in your Online Booking. Here they can, among other things, see upcoming appointments, book a new appointment with you, sign up for events, use clip cards, view and pay for invoices, exchange secure messages with you, and much more!
All information in one place; agreements, invoices, clip cards, encrypted messages, and more!
Secure login process and safe way to handle your clients' information confidentially
Specify whether logging in should be a requirement for booking an appointment and whether new clients can register themselves
Would you like to learn more about 'Client Login'? Then you can read more about this function in our help center!
This is how Client Login works
If Client Login is activated, your clients will be able to register or log in to their already existing user in your Online Booking. The login process requires clients to identify themselves with a code sent to their personal email or phone number. On their personal profile, clients will have access to all information related to them. It includes, among other things, previous and upcoming agreements, events, online courses, invoices, and clip cards. In addition, your clients can easily book a new appointment with you or sign up for an upcoming event. With Client Login, they also do not have to fill in personal information every time they make a new booking. The function can be activated and customized as desired under 'Settings' –> 'Online Booking' –> 'Client Login'. With the 'Events' app there will also be a few more options for Client Login under the Events settings.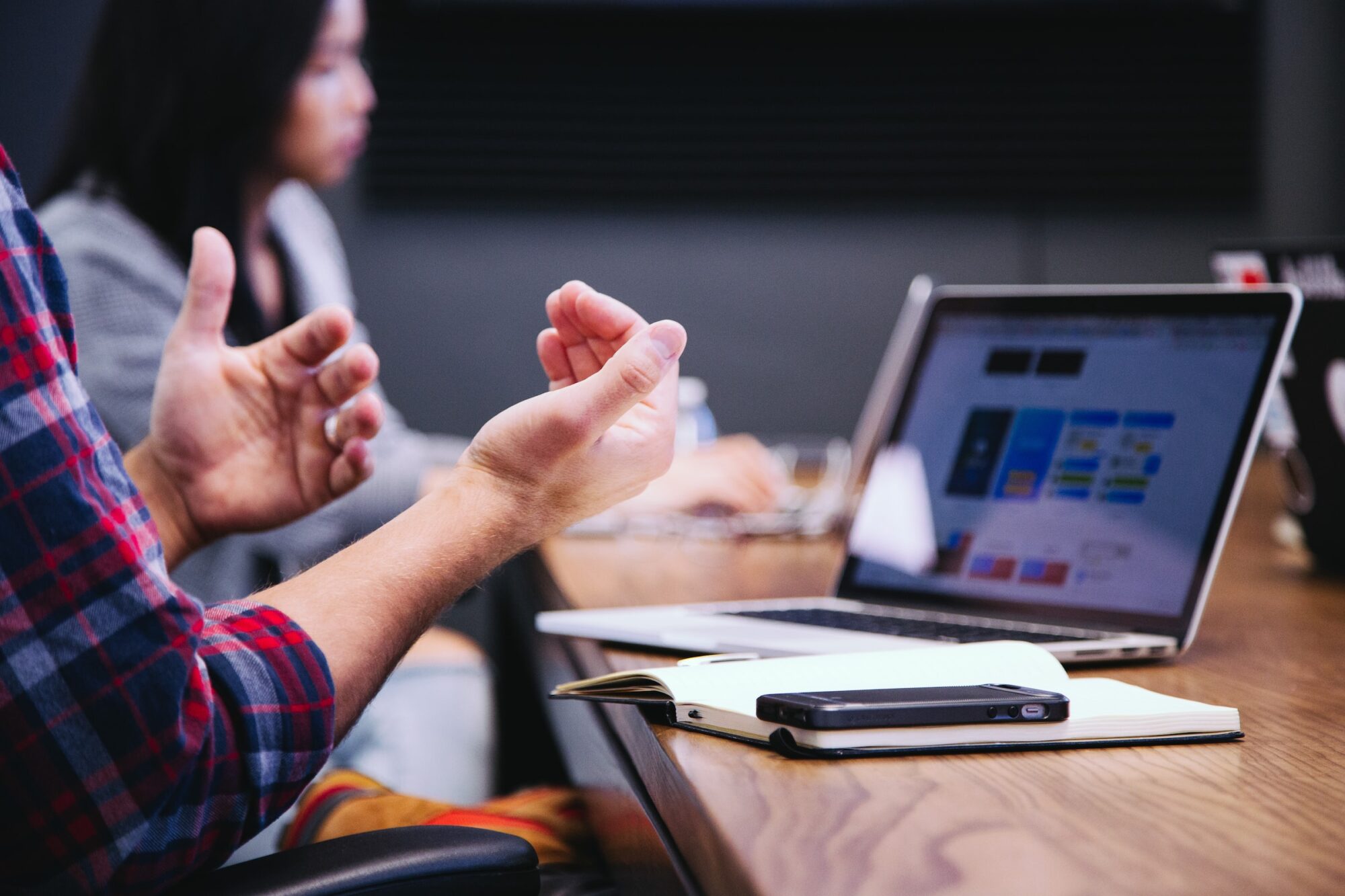 Send encrypted messages
Do you need to send your clients a secure message? For example, an extract from the journal, a message containing private information, or a separate document. Or perhaps your clients have some questions and want to contact you? With the 'Secure messages' app, you can use the messaging function in the client profile and send each other encrypted messages and files. To send your clients secure messages, go to the client overview under 'Clients' in the top menu and tap on the relevant client. You will then find the message function in the client's personal profile. Your clients can subsequently read and reply to your messages by logging in to the client page in your Online Booking. With a secure login process and encrypted and GDPR-compliant messages, client login is a safe way to handle confidential information and communication with your clients.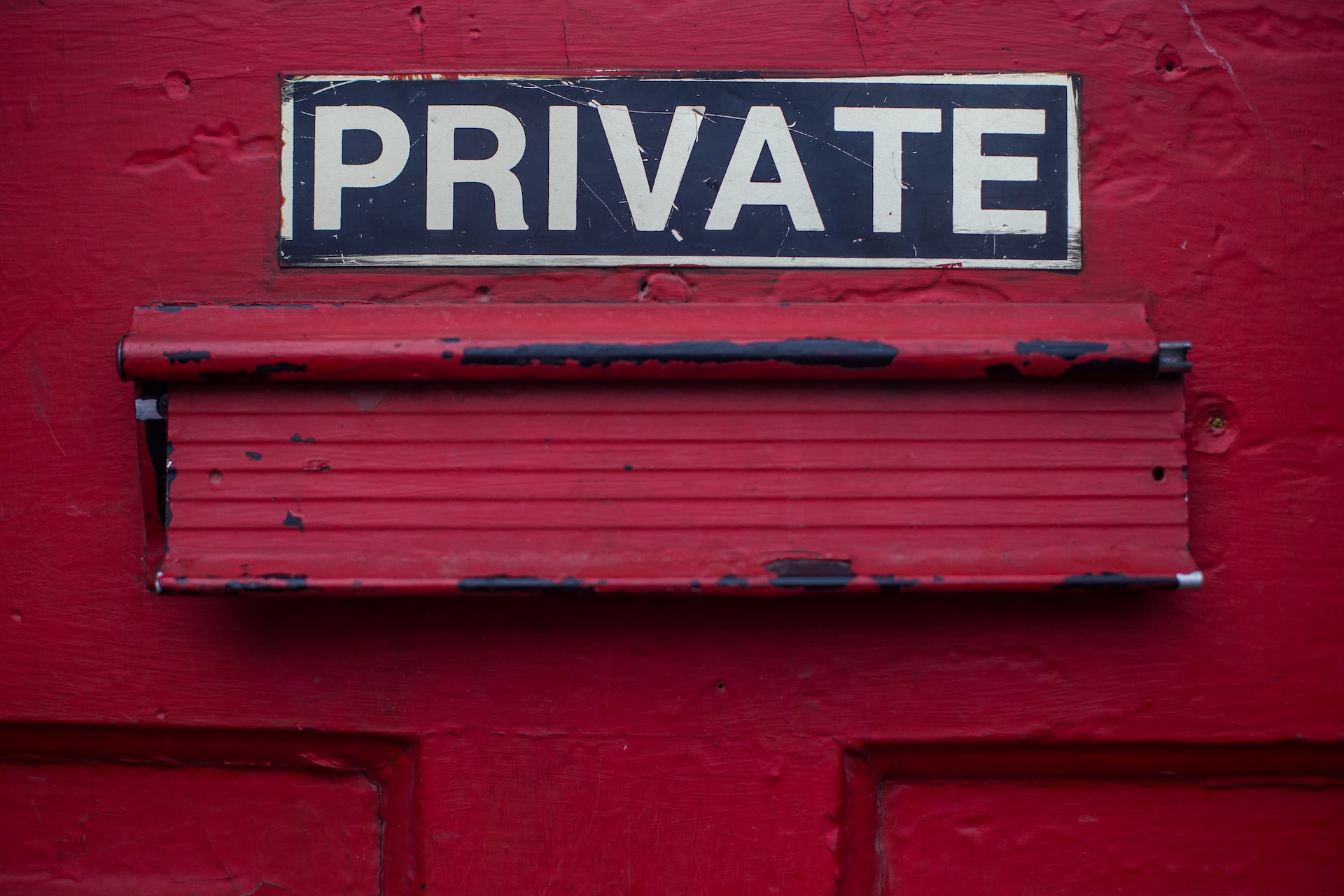 Login via Facebook
There is also an option to let your clients log in to their personal profiles through Facebook. The app can be easily activated in the EasyPractices Apps menu and allows clients to log in with just one click via their Facebook account. That way, they avoid having to be sent a unique password code every time they want to log in to their user to book a new appointment. It can both save time and help make the booking process even more flexible for your clients! Please note that EasyPractice will only receive information about clients' email addresses and possibly profile pictures. Facebook, on the other hand, will not receive any information about the clients from Easypractice. It's quick, safe, and easy – and we can guarantee 100% security for you and your clients!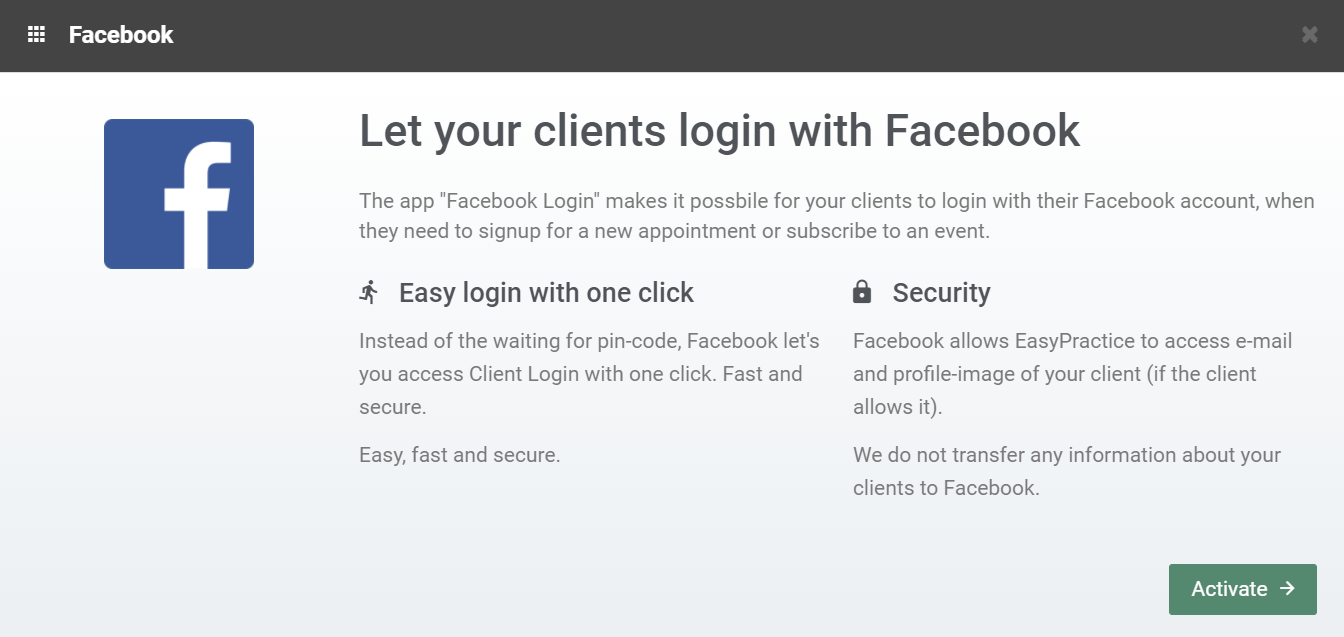 Try out Client Login today!
Register for an account with us today and try out our Client Login app yourself! If you have any questions or if you need help with anything, don't hesitate to contact us directly at [email protected]. We look forward to hearing from you. If you already have an account and you are not sure about how some features work, visit our Help Centre for in-depth explanations!
Ready to make your workday easier?
Back to top