Manual billing can take time when you want to make sure everything in the document is exact and correct. This is where our automatic billing function comes in. At EasyPractice, we have created a booking system that ensures invoices are sent automatically by e-mail with all the necessary information. The automatic billing function will save you time and make sure that they are always correctly sent on time. 
Fill in the name and price of the session on the invoice
Your client receives an e-mail with the invoice and has easy access to payment
Invoice and e-mail configured by you to match your clinic
Avoid tedious paperwork
There are many advantages to taking your bookings to an online system. Many things can be automated and simplify your day-to-day tasks. With automatic online billing, you ensure that everything runs smoothly, and that your tasks take less time. This way, you have more time to focus on the important aspects of your work. Using an appointment tool like this means that all your important information and documents will be stored at the same place, there is no chance of losing it. All data is easily searchable as well as easily accessible. We have gone through great lengths to ensure the safety of your data and making sure it cannot be accessed by unauthorised individuals.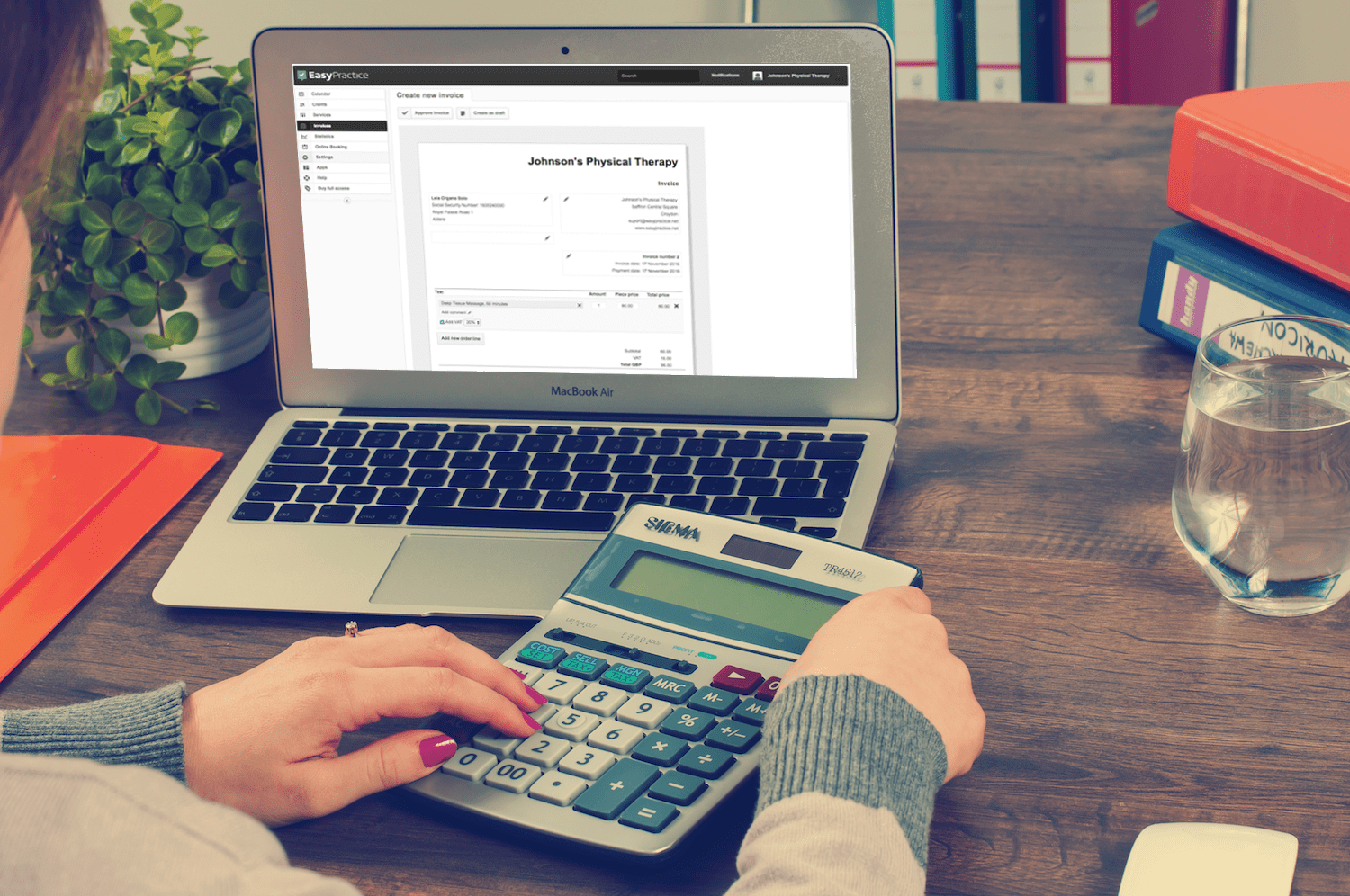 Hassle-free automatic process
When you have decided on your client's method of payment, our booking system makes an invoice from the template you choose and sends it automatically to your client. The messages between you and your clients are encrypted and secure. You can send them invoices without any worries. All of the invoices are gathered in your invoice panel in the EasyPractice system. This provides a great overview of your appointments and earnings. Each invoice is marked as paid or unpaid based on their status. Invoices from a certain period can be gathered and viewed in your statistical analysis. There you can see your income for that period and compare it to other periods.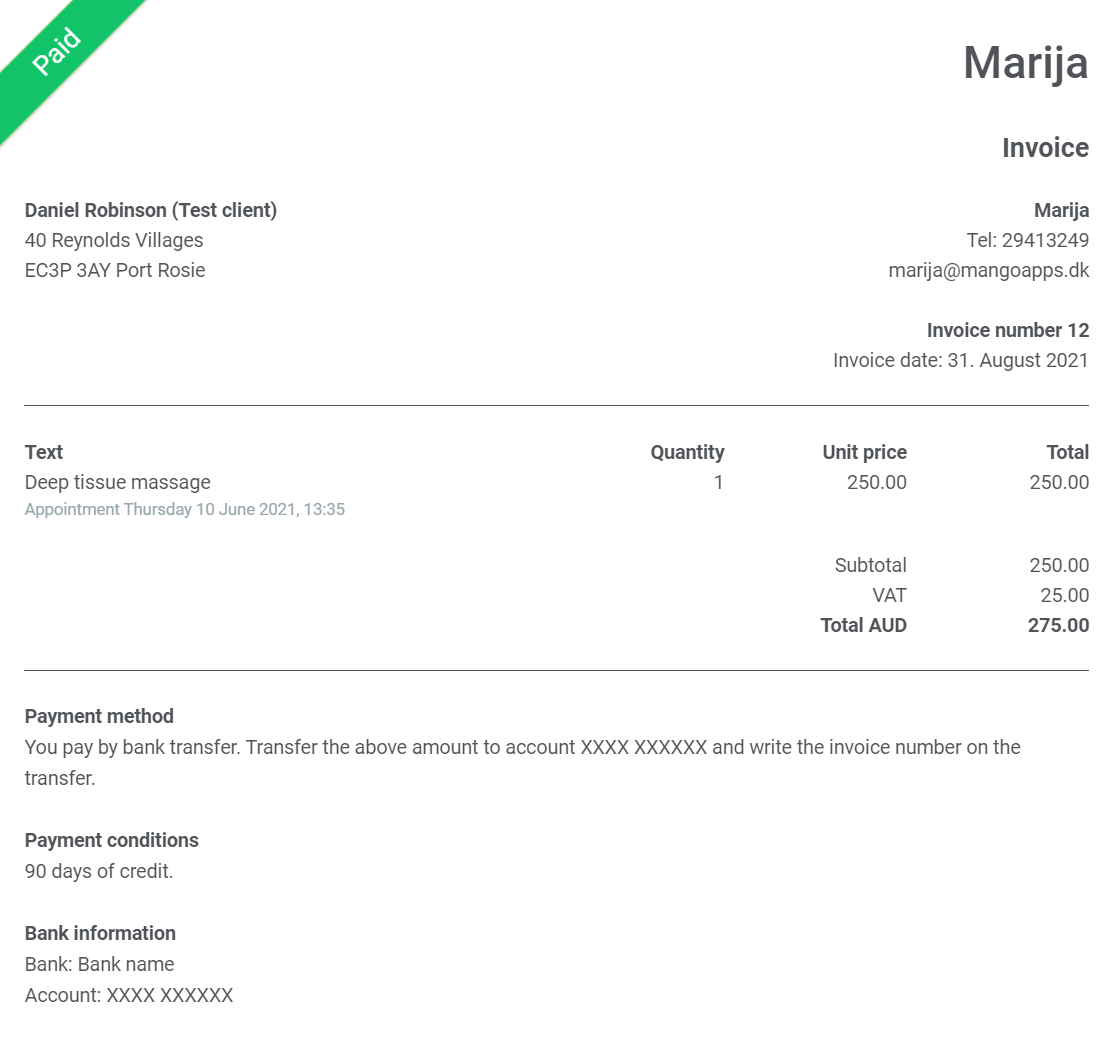 Edit manually
For some treatments and clients, there are special circumstances. If payment is affected, you have an opportunity to edit the automatically generated invoice so you are always sure that everything is absolutely correct. You can also update your billing and credit card information if anything changes. This is generally easy to do, as the system is intuitive and simple to use.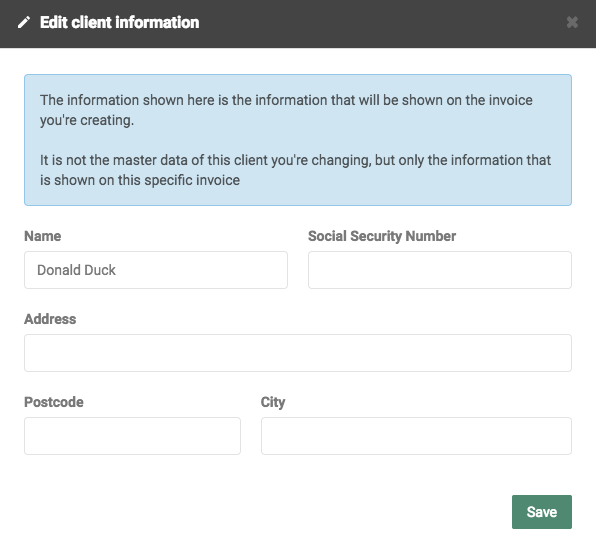 Gather all payments
If your client has had multiple treatments, you can send all billings in just one invoice. You can add as many orders as you want and the system will calculate the total cost for you. If you keep everything together, it will all be a little simpler for you and your client.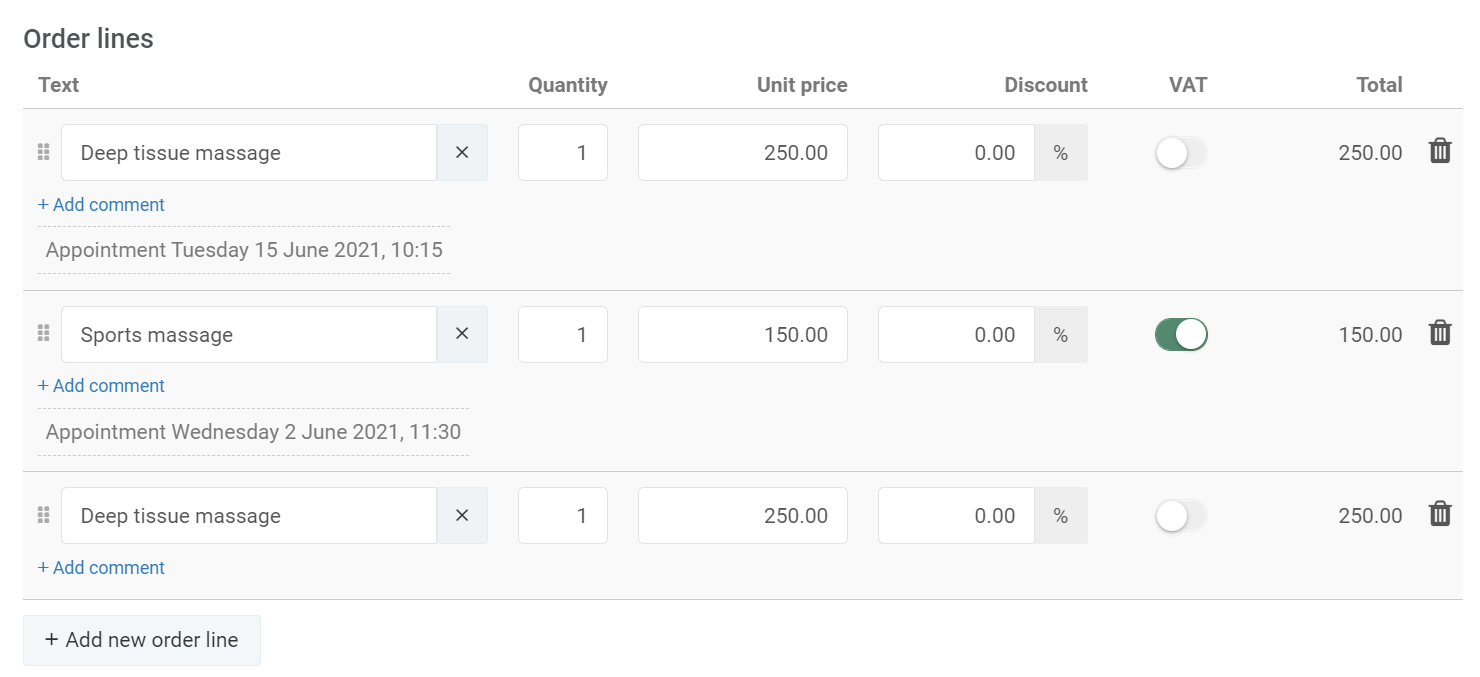 Try out our payment solution
To simplify payment for you and your clients we have developed an online payment solution. This solution is called EasyPay. It will simplify your transactions with your clients. Just a few clicks are all that's needed for your clients to pay when they are booking appointments online with you. There are two possibilities to choose from – you can either reserve the amount on your clients' card until the treatment has been done, or you can give them a chance to pay directly from the invoice that will be sent to them after the appointment. You can use EasyPay for services, events and online courses, and you always pay the same price: 2.9% + £0.22 per transaction.
Are you interested in trying out our free online booking system!
Register for an account with us today and try our free online booking system! If you have any questions or if you need help with anything, don't hesitate to contact us directly at [email protected]. We look forward to hearing from you. If you already have an account and you are not sure about how some features work, visit our Help Centre for in-depth explanations!
Ready to make your workday easier?
Back to top