EasyPractice offers a number of functions that make the everyday work of therapists easier to handle, including the function for "Opening hours". If you offer several services, have employees, or run several clinics, this is an essential function to be aware of. What do you do if you have two clinics and can not be in both at the same time? By using the function "Opening hours", you can set the opening hours for each calendar, and adjust when it is possible for your clients to book an appointment with you. This way you can schedule Online Booking only for a time that you are available.
With the "Opening hours" function, you can:
Customise opening hours for specific calendars and specific weeks
Add closed days and breaks as you prefer
We have helped more than 1 million clients book an appointment online
Use opening hours in multiple ways
It may be that you as a therapist offer different services on different premises. Then you can easily add the individual services to each specific location (calendar). For example, if you spend the first two days a week at one clinic and the remaining three days at another, or maybe you want to stay open on a Saturday of a particular week. Then you can adjust the opening hours for each calendar so that clients do not book an appointment in the wrong place at the wrong time.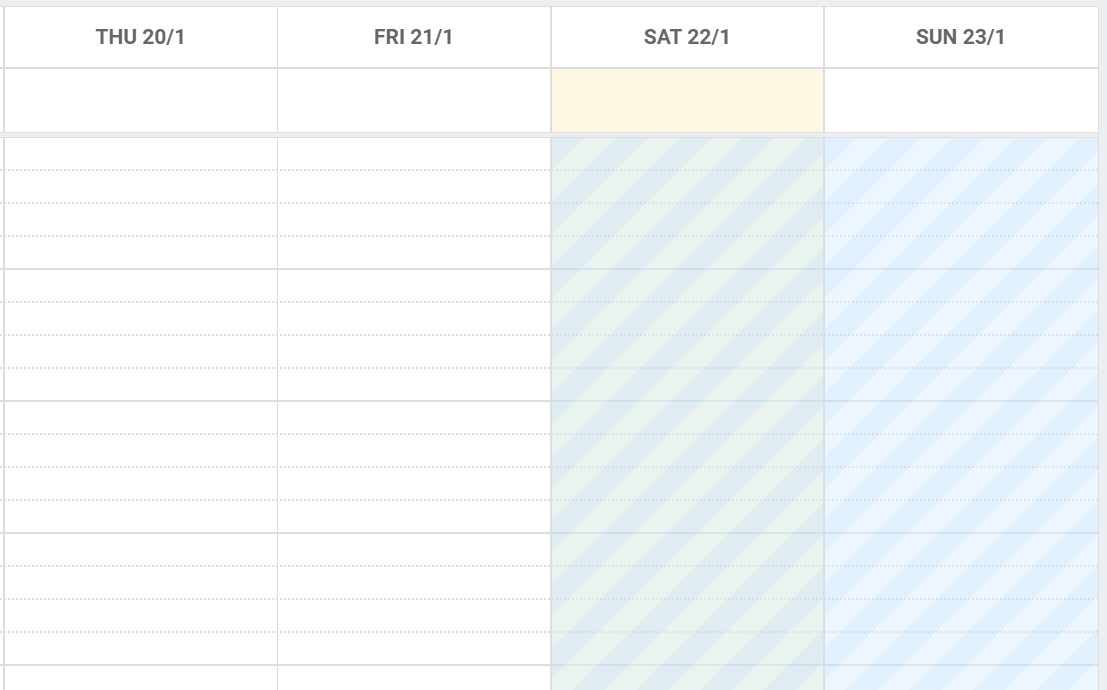 Set up your Opening Hours easily
All you need to do to change the opening hours is to log in to your account -> go to the calendar and press the light green button "Opening hours" on the left. If you have several calendars, you can choose for which calendar you want to change the opening hours and select a specific week or day. If you want to stay closed on weekends or on certain weekdays, you can change this by pressing the button on the left during the weekdays. You can also have separate opening hours based on if the week is odd or even. Once you have changed to the desired opening hours, it is important to remember to press "Save settings" at the top left. This way you are sure that your changes are stored in the system.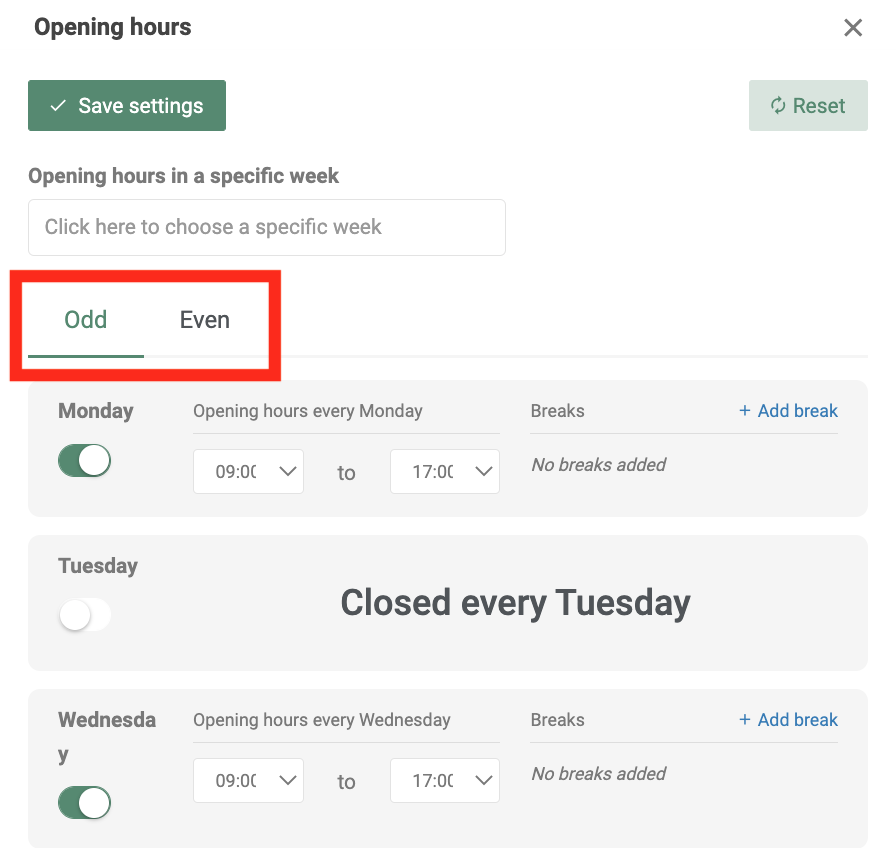 Change your break time
This function also makes it possible to enter breaks for each individual day in the system. You can add as many breaks as you want in one day, and if you want to have breaks at different times of the week it is also possible. The most important thing is that you set up your calendars so that they suit you and your everyday work best! The procedure is the same here as when changing the opening hours. Log in to your account -> go to the calendar and press the green button "Opening hours" on the left. Then press "Add break" and add a time you want. Here again, it is important that you remember to save the settings at the top.

Get started right away!
Are you interested in testing out our Opening Hours feature? Or do you need help getting started? Create a free account with us today and try the feature for free, or contact us directly at [email protected] and we can help you further. We look forward to hearing from you!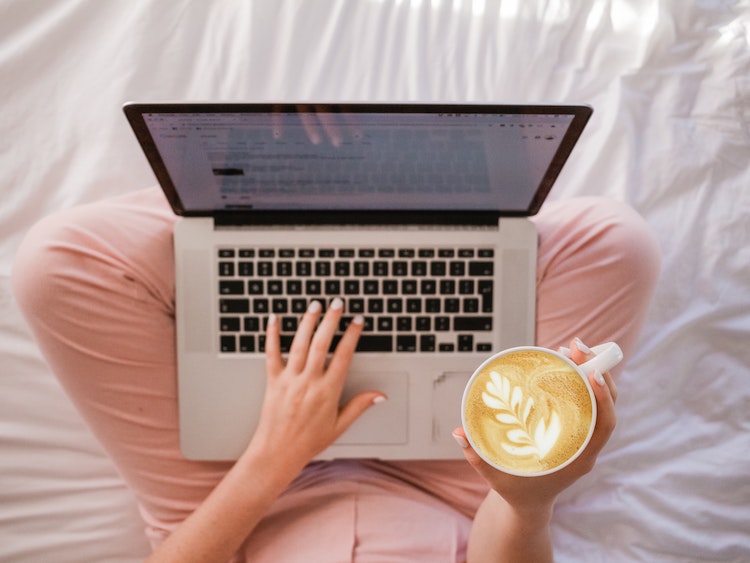 Ready to make your workday easier?
Back to top