Are you in the process of digitizing your clinic? Are you in the process of switching systems? Or do you want to start up your very own business? Whatever the reason, the services you offer will be central to your new online booking system. With EasyPractice you have the opportunity to create personalized services and treatments that you offer your clients online. It could be a medical examination, a facial treatment, a body massage, a therapy session, or something else entirely. If you offer smaller treatments in addition to your regular services, the 'Additional services' function can also be of great use to you. It gives you the opportunity to add extra treatments that can save you time and help increase your upsell!
Enter the price, duration, and description for your services and organize them into service groups
Let your clients book the service through your Online Booking – easy and fast!
Give your services color and get a better overview of upcoming appointments in your calendar
---
Do you want to know more about services? Check out our complete guide to services at our help center!
This is how it works
Go to your service overview and press 'Create new service' to create your first service. You can then specify your service by giving it an appropriate name as well as a short description, specifying the duration and price. In addition, you can check the calendar in which your service should be available. This will be useful if you have several calendars, categorized according to the employees, the location of the clinic, or other clear reasons. It could be, for example, that the employees offer different services.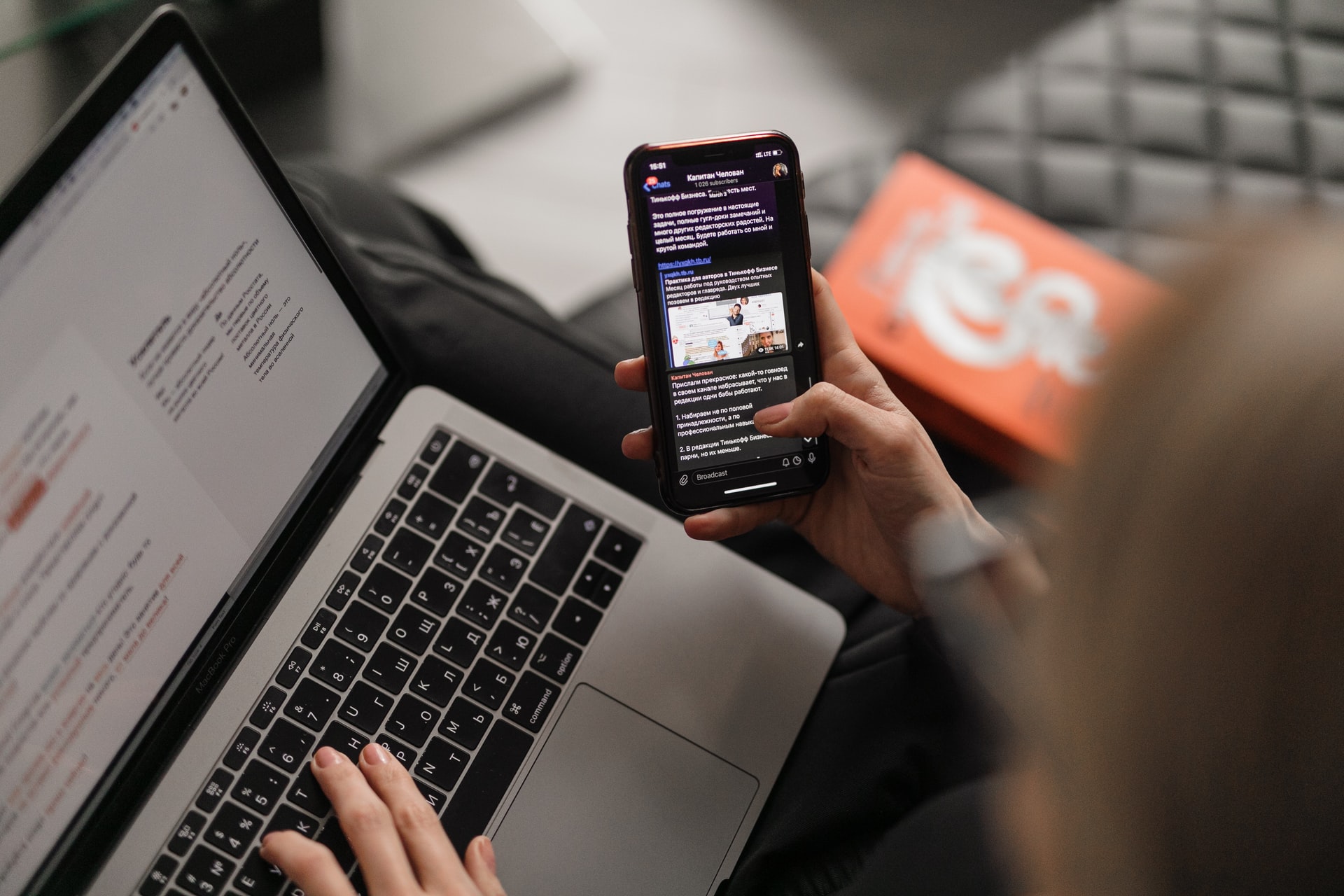 Let your clients book your services online
In the last step, you can choose to make the service available in your Online Booking. If you use EasyPay, you can also choose from a number of payment options here. This means that your clients themselves can book an appointment with you online and, depending on what you have chosen, you will have the opportunity to receive payment for the appointment directly with an order. Automate your work further by enabling confirmation messages, reminders, and other notifications under 'Settings' –> 'Email and SMS'.
If you want to be able to offer specific prices and services, you also have the option of creating private calendars. These will not be available in your normal Online Booking. This works by sending out a private link where only those who have access to it can book.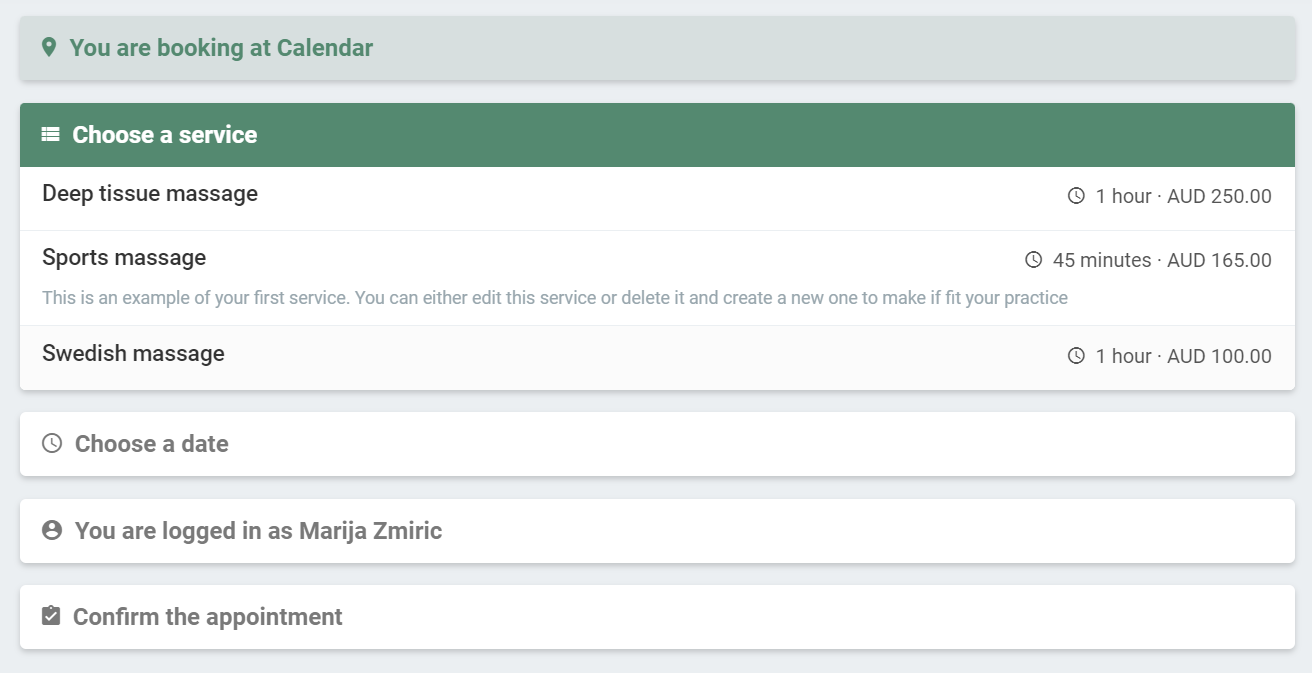 Organize your services and create a better overview
By sorting your services by color and Service Groups, you make it easier for both yourself and your clients to get a good overview of the services you offer. Choose colors for your services under 'Information', and keep the different services separate in your personal calendar. In the same way that you create services, you can also choose to create a service group. This creates a new line in your Online Booking, so you can easily categorize your services into different groups.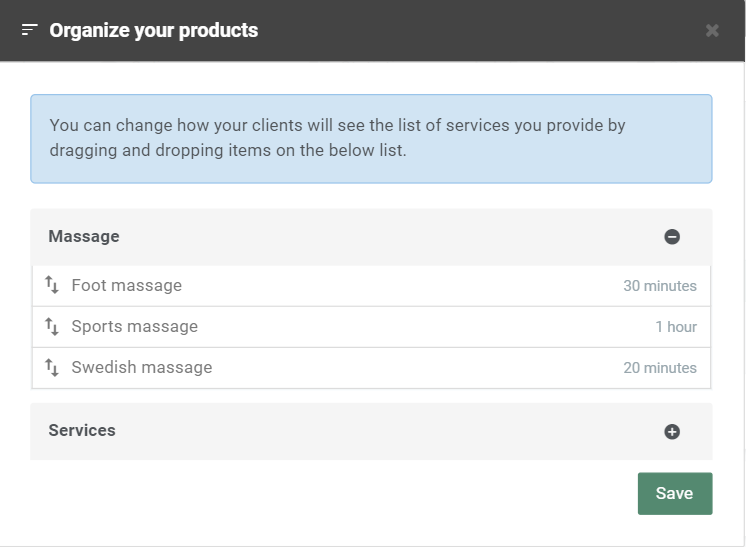 Try EasyPractice today!
Register for an account with us today and test the features specifically designed for you and your clients. If you have any questions or if you need help with anything, don't hesitate to contact us directly at [email protected]. We look forward to hearing from you.
If you already have an account and are not sure how some features work or can help in your clinic, visit our Help Centre for in-depth explanations.
Ready to make your workday easier?
Back to top