The personal expression of a clinic is important. And how can your clinic go that extra mile for clients? Personally, at EasyPractice, we imagine that making yourself noticed through small incentives is important for a clinic and its online booking. In this regard, we have developed and integrated a birthday reminder function in the system that tells you when it's your client's birthday. Our solution is kept simple and you know immediately which clients have birthdays. Besides, you can send birthday wishes to the birthday children within seconds.
Send birthday wishes to your clients with a few clicks
Let your clients know that you really care about them
Filter for your client's upcoming birthdays in your account
Never miss the birthdays of your clients again
It is possible to filter your clients and ensure that you remember to wish them a happy birthday – or perhaps even give them a small present when they come to your clinic. This will set you apart from other therapists and strengthen your relationship with your clients. They remember it and are happy about this small gesture. Such small gestures are highly appreciated and lead to long-term client loyalty as well as high client satisfaction.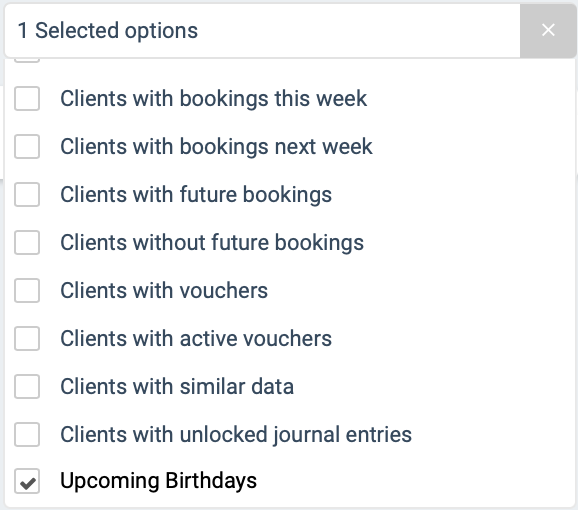 Send birthday wishes to your clients with a few clicks
To ensure that you always recognize quickly the birthday of your clients a birthday icon appears next below their profile. If you do not see the client on his or her birthday you can easily send a short birthday message to the client. It will only take a few seconds and the client will certainly be very happy about it and will remember it positively. Besides, it takes only a few seconds and so you can focus on more important tasks.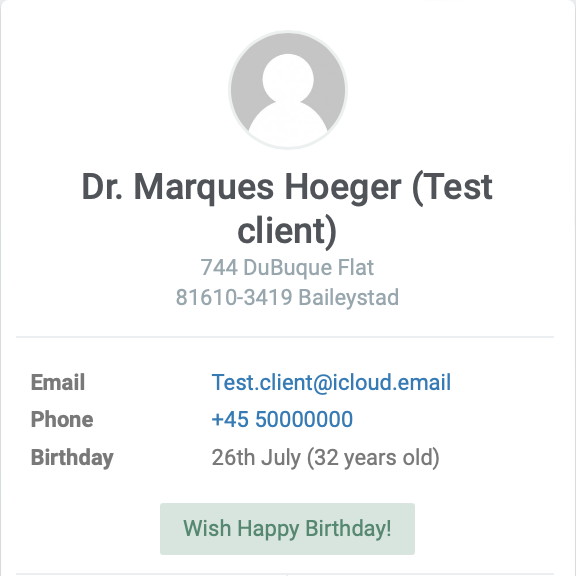 Spend your time on more important tasks
Therapists and other professionals are already busy with taking care of their patients as well as other essential duties like writing journals, billing or managing employees. As a result, there is usually little time left over for minor things like remembering all your client's birthdays. Such things frequently slide under the radar in the hectic daily schedule of a therapist and are only completed at the last minute. Therefore, EasyPractice looks for opportunities to ease workloads and automate processes. Even if sending your clients birthday wishes only takes up a little portion of a therapist's time, it nevertheless helps.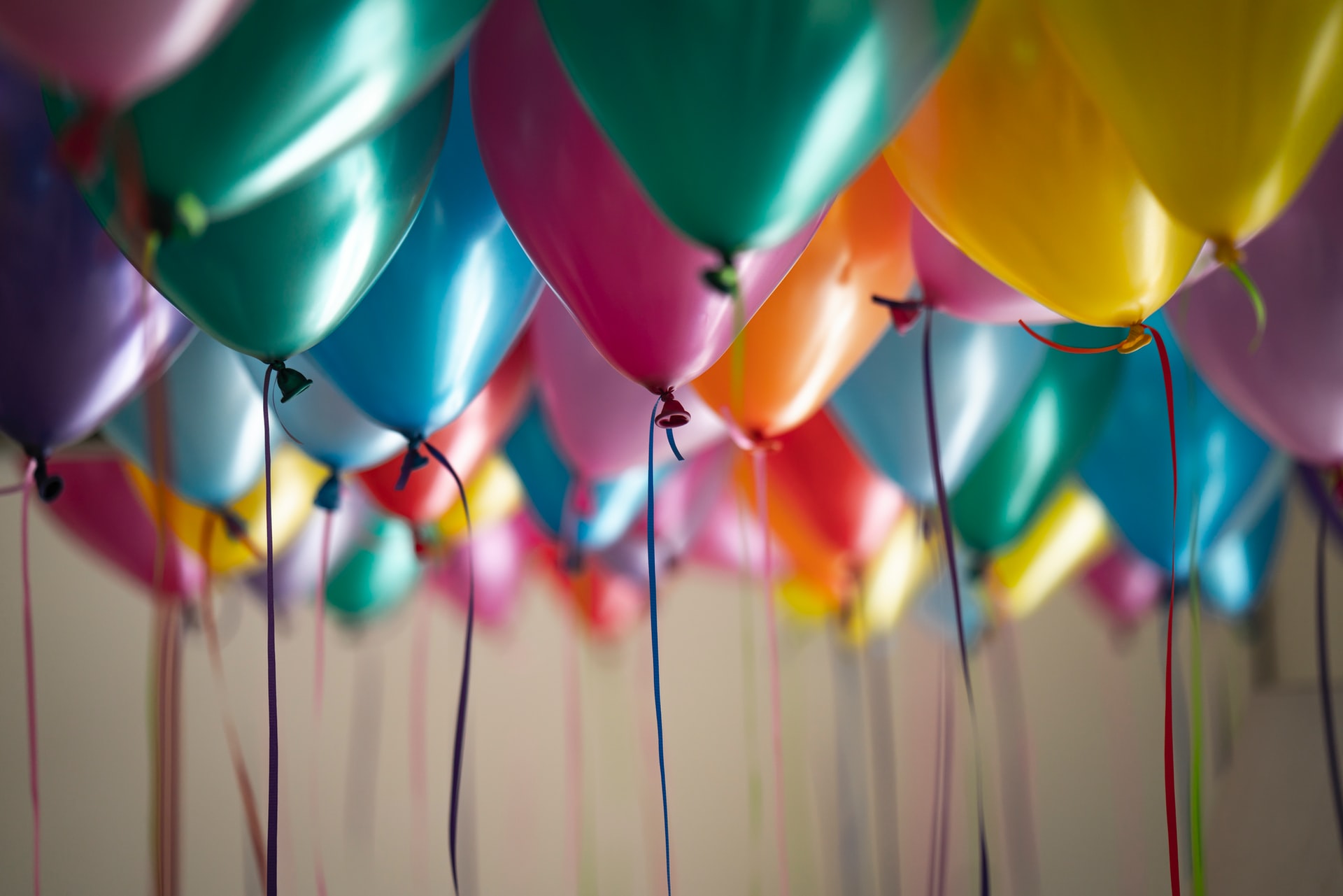 Never forget the birthdays of your clients again with EasyPractice!
Register for an account with us today and try our free online booking system and make sure to send birthday wishes to your clients and let them enjoy the best possible online booking experience! If you have any questions or if you need help with how to create an online booking system free of charge, don't hesitate to contact us directly at [email protected]. We look forward to hearing from you. If you already have an account and you are not sure about how some features work, visit our Help Centre for in-depth explanations!
Ready to make your workday easier?
Back to top