Client records and data, such as credit card numbers and transactions, are highly confidential information. At EasyPractice.net, we understand the importance of security, so you and your clients need not worry about data getting leaked. We are in close cooperation with Datatilsynet, the Danish Data Protection Agency, to make sure nothing escapes from your files. Our system is compliant with all requirements and legislation for the storage of data, both in Denmark and internationally.
Encrypted website is compliant with the high standards and requirements of Danish legislation
Safe digital storage of personal data
Protection against illegal intrusions
More information on data storage can be found at EasyPractice.net
Safety for you and your client
As a client booking online, it is of the utmost importance that you can trust the clinic and its website. With optimal security, defined by Danish standards, you can guarantee the client that their social security numbers or patient information will never enter the public arena.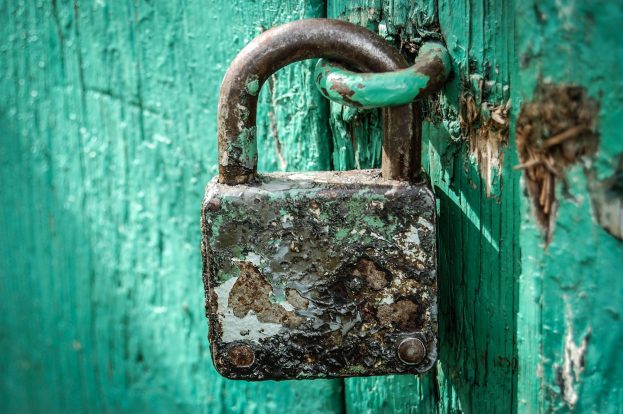 Safe and easy payment
With EasyPay, you are in charge of the payment. The client pays online and receives an encrypted invoice by e-mail – it's simple and easy. All payments are directly transferred to your bank account through encrypted channels.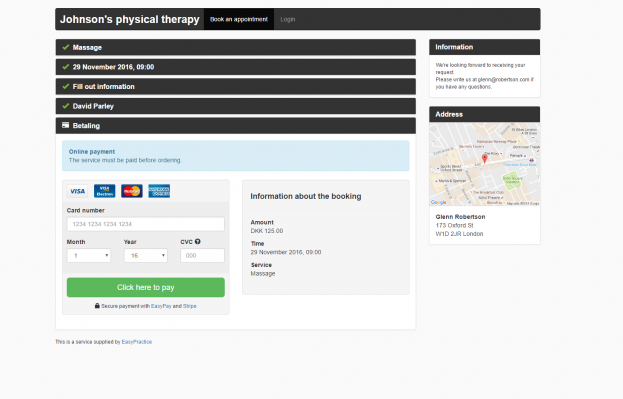 Protection of personal information
In accordance with Danish legislation and in close cooperation with the Danish Data Protection Agency, we have created a booking system that meets all of today's standards for the protection of personal information. We are constantly updating our system to be one step ahead of any potential threats.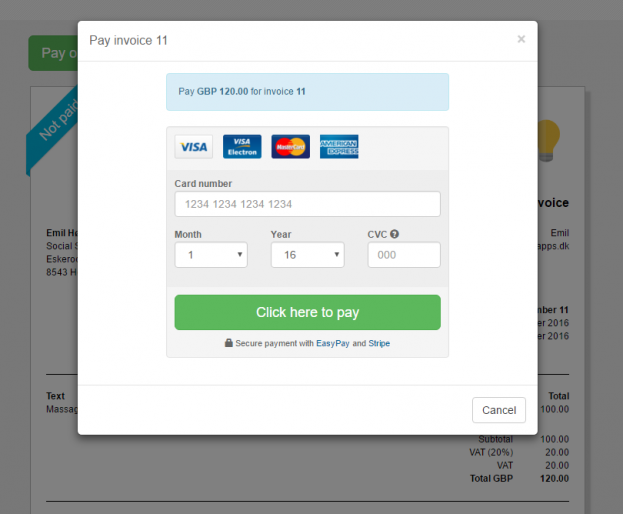 Quick response
To give clients a good impression of your clinic's booking system, payment and the receipt of an invoice must be efficient. With online booking, all of this happens almost instantly and automatically.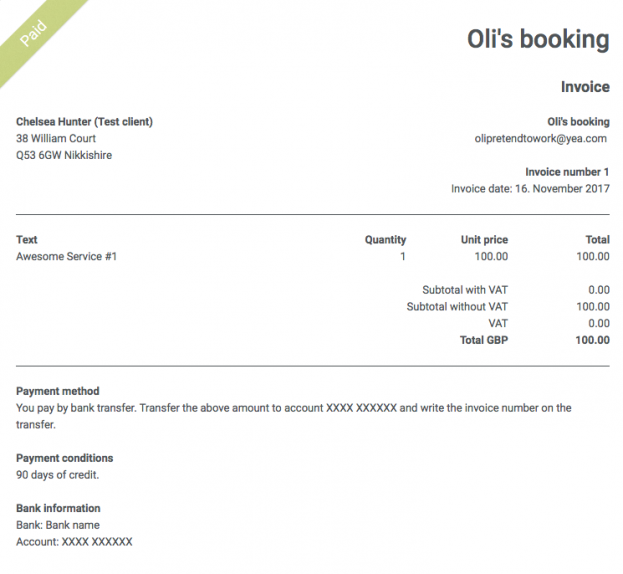 Ready to make your workday easier?