Keeping your appointment diary online is a great way to stay on top of appointments, keep notes on client sessions, send confirmations and reminders and much more! Without having to wonder where you left different notes and information, an online diary system ensures that everything is in one place. Try an online system today and see how much easier your administrative tasks become right away!
What is an online diary system?
It's a great place to keep track of appointments and store notes. Instead of manually updating a calendar or diary, you can keep everything online in one place. You can have all of your client data such as their contact information and appointment history in the same system as your diary to ensure you keep on top of your clients' progress. Sometimes this can be combined with an online booking form so that your clients can book themselves and their bookings show up in your online calendar.
Why use an online diary?
There are huge benefits to having your notes online. Firstly, you can be sure that you know where they are. Security and data safety is also a huge issue in the world of medical records and with particular online systems, you will be GDPR and HIPAA compliant.
Keeping track of your appointments online is much easier than using pen and paper. You can correct mistakes, set up repeat appointments to be scheduled automatically and send correspondence and confirmations with just a click of a button.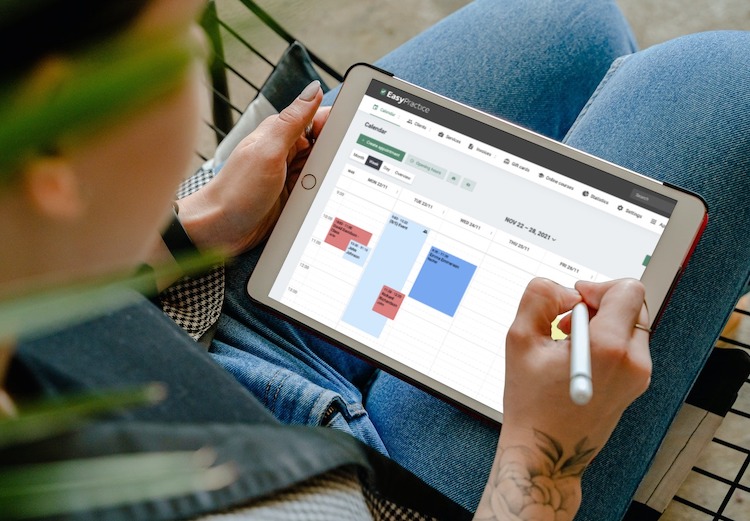 Combine appointment scheduling and client notes
Having everything in one place and under one login will make you hugely more organised. You will never worry about leaving notes in different places or forgetting to cross check calendars to avoid double booking. This can all be done automatically when you benefit from online systems.
EasyPractice has a great journal system to keep notes on your appointments. You can keep track of the history of your clients and to view the notes, you only need to select the client in your account. A full history of appointments, payments and invoices, messages and more are available at a glance of the client's profile in EasyPractice.
Contacting clients becomes easier
When you want to send a message to a client, this is much easier when you use an online diary system. You could send confirmation of an appointment, a reminder or a more specific question. Instead of having to find or copy and paste their email address or phone number, you can send a message right away with an online system. In EasyPractice, just click "Send email confirmation" or "New group message", depending on the message you want to send.
Automatic messaging is also only possible with an online system. Imagine not having to type out an appointment confirmation ever again. EasyPractice will do this for you automatically. Additionally, there is no room for human error in copying down the appointment date and time. So many businesses, therapists and professionals use online systems for this reason!
Who is a system like this designed for?
Probably for you.
If you are a therapist, run a fitness class or take bookings from clients for any reason, it would benefit you to use an online diary system. Whatever you are organising and keeping track of in your calendar, it will be easier online when you can automate many processes of admin and communication.
How to get started with an online system:
1. Choose the right system for you
EasyPractice is a great option if you have a small or large practice and if you have any of the professions we support. We are also able to help with other professions! So, just get in touch if you do not see your own profession listed.
When choosing the right system for you, it is important to be aware of a few factors. First, check what functions and apps the system has to be sure it has everything you need. For example, something such as free SMS reminders for your clients may be important to you and therefore, EasyPractice would be a good choice.
You should also be aware of the pricing of the system you are choosing. Some systems have a set subscription price regardless of the number of bookings and users you have. A system such as EasyPractice has subscription prices depending on the size of your clinic or practice. This means that if you are a single practitioner, you would be paying less than a large practice with multiple therapists. Make sure your system benefits you in this way too!
2. Import your client data
You can import your client information and notes if you have been working with another program or type notes up somewhere. This is easily done with EasyPractice as we have a specific Import/Export function for you to upload data smoothly.
Make sure to transfer all of your client contact information and notes from previous sessions so that you can keep a full history of appointments in your system.
3. Set up your online booking form
Make sure your online booking form looks professional and in line with your own business. If you add an image and a description, it will be clear that the booking form is for your practice. Once you set up services and make them available to be booked online, your clients can go ahead and book appointments with you in the slots you have made available in your online diary.
4. Let your clients know about your online booking
A great way to tell your clients they can book with you online is to put your online booking form on your website. You can do this in a number of ways. According to our users, the most effective is to have a page on your website where your clients can book directly. If you do not have a website, you can send a link to your booking form to your clients so they know where to book!
Your clients will be able to book without you having to pick up the phone. Just sit back and watch the bookings flood in.
5. Add whatever else you need
With EasyPractice, you can customise your own system. If you need Waiting Lists, activate our specific app. If you want to link to your MailChimp account, activate our integration! Whatever you need, you can find in our "Apps" tab. And if there is something you cannot find, just get in touch! We will help you to find a solution.
Prefer pen and paper to an online diary system?
Many of our users used to prefer using pen and paper instead of an online system. They were concerned about digital systems in terms of security and seeming impersonal to their clients. Both of these concerns are incredibly valid. That is why we have made sure to address them with our own functionality at EasyPractice.
Firstly, to ensure your account is secure, we have a number of apps. Two-factor authentication ensures that nobody else can log into your account. GDPR and HIPAA compliancy mean that your client data is well looked after and with the Cleanup app, you can also be sure that you are not keeping data of inactive clients longer than you should. These solutions are special to an appointment diary online because paper notes cannot be this safe or automatically deleted.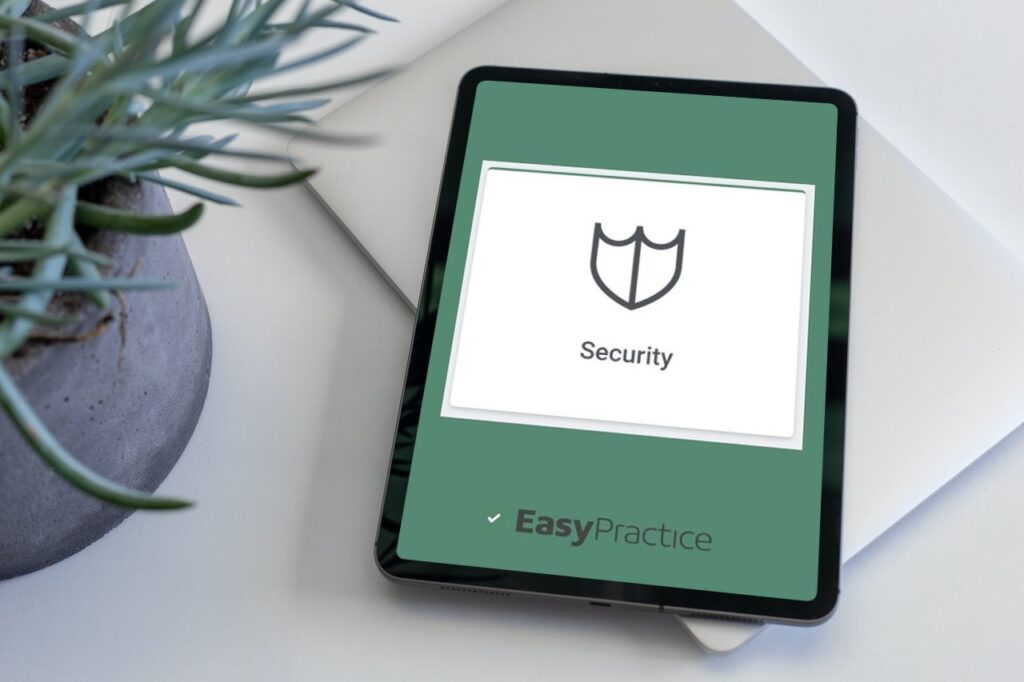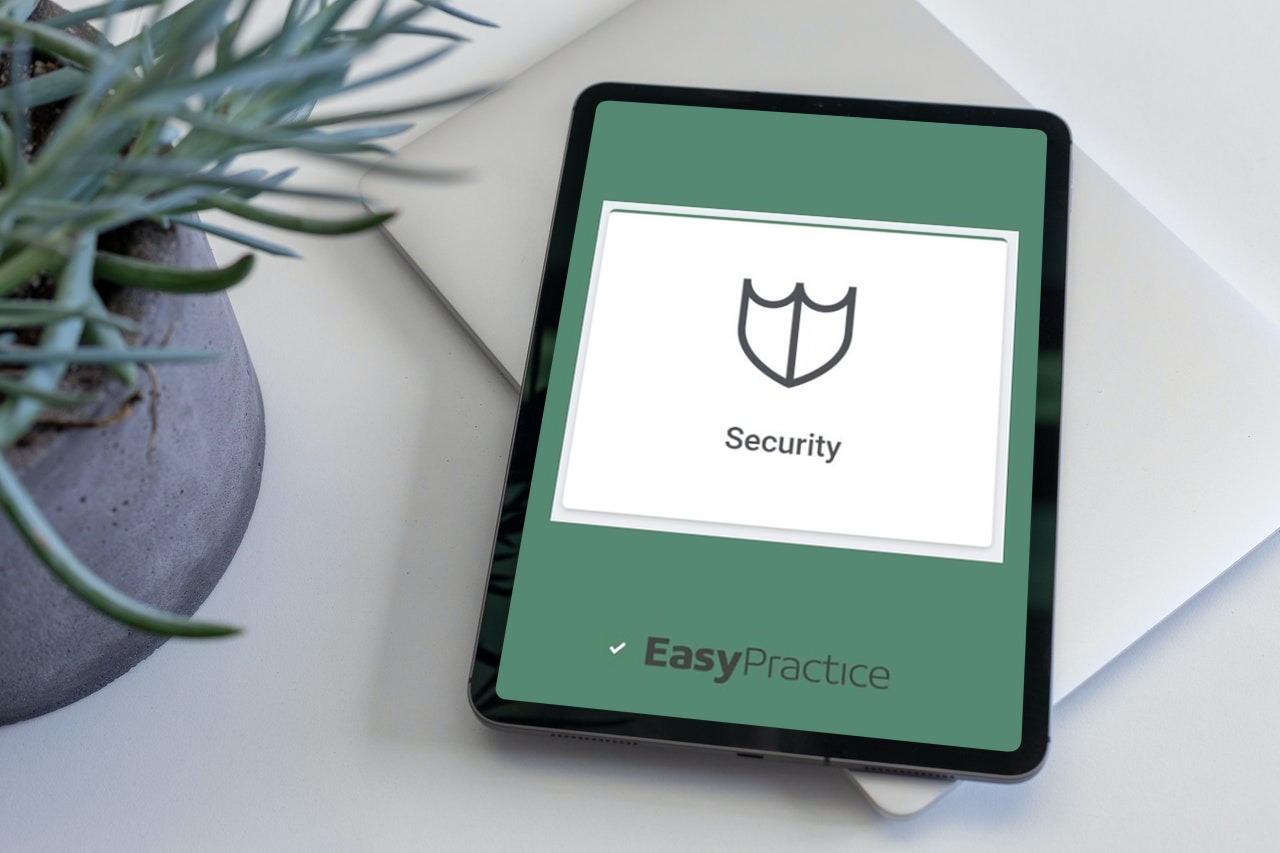 Secondly, your client communication is hugely important to you. Therefore, it's important to us. We support you as a therapist because we are passionate about allowing you more time to be with your clients. Your automated messages can still seem personal as you can write the templates yourself. The system does not remove your ability to communicate with clients, it only helps you to do so more effectively.
If you want to send individual messages, you can use the Secure Messages app. Secure Messages are encrypted and therefore safer than sending emails or texts, especially if you are sending sensitive information. You also need to send invoices some way or another so why not use our integrated system to do so. Moreover, booking appointments can be done by clients online or you can book them in your calendar yourself.
Your diary will be efficient, help you to keep on top of appointments and offer you extra time to spend with clients.
Syncing work and personal diaries
Your profession probably does not cover all appointments in your diary. If you want a full overview of your week, why not sync diaries?
You can use the "other appointment" function in EasyPractice to keep track of social and personal plans you have. This will ensure you do not double book or overlap with your work sessions.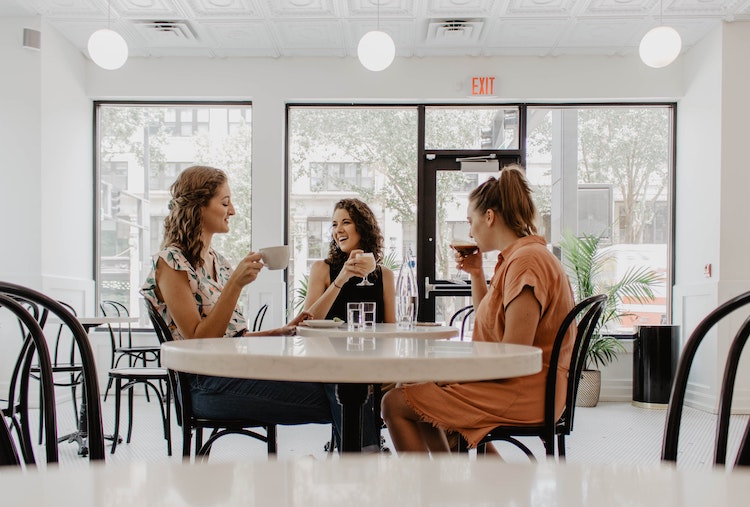 If you keep a separate calendar but want to sync to gain a better overview, use our integration with Google Calendar. This way, you still have your Google Calendar for other events. You can also see quickly what you have on any given day by glancing at your EasyPractice calendar too. You can choose to sync just one way or both ways to have all appointments in the system and in your Google Calendar.
Other benefits of using an online system
Online systems are constantly improved and updated by developers. This benefits you because your practice management and booking system consistently gets better and you do not need to do a thing. Just keep updated by updates which you see when you log in and wait for your administration to get better and better. If you need to take action on anything such as to "activate" a new app in the system, we'll just let you know!
If you have a problem with your own non-digital system or make a mistake you cannot undo, there is usually nowhere to turn to for help. In contrast, with an online system, you can be sure there is a dedicated support team ready to help you! At EasyPractice, we work every single day in the support team so that you do not have to worry. If you have a question you need answered today, just ask!
Try EasyPractice today!
If this post has interested you in the benefits of switching to an online diary system, give us a go. We know EasyPractice is a great system for therapists and practitioners and has all of the benefits mentioned above.
Don't just take our word for it! Register for free with EasyPractice today. You will be able to try out all of the functions and apps included in the system.
If you have any questions, get in touch with us at [email protected] and we will get right back to you!