With our online booking system, your potential clients have free access to see when you are available. They find an open slot in your calendar, book an appointment, and receive a reminder of their treatment at noon the day before their appointment. They have the freedom to choose the services they are interested in and the free times that work for them. The booking is put in the hands of the client to automate it for you. However, if there are some services that you wish to limit, it is possible and entirely up to you to decide. With our daily booking limits:
Limit the number of services given in a day
Change anytime based on your preferences
Choose which services you wish to limit
Easily set up your booking limits
Setting up your daily booking limits is incredibly simple. Go to your services, where you have an overview of all the services you offer. Once you get there, find the service that you want to limit and click on it. This will open the settings window with two options: "Information" and "Online Booking". In the "Information" part you can change settings like the name of the service, group, description, duration, price, and similar. And in the "Online Booking" part, you can choose whether this service is available through Online Booking, you can edit the Online Booking link, and turn on the Limit function. Once you turn it on you can choose how many times a day this service can be booked.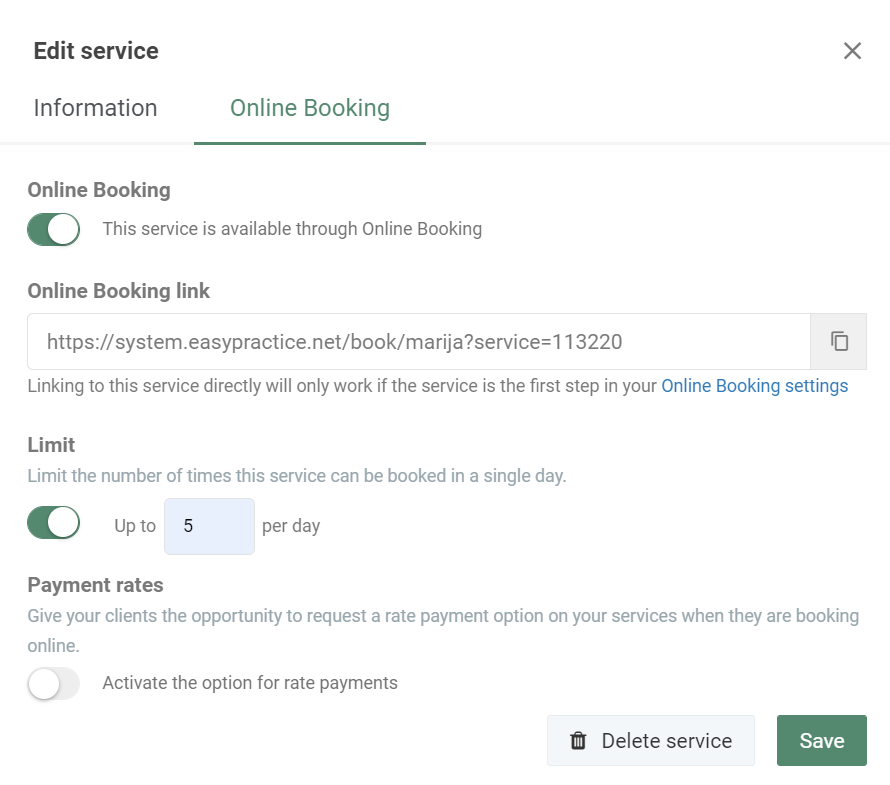 Use Multiple calendars for different services
If your clinic offers different types of treatments, it could be helpful to create multiple calendars to keep appointments for different treatments separate. This will make it easier to identify a specific treatment by its specific calendar. Or if you have multiple employees in your clinic, you can create separate calendars for them where they choose what services to offer, and if they wish to limit them or not.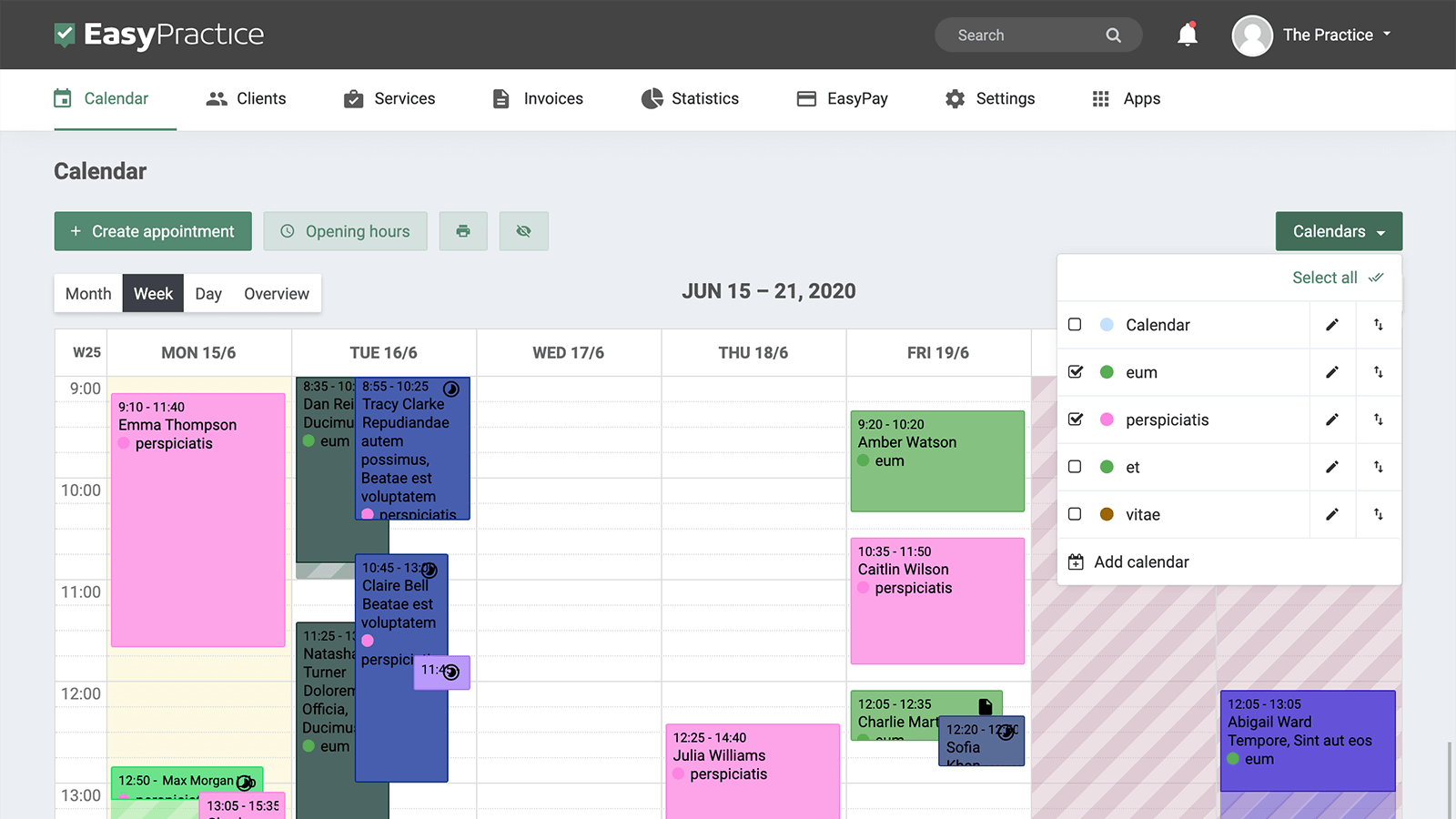 Send automatic messages to your clients when they book an appointment
At EasyPractice, we have a number of options for automatic messaging. These are very useful as you will be able to contact your clients without having to send messages manually. When your client books an appointment with you they will receive an automatic confirmation message. Confirmation messages are especially useful as your client will then have written confirmation of their appointment. The confirmation includes the time and date of their appointment, along with other information if needed. Likewise, you can receive a notification whenever a new booking is created so you can keep track of them. And to make sure your clients don't forget their appointments, they can receive a reminder message at noon the day before the appointment.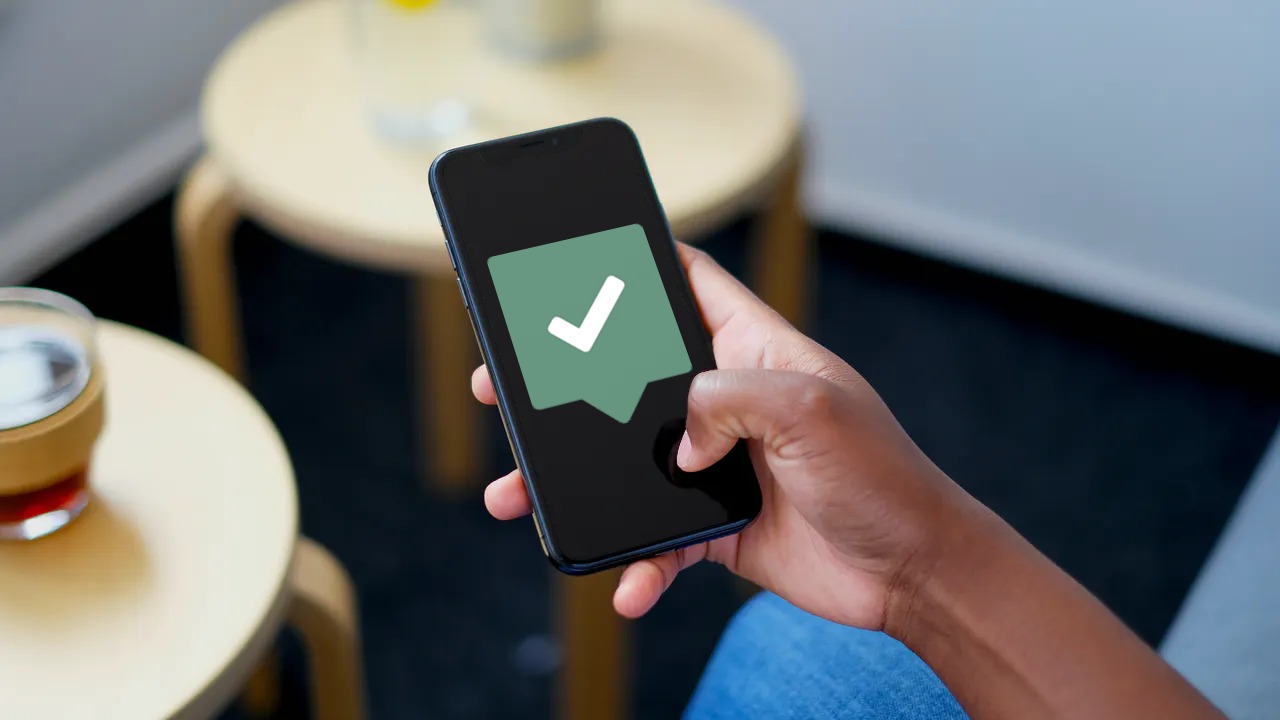 Create an Online Booking system with us today!
Register for an account with us today and try our free online booking system! If you have any questions or if you need help with how to create an online booking system free of charge, don't hesitate to contact us directly at [email protected]. We look forward to hearing from you. If you already have an account and you are not sure about how some features work, visit our Help Centre for in-depth explanations!
Ready to make your workday easier?
Back to top