To make appointment booking as easy as possible for your clients, they must be able to book appointments directly from your website. This means that the client should not have to navigate back and forth to complete the appointment booking. At EasyPractice, we've created a booking system that lets you merge it with your own website so that your clients can easily book an appointment with you. Having a website appointment booking system will simplify booking for both you and your clients.
Clear booking process for clients and practitioners with all information in one place
Add your online booking to your website, Facebook, Instagram, or similar
User-friendly booking system with great design – professional and easy for clients
Make it easy for you and your client
As a clinic, you should try to make your processes as simple as possible. As you are treating already stressed individuals, you do not want to add to this burden with a confusing booking system and the requirement to keep track of lots of pertinent information. By integrating the booking system on your website, this all becomes a little easier – for you and for your clients. Creating a functioning appointment scheduling website will vastly simplify the process of scheduling for both you and your clients.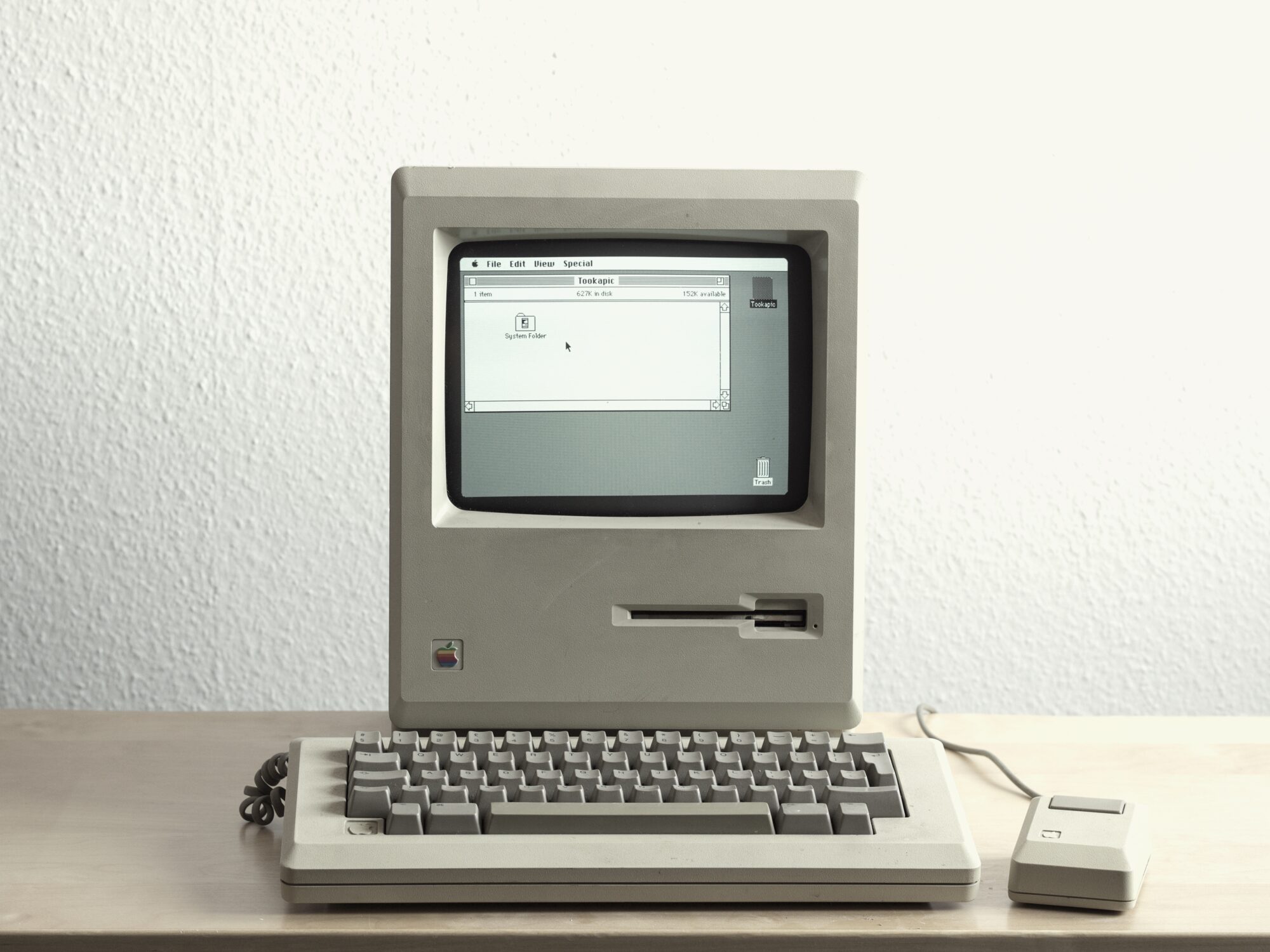 Directly built-in for optimised design
With an integrated booking system directly on your own website, the booking process seems simpler and more manageable. The client doesn't have to worry about crazy links or pop-up windows that appear here and there. Everything is done right on your website, and the simple design equates to heightened user-friendliness and a more professional expression.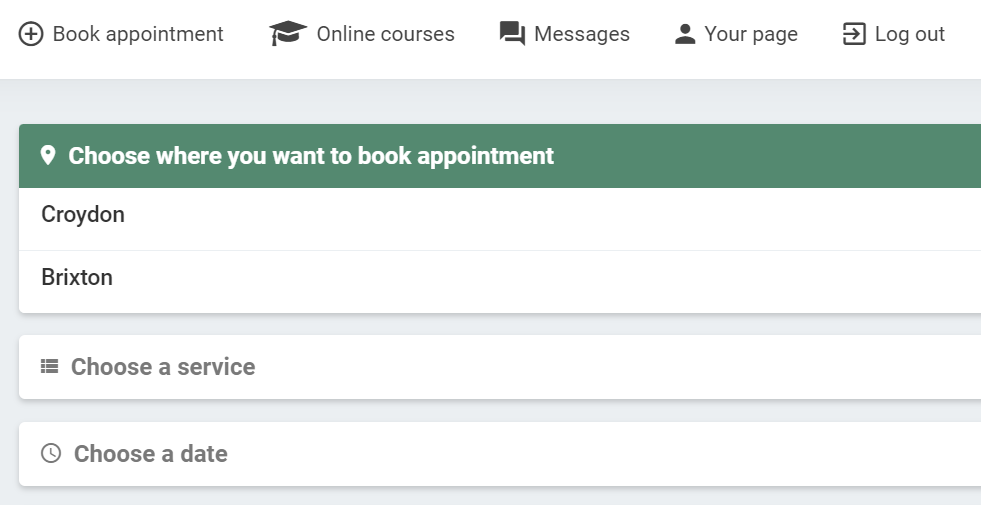 Different solutions for heightened usability
When using online booking, you have 4 ways to integrate the booking system on your website. Essentially, they have the same functionality, but if you prefer your system in a certain way, you'll be able to customise it to your liking. Having the system directly built-in is usually the preference among therapists, but it's all up to you how you want the module to be integrated onto your site:
With a link
With a pop-up
Directly built-in
As a plugin for WordPress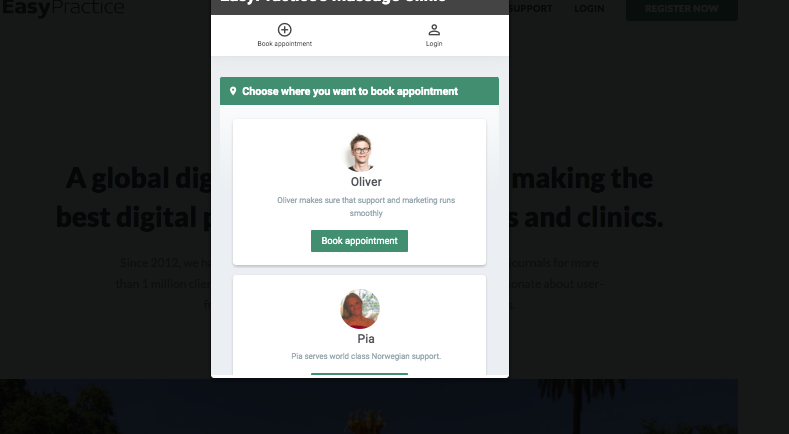 How to create these solutions
Creating a link to insert in your online booking is very simple. It is important for the visitors to your website, or your Facebook page (if you have one) to be able to book an appointment with you. Moving on to how to make a booking link – it is incredibly simple! Firstly, go to your "Settings" and choose "Online Booking". There, click on "Insert Online Booking on your Website. Under the category "Link directly to Online Booking from your website", you will find the URL for your Online Booking. This link can then be copied to your website or social media. To create a pop-up, you will find a code snippet in the same place. Afterwards, you put that code into the "Text" or "Code editor" option on your website. The snippet for integrating the system into your website will be found under "Insert the booking form as an element on your website".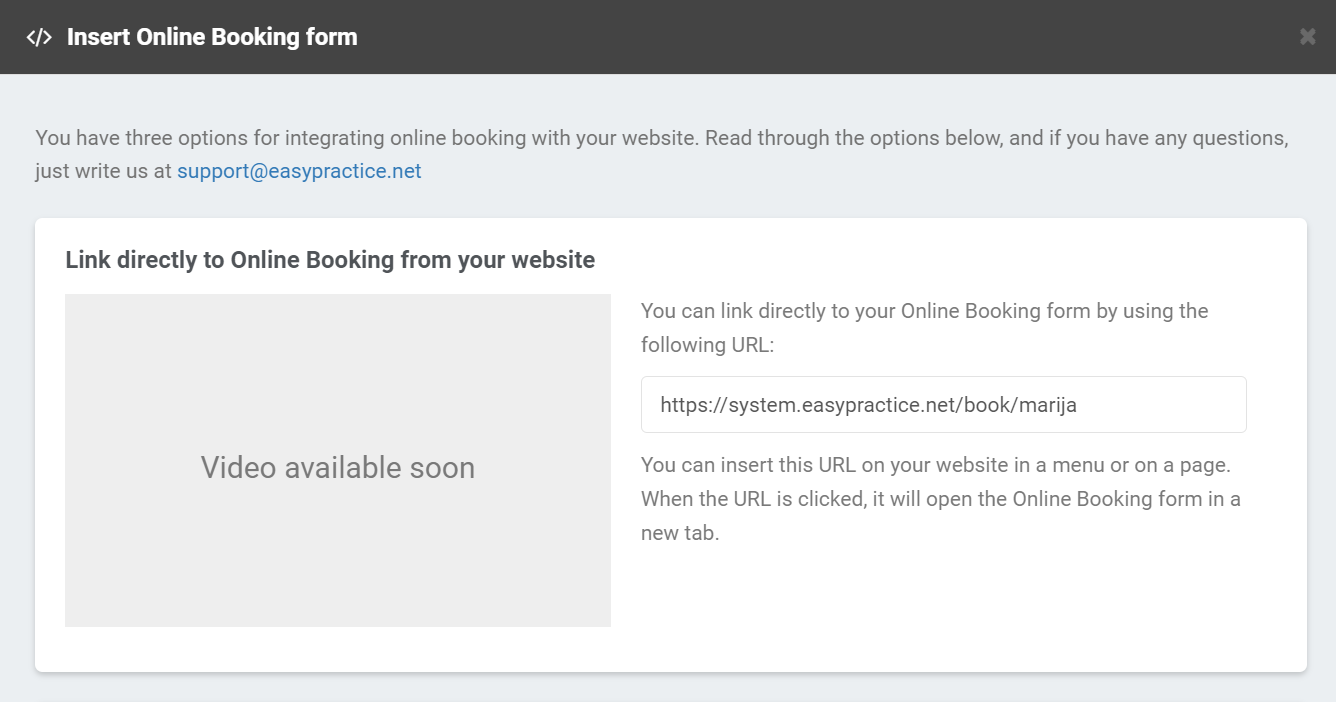 Do you want to have an integrated booking system?
If you do not yet have an EasyPractice subscription, you can create an account quickly . We are ready to help if you need anything. Write to us at [email protected], or visit our blog or our Help Center for more information about our system!
Ready to make your workday easier?
Back to top