Your clinic or business can only benefit from great social media marketing! That is why EasyPractice is here to help you get great results with these top tips. 😃
How your clinic can use Facebook
Facebook is a great platform to use when marketing as you can almost guarantee that a huge number of your clients see Facebook regularly. Therefore, you can be sure that they will see your posts. Use Facebook to let them know about offers and news at your clinic but also to remind them that you are here! The more they think about you, the more they will book with you.
Here are some top tips:
Post regularly so that your clients remember you!
Videos are best and images are second best. Just plain text is a bit boring and won't grab your clients' attention.
If you use emojis, you will seem more friendly and approachable. 😉
Facebook Bookings
If your clients find you on Facebook, they may want to make bookings straight away, there and then. Why not let them do this and then integrate your Facebook account with EasyPractice so that you can transfer bookings across without having to redirect your clients anywhere else before securing their bookings? Use one of the most used social media platforms to your advantage. Make it easy for your potential clients to schedule a meeting with you in your practice!
Integrate with Facebook Pixel for better marketing
Facebook Pixel is easy to use and optimises your marketing on Facebook. When you use this integration, you can gain a better understanding of the effect of your social media marketing. Whether you want to know how many people are seeing your posts or when they decide to click to book an appointment with you, Facebook Pixel makes this easier.
You can always read more about Facebook Pixel with EasyPractice as we have a way that you can integrate this easily!
Integrate with Facebook login
You can set up Facebook login for your clients very simply with EasyPractice! Many other websites have this option so your clients will be used to logging in with their Facebook account and password. This way, they do not need to input any more information when they want to book with you which makes the whole process faster.
Of course, if your clients don't want to use this feature, they can choose not to even if you have the app activated.
How your clinic can use Instagram
Instagram is another great place to connect with your clients. Don't forget that Instagram is a place used more for visual social media marketing than just text and links so get creative!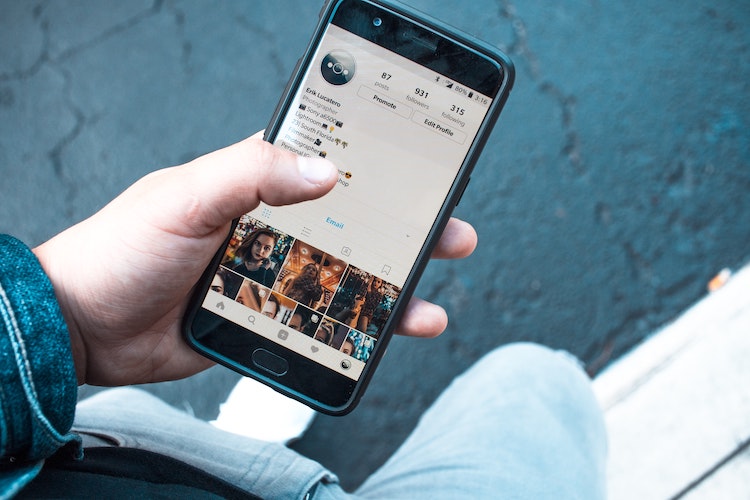 When your clients go onto your Instagram profile, they will get an overview of your general image. Make sure they can see smiling faces if you have photos of you or your staff and a clean and professional looking clinic. Bright colours and bold offers will also catch their attention.
Make sure that you use the same image for your Facebook and Instagram profiles as well as on your website so that your clients are sure you are you!
Summary of how to use social media marketing to your clinic's advantage
Use the same profile image for each account
Post regularly
Use images and videos wherever possible
Take advantage of EasyPractice's integrations
Remember to be friendly!
---
We hope that you found this post helpful and you can go ahead and use social media to your advantage now! If you have any questions, don't hesitate to ask! You can reach our friendly support team any day of the week at [email protected] 😀If you wish to try out our booking system free of charge to see if it works for you!
In our Help Centre we have a lot of other useful and interesting guides.