If you are still writing out invoices, manually typing in email addresses and spending lots of time on adding appointments yourself, you are in for a treat! With an online booking system like EasyPractice, you can automate your business and save you a huge amount of time that we know you'd rather be spending on your clients.
You don't need to write appointments in your calendar yourself
With an online booking form from EasyPractice, you can allow your clients to book their own appointments in your calendar. You just need to put which services are available in the system and then you can sit back and wait for clients to book them at a time which suits them.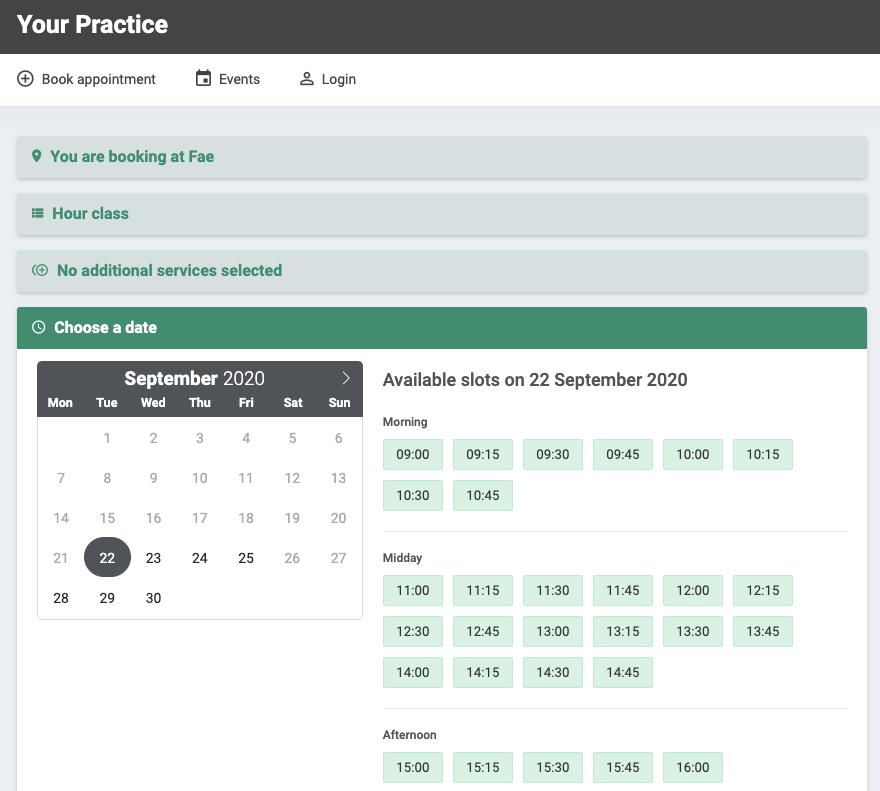 You can be sure it will only be times which are suitable for you because you can set your opening hours, when your practice is closed, ensure you have adequate breaks throughout the day and the system will make sure you don't get double booked. It's really that easy.
You don't need a physical filing system
There's no need to take up physical space in your office or workspace when you can keep it all online inside the secure system at EasyPractice! With the Journals app, you can keep notes on your clients and their appointments, and upload files and images. You can also use the Clients tab in your account to keep all your client data in a secure way which is easy to navigate through too!
Don't type out clients' email addresses manually anymore
With our integration with MailChimp, you can automate your business by sending emails for newsletters and offers to all of your clients at once. Select which group of clients you want to contact, set up an automated newsletter and keep in contact with your clients with just one click. You don't need to worry about keeping them updated one by one!
Don't worry about taking payments
EasyPay is our very own online payment system. It's cheaper than most other options and very simple to use. Your clients can pay directly in your online booking when they make an appointment and the payment can be reserved in their account but won't be taken until the appointment has ended. You don't need to worry about taking cash or about your clients getting your bank details right for a transfer with this easy alternative.
You don't need to type up invoices manually
EasyPractice does it for you! Just click the button 'Create new invoice' in the Invoices tab and send it straight away. In the system. Securely.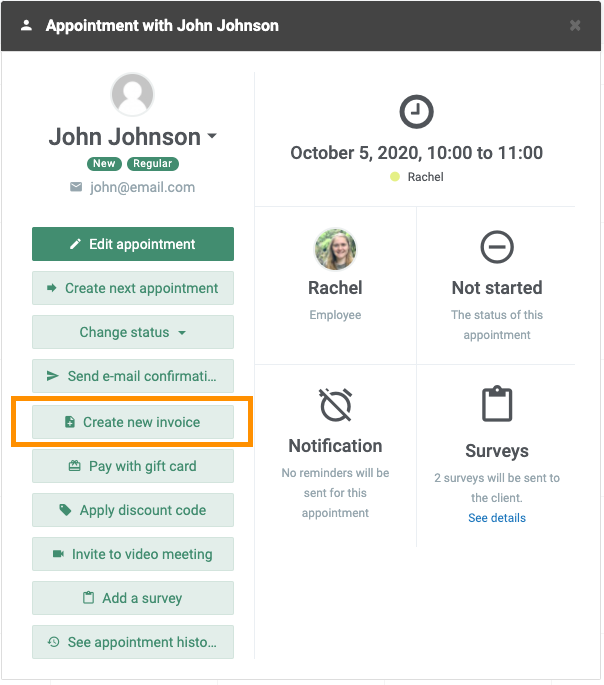 There is also a PIN generated which your client needs to access their invoice online so you can be sure that there is an extra layer of security while you can be happy about being paperless.
Automate your business even more!
There are many more ways you can automate your business with EasyPractice such as using the Consent app, Discount Codes, and the Reports app. Choose whichever are most suitable for you and enjoy the process of automating your business in every way.
---
I hope these tips and ideas are helpful for you at your practice!
In our Help Centre we have a lot of other useful and interesting guides.
If you have any questions or comments, please get in touch at [email protected] and we'll get right back to you! 😊 If you wish to try out our booking system free of charge to see if it works for you!