Count down to New Year with a list of the top 10 tips for 2021. These are the features your clinic needs to go into 2021 smoothly.
If you have all 10 of these features, you can guarantee a happy clinic and happy clients. (This list will also give you tips on how to achieve these 10 essentials with EasyPractice 😉)
10. Be ready for e-consultations
Of course, we hope that you can begin to meet in person with your clients very soon but it can't hurt to have a back up plan in case you cannot meet for some reason. Perhaps some clients also prefer to speak from a distance if they are away for a trip or cannot get to your clinic at the right time. For this reason, make sure you are able to have video consultations at the touch of a button. This means less hassle setting them up and less hassle attending them!
If you have activated Video Meetings in EasyPractice, you can do just this. You can send an invitation to a video meeting with one click and your client will receive an email with the link and confirmation of the appointment.
9. Get better at marketing
With a competitive market, you need to make sure you are on top of marketing so that you can continue to get more great clients. There are a number of ways to do this. One is to take advantage of social media. You can use EasyPractice's integration with Facebook Pixel to make sure you gain a better understanding of the effects of your Facebook marketing!
Also, you can use our integration with MailChimp. Send newsletters and offers in emails to your clients all at once! You can get some top tips for email headings if you need a hand to get you started on email campaigns!
8. Be more organised
This is everyone's new year resolution, every new year, right? But this is the year it will really happen! Sync your calendars! There is nothing worse than double booking yourself because you didn't cross check your calendars but now you don't need to. Sync Google Calendar or iCal with your practice management software today and never double book yourself again.
To sync with your EasyPractice calendar, you can find the link under Settings -> Calendar and if you want step-by-step instructions, we have a handy guide for you.
7. Know what Brexit means for you as a practitioner
Practitioners in the UK might be worried about how the change will affect their work. Right now, the EU has agreed to a period of 4 months (which may extend to 6) in which data can be transferred exactly as it is now so although the UK might change rules on data protection in the future, for now the Brexit deal means you must adhere to UK and EU standards. You have to pay attention to GDPR and delete data when it is no longer used.
We at EasyPractice have you covered! Use the Consent app to make sure you have consent from your clients to process their personal data. Also use the Clean up app to ensure you delete that data when the right amount of time has passed.
6. Really listen to your clients' feedback
You can collect your clients' feedback in person, through surveys or through EasyPractice! Use the Surveys app to collect feedback from your clients after their appointments. Of course, you can also use this app for collecting any other information you might need before appointments or whatever other purpose you can find! Of all our tips for 2021, this one is a no brainer!
5. Use online payment
You need to make sure you are up-to-date! Most companies and clinics use online payment so that their clients and customers can pay more easily. If you haven't already, you should join them in this new way of taking payments! It will be more convenient for you running a clinic as you can ensure you do not have cancelled appointments which lose you money. Also, it will be more convenient for your clients as they can pay at the time of booking.
Therefore, if you are using EasyPractice, use EasyPay. This is our very own payment system as an integration with Stripe! (And it's cheaper than PayPal! 😉)
4. Give your clients a discount
Sometimes you need to reward your clients with a discount. Why not do it today while they are feeling the effects of all that Christmas shopping in their wallets. They will thank you and it will encourage them to book an appointment with you in an otherwise stingy time of year.
With EasyPractice, you can use the Discount codes app. Just set up a code and send it out to your clients. Then just watch the bookings come flooding in.
3. Set up more events
Even if you cannot meet in person, run an event to bring people together virtually. This could be a yoga class or a group discussion, depending of course on your profession.
When people come together in a group, it lifts their spirits and this will also make you feel great about your job!
You can create and run events very easily with EasyPractice, online or in-person.
2. Let all your employees use the same system
One of the most important tips for 2021 is that a sense of unity can be created when you bring your employees together in the same system. You will be able to give each of your employees the freedom to log in to see their own calendars and bookings, as well as see how they are doing compared to each other.
Use the EasyPractice employees app to get statistics for each of your employees, have an overview of their individual calendars and make everyone's work easier!
1. Remember to continue giving great customer service!
You are probably already a customer service pro but if you need a quick reminder, just think of the 5 key elements for great customer service: Respect, Patience, Personalisation, Empathy and Hospitality. 😀
Always show your great customer service skills whether a client steps into your practice or gives you a phone call.
---
… Happy New Year!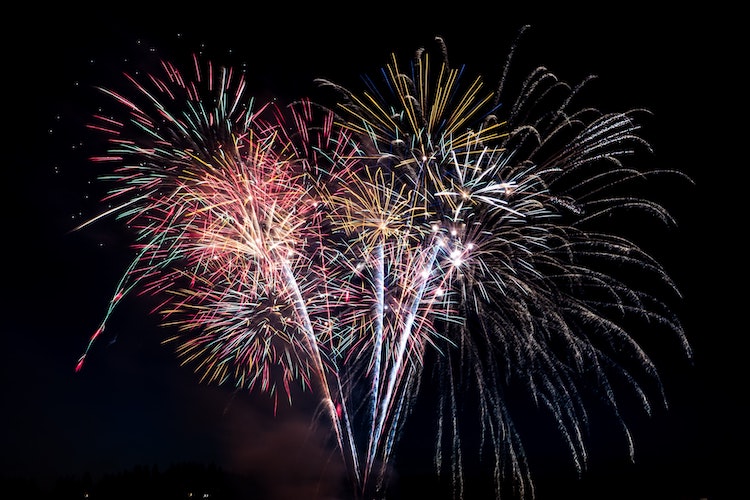 We wish you a very happy and healthy new year from us all at EasyPractice!
We hope you find these tips for 2021 really helpful! As always, please let us know if you have any questions or need anything from us and if you haven't already, don't forget to get started with your free account!