The idea with EasyPractice is to make it possible for anyone to get their very own clever booking form. Clients will be able to make appointments as soon as online booking is installed. And, because EasyPractice is integrated with Google Calendar and iCal, you'll have an 'all in one' solution for your practice 🙂
Here is a short guide for setting up your online booking form in EasyPractice.
Step 1 – Introduction
When you're logged in to the system then go to 'Apps' in the menu and activate 'Online Booking'. When doing so a pop-up window will appear and guide you through the set up.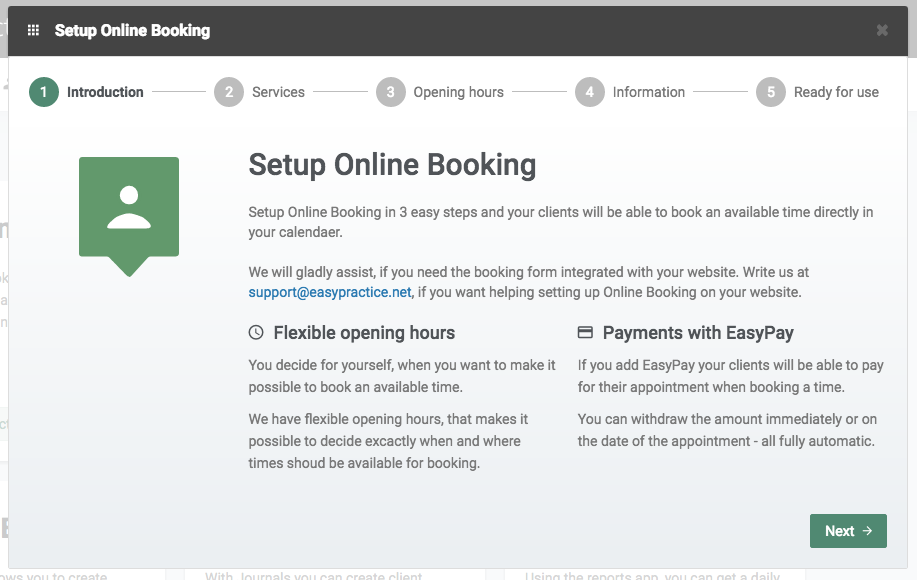 Step 2 – Services
If you haven't registered any services yet, you'll have to do that first. Just click the link and go back to the section 'Set up Online Booking' when you've finished. Choose which services you'd like to have in your online booking form.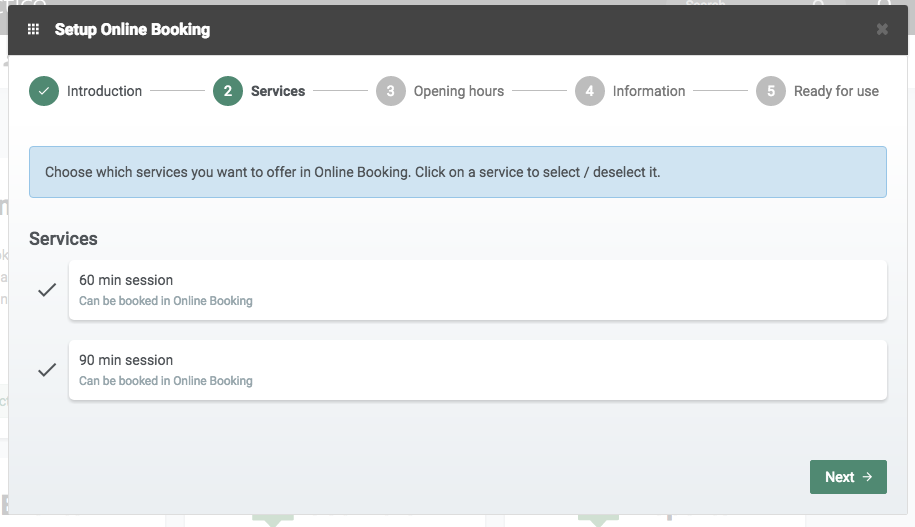 Step 3 – Opening Hours
In this step, you'll define your daily opening hours. It's within these hours that your clients can book an appointment with you. If you'd like to turn off Online Booking during a specific day or period, you'll be able to do that later on. If you'd also like to have more than one active calendar connected to your booking form, you'll also be able to do that after the setup.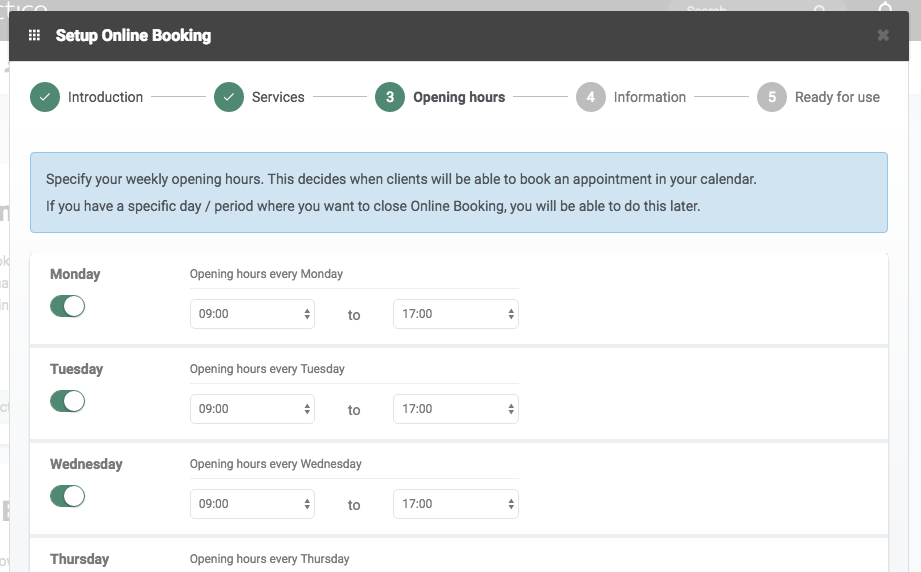 Step 4 – Information
The last thing you'll need to do, is to write a header, and, if you like, you can upload your company logo and choose whether or not the system should automatically notify you of new bookings.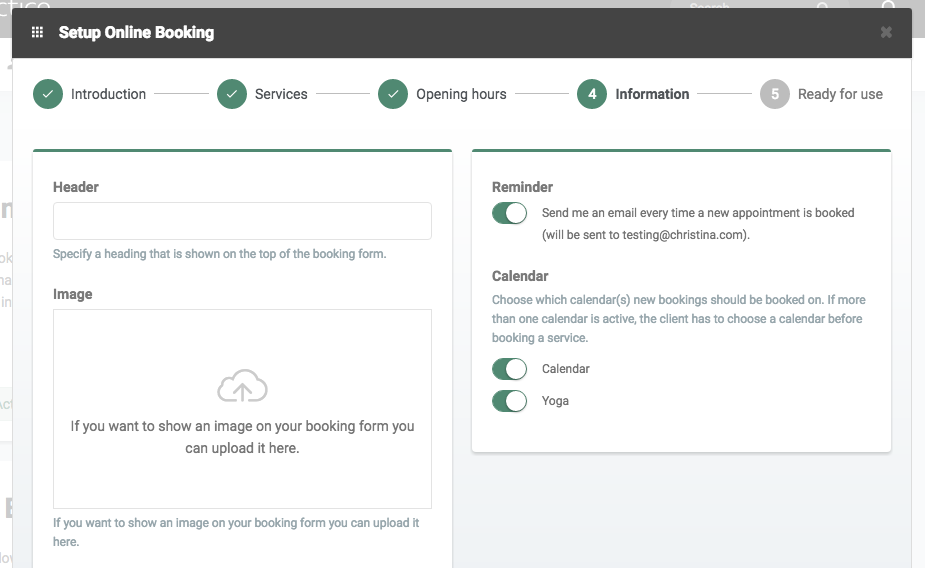 Step 5 – Done!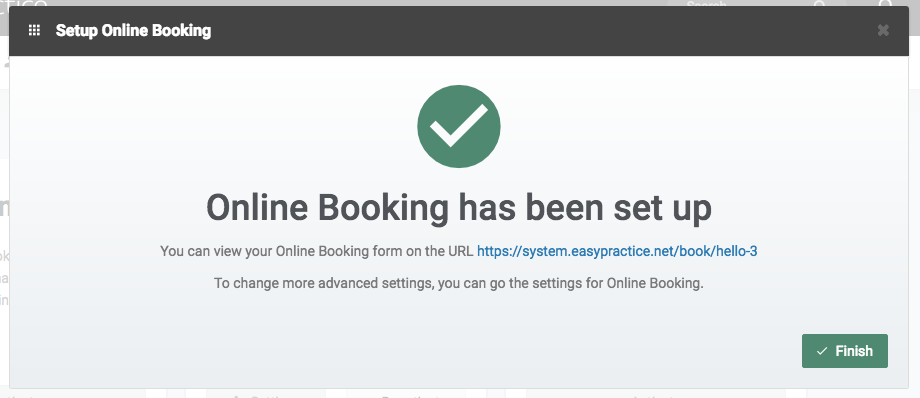 This is our example of what an online booking form might look like:
Go to the blog post 'Three ways…' (LINK) to read how to insert the online booking form to your website. Or else send us an email at [email protected] 🙂