Being able to export and import information about clients, bookings, and journal entries is important for several reasons. Firstly, your clients must be able to access their records in a quick and easy way when they request it. Also, it is absolutely essential to be able to export and import information quickly when you decide to switch from one appointment booking software to another. Therefore, EasyPractice has designed an easily accessible Import / Export function that makes it possible to import and export files completely free of charge. With the Import / Export function you can, among other things:
Retrieve detailed information about journals, bookings, invoices, and much more
Decide between which date range the information should be retrieved
Import CSV files with client information (including journals) directly to EasyPractice
Do you need help importing records and client lists? Or do you not have the ability to extract the files in CSV format from your current system? In that case, feel free to contact us at [email protected]. We can arrange a secure external upload and import your files manually – of course, this would be at no extra cost.

Full control over your own data
For us at EasyPractice, it is important that our users have full control over their own saved data, without having to go through us to retrieve it and without paying anything for the export. To export a file, simply log in to your EasyPractice account and then go to 'Settings' -> 'Import / Export'. Here you choose which information you want to retrieve and within which date range. Then click on "Export". Within a few minutes, the file will be available for download, and will remain available for the next 24 hours.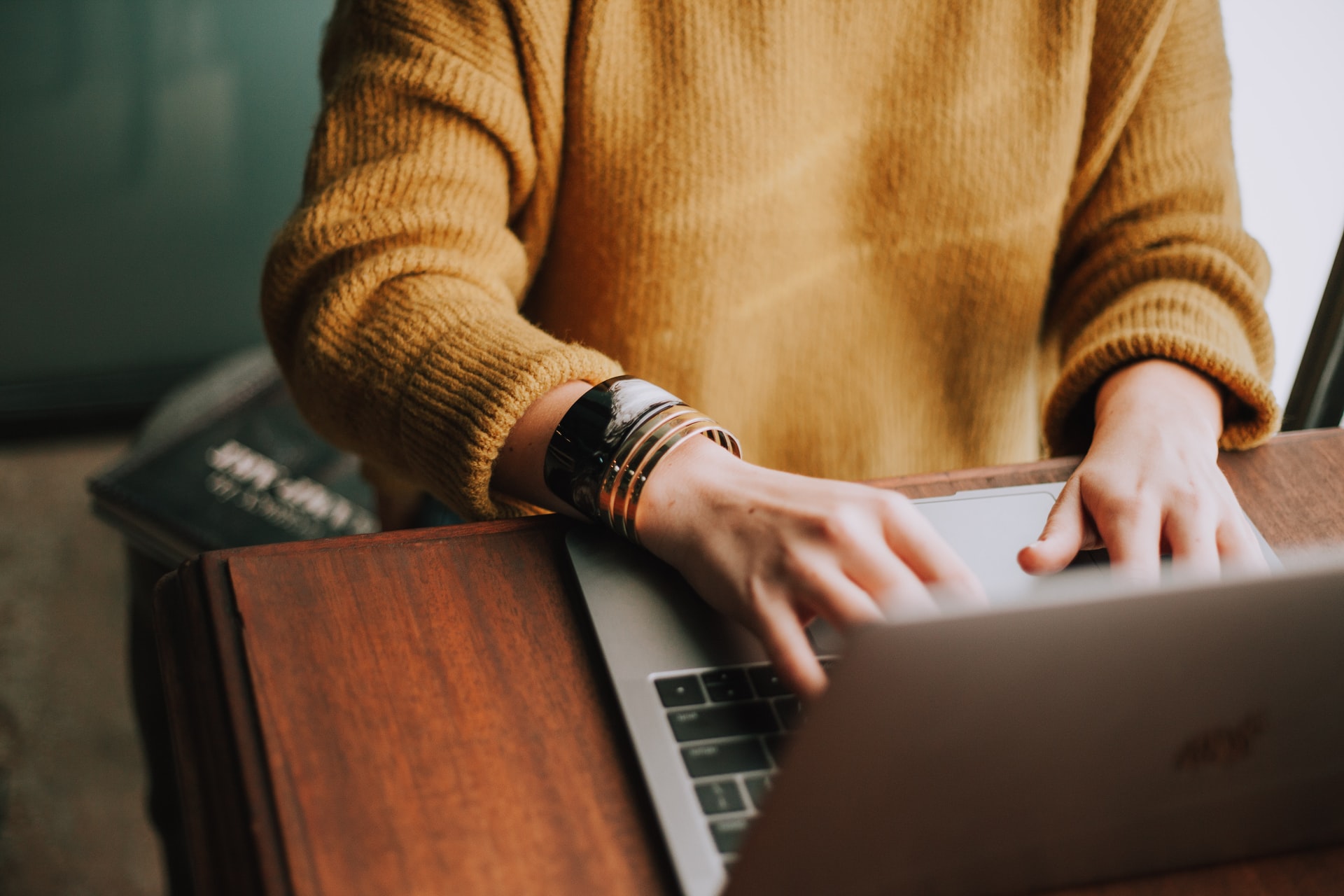 Detailed information
You can choose to export a wealth of information from EasyPractice. The lists are detailed and contain different categories depending on the type of file you choose to download. For example, does your accounting firm need more detailed information about your invoices? Then you can quickly and easily download a list of all your invoices in the last month, with information about payment date, amount, payment type, VAT, and much more. You can also download your received online payments from EasyPay and have them all in one place for an even better overview of your client's online payments.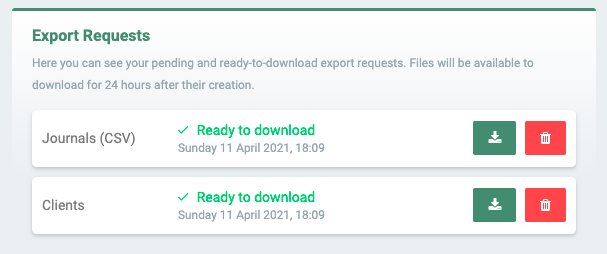 Easy setup of your EasyPractice account
If you are looking to switch from your old appointment booking software to EasyPractice, this function will make the process significantly easier. Whether you have a lot of clients, or not, importing their information is equally easy. Therefore, if you thought about switching, but you were discouraged by the amount of data you need to export, we got you covered! As mentioned before, you can contact us if you have any problems with the process and we will help you!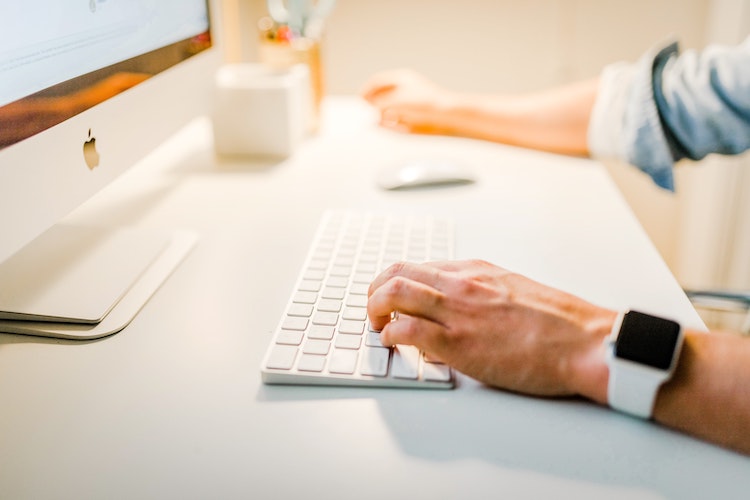 Import your client list to your new appointment booking software
While switching to easy practice, you can simply import your client list with their names, email, phone numbers, or whichever data is important to you. So, setting up your new account with us won't require setting up your client profiles manually. The same applies to importing their journal entries from your journal system. If the journal system you used before allows you to extract your entries, importing them into EasyPractice is a simple task. Naturally, the same goes with your old bookings. There is no need to lose the history of your appointments. You simply continue where you left off with your old software!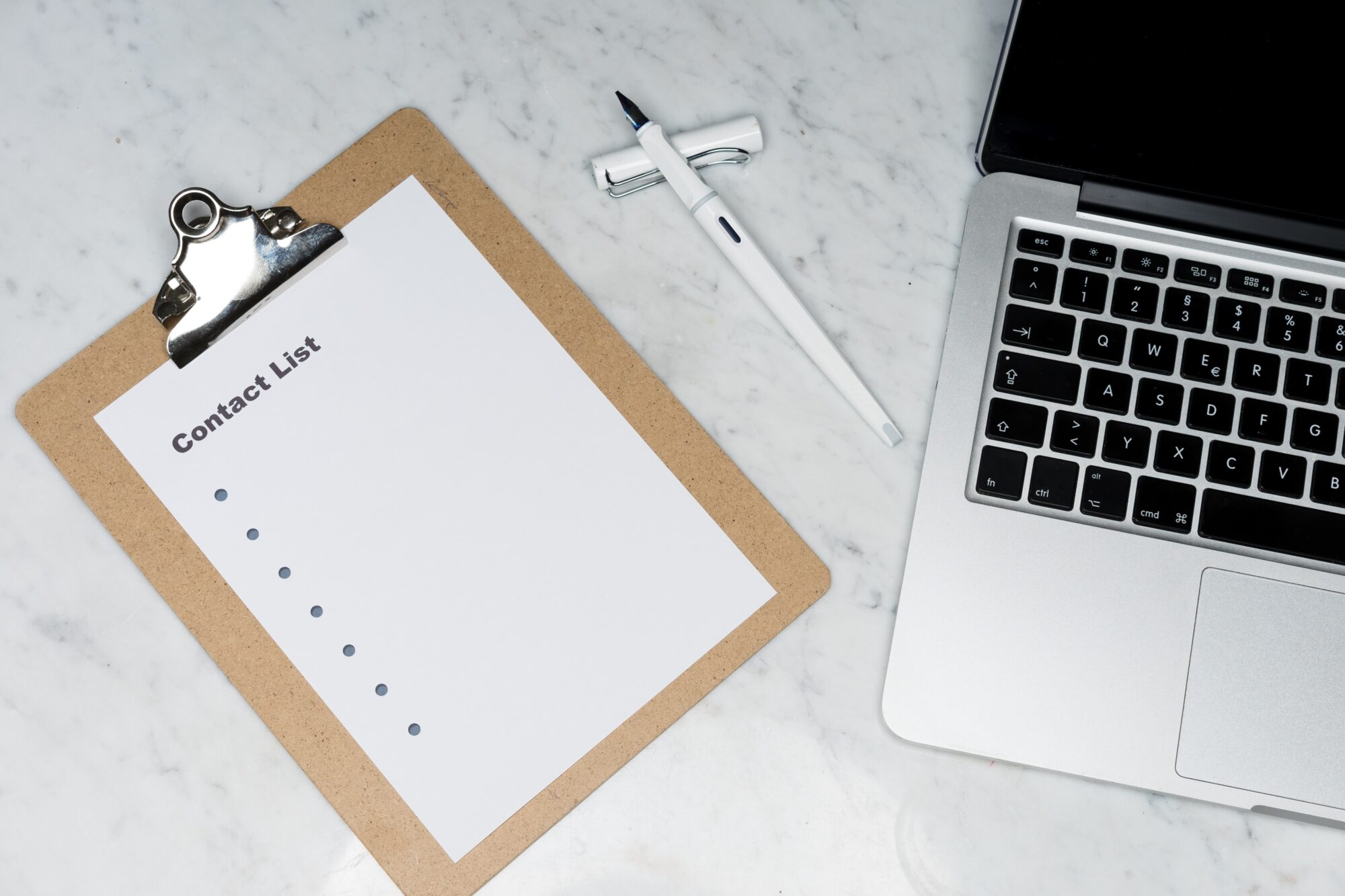 Get started right away!
Whether you are interested in testing our Import/Export function or you have any thoughts on how to make the best use of the function create a free account with us today and and try out our functions for free. If you have any questions or if you need help with anything, don't hesitate to contact us directly at [email protected]. We look forward to hearing from you. If you already have an account and you are not sure about how some features work, visit our Help Centre for in-depth explanations!
Ready to make your workday easier?
Back to top