One of the most important factors for your clinic is definitely online clinic review sites, when it comes to customer satisfaction. When patients are in need of a clinic (either a dentist, pediatrician, or a general practitioner), they often visit numerous online clinic review sites before they make a decision on which clinic to go to. Therefore, patient feedback on clinic review sites can be important to your clinic's overall success. But which are the best clinic review sites for your business? Here's a small guide on the 5 most well-known clinic review sites and how you and your Online booking can benefit from creating a profile on one, two, or all of them.
What exactly is a review site and what is it used for?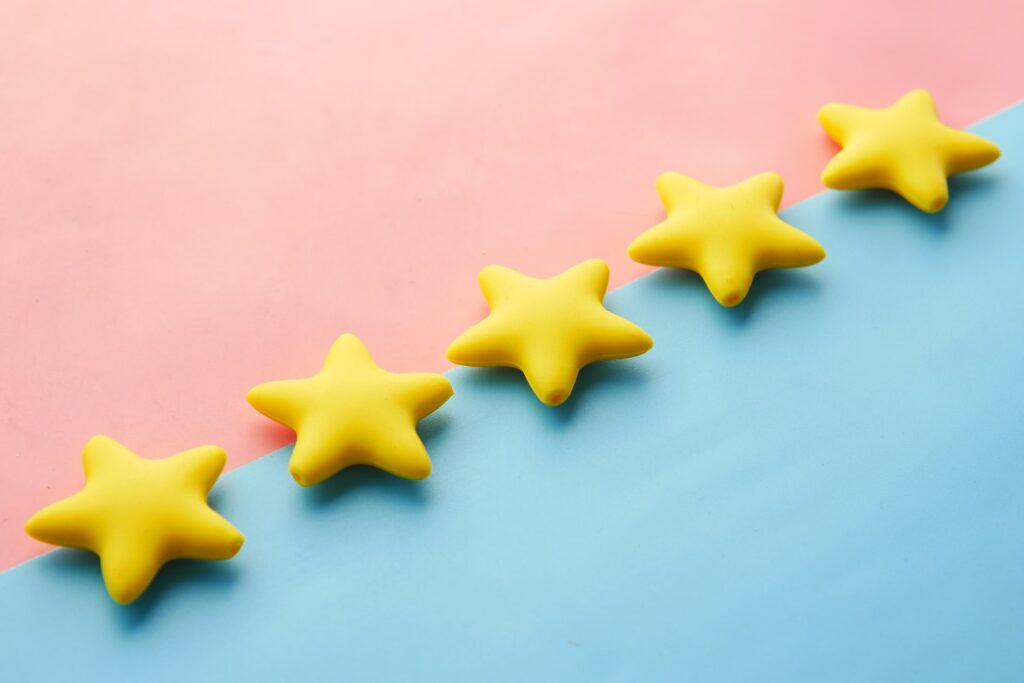 A review site is a website where people can post feedback (both negative and positive) about businesses, products, or services they have tried.
Review sites are used for people to view a company's online review and their overall star rating, before either purchasing from them or visiting them (hotels, restaurants, clinics, etc.) Reviews are therefore useful and important as they can facilitate consumers' decision-making.
There are many clinic review sites that you can search for on Google. There are for example:
Google My Business.
Yelp.
Healthgrades.
Vitals.
Caredash.
Wellness.com.
ZocDoc.
RateMDs.
In this blogpost we will specifically have a look at Healthgrades, Vitals, Caredash, Wellness.com & ZocDoc.
Feedback from your clients is always welcome whether good or bad. If you know what your clients love about your clinic, you can tell others about these services or areas to encourage more clients to come. If you know what clients want you to improve on, you can do that too! Here are some top tips from us on how to make sure you get valuable feedback from your clients as well as how to make the most of it.
First of all, why should you create a profile for your clinic on an online review site?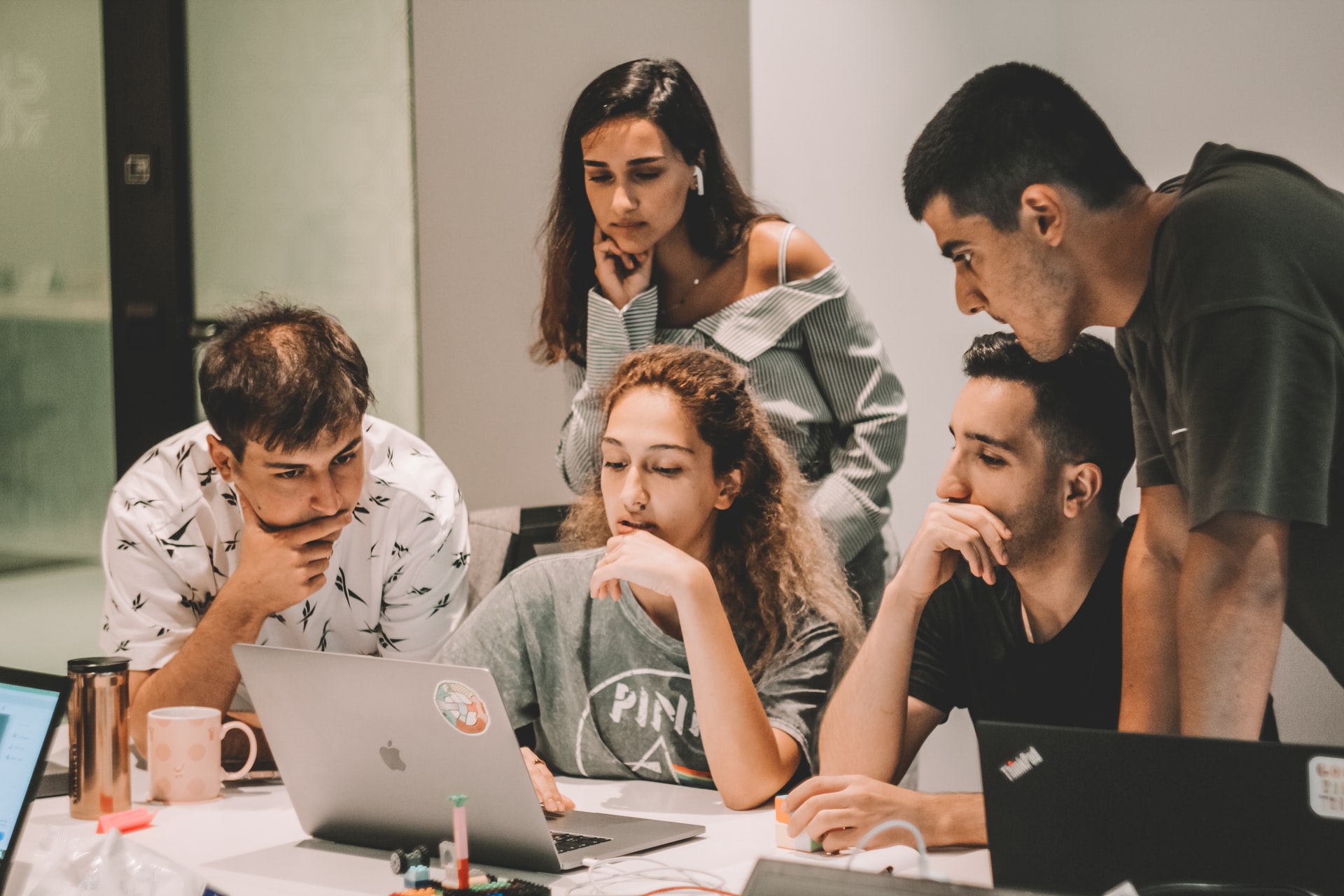 Patients use review sites to search for a new doctor,practitioner or the like that has good reviews or to avoid specific clinics with negative reviews.
By using online clinic reviews sites, you improve your online visibility and interact with your customers and potential customers. Review sites should be an integral part of your marketing strategy, as they make it possible for you to monitor your online reputation, understand what your patients need, and focus your resources accordingly. Therefore, you should check your profile regularly and make sure that your information is updated.
Review sites are a great way to attract new patients and to keep your current patients. You do that by listening to your patients and by responding to online reviews. Whether it's a good or a bad review, it's all about listening to what they have to say – maybe there's something they feel like you could do better at the clinic – or if they have positive feedback, you should show gratitude.
If you're interested in using online reviews to your benefit, it's also important that you ask your patients to leave a review. In today's society, online reviews are a huge factor and it'll only grow from here, as we live in a highly technological world. Online review sites are therefore prevalent amongst many professions within the healthcare industry.
How patients use online reviews
The number of people who use online reviews to help search for a new doctor, dentist, physician, and so on, is increasing.
In fact, research shows that 84% of people trust online reviews as much as they trust their friends – and 91% of people read online reviews and take them into consideration before they make a decision. Out of the 91%, 68% of people form an opinion after they have read between 1 and 6 reviews. So, online reviews matter.
Therefore, online reviews (or a lack thereof) can greatly influence medical providers' reputations and ability to attract new patients – and practices with unresolved bad reviews or minimal (or no) online presence are at risk of missing out on new patients.
The numbers above make it clear why you need to encourage your patients to leave reviews – and why you need to take any bad reviews seriously. If you include the work with online clinic review sites in your processes and marketing strategy, you'll tap into new and extensive opportunities and possibilities.
The top 5 clinic review sites of 2021 you should use
This is the internet's answer to the 5 best clinic review sites of 2021. I'll break them down for you in the following sections. All 5 review sites can also be accessed via an app, which makes them easily accessible on the go.
Healthgrades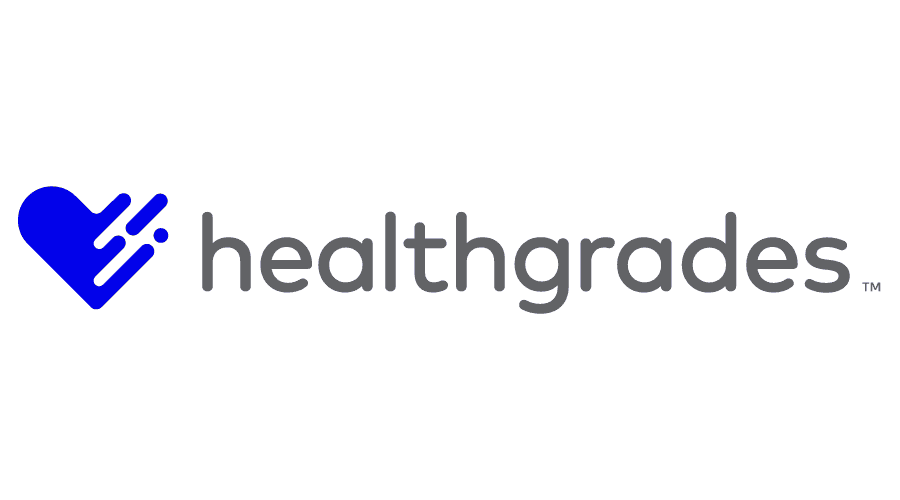 Healthgrades has more than 3 million American health providers and is ranked as one of the most trusted and best doctor review sites. You're able to search up physicians, hospitals, and health care providers. Setting up a profile is one of the best ways to obtain new patients.
A 2018 online reviews survey showed that 66.3 percent of consumers consider reviews to be influential when looking at new primary care physicians. Using Healthgrades can help you get feedback from current patients, while providing information to attract new patients to your practice.
How to register for Healthgrades
It's very easy to set up a profile on Healthgrades. You need to go to the Healthgrades account registration page. If you are a provider, enter your name, and if you work on behalf of a provider, enter the name of the provider you represent. Now, you just need to fill out the remaining fields and click on 'Register Now'.
Vitals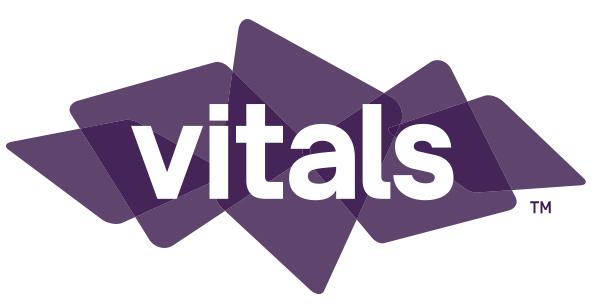 Vitals is one of the largest online databases of patient reviews for doctors and facilities. It has more than 1 million physician profiles, 165,000 facility profiles, and more than 9 million reviews and ratings. Here you can search by name, location, condition, insurance, and by specialty – this makes it a user-friendly website that all ages can navigate. It is big in the US as it features all states.
On vitals you can search for dentists, podiatrists, chiropractors, optometrists, dermatologists, endocrinologists, family physicians, neurologists, ophthalmologists, obstetricians & gynecologists, orthopedic surgeons, pediatricians, primary care doctors, gastroenterologists, and urologists. They also have facilities, such as: Urgent care centers, pharmacies, nursing homes, hospitals, and group practices. As mentioned above, you're able to search by specific fields, so you can for example search up "adult asthma" or "bipolar disorder". Vitals therefore offer a wide range of specialties within different fields.
They also offer education guides – here you can for example learn more about Adult ADHD, Crohn's disease, and much more.
How to register with Vitals
If you want to claim a Vitals profile, you need to search for the specific practice on the website in the right hand corner and click the "claims this profile" link from your profile page. Here you will need to add name, last name, business address, phone number and when you've claimed a profile on Vitals, you're able to add a profile picture. You can also add any additional information if needed.
Caredash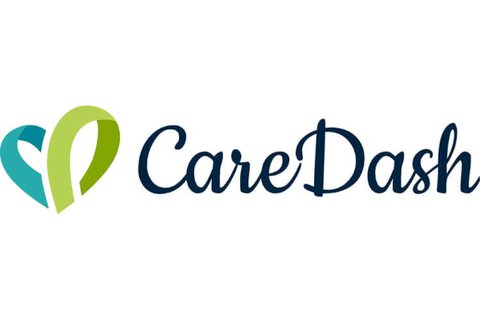 On Caredash you can find, compare, and review doctors. You'll get honest and transparent information, ratings, and reviews. You're able to search for dentists, therapists, hospitals, and doctor reviews. In general they have: Primary care physicians, therapists, dentists, pediatricians, ON/GYNs, optometrists, midwives, as well as other specialists, such as hand surgeons, pain medicine specialists, sleep medicine specialists, and so on.
Caredash collects reviews by asking patients – every patient must sign up to ensure that all reviews are written by real people. The review then goes through an approval process to ensure all reviews are trustworthy.
How to register with Caredash
More than 3 million active healthcare providers are already using it for their benefit. Caredash has more than 2 million monthly visits, making it one of the fastest growing review sites within the healthcare industry in the world.
It's easy to add a profile on Caredash, all you need to do is click on 'get started now' under "Claim you free doctor profile" and then update your free profile, by filling out the blank fields. First you will need to tell if you're a doctor or provider, a practice or office manager or an agency or third party firm representative. If you're a doctor, you'll have to click on that and "start now"- now it's time to fill out your practice name, e-mail, address and phone number and this will get you started on your very own Caredash profile.
Wellness.com

This website is a bit different from the others. Wellness.com features blogs about health and medical information as well as doctor ratings, reviews, and more.
On Wellness.com you can search up mental wellness, physical wellness, social wellness, spiritual wellness, and lifestyle wellness.
"Wellness is the result of personal initiative, seeking a more optimal, holistic and balanced state of health and well-being across multiple dimensions." – John Valenty, CEO of Wellness.com.
You're able to search for your nearest practitioners. You can select by specialty and by state, then the website will generate doctors within the field you've searched for. Here it's also possible to look up online reviews on the specific doctor that you've searched for. The website will also let you know if the owner of the clinic is verified. This gives patients an impression of liability and trustworthiness.
How to register for Welness.com
You're able to sign up for free, by clicking in the right hand corner. All you need to do is fill out the blank fields with name, last name, mail, number, profession and so on. When this has been done, an activation email will be sent to you, when you have accepted this email, you're good to go and you now have a profile on Wellness.com
ZocDoc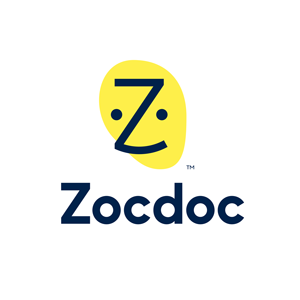 ZocDoc is a platform for booking appointments. Patients can also submit their own review and patients can use the site to fill out basic forms that are typically done in the waiting room.
ZocDoc has tried a new approach on the market with video visits, making it possible to see patients globally. ZocDocs video visits represent over 15% of new patient booking and this gives them a unique position on the market.
On ZocDoc you're able to search for dentists, primary care doctors, OB/GYNs, dermatologists, eye doctors, and psychiatrists and much more.
How to register with ZocDoc
It's easy to set up a profile on ZocDoc. You need to click on "sign in" and then you need to list your practice on ZocDoc. You will then need to fill out your name, last name, address, email, phone number, ZIP code, primary specialty, and practice name.
Then you'll click on 'request demo' and ZocDoc will get back to you.
Online review sites can attract new customers and help you retain existing ones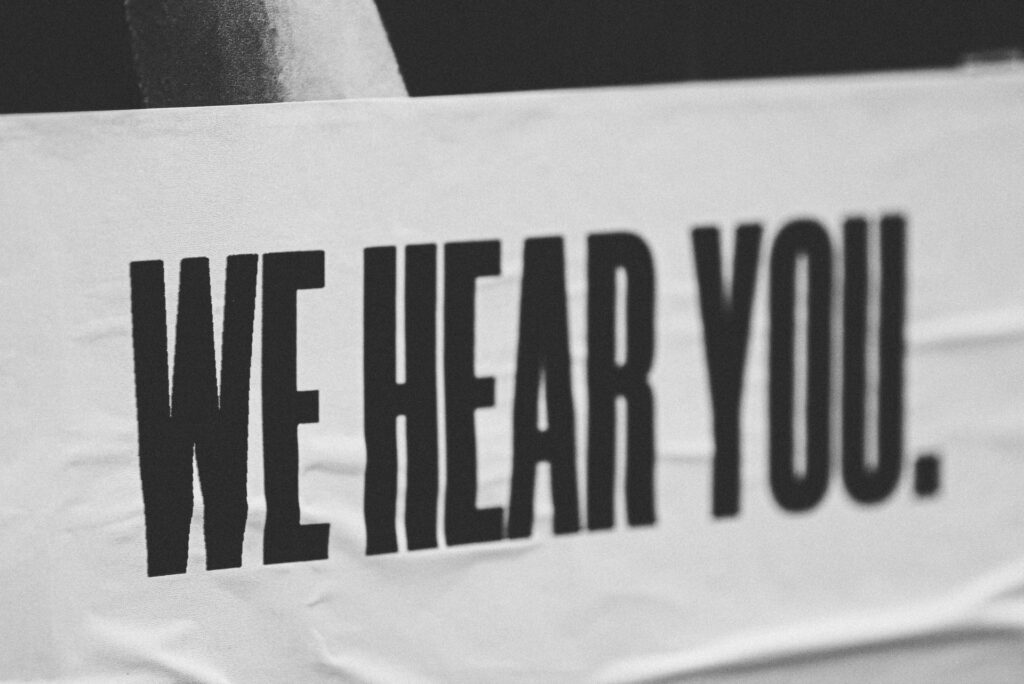 The healthcare system is in great acceleration and that means intense competition between clinics. So, to encourage patients to visit your clinic, you should start by looking at your online reviews and setting up profiles on clinic review sites. The more you respond to reviews and the more you interact with patients, the more it'll benefit your practice in the end as you'll be able to increase awareness about your clinic and your chances of attracting new patients.
If your current patients see you acting in a professional and honest way online and you take into account what they have to say, then there's also a greater chance that they'll stay with you. We are here to help you with our Apps and Features to receive great feedback from your clients.
Why is it important to respond to reviews?
This is such an important part of using online clinic reviews and it'll say everything about you and your clinic. Responding to reviews is crucial – both the good and the bad ones. If you want your business to grow with the help of online reviews, it's essential that you interact with the patients who have taken the time to leave a review and share their experience – even (and perhaps all the more importantly), if the review is bad.
How much you can benefit from online reviews largely depends on how you choose to handle your reviews. A bad review can easily have a good outcome – and if you respond in a professional and sincere way, you'll be able to reestablish trust and make the patient feel heard and respected, and therefore making the outcome better than what you first expected. Bad reviews should not be seen as a problem but as an opportunity to gain trust. Keep track of your reviews on the Top 5 best clinic review sites.
Let's quickly sum everything up…
Online reviews can be crucial for your clinic – and especially for your clinic's reputation. Responding to (and engaging with) reviews is a great way to attract new potential patients and to help you keep your current ones. Therefore, it's important to know the benefits of your online activities. New patients come across your page to seek unbiased information and existing patients offer a source of value to you as they are willing to give feedback on their experience. Reviews add credibility to your brand and patients are interested in user experience, so adding online reviews as an important task to your marketing is definitely not a bad idea.
If your patients feel safe and feel like you're a responsible and trustworthy practice, they'll continue to choose you over other clinics, and are more likely to spread the word about your clinic to other potential patients.
Online clinic reviews can benefit you in the best possible way – even the bad reviews. The more you interact with your patients, the more likely you are to attract new ones to your clinic. How you handle online reviews, will say a lot about you as a professional. If you ask your patients for reviews, it will help form a relationship with them and it'll show trust – you show your patients that you trust them and in what they have to say about you and your clinic. The more text there is about your clinic, the better your ranking will also be on Google and this means more organic traffic to your website and more potential customers. And when listing both good and bad reviews, your profile becomes more honest and that's what people like to see.
Now it's up to you
So, setting up a profile on one (or all) of the above 5 clinic review sites will help your business and your reputation grow.
I hope these tips and ideas are helpful for you at your practice!
In our Help Centre we have a lot of other useful and interesting guides.
If you have any questions or comments, please get in touch at [email protected] and we'll get right back to you! 😊 If you wish to try out our booking system free of charge to see if it works for you!