Great alternative to WriteUpp for therapists
Make sure that your booking system is right for you! See why other users have chosen EasyPractice as it fulfils all of their needs as therapists.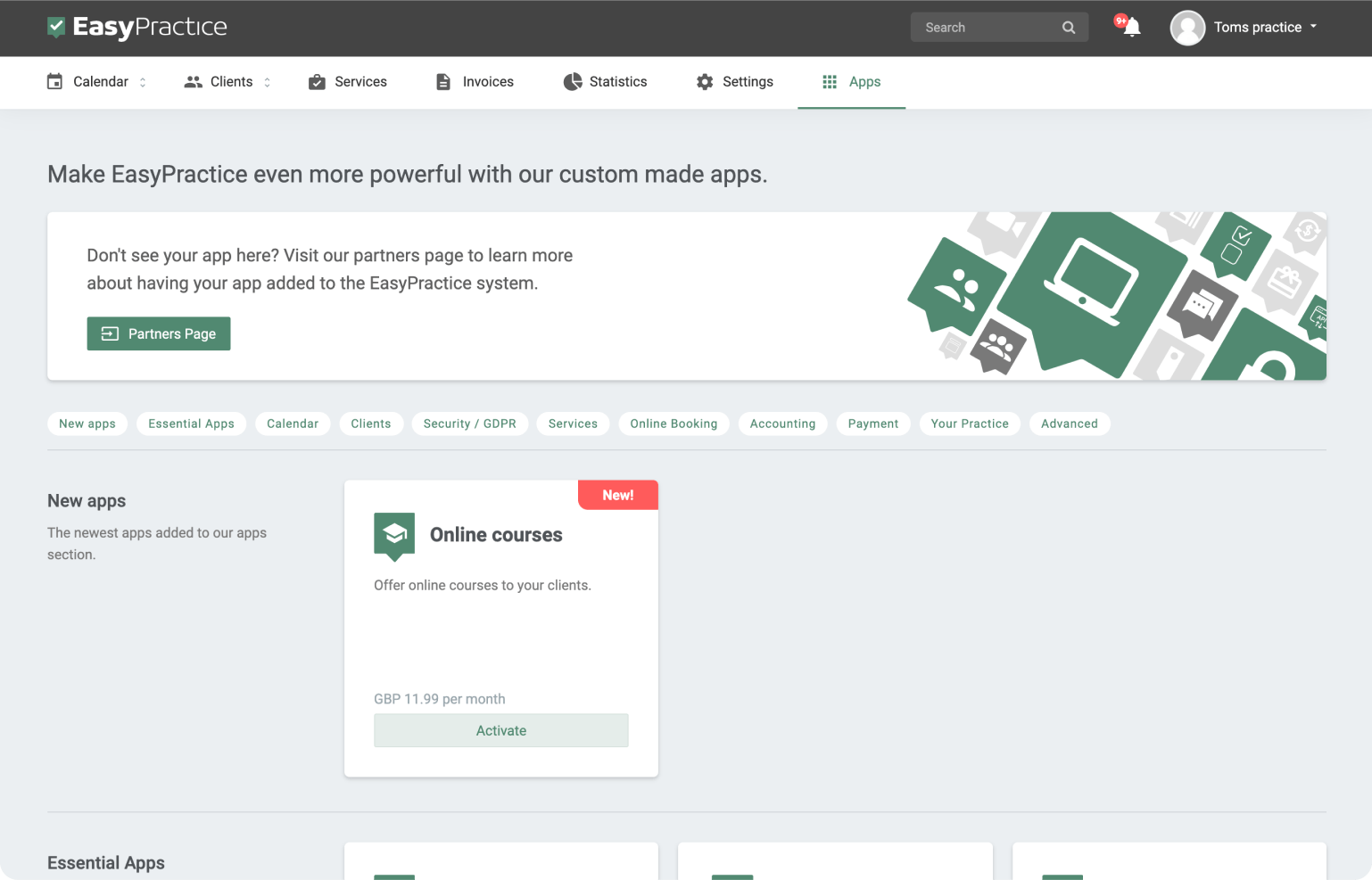 WriteUpp is a great system that will help you save time at work. If it is important to you that administrative tasks do not take up too much time then you need a system like WriteUpp. With features such as 24/7 online booking, SMS reminders for clients and the option to have video consultations, practice management software is becoming a necessity for any therapist or clinic.
Features
Why use EasyPractice instead?
When you use EasyPractice, you can have a free trial for as long as you like. We know it can take some time to decide if you want to switch or use a new system so we will give you as much time as you need. Have a look at some of the EasyPractice features that you can try out for free today.
Helping you to save time with your administrative tasks
With automatic online billing, you can ensure that everything runs smoothly and your tasks are simplified. This way, you have more time to focus on the important aspects of your work.
Through your online booking form, your clients can book without giving you a call. This means you do not need to be available to take bookings as EasyPractice can do this for you!
Our Employees app means that all the therapists at your clinic can have their own login and deal with their own clients. There is no need for you to take time organising bookings for your employees.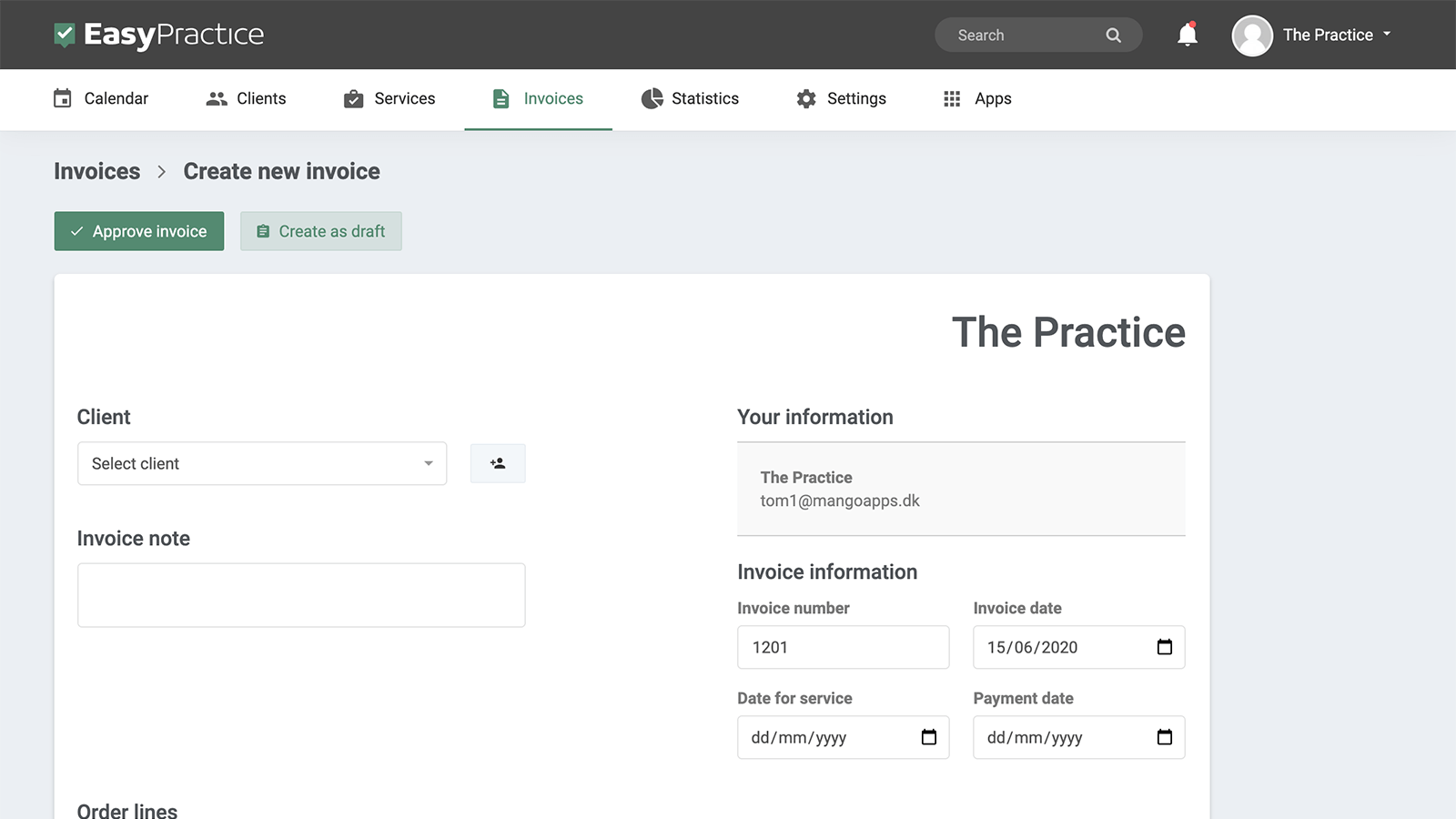 Stay secure with apps to ensure your data protection
With our "Automatic Logout" function, you can set the time you want to remain logged in when you are inactive. The shorter this is, the more secure your account is as you can be sure that nobody else has access to your account.
"Two-Factor Authentication" is an app in EasyPractice which means that your account is even more secure. You can be sure that nobody can log in to your account even if they have your password. At EasyPractice, we have many apps and functions to keep your account and data safe.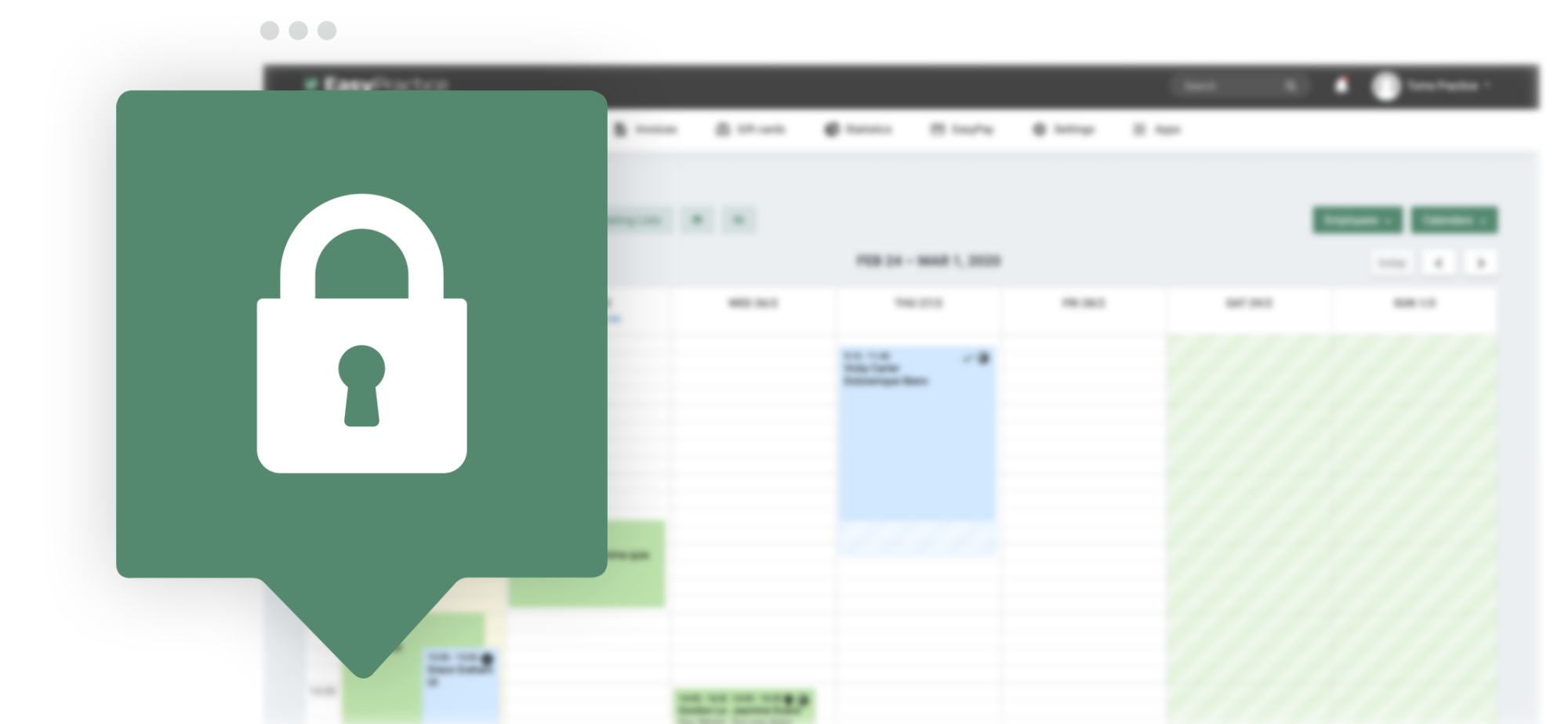 Writeupp can definitely help you to save time at work as it is a great system for storing your client data. At EasyPractice, we have made sure that we have the right apps and functions for you to be able to do this too. Whether you're looking for excellent security, ways to save time or a free trial that lasts indefinitely, we've got you covered. Make sure you are using the platform which has the features you need at your practice.
See how reviews compare
EasyPractice is rated highly by our users because we fulfil all of their needs. See how WriteUpp compares.
| | | WriteUpp |
| --- | --- | --- |
| Google | | |
| TrustPilot | | |
| Facebook | | |
Try EasyPractice for free
At EasyPractice, we're confident that you will be satisfied with our free trial which you can use for as long as you like. Unlike other systems, we won't stop your free trial after a month but you can explore our system for free forever. Why not give us a go for free to check that EasyPractice is right for you?
Register for free