Sometimes you need to delete or cancel things, and appointments in your calendar are no different. This is why we make your work as easy as possible and now there is now a new way to cancel appointments. Say you need to cancel a full day at once, there is a handy button you can click to do this quickly and easily.
Here is an explanation of the now THREE different ways that you can cancel appointments:
1. Your Calendar
You can cancel appointments by editing and deleting the appointment directly. In your calendar, click on the appointment, click 'edit appointment' and select the 'delete' button at the bottom: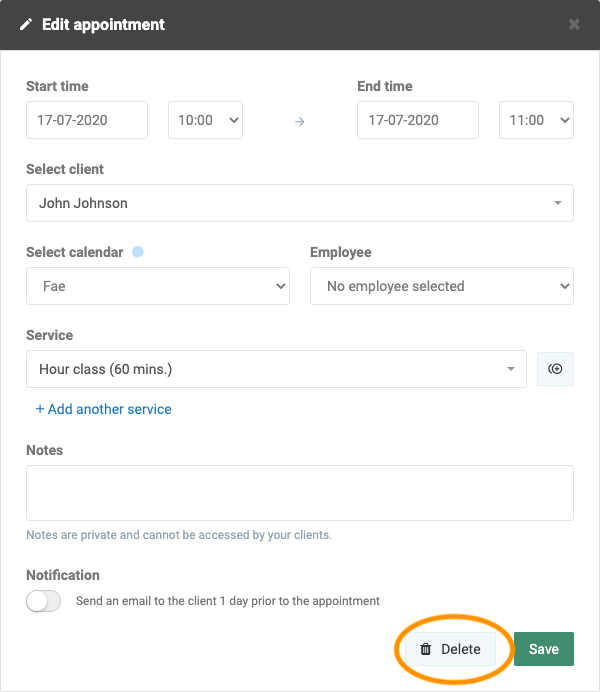 2. Appointment Status App
When you have activated the Appointment Status app, you can mark the appointment as cancelled without deleting it. Click on the appointment in your calendar, select 'Change status' and you can then select 'Cancelled':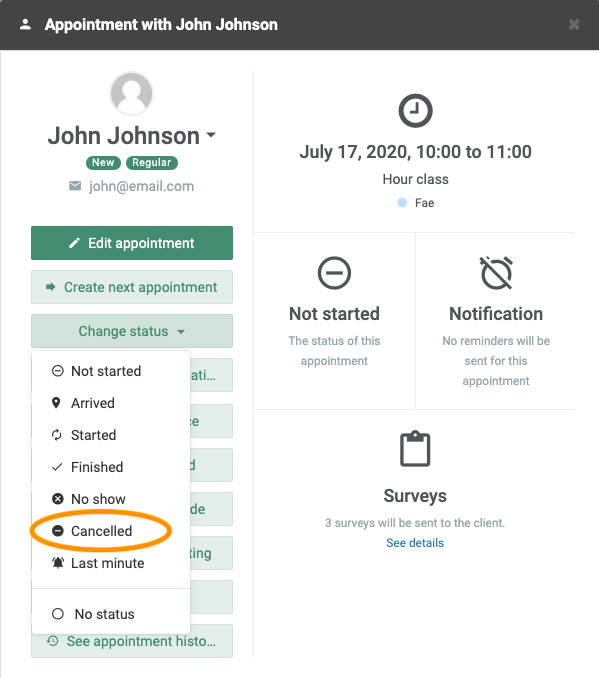 The appointment will remain in your calendar because it is not deleted but it will not clog up your overview. In order to see it, click 'show cancelled appointment' under the date which the appointment was originally.
3. Cancel a Full Day
And now the new option! You can delete a full day of appointments. When you have more than one appointment booked in a day, 3 dots will appear beside the date. If you click on them, you can delete all appointments. Of course, when you click 'Cancel appointments' you can still choose which ones are to be cancelled: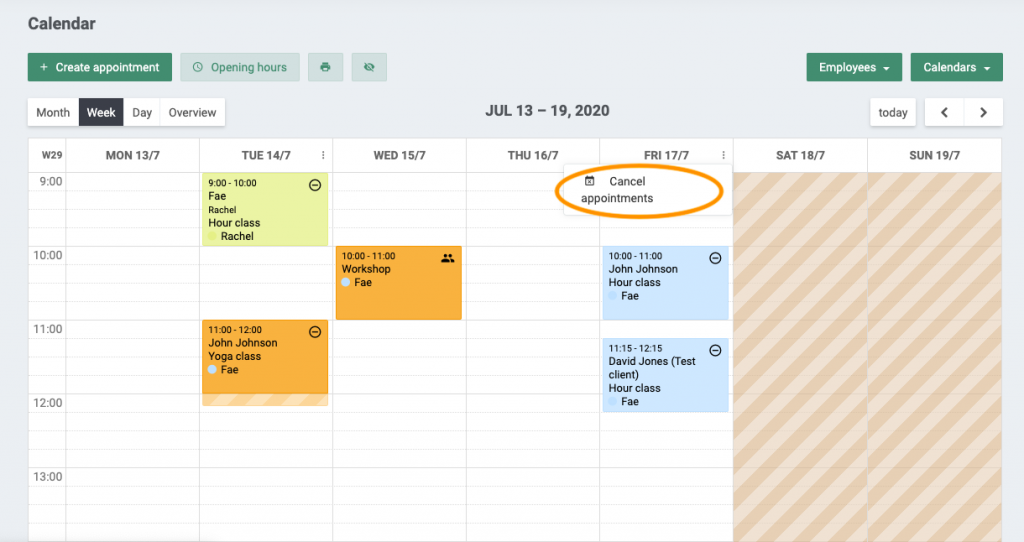 Again, you can click 'show cancelled appointments' beside the relevant date if you want to see them in your calendar.
---
If you have any questions, we are always ready for you at [email protected]!