Our Tenant app helps clinics onboard and manage tenants of their business, collecting and displaying useful and accurate revenue statistics based on invoices created. This helps a clinic live up to the tenancy agreement of shared revenue by providing clear insights into what the clinic owes to the tenant. Since the owner still receives all payments from clients and EasyPay and other settings don't change, the clinic owner is in charge of allocating the revenue in accordance with the tenants' agreements. For example, a clinic may charge 20% of the revenue for the use of its client base and other facilities – in this case, the tenant would get 80%, and the clinic 20%, all in a GDPR-secured online solution. Offer your tenants an attractive deal with our tenant app and benefit from it. Start using Tenants in your business today!
The tenant's app displays in-depth statistics based on the agreed revenue-share agreement
Tenants have their own login, permissions and calendar – but you have the control
Charge an individual share of the revenue for the use of your client base and other facilities
Profit from tenants while you stay in control
You may ensure that certain tenants only have access to the data they need to do their work by giving them certain rights. Therefore, when creating a new tenant, we made sure that you can decide what rights a new tenant has in order to protect your clients and other data. Your tenants will have fewer organizational chores to do as a result of having less information to sort through. The workflow in your clinic will be optimized with this kind of patient appointment system. Your tenant will be more effective if they can concentrate on their clients by clearing up the information they receive. The workflow in your clinic will be optimized with this kind of patient appointment system.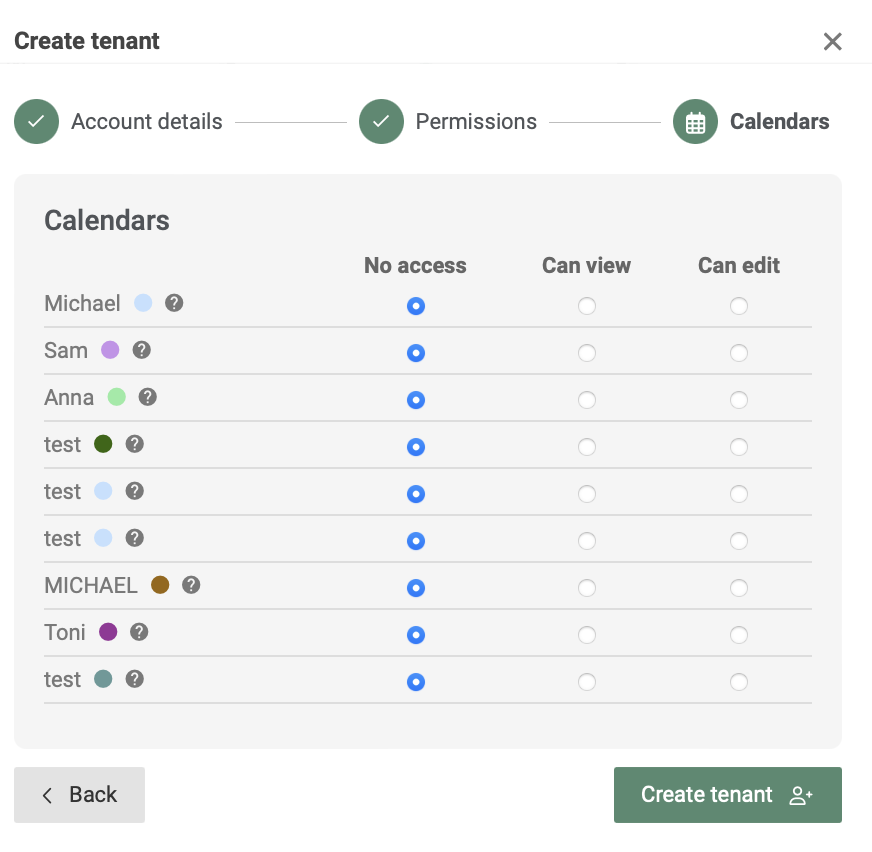 Create a tenant in minutes and benefit from this cooperation
The process of creating a tenant is very easy and includes all important steps to ensure that the revenue shares of the tenant and clinic are divided correctly, you can set the access rights for the tenant with a few clicks and the tenant receives in a separate email all login information for the tenant account. Statistics are part of a business, and you are certainly interested in the key figures of individual tenants as well as all tenants. That's why we've created an overview of important key figures from your tenants, which you can call up at any time.
Both parties can benefit from this cooperation. You offer the tenant an infrastructure, network and possibly a client base, while the tenants leave a part of their revenue to your clinic.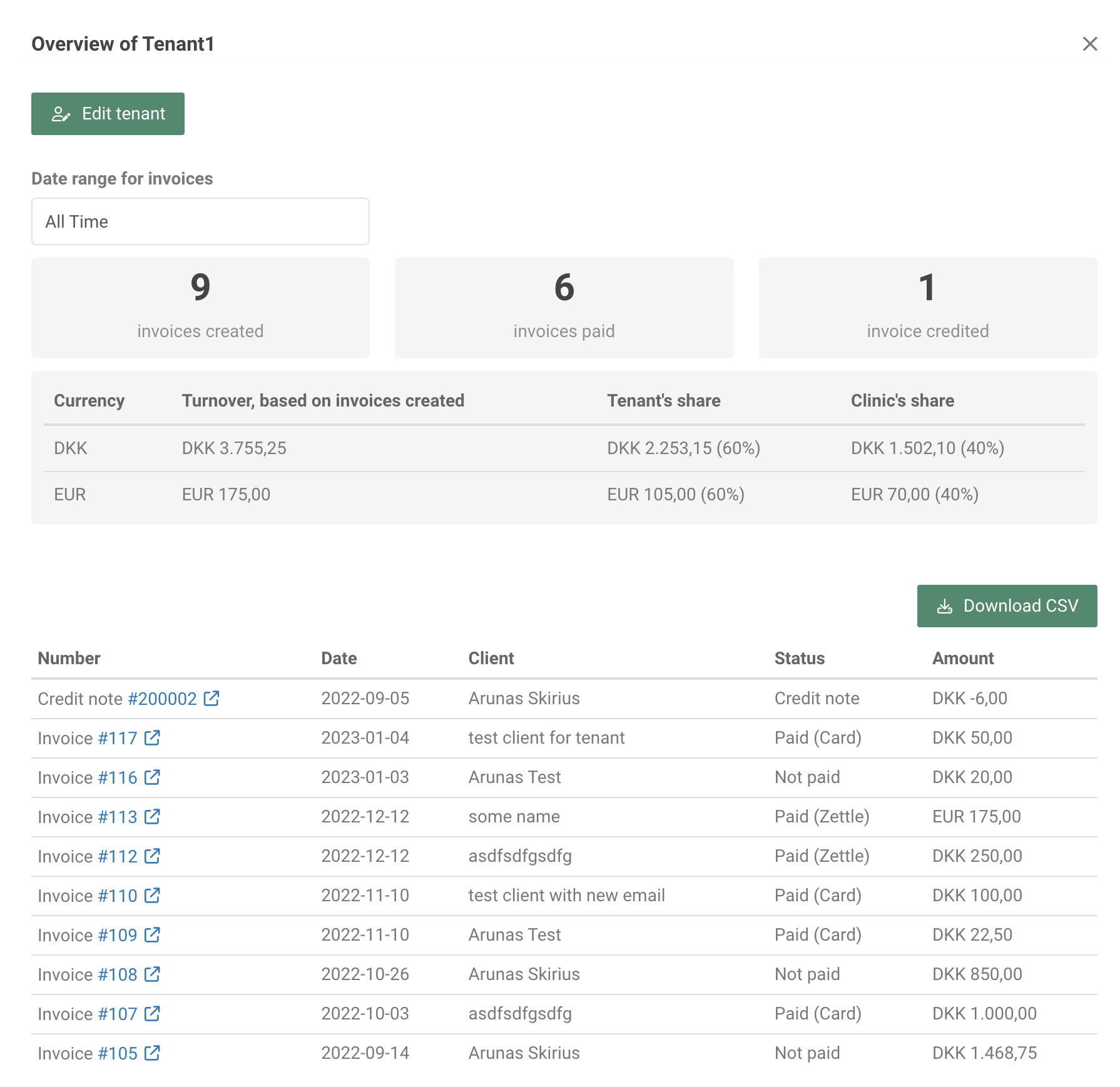 Professional, safe, easy
These are the benefits that come with Tenants to EasyPractice. The importance of having a strong online presence has increased, and it helps that it looks beautiful, too! GDPR is a major problem for many clinics, but EasyPractice may help with that. You and your clients can rest easy knowing that everything is done securely on Danish servers and in accordance with appropriate data policies. The EasyPractice system is made to be simple. Everyone should be able to register, pay for a subscription, and begin digitizing their business. We, therefore, focus on making things simple for you in all we do. Learn about the Tenant app by reading our guide in our Help Centre.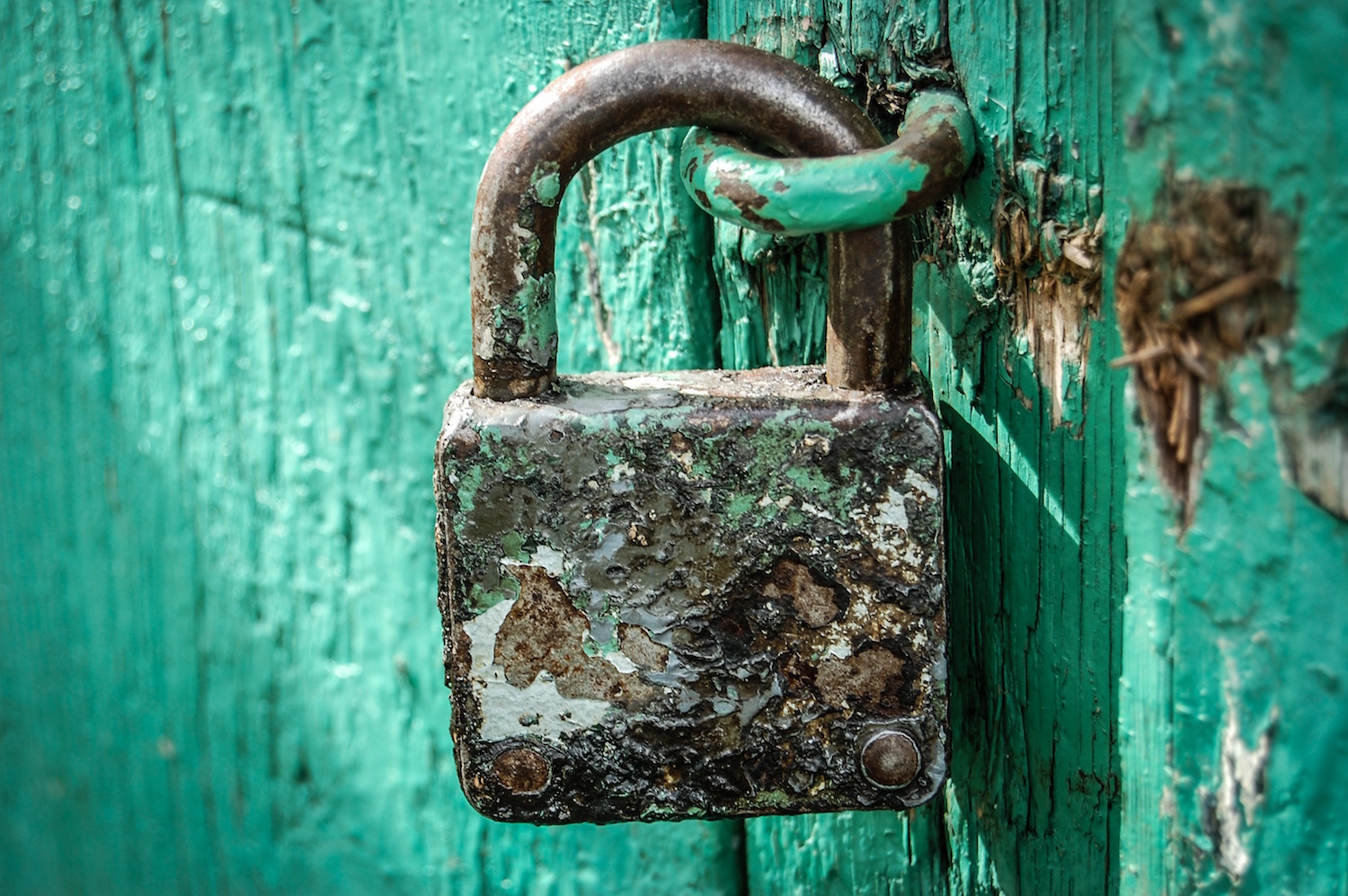 Interaction of tenants with other apps
Even if the tenant app is clever in and of itself, its true brilliance is seen when combined with other apps. The tenant app is compatible with all our other apps.  You could, for instance, enable tenants to access and manage waiting lists using this method. The same holds true for your online booking services, where you enable customers to book services. Invoicing combined with EasyPay generates invoices for all clients automatically, even for clients of your tenants.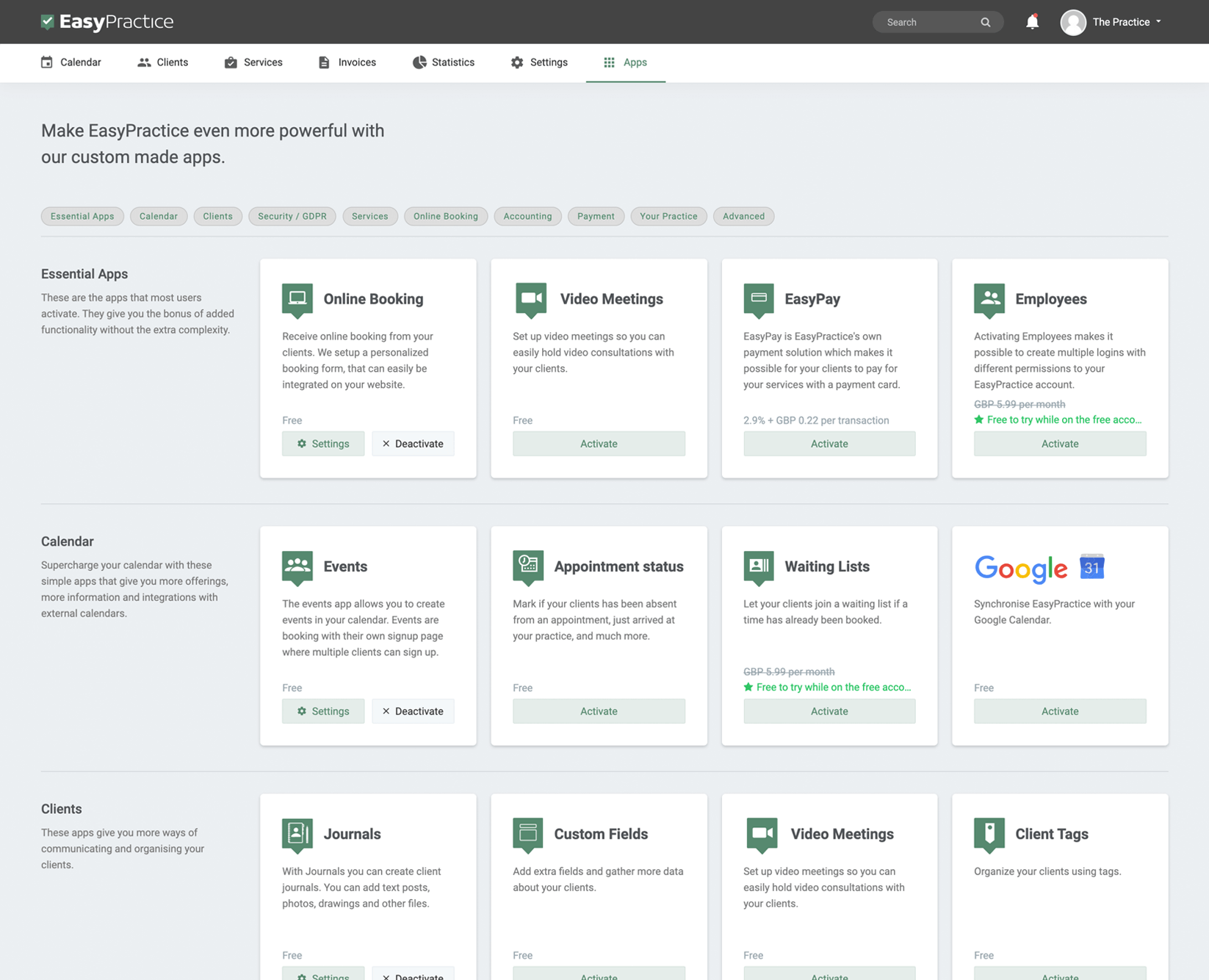 Get started with Tenants
If you wish to schedule patient appointments online and try our booking appointment app free of charge – sign up for EasyPractice today and try it out yourself. If you have any questions or if you need help with anything, don't hesitate to contact us directly at [email protected]. We look forward to hearing from you.
If you already have an account and you are not sure about how some features work, visit our Help Centre for in-depth explanations additionally to our Tenants guide and our Blog for interesting guides and articles!
Ready to make your workday easier?
Back to top