One of the most in-demand integrations with our customers was Zettle. It is one of the most popular payment solutions currently, and we have worked hard to bring it to EasyPractice. This integration is targeted to those of you who wish to receive payment on the spot in your clinics. This is a free app available in your EasyPractice App menu.
Sending invoices from EasyPractice to Zettle is incredibly simple, as well as receiving payment through Zettle's card terminal. All the payments are automatically registered in your EasyPractice account.
Introduce a card terminal into your clinic
Send invoices to Zettle and have all your payments in one place
Print receipts right after receiving payment
Make paying at your clinic fast and simple
Zettle is a well-known payment solution that is simple to use and easy to get. A Zettle card reader will allow your customers to pay by card at your clinic or practice. They have many different packages, depending on your needs. You can choose to only buy a single card terminal, or you can get a complete cash register system. A system like this consists of a receipt printer, card reader, and a cash register. Depending on the size of your business and your needs and preferences you can choose what works best for you.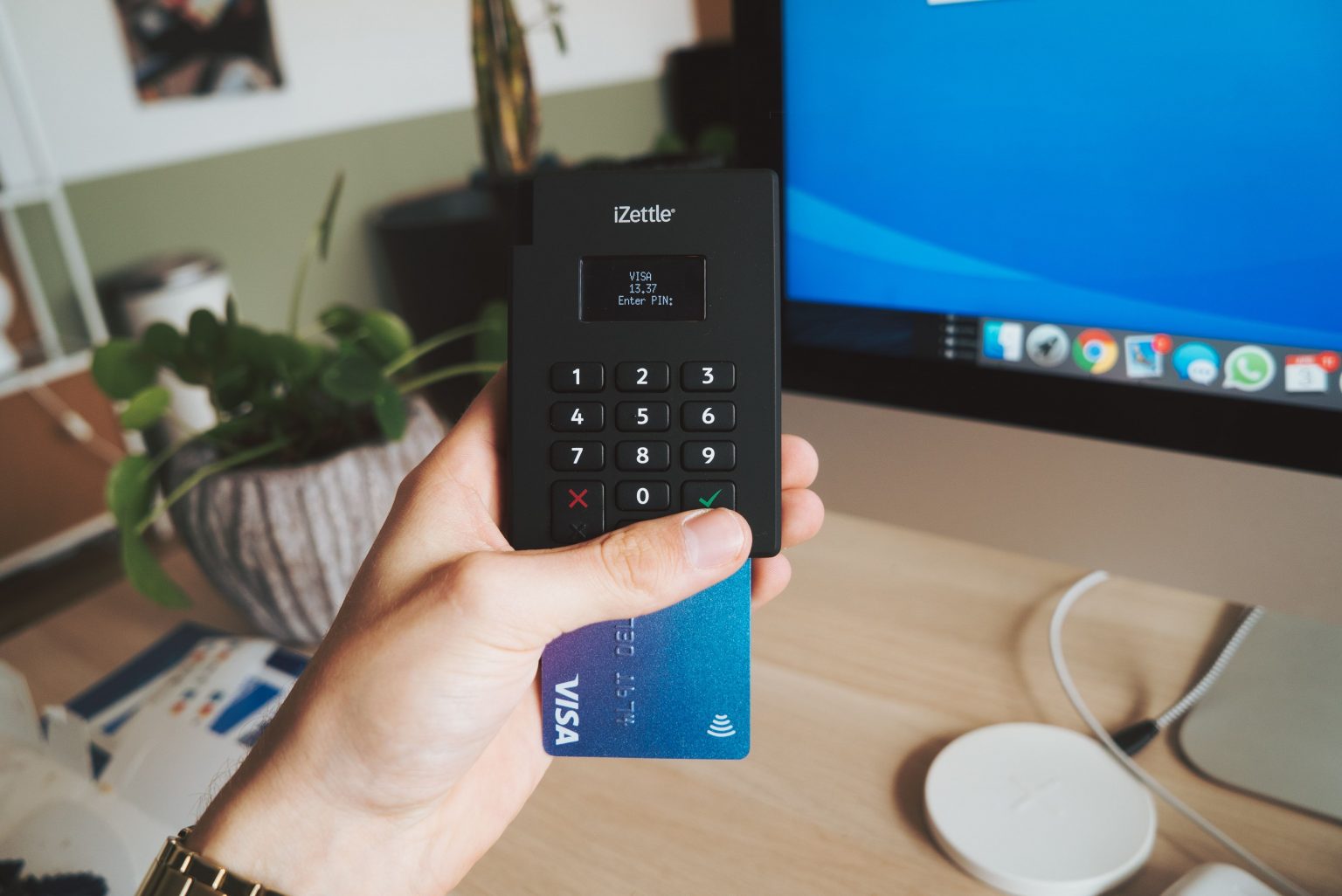 Enjoy the simplicity of the Zettle card reader
To make the integration work, you will need a smartphone or a tablet with an internet connection and Bluetooth. An operating system that is at least Apple iOS10 or Android 4.4 is also required to make the system work. Zettle has an attractive offer to buy an iPad in their package price. If you don't have a tablet or a phone that meets the requirements, this might be a solution for you. Once you have everything you need, after a customer pays at your clinic at a Zettle reader, the payment is directly registered on your iPad or phone. Once it is registered, you can print a receipt for your customer.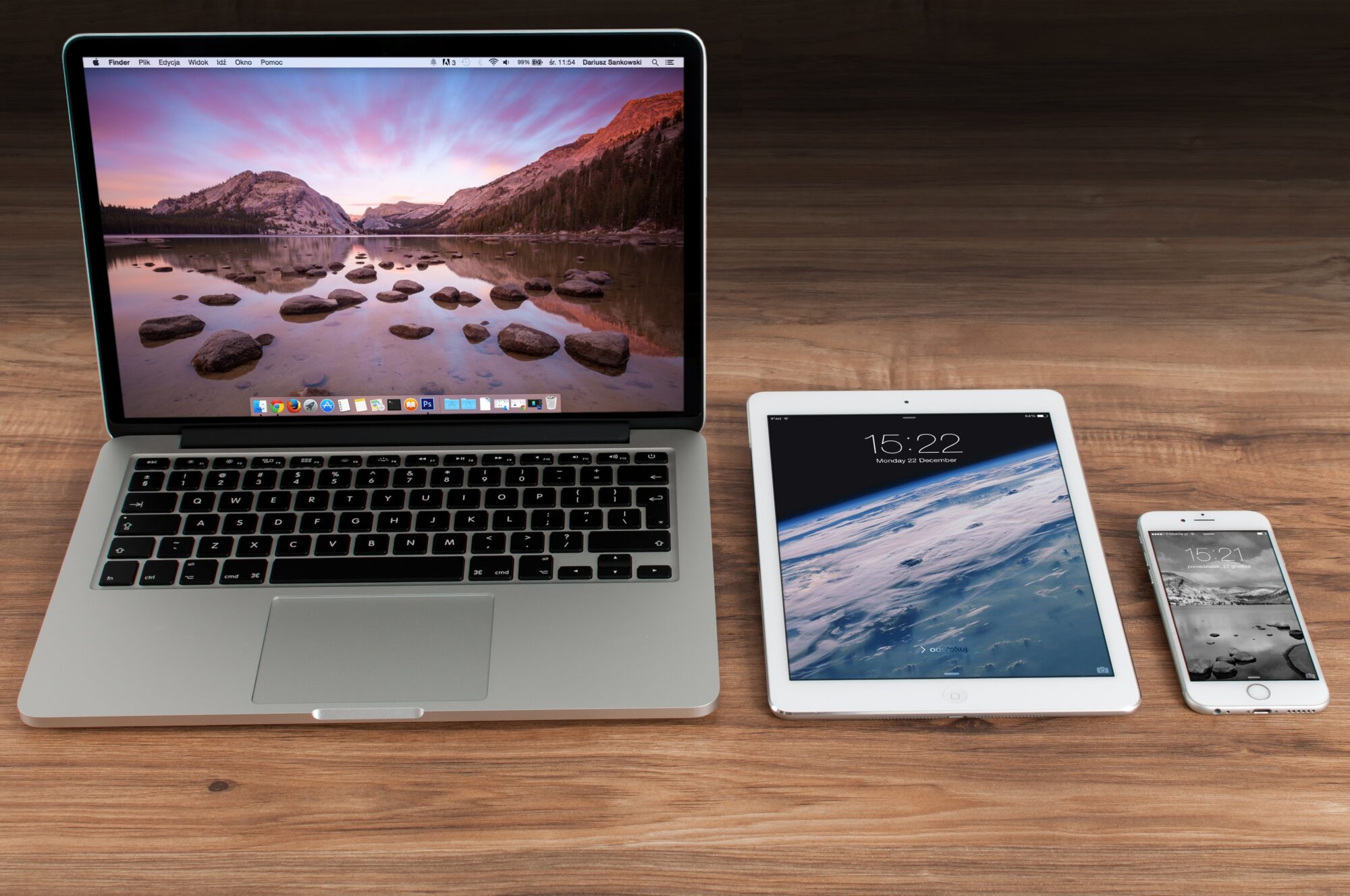 Pair it up with EasyPay
We offer a payment system for online payments that we have developed in cooperation with Stripe.com. This solution is called EasyPay, and it has been available in EasyPractice for a long time now. EasyPay will simplify your transactions with your clients. Just a few clicks are all that's needed for your clients to pay when they are booking appointments online with you. There are two possibilities to choose from – you can either reserve the amount on your clients' card until the treatment has been done, or you can give them a chance to pay directly from the invoice that will be sent to them after the appointment. You can use EasyPay for services, events and online courses, and you always pay the same price: 2.9% + £0.22 per transaction.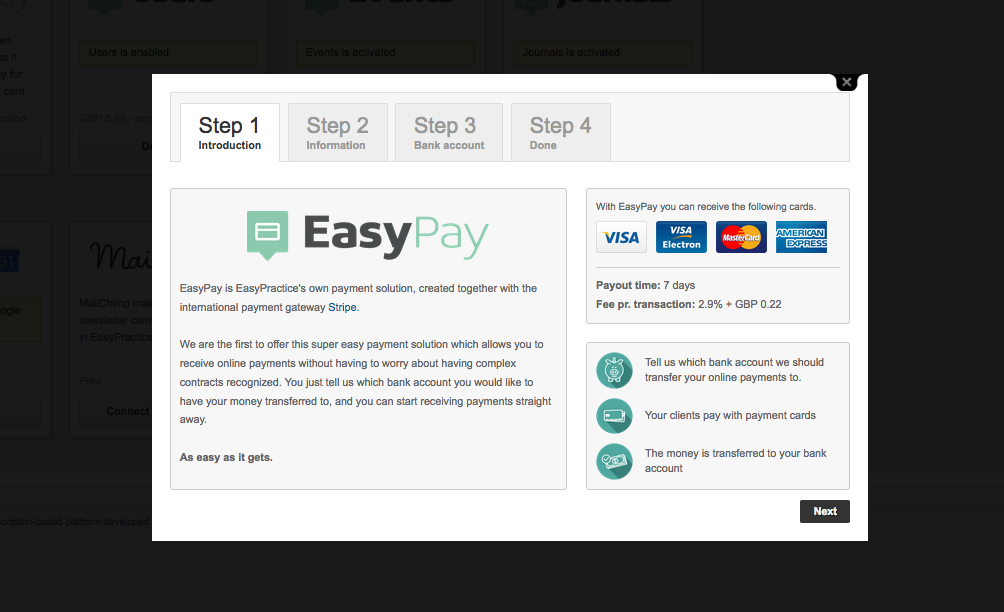 Try out the Zettle card reader in your clinic today!
Register for an account with us today and start using Zettle card terminal in your clinic today! If you have any questions or if you need help with anything, don't hesitate to contact us directly at [email protected]. We look forward to hearing from you. If you already have an account and you are not sure about how some features work, visit our Help Centre for in-depth explanations!

Cooperate with international clients with ease
Our invoices also make it possible to use multiple currencies. This is especially useful if you work with international clients. When creating an invoice you can choose the currency in which you prefer to receive the payment. When you have decided on the currency you want to create the invoice in, our online booking system makes an invoice from the template you choose and sends it automatically to your clients. It does not mean choosing a specific currency each time you create an invoice. In your settings, you can select a so-called default currency for your invoices. With automatic online billing in multiple currencies, you ensure that everything runs smoothly, takes less time and your tasks are simplified. Your clients located all around the world receive an e-mail with the invoice and the system automatically calculates VAT.
Ready to make your workday easier?
Back to top