Most modern businesses use statistics to get an overview of business trends, but they also use this information to create a better experience for new and existing clients. At EasyPractice, we've made statistics a part of our appointment booking app making it easy and fast for you to find and process necessary information.
See the total billed amount (for a period of your choosing) and get a clear overview of all the sales in your clinic
Statistics of activity in your calendars so you have the full overview of your treatments and services
Invoicing statistics for clinics for easy comparison (and overview) of every financial year
Statistics say something about the success of your business
With statistics, you can see which kind of treatment is the most popular, at what time of the year you earn the most money and if your numbers have increased or decreased since last year. Use these statistics to optimise your business and profit. One of the biggest advantages of using an appointment booking app, is that everything is saved in one place and easily reachable. As such, you will not have to go through a messy pile of papers or have a calculator in hand to get all this data. You just choose what you are interested in and get a graph with all the values in it.

See earnings for any period
You choose a period of time. Anything billed in this period will be shown to you. That way, you can see which periods have been the most profitable for your business. Compare your weeks, months, or years to see how your business is progressing. You can check certain periods that are special in some way – holidays, seasons, perhaps a time you had a special offer active. These insights will help you see what is working best for you and create your strategies accordingly.

Statistical overview of billings
Graphs will show you the development of earnings, so you can compare this year to last year. Hover over specific points on the graph to see exact numbers. This gives you specific information for your business. You can know the exact amount of earnings at any point or period of time. Check out our Help Centre for more information on our Statistics App.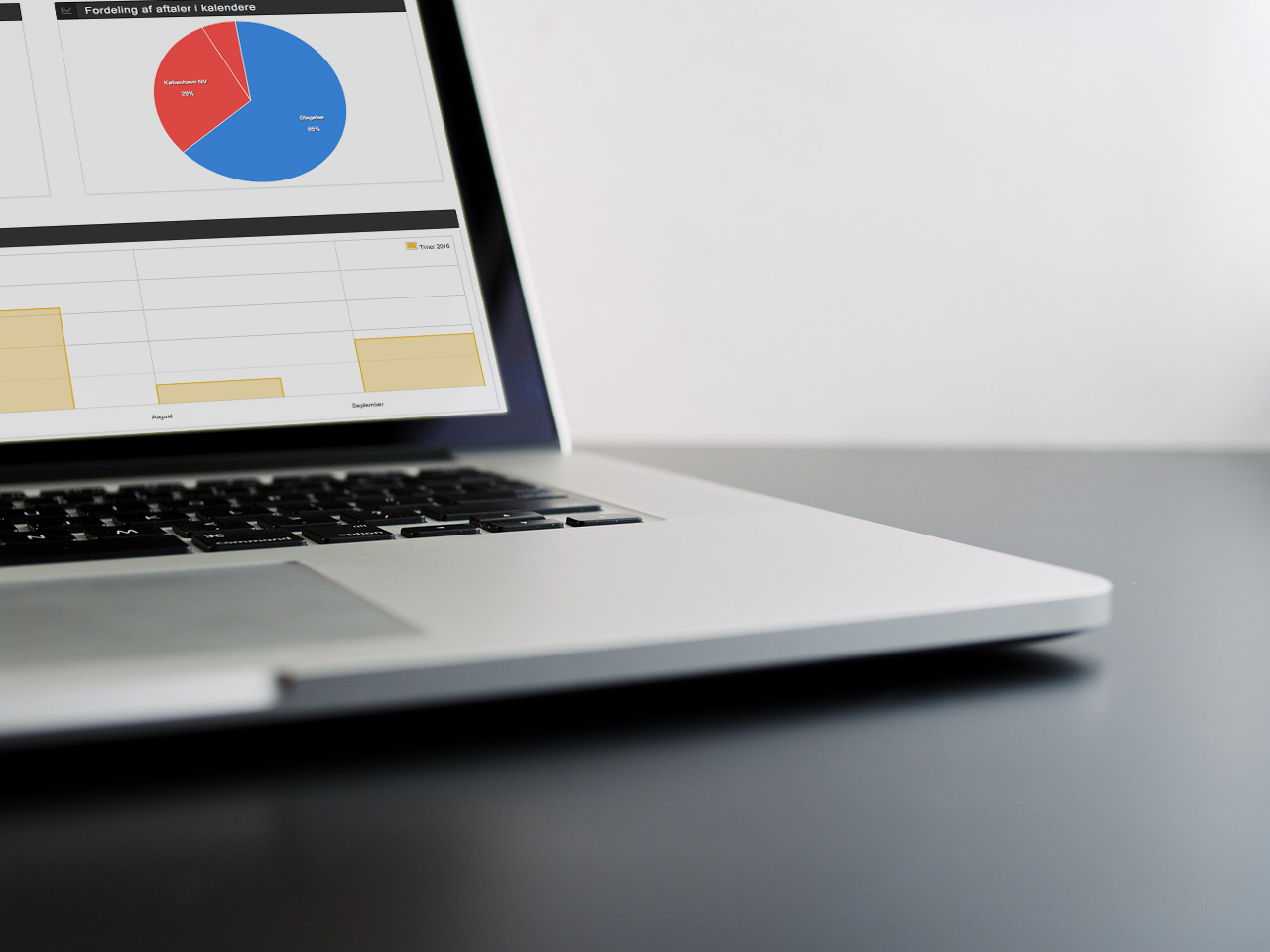 How many hours with clients
See how many hours you have spent with clients in individual months. This tells you at what time of year your treatments are most popular, and which of your clients need your assistance the most. Everything you put into the system is automatically linked to the statistics. That means that every appointment in the calendar, as well as the length of the appointment, will be visible right away. The same goes for invoices – as soon as one is made, it is added to the statistics.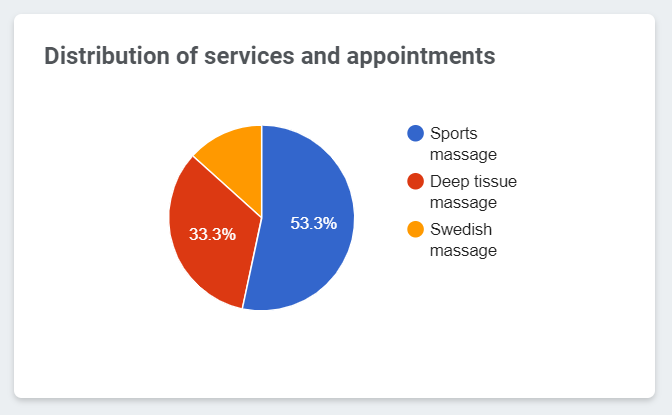 Statistics of activity in your calendars
The booking system allows you to create multiple calendars. Here, you can see which calendars have the most bookings. This helps you optimise your business towards what is most in demand. Multiple calendars can be used for different clinics that you might have. Perhaps you have expanded in multiple cities. This is where they come in handy. You create a calendar for each of them, and then with the statistical overview you can compare how they are doing. Multiple calendars can also be made for your employees. Each can have their own calendar and the services they specialize in. This way, you can see what your clients are the most interested in.
Try out our appointment booking app today!
Register for an account with us today and try out our free appointment booking app yourself! If you have any questions or if you need help with anything, don't hesitate to contact us directly at [email protected]. We look forward to hearing from you. If you already have an account and you are not sure about how some features work, visit our Help Centre for in-depth explanations!
Ready to make your workday easier?
Back to top