Keep track of your subscribers in EasyPractice and experience how easy it can be to do business. In EasyPractice, you can create subscriptions, and automatically collect payments for the subscriptions, all in a GDPR-secured online solution. It's all done in a super nice design so that both you and your clients get an easy and professional experience, all the way. You can integrate your online booking page on your website and make sure it fits exactly your company. Then your client gets a good experience, which ensures that they will come again. Start using subscriptions in your business today!
The subscription payment is collected automatically without any hassle
You have endless possibilities to set up and personalize the subscription
Clients get their own client profile to log in and can choose a subscription themselves
Automatic online payment for subscriptions
With Subscriptions, you use our online payment solution EasyPay for the subscriptions. Clients buy the subscription on your online booking page and pay with their payment card for the subscription. Here they also consent to the subscription being renewed automatically. You may recognize this scenario: Your client has had a subscription with you, but suddenly the subscription payment does not come. The client has forgotten or otherwise opted out of the subscription. Although they may not be aware that their subscription has expired, they end up having a bad experience. When you use subscriptions from Therapist Booking, you avoid this.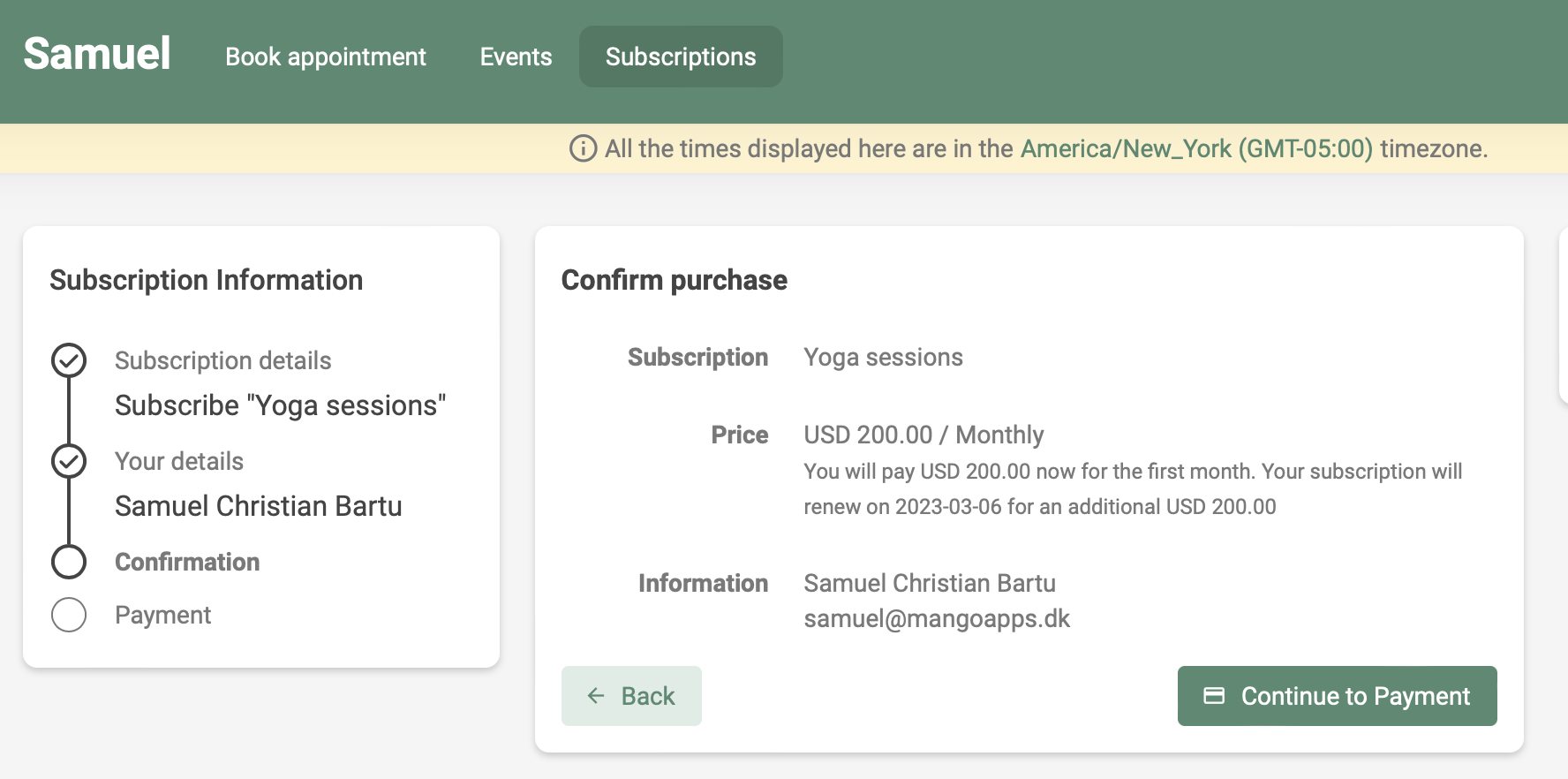 Decide for yourself about the subscriptions
Subscriptions are profoundly different, in content, price, duration, and much more. You, therefore, have the power to adjust all these factors in your subscription. It is all taken into account automatically. It may be that your subscriptions differ in duration, price, content or in some other way. No matter how you want your subscriptions, EasyPractice can do it. You can create as many subscriptions as you want, it does not cost extra.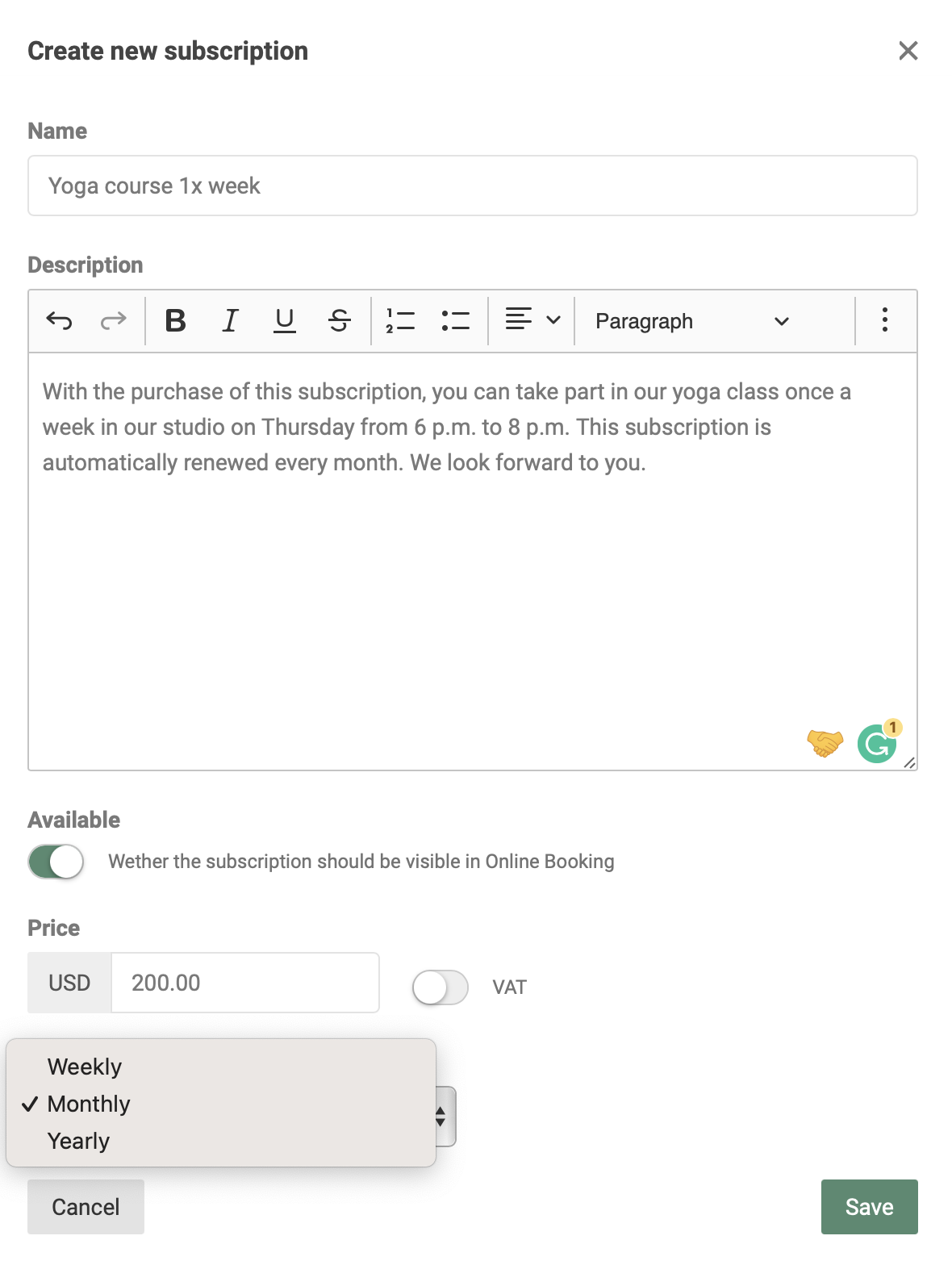 Professional, safe, easy
These are the promises you get from EasyPractice's subscriptions. Online presence is more important than ever before, and it doesn't hurt that it looks great! For many clinics, GDPR is a big concern, but it doesn't have to be with EasyPractice. Everything is done securely on Danish servers, and both you and your clients can sleep safely, knowing that everything is done with good data practices. EasyPractice system is designed to be easy. Everyone should have the opportunity to create an account, make a subscription, and start digitizing their business. Therefore, we do everything with a focus on making it easy for you. Read our guide in the help centre and become familiar with the subscription app.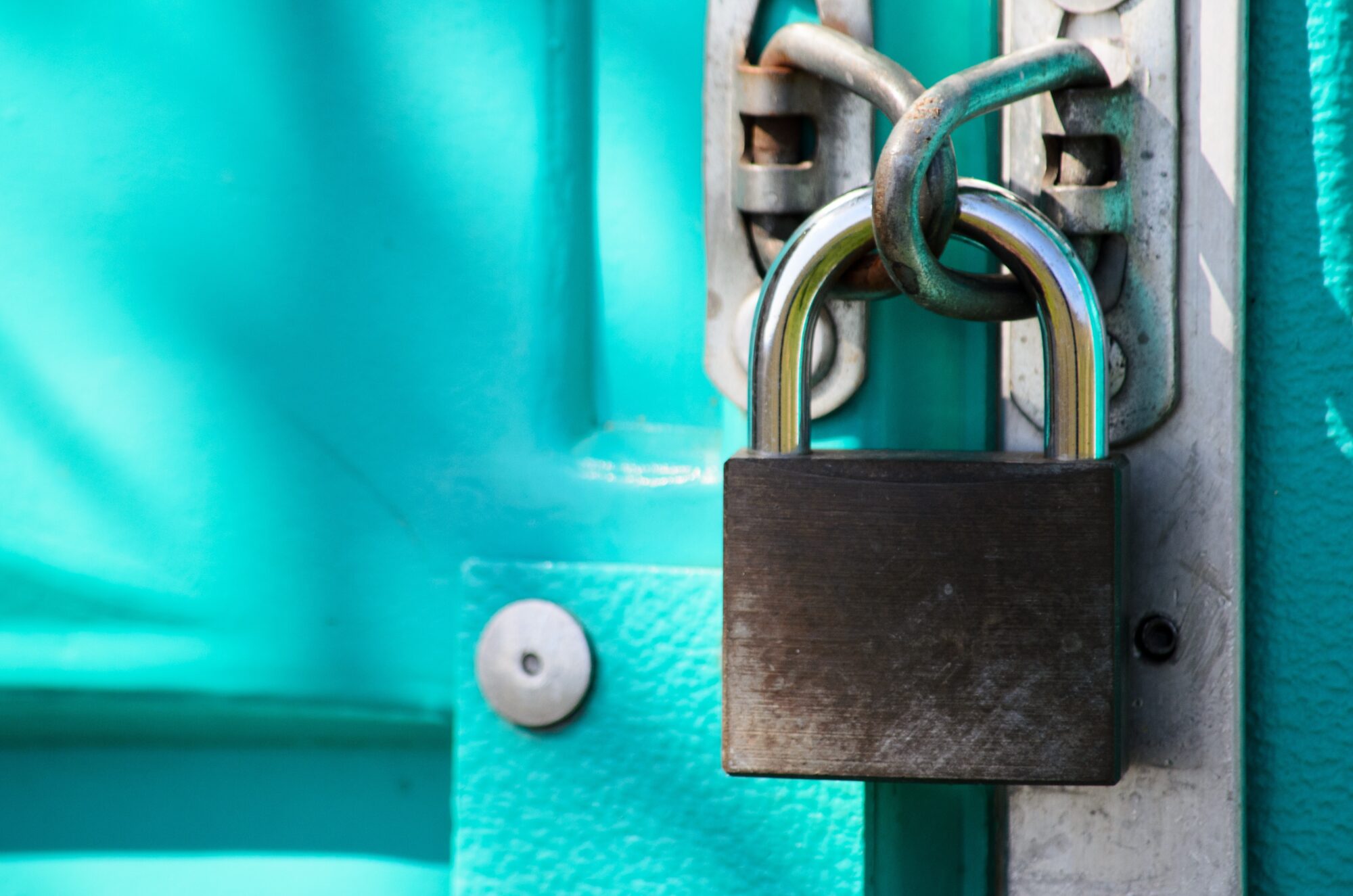 Subscriptions in interaction with other apps
The Subscriptions app is smart in itself, but the genius comes to light when you use it in conjunction with other apps. You can use the subscriptions app together with all our other apps. In this way, you can, for example, create team registration for subscribers. The same applies to your services in online booking, where you can let clients book services that are included in their subscriptions. Invoicing for subscriptions is done automatically via our invoicing module, and the invoice is sent to the client automatically when their subscription is renewed.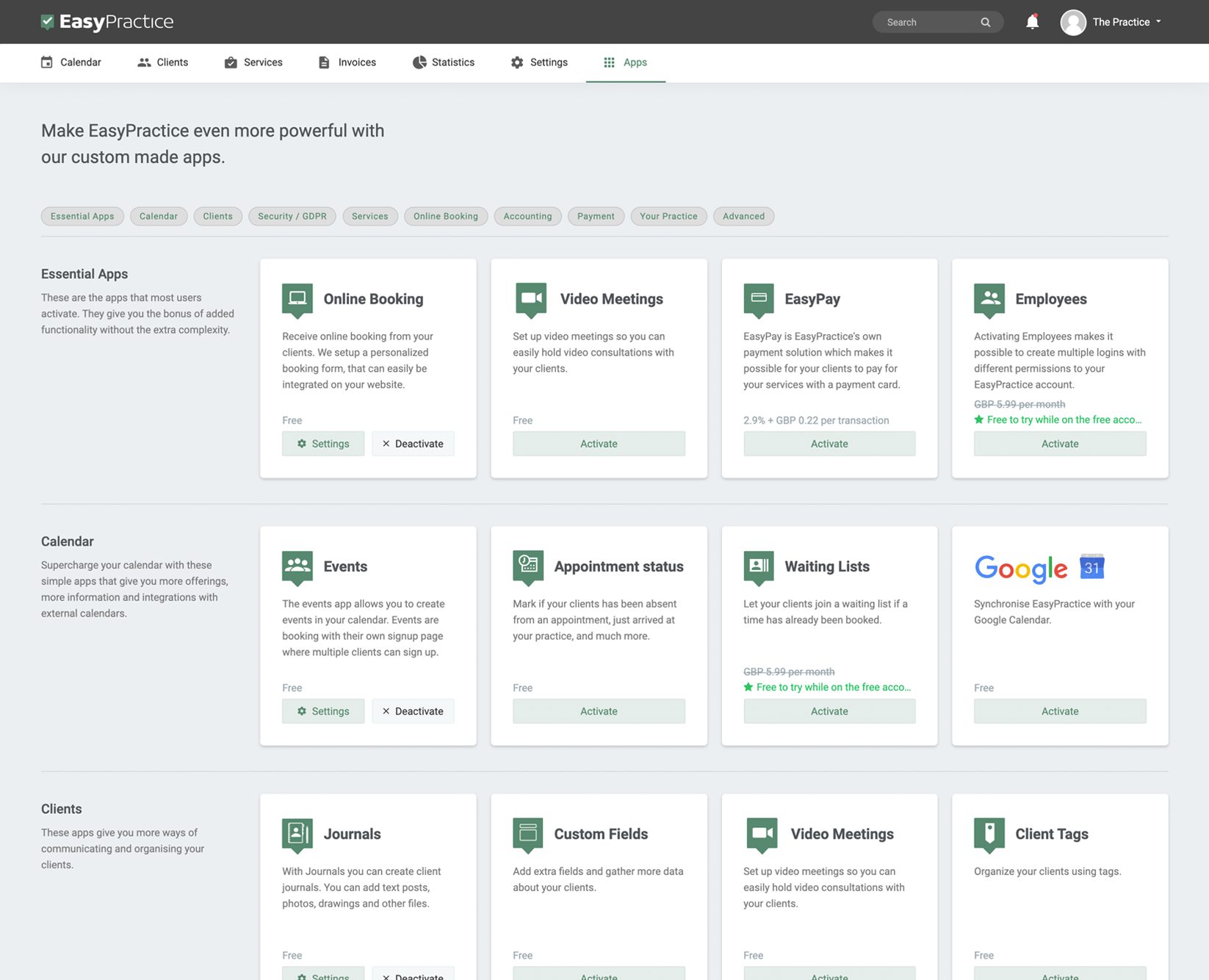 Get started with Subscriptions
If you wish to schedule patient appointments online and try our booking appointment app free of charge – sign up for EasyPractice today and try it out yourself. If you have any questions or if you need help with anything, don't hesitate to contact us directly at [email protected]. We look forward to hearing from you.
If you already have an account and you are not sure about how some features work, visit our Help Centre for in-depth explanations additionally to our Subscription guide and our Blog for interesting guides and articles!
Ready to make your workday easier?
Back to top