Do you want to stay up to date on the activities in your practice?
With the "Reports" app you can stay updated on a continuous basis as it suits you.
Enable the "Reports" app by manoeuvring to the Apps section
Adjust the settings for how often and to which e-mail address you wish reports to be sent to
Reports for specific periods can be retrieved from the "Invoice" tab by clicking on "Download Report"
The report contains key figures from the given time period and is a perfect tool to stay up-to-date.
The reports are send out during the night and contain data from the selected period up to the previous day. So a report sent on Friday contains data up until Thursday.

It is possible to get the report sent daily, weekly, and/or monthly.
You can adjust this in the reports settings tab. This is also where you choose which e-mail address the report should be sent to.

To enable this feature, go to the "Apps" tab and activate the app here. Once the app is enabled, you can adjust how often you wish to receive a report.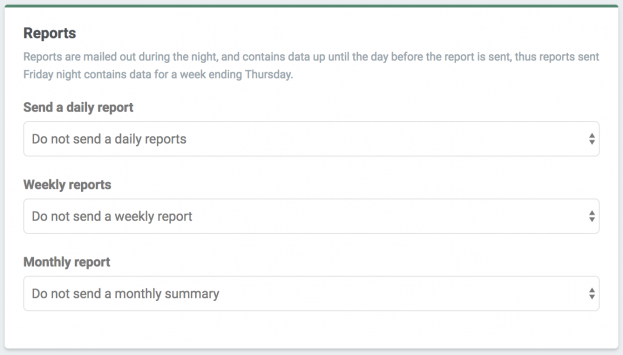 Ready to make your workday easier?