We have been working hard to improve your clinic booking system this year. We just wanted to let you know the latest updates so that you can keep up to date with what's been going on behind the scenes at EasyPractice. This update is to let you know all the exciting things we have been working on to expand EasyPractice in the last quarter of 2021. Make sure you make the most out of your clinic booking system when you use all the parts of the system we have updated for you!
# 1: Introduction to checkout systems
Feedback and a request which our customer service team have been hearing for a while is the desire to be able to link EasyPractice with a checkout system. This is especially relevant for practitioners and therapists who accept payment directly at their clinic. We are therefore really happy and proud to have Zettle as a ready-made integration in EasyPractice.
Zettle makes POS (point of sale) products so that payments can all happen in one place. When you use the app in EasyPractice, you can combine POS systems with your payment records in your account. POS systems are a good alternative to online payment solutions, but it can also be a great idea to have both and let your clients choose for themselves.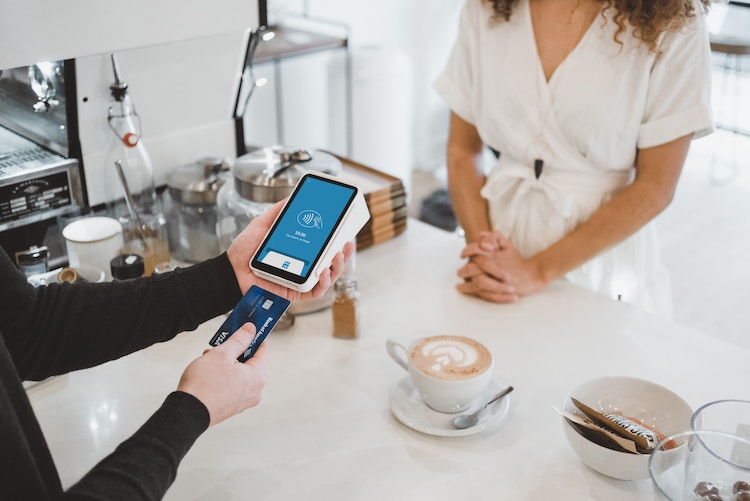 The app is available to activate now under the "Apps" tab in your account! If you would like any help to get set up, just let us know or keep an eye on our blog for handy guides.
# 2: Improved navigation in the system
In the last months of 2021, we chose to put our energy into improving navigation in the system. This is also something we would like to improve further in the long term. We have therefore added a small extra calendar to your calendar overview.
You can find this by clicking on the small arrow pointing downwards next to the date range on the calendar page. This means you can easily navigate several weeks and months forward in the calendars without having to click multiple times in your weekly view.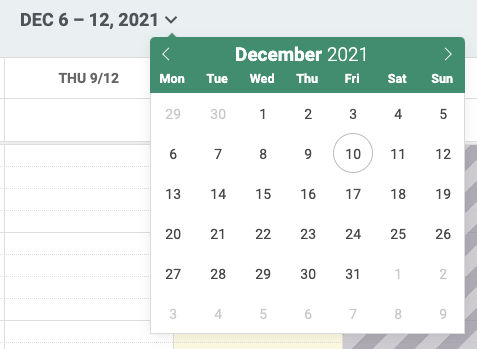 Additionally, we have added a direct button to the client's journal via the pop-up appointment card in the calendar. You can now access the client's journal within 2 clicks from the calendar instead of 4!
We look forward to continuing to improve navigation in EasyPractice and to shorten work paths where possible.
# 3: International addresses, phone numbers and currencies
More and more of our users receive clients in their clinic or online who live in multiple countries. Therefore, we have made it possible for you to now add international contact information to your client profiles. This means that the SMS reminder is sent to foreign telephone numbers and the postcode can contain the relevant number of characters, depending on the country.
Whether you live in the UK but want to send SMS reminders to clients in the US, or any other combination of countries, we've got you covered! We know what it's like to work internationally and we are delighted to be able to support our EasyPractice users across the world!
In addition, there has also been a great desire from our users to have the opportunity to invoice any international clients in their own currency. Therefore, you can now tailor the currency on the invoice whether you want your client to pay in Pounds, Dollars, Euros or another currency!
# 4: Increased security
Security has once again been on our agenda. First, we have expanded the settings page with a section that we call "Security". This page gives you a complete overview of your account activity in your clinic booking system. You can see which devices are logged in and from where they are logged in. You can also set the system to automatically log you out if you have been inactive for an extended period of time. The duration of this period is up to you.
In addition to this, we have also improved the security of your journals. Here we have added an automatic "save" of the journal while you are writing in it. This is especially useful if you are writing longer entries.
If you have any concerns or questions about security when processing client data, let us know! We have specific apps which can help you to ensure you are working safely such as the Cleanup app and the Consent app. We have a bunch of information to help you with this such as how we comply with GDPR and if you get in touch, we can also answer questions directly.
# 5: "Under the Surface"
As well as everything that you experience directly in EasyPractice while you use it, a lot of work is done behind the scenes. Not only does this include removing any system errors which occur but it is also about ensuring we continuously test a lot of functions, so we find the errors before you do 🙂
EasyPractice has also existed for close to 10 years now and that means we continuously rewrite the technical infrastructure we have had for a long time and which could need an update. We will not bore you with the details, but when we rewrite and optimise "old code" we improve the performance of the system and make it more secure and sustainable to use.
That's all the main updates we have for now. Thanks for reading!
We look forward to a great year in 2022 with more developments and more updates! We wish you a Merry Christmas and a Happy New Year from all of us at EasyPractice 😄❄️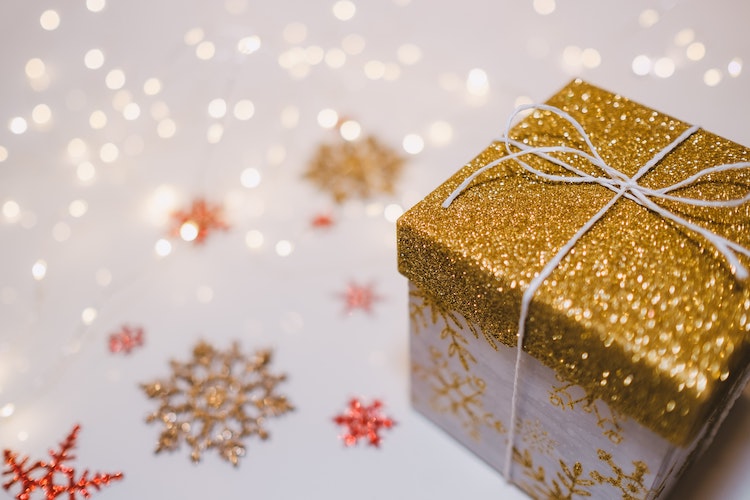 ---
Are you looking to improve the way you run your practice in the new year? We'd love to help you out with this so just send us an email to let us know you're interested and we'll give you our top tips on getting off to the best start in 2022!
If you haven't yet created your free account, register for free and get started using all that we offer from EasyPractice today!