If your practice is growing or you've always had other people working around you, then you know how important it is to be organised together AND separately. This is why the Employees app is so popular. It works well to ensure that your practice runs smoothly no matter how many practitioners are working there. (Really no matter how many. There is no limit!)
You are a team but you also need your own space to stay organised so take advantage of all the features in this app. This guide is here to explain the benefits of using Employees and to show you how to use it.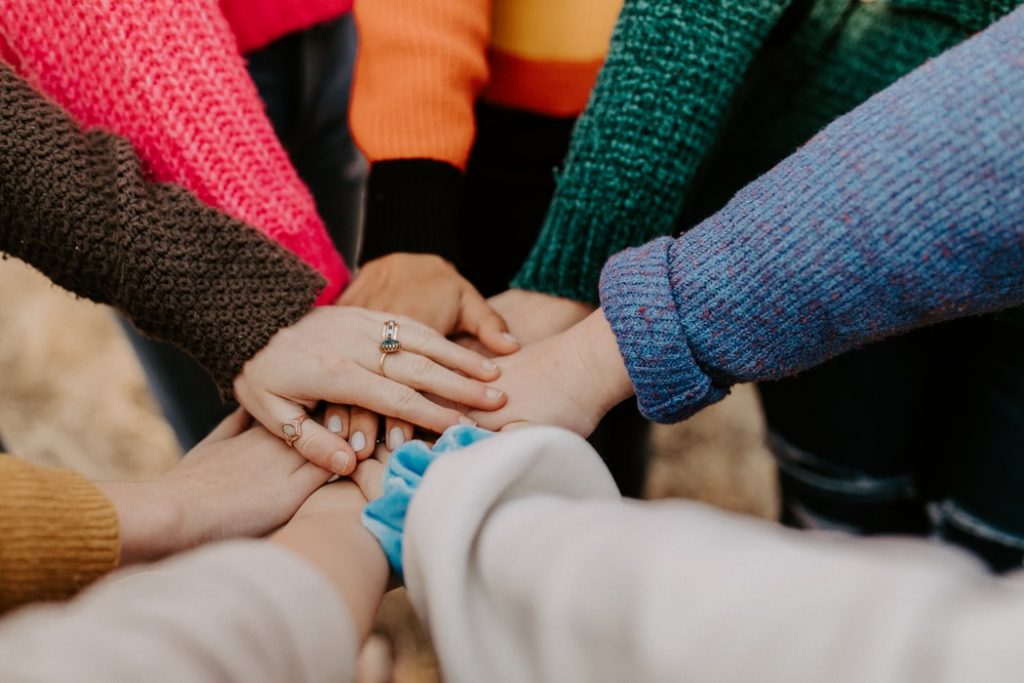 You can share one subscription on EasyPractice so your practice remains a whole but each employee can have their own space to work to their best abilities.
Setting up an EasyPractice account for free will only take a minute and will give you access to this app and much more!
---
Best Features
These are the best features in the Employees app that will make your work smoother:
Individual calendars: Each employee can have their own calendar for easy organisation where particular appointments are automatically assigned to them if booked in their calendar. You can also have different calendars for each address if your practice works at multiple locations. Of course, you can still create standard calendars too for more general use.
'Overview' of the calendar: Each employee can see their own appointments individually but there is also an option to view all appointments together when you click 'Overview' on the Calendar page.
Employees connected to appointments: This way you can make it really clear who each appointment is with. Different colours will indicate different employees when looking at the Overview calendar.
Photos for employees: Each employee can add a photo of themselves so that clients can easily identify who's who when booking an appointment. Your booking system will look professional and easy to use.
Statistics for each employee: You can see statistics that relate to each employee as well as overall statistics for your practice.
---
How to use the Employees app
If you haven't already activated the app, first you need to go to Apps > Essential Apps > Employees, and click 'Activate'.
Next, go to Settings > Employees, and click 'Create employee'.
When you add a new Employee in the system, you can be sure that you stay in control as you can choose what each employee has access to. For example, they can't read other journals that they haven't created and if they don't need access to specific calendars, data, statistics, etc, you can choose what you want to give them access to. Just select, under 'Access Rights' when you're creating a new employee, whether they should have 'no access,' 'can view' or 'can edit'.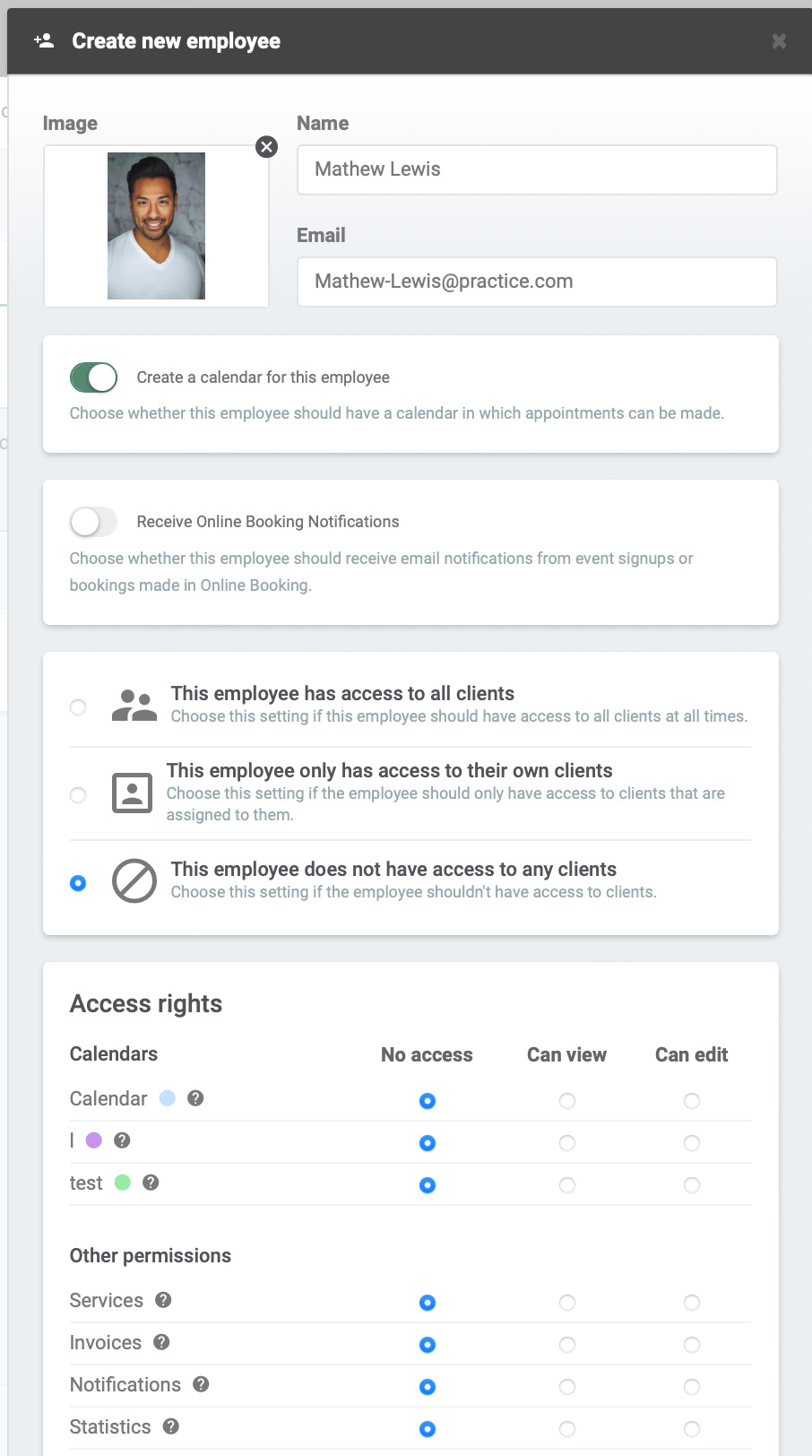 Your clients will find it easy to use the booking system since they can choose who they want to select to book an appointment with and choose to see only this person's availability. Even better – if you add photos of employees, it is even easier and looks more professional.
You can read more about Employees on the dedicated app page.
---
In our Help Centre we have a section dealing with our Employees app. If you have any questions or comments, please get in touch at [email protected] and we'll get right back to you! 😊 If you wish to try out the Employees app, try out our booking system free of charge to see if it works for you!