Howdi 🙂
Are you using your Google Calendar along with the calendar in EasyPractice? And do you experience that when you book an appointment in Google Calendar then the appointment isn't transferred to the online booking tool and shown as a booked time slot?
Worry no more! We have a solution. Go to "Settings" → "Online booking" and then scroll down to the bottom of the page to the box "Other" where you can activate that Google Calendar appointments will block time slots in the online booking tool. This way, you prevent that new appointments are made and double bookings occur.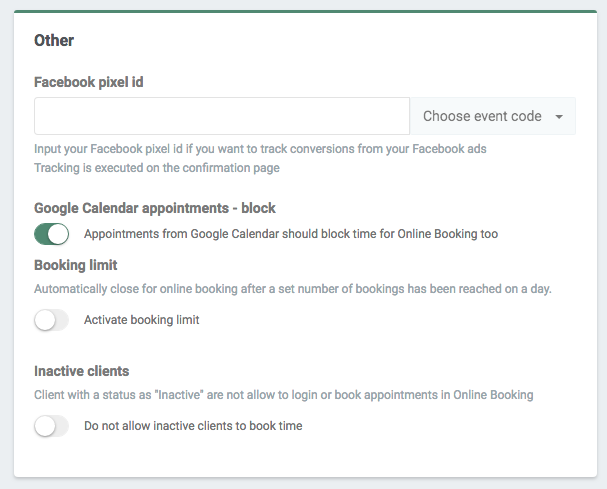 In our Help Centre we have a whole section dealing with the Synchronisation of external Calendars.
If you have any questions, please get in touch at [email protected] as we would love to hear from you and tell you more about EasyPractice!
Are you ready to make the leap into your appointment scheduling? Get free access to all these tools and a lot more!