Many practices and therapists have a very busy appointment calendar and their clients find it difficult to find a suitable time for an appointment. They often have to tediously click through the calendar when using online booking. With this function, we enable clients to be shown the next possible appointment with a simple click. On the one hand, it saves the client time and also ensures that there are no gaps in the calendars of therapists and practices. A Win-Win situation.
Provide your clients with a simple tool to find the next available appointment
No more scrolling for your clients to find the next appointment
Possibility to fill short-term gaps in the calendar with this feature
Provide your clients with a hassle-free online booking experience
Almost everyone knows that for an appointment that you want to book online, you scroll through the calendar for a long time to find the next available appointment. It costs a lot of time and nerves, which is why we have developed a function that allows clients to be shown the next possible appointment with a simple click.
The client will not have to go through multiple calendars, remember and compare available times. The client can simply press the button "book next available time" and then the online booking will show the client the next available time.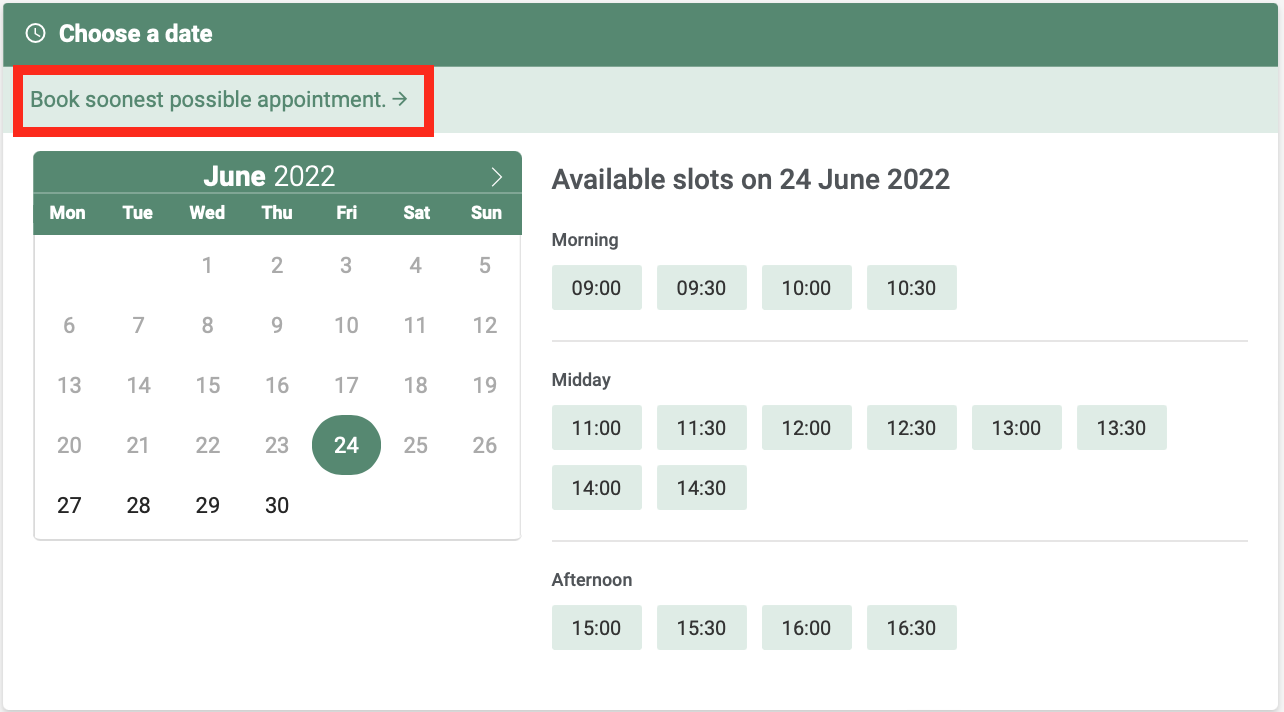 Make sure to fill in gaps in your calendar for short-term events
Every therapist or practitioner knows it, a client cancels at short notice or is ill. This is of course annoying, especially when it happens, for example, in the middle of the day and you might not be able to make better use of that time. In addition to the fact that it saves clients time when booking online, the new function also ensures that short-term gaps or gaps in general in the calendar can be filled with new appointments very easily and efficiently.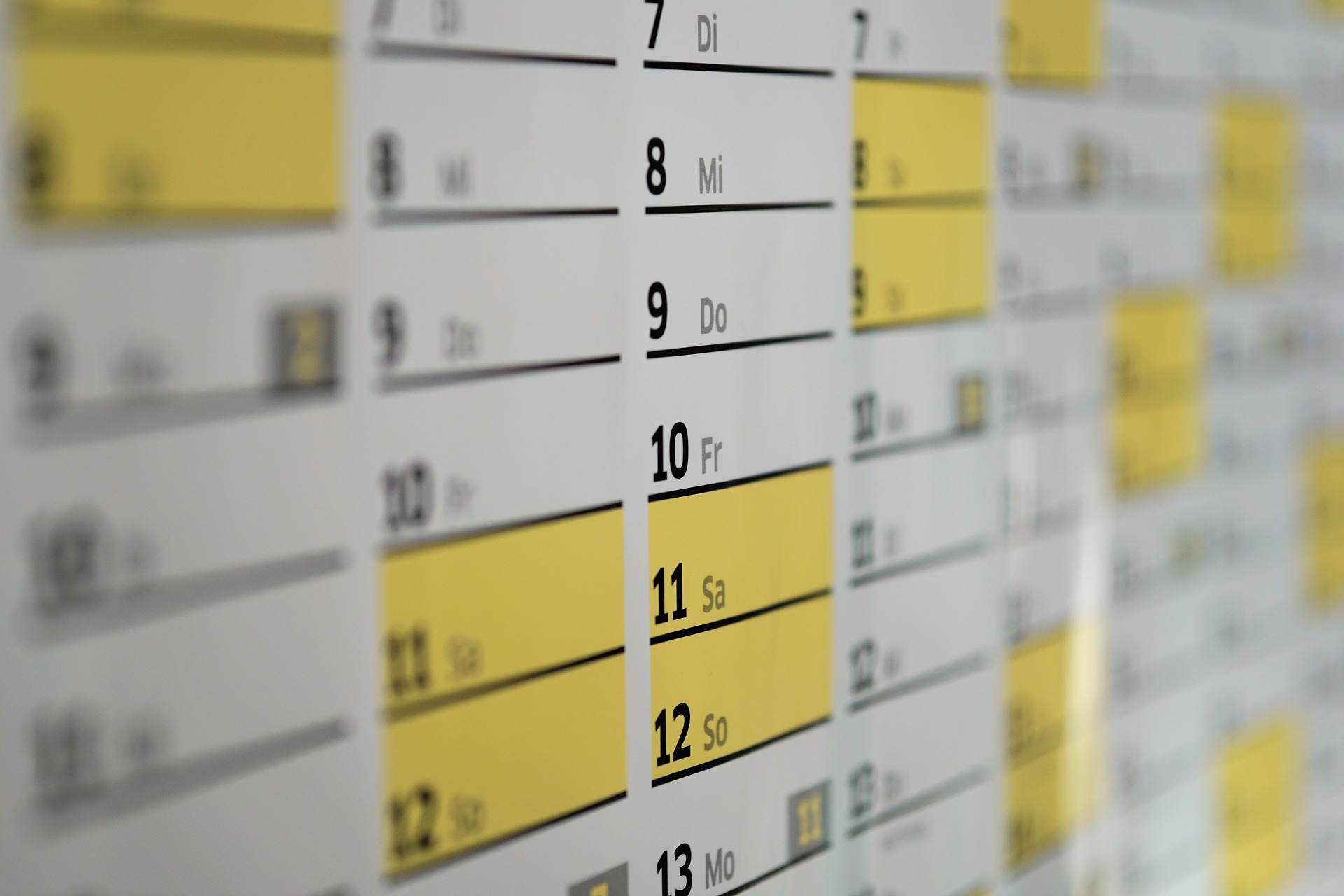 Make sure you have the right settings in your account
To use this function you must have chosen your "services" to be the first step in your online booking flow settings (and you have multiple calendars).  To change the settings simply go to your online booking settings in your account and change your booking flow. Now your clients can simply have the next possible appointment displayed in your calendar.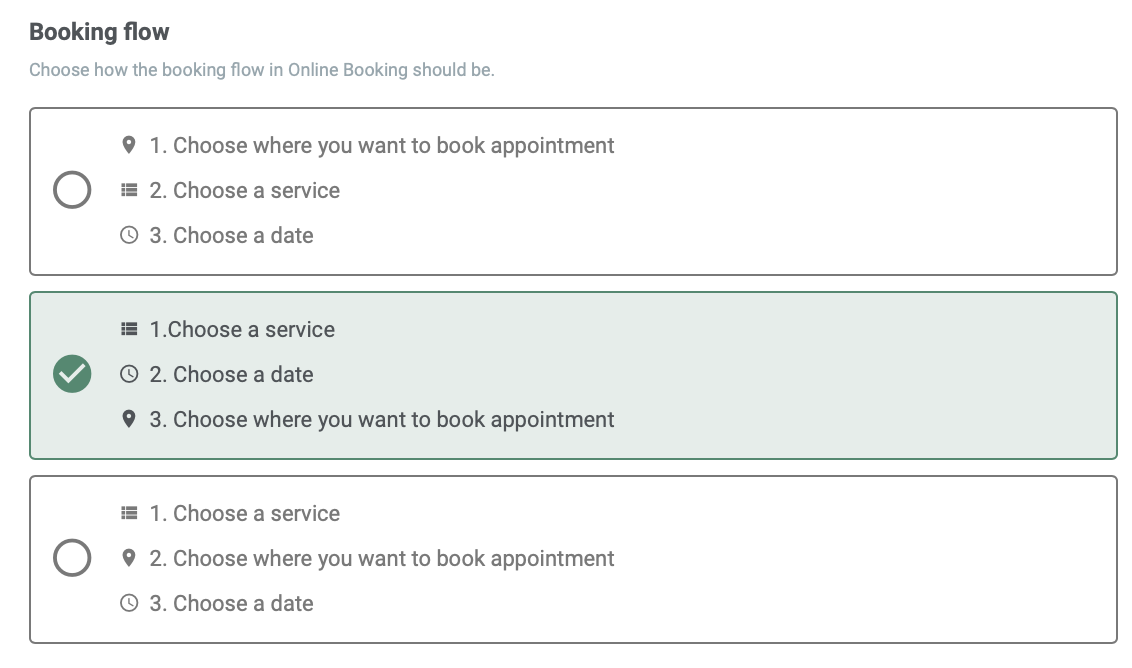 Let your clients book the next available time in your calendar today!
Register for an account with us today and try our free online booking system and make sure your clients and you enjoy the best possible online booking experience! If you have any questions or if you need help with how to create an online booking system free of charge, don't hesitate to contact us directly at [email protected]. We look forward to hearing from you. If you already have an account and you are not sure about how some features work, visit our Help Centre for in-depth explanations!
Ready to make your workday easier?
Back to top