All clients are different, and if you want to give each of them the very best possible experience, you must tailor the treatment for everyone individually. With our booking system, you can choose to create a client journal. This way you will have everything about the client in one place, in your client journal, and you will be prepared for each treatment.
Edit, adjust, and add journal entries – including the possibility to add pictures or files
Create templates for specific types of records
Specify the treatment
With a record for each client, you always know what you need for each and every session. Note everything important each time, and in the future, you can go back to see your client's history. Having a booking system online will help you have all your notes and journal entries in one place. It is easy to search for them and to group them together.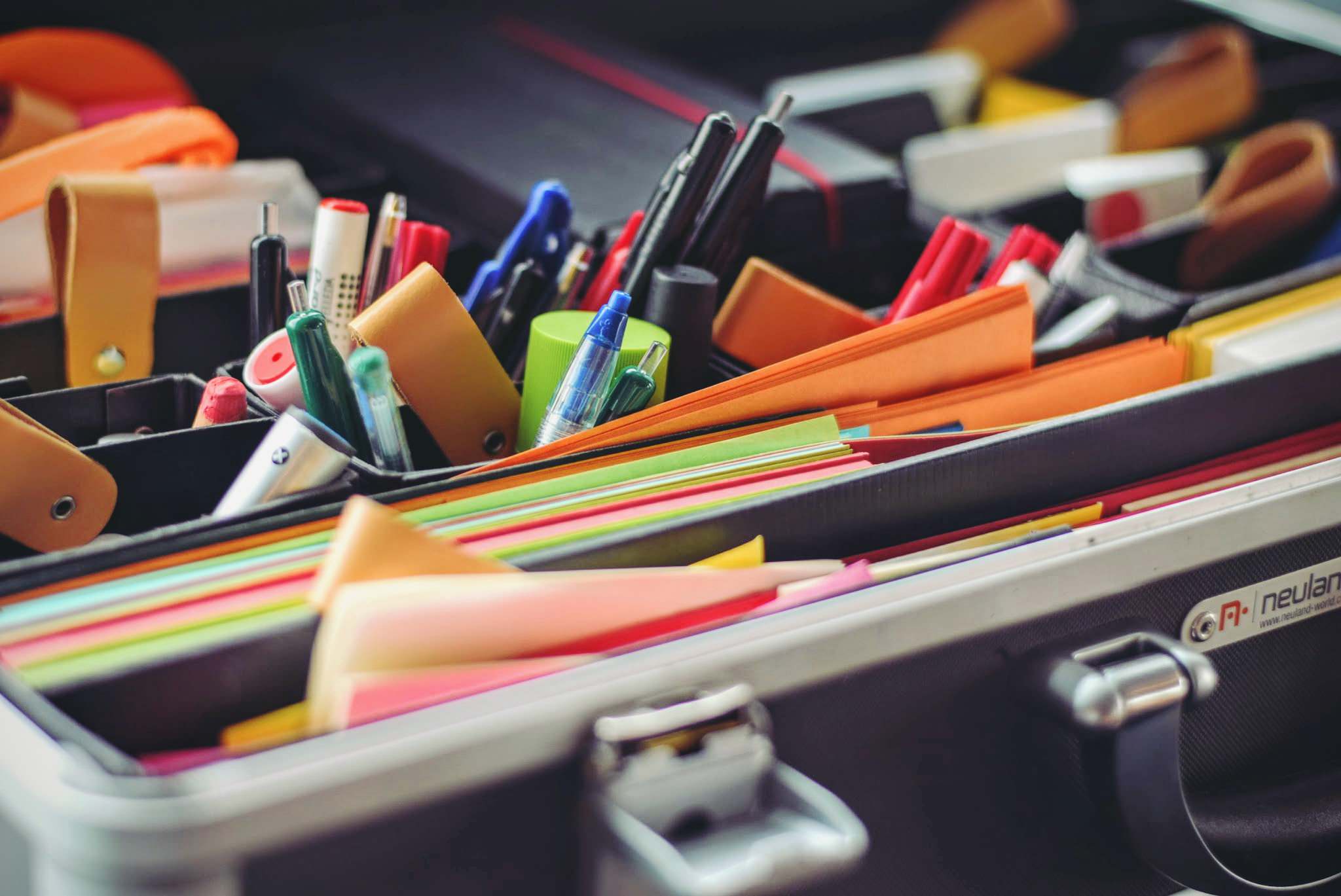 In safe hands
Our booking system is strictly created according to Danish legislation. We are HIPAA and GDPR compliant. This means that our archiving of records meets all demands considering rights, safety and confidentiality. Your records stay with you. Besides the automatic logout, EasyPractice has a number of other security apps and features. Two-factor authorisation, for instance, allows you to have another layer of security while logging into your account. It provides you with an additional 6-digit code to put in while logging in. The consent app makes it easy to collect consent from your clients about storing and handling their data. To make sure that only the people who have the authority to handle specific data are the only ones able to reach it, you can create employee profiles and assign their level of access to data. To make sure that the messages between you and your clients are safe, we offer encrypted and secure messages. With them you can send invoices, journal entries and other general messages.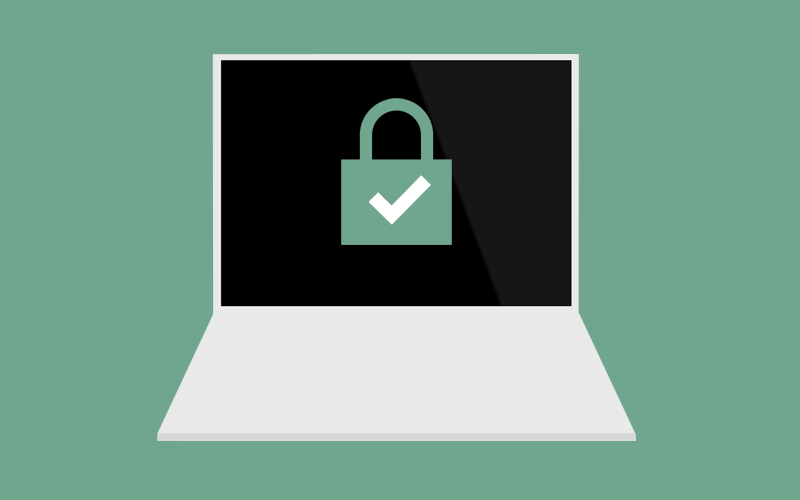 Create an overview with photos
Document your client's development visually. With pictures and files, both you and your client can keep track of the treatment. Being able to present something relatable to your client makes your workflow easier. It is easy to send the notes to your clients if they with to have them.

Note symptoms and potential risks
Your client's behaviour and health can change from session to session and this can have a tremendous effect on how your treatment should proceed. With your records, you can keep track of all client information and optimise your treatment plan accordingly. Your notes are kept in a chronological order so you can easily follow the treatment.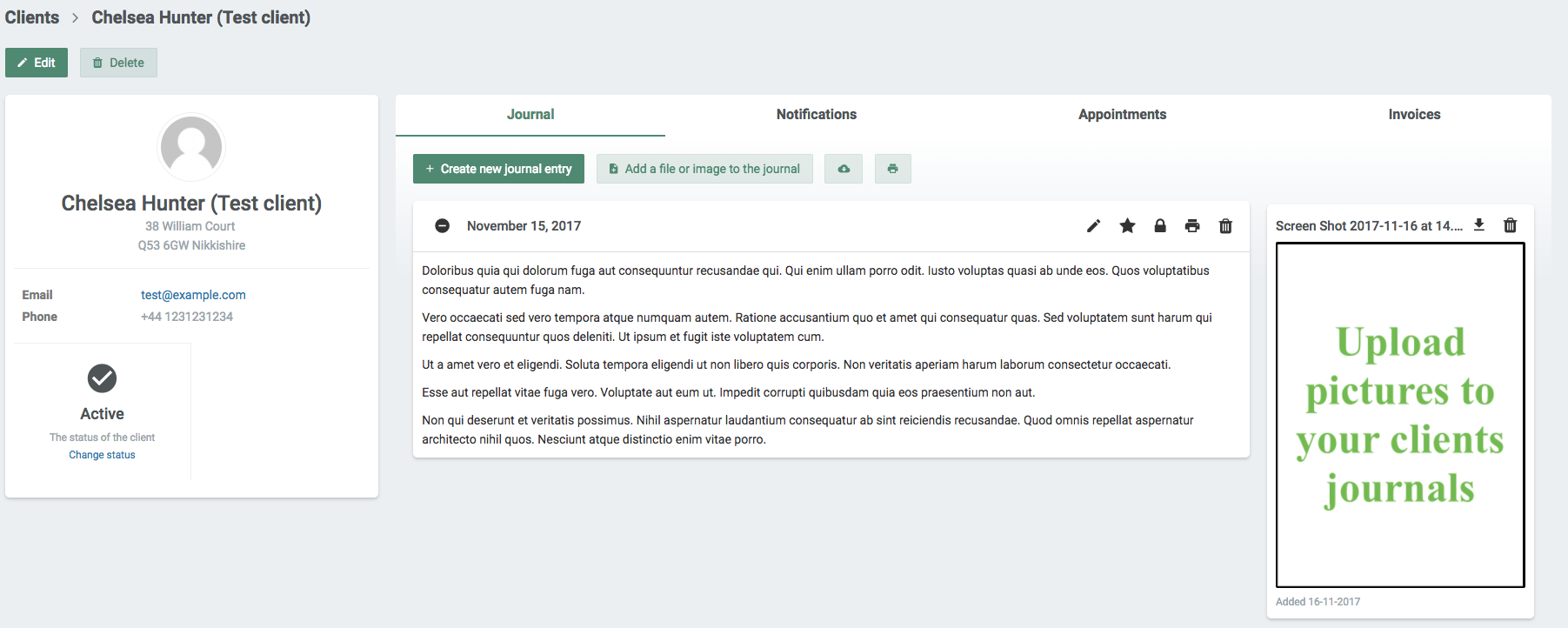 Archive online and physically
If you want a physical copy of your important client records, you can always download and print them. You can print records individually or all together. Physical copies can be destroyed in unfortunate accidents. However, digital notes can always be accessed. If you prefer to have a paper in front of you when you read, perhaps having an extra digital backup isn't a bad idea! Visit our blog to find out more about our journal system.
Try out our journals today!
Register for an account with us today and try out our journaling app yourself! If you have any questions or if you need help with anything, don't hesitate to contact us directly at [email protected]. We look forward to hearing from you. If you already have an account and you are not sure about how some features work, visit our Help Centre for in-depth explanations!
Ready to make your workday easier?
Back to top