Finding the right medical record system is not the easiest task. The medical record system must be both, easy to handle and secure, and above all, it must simplify the work at your clinic rather than complicate it. EasyPractice has therefore developed a Journal – An intuitive, user-friendly and secure journal, that is a medical record system based on intuition, user-friendliness and security. We take Data Protection and secure handling of client data very seriously and at the same time, we want to make record keeping an easier job for therapists.
In this blog post, we will go through EasyPractice's journal system at a detailed level. Here we go through 6 key functions that are included in the system and how you can best use them. We also do a brief review of security measures and GDPR compatibility. In short: here you can read everything you need to know about EasyPractice's journal system – whether you are already a user or you are considering becoming one.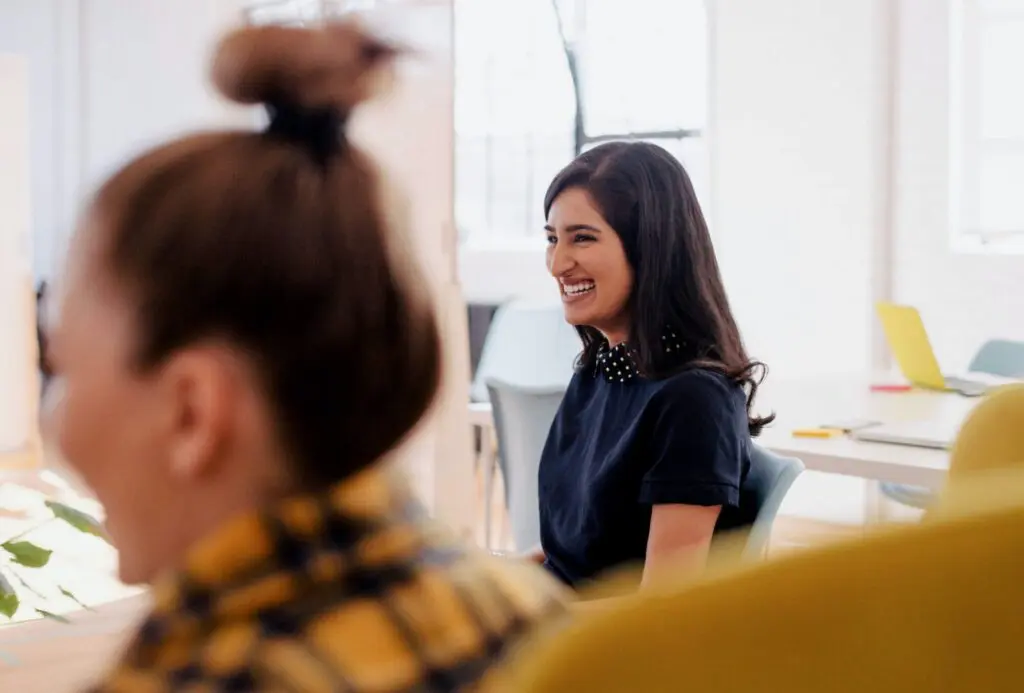 6 key functions in the journal system
Our record system contains a number of different functions to facilitate and automate record keeping. But to find the right one right away, some guidance may be needed. Here we go through 6 basic functions in the journal system and how to navigate between these in the system.
1. Create and write journal entries
EasyPractice's journal function can be found by logging in to EasyPractice and then clicking on "Clients". Then click on a client to get to the client's personal profile.

In the client's profile, you will find a lot of information. Here you can, among other things, read the client's log, keep track of future and past bookings, and see which invoices have been created for the client. However, the first page takes you directly to the journals. Click on "Create new journal entry" to enter your first entry.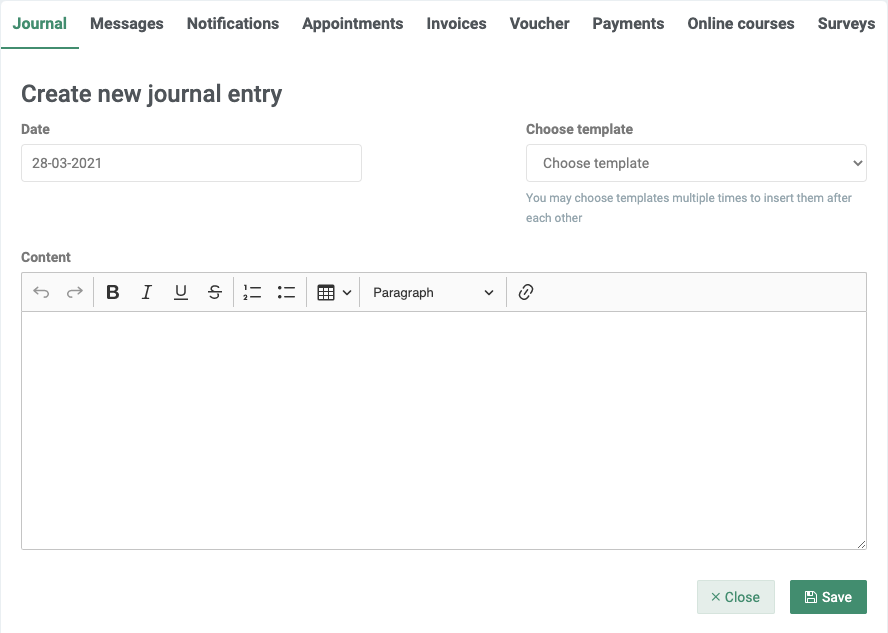 Once you have opened a new journal entry, you will find some simple tools for structuring the entry. Among other things, you can create tables, add headings or points, and attach links directly to the note. You can also choose to insert a journal template. We will go through how to create a journal template in the next section.
2. Create journal templates
Journal templates help you streamline your journaling. Often, similar information about clients needs to be collected in several ways, repeatedly. It can be time consuming and unnecessary to have to recreate the same questions or templates for each occasion. Here, journal templates come to the rescue!

Under the main menu Settings → Journal you can create your own journal templates. Click on "Create new template" and fill in the information that the template should contain. For example, there may be a number of questions asked to the customer, where the answer is noted in the journal entry after the treatment. You can also create as many journal templates as you want. All created templates will then be displayed when you click on "Choose template" directly in the journal entry.
3. Add pictures & files and draw directly on the pictures
You can also add pictures and files to the journals. Uploading images gives you a quick overview of your client's problems. Here you can also choose to draw on the pictures directly in the system, to better pinpoint, for example, an injury. In the drawing function, you can enter text and select the image with different colors.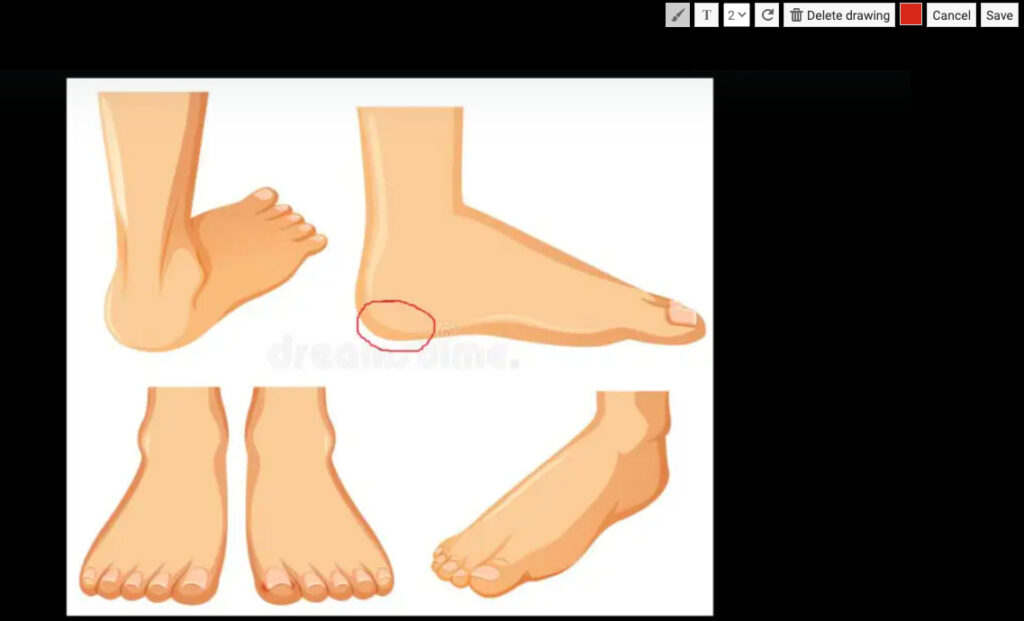 To add a file or image, click the "Add file or image to journal" button, above the entry. The file will appear to the side of the notes. 
4. Lock the journals
Another important function for the records is the lock function. In order for healthcare security to be met, it is a requirement to lock medical records when a medical record entry has been edited. This means that the journal can no longer be edited or deleted after it has been locked. To lock an entry, click on the small padlock just above the specific entry. 
5. See who has viewed the journal
For businesses with several employees, we recommend using the app 'Employees'. Then the access to different client profiles can be adapted, so that only those who work with a client have access to its information. In addition, you can then see exactly who has opened a specific journal at a specific time. To see who has viewed a journal and when, click on the small eye symbol at the top of the journal.
6. Download journals
There can be a number of different reasons why you need to download a journal. Maybe your clients want to see their records? Then we recommend downloading the journal files and sending them via EasyPractice's function "Secure Messages". All messages are encrypted here, so that the journal files are sent securely. To download a specific journal, click on the 'cloud' at the top of the journal. You can also choose to download a specific entry.

Another scenario is that you may need to download all your records at once, for example if you no longer want to use EasyPractice and want to store the records in some other way. Then you can use our Export / Import function. Here you can download several journals at the same time in a CSV file, between specific dates. 
We also have created a whole section about Journals in our Help Centre.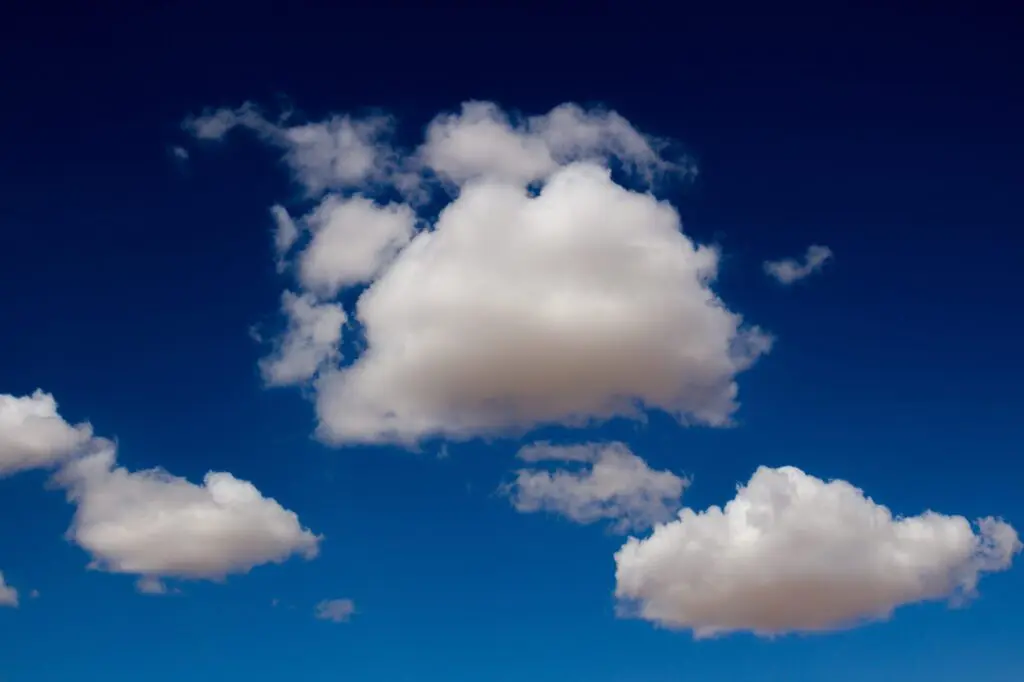 Data Protection
One question we often get in customer service is precisely how EasyPractice handles the storage of data, given that our users store highly confidential information in the system. But there is no need to worry – the EasyPractice team takes data security very seriously.
Therefore, we have done everything we can to ensure the level of security in the system. Among other things, all our data is encrypted and backed up daily to our servers and we continuously perform security tests of the system. Every year, the system also undergoes a complete security review by external experts.
In addition, we have a number of functions and apps that make it easy for you as a care provider to comply with GDPR, and what you as a therapist need to think about.
---
We hope this review could give you a quick overview of the EasyPractice journal system and all the associated features.
If there are any questions or concerns about the medical record system that have not been answered here, you are more than welcome to contact us at [email protected] We look forward to hearing from you! 😀 If you wish to try out our booking program free of charge – register for a free version today!