Some things are worth waiting for. This includes your appointments and your clients know it. With Waiting Lists you make sure to lose no time.
If your calendar is getting full because of all your great services, that's wonderful! But not for your clients who didn't book in time. If your clients want to be put on a waiting list as a reserve for an appointment in case the person in front of them cancels, you can allow them to do this with the Waiting Lists app.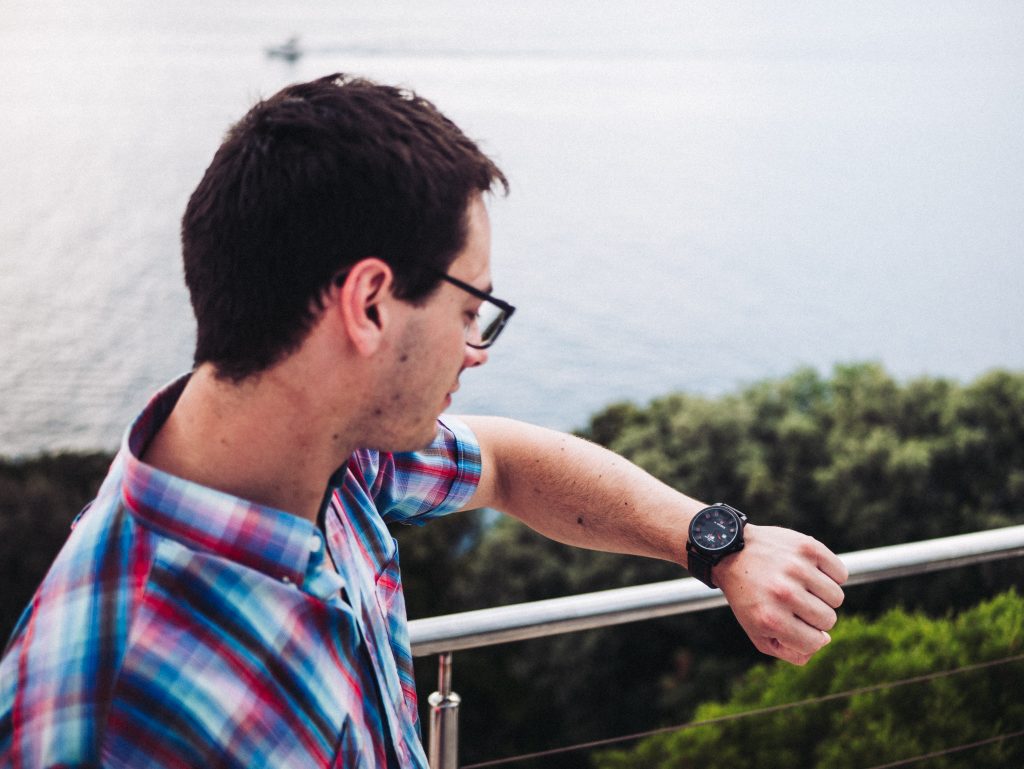 Luckily for you, it's easy to set up and use. Here is a quick guide to help you out so that you can make the most of the app and never end up with an empty appointment slot again.
---
1. Activate the app.
Go to Apps -> Waiting Lists, and click 'Activate'.
2. Choose which calendars you want waiting lists to be available for.
You can do this straight away when you activate the app or later in Settings -> Waiting Lists.
3. Put your clients on the waiting list.
Now, there are two ways for your clients to be put on a waiting list. You can put them on a waiting list yourself or they can sign up for the waiting list on your online booking form.
Say, for example, that an appointment with the employee, Rachel, is very popular at 9am on Wednesday. There is already someone booked in for that time but you know that another client would also like that appointment. Click on 'Waiting Lists' at the top of your calendar, and select 'Add a client'. Then you can select the time they want to have. Once you save this, the client will appear in the waiting list, ready for you to send them an invitation if the original client cancels.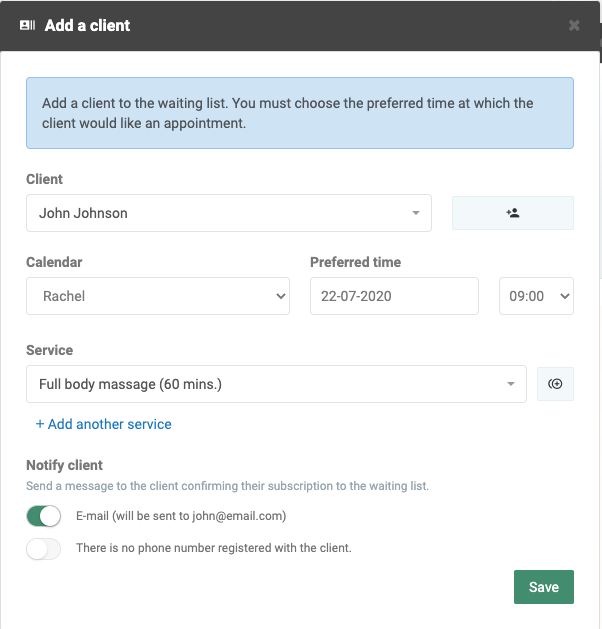 Alternatively, your client can sign up for the waiting list on your online booking form. If they want to book a time that is unavailable, they will see this on your booking form:
"Can't find a time that suits you? Click here and sign up for a waiting list."
Then they can select the time that suits them and they will see a message that shows they have signed up for the waiting list but do not yet have their appointment confirmed.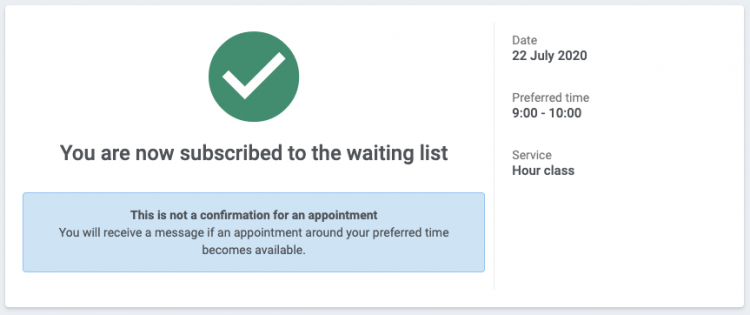 In your waiting list, you will see all the clients who have signed up, as well as a note on your calendar telling you how many people are on the waiting list.
4. Invite your client to an appointment to fill a slot.
To invite them to an appointment, just select the client and click 'Send invitation'. You will be able to invite them to any available time in your calendar, and if the original client has cancelled, you can invite them to this time too.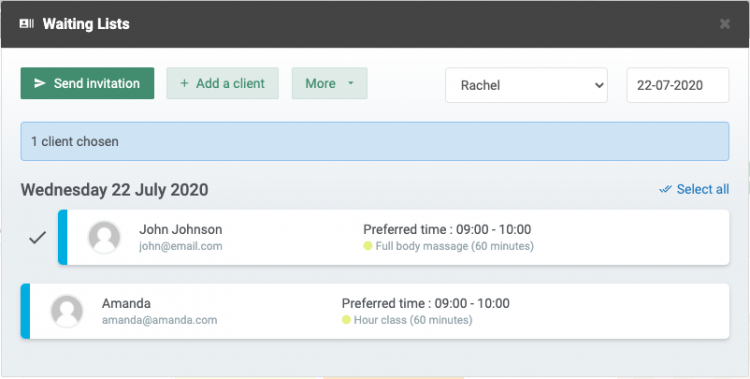 ---
If you want to read more about Waiting Lists, you can do so on the app page and in our Help Centre we have a whole section dealing with our Waiting Lists Function.
Do you need any further help to set this up or have any questions about EasyPractice? Just get in touch at [email protected] where we're ready to help!
Are you ready to make the leap into your appointment scheduling? Get access to all these tools and a lot more!