If you want to sell products as well as services through the system, have a read of this guide on how to do just that!
We have recently received some questions and requests from our users regarding the sale of physical products and how it all works in connection with invoicing in the system. Here is a guide to help you understand how this works:

Since you can not call physical products a "service" when you create a new invoice, here is an example of how you can solve it all instead.
Example: A yoga instructor might offer yoga classes (of course), but also products such as yoga mats, blocks or cleaning products. Therefore, it is important that these products can be invoiced correctly right from the start – so that there is not a lot of confusion for either, the instructor or the client.
---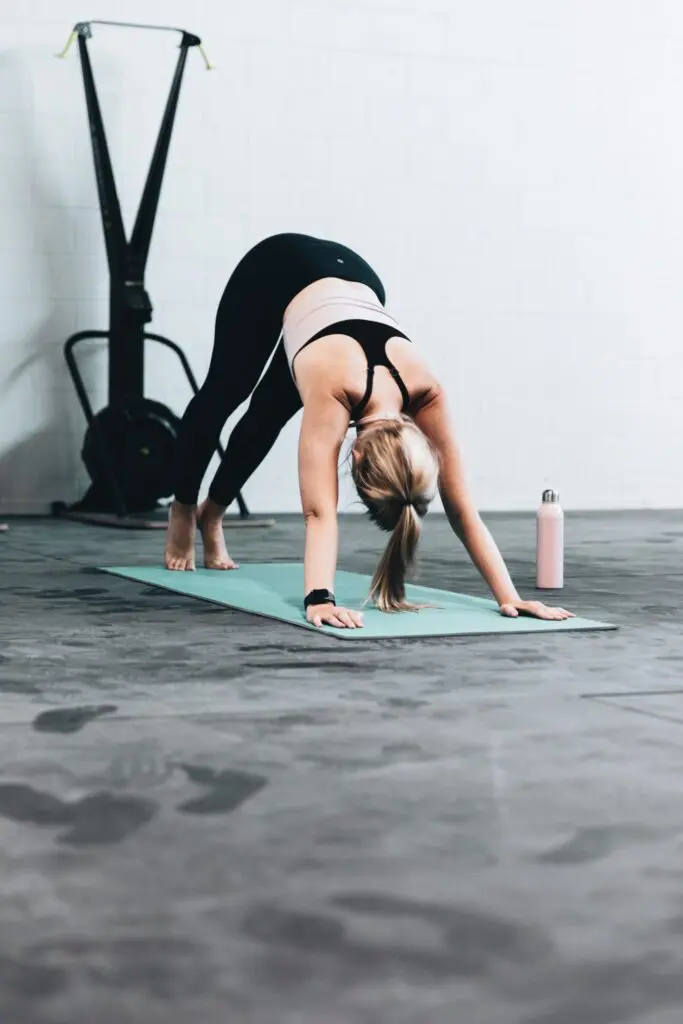 How to invoice:
At EasyPractice, we have created a booking system that ensures invoices are sent automatically by e-mail with all necessary information. There are many advantages to taking your bookings to an online system. Many things can be automated and simplify your day-to-day tasks.
With automatic online billing, you ensure that everything runs smoothly, and that your tasks take less time. This way, you have more time to focus on the important aspects of your work. Using an appointment tool like this means that all your important information and documents will be stored at the same place. There is no chance of losing it. All data is easily searchable as well as easily accessible. We have gone through great lengths to ensure the safety of your data. We made sure it cannot be accessed by unauthorised individuals.
There are actually two ways to do this:
Create the invoice with an additional service via the client's profile.
Create an invoice under the "Invoice" menu.
Once you select the service for which the client has to pay, you can click on a button called "Add new order line". Here you have the opportunity to enter the additional service. Super simple! It is also possible to create a discount, if that is something you want to give to the client too.
An example of what the invoice might look like: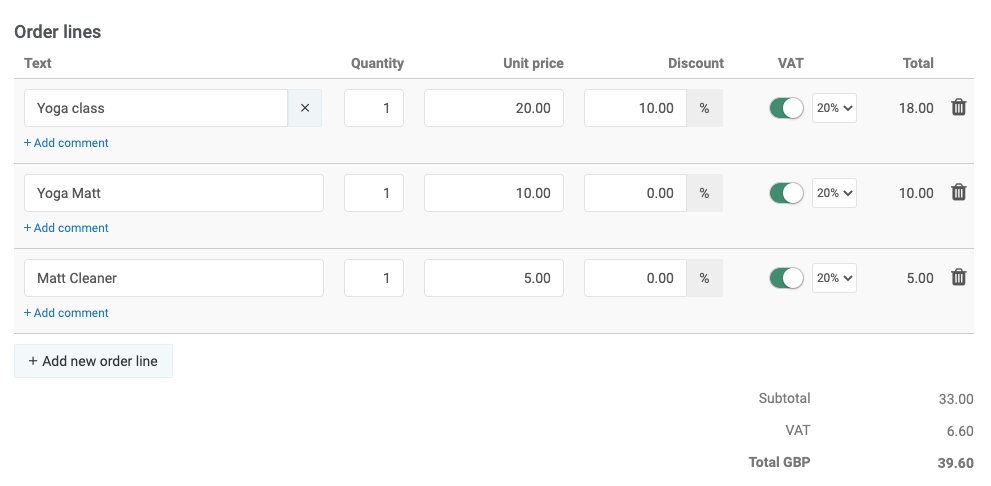 How to deal with errors in the invoice
An important point that we also get a lot of questions about, is whether you can change invoices after you have made them. The answer is yes, you can change invoices! But it is also important to mention that if you have found an error in an invoice that you already have sent out to a client, you should:

1. Create a so-called credit note (cancellation of invoice) for the sent invoice.
2. Then create a new invoice that contains the correct data.
---
I hope this little guide could provide answers on how to sell supplemental, physical products. Do you have any questions or need help? Do not hesitate to contact us [email protected] and we'll get right back to you! 😊 If you wish to try out our booking system free of charge.
In our Help Centre we have a whole section dealing with our Service Function.