Automation does not mean you are less personal with your clients. Of course, having a great relationship with clients is important. But this doesn't mean you have to compromise on your own efficiency at work.
Here are 5 ways you can ensure you are personal while also helping yourself to work better with the automation of tasks.
1. Messages
The app Secure Messages is a great method of communication with clients without making anything less personal. Not all clients have time to pick up the phone in the short window when you have time to call them. This way, you can message them securely and they can reply in their own time. However, unlike using email or SMS messaging, these messages stay within the system ensuring that you remain professional while communicating with clients.
Email newsletters may seem less personal if they are automated. However, by grouping your clients according to different preferences they have, you can send emails to different groups. Send to groups instead of all of them at once. This shows that you know your clients well and you do not just try to send them all the same email if it is not relevant for them.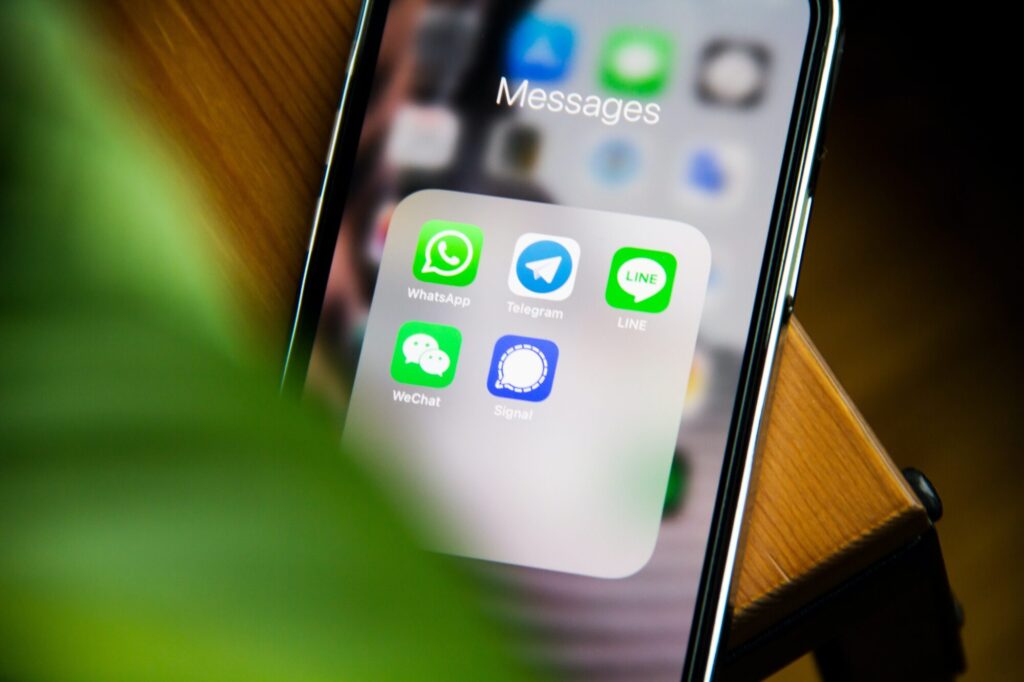 2. Reminders
If you were to remind your clients of their appointments manually, you would waste a lot of time and may make some errors. By automating your SMS and email reminders for clients, you will save yourself a lot of time. Your clients will also appreciate the specific details in the reminders and feel that you have remembered them! Sending these automated text message reminders will increase your chances of clients showing up, as they will have less chance of forgetting the appointment. Using our email and SMS reminder app might prove very useful to you! Find out more about how to send appointment reminders via text or SMS.
3. Invoices
If you were to handwrite your invoices, you would look less professional to your clients. It is important to appear professional as well as personal so that you ensure a level of trust and respect with your clients. Using Invoices in EasyPractice makes your invoices look professional.
With EasyPractice, you can automate the way that invoices are made. We know that errors can be made by people all the time so allow EasyPractice to calculate the sum of an invoice including discounts and VAT when you create invoices in the system.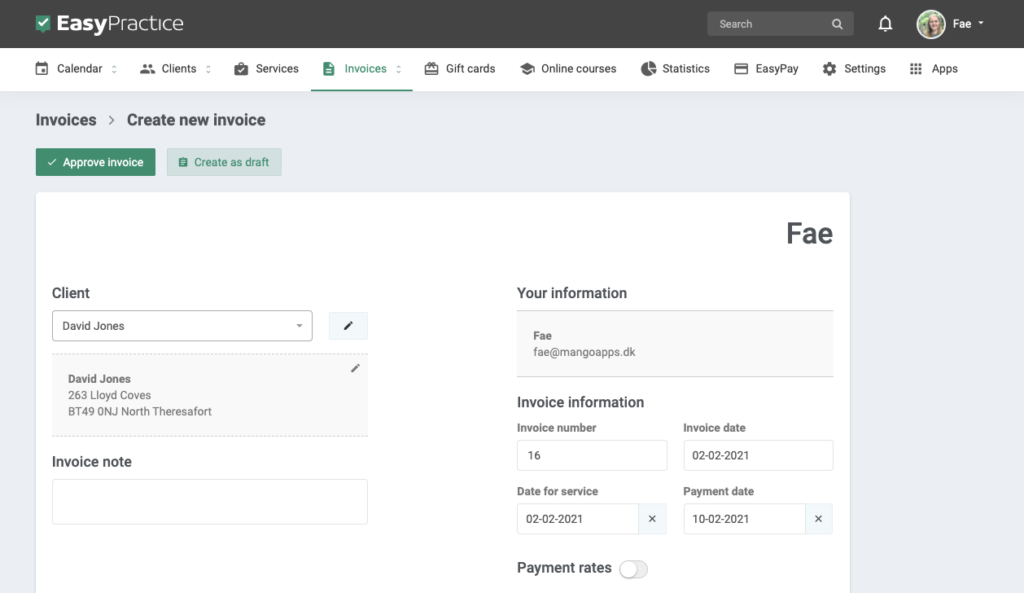 4. Feedback
Asking for feedback in person is great and shows that you are listening to your clients. However, a way to get more thorough feedback and really understand what your clients want is to create surveys that your clients can answer in their own time.
When you email a survey to a client, you will be able to find out what they thought of their appointment and of your clinic. You can also find out information about them which you will need to make your services more appropriate for them. This way, you are making their next experience more personal already.
5. Journals
A way that you can keep your notes up to date is with our Journals app. Make sure that you remember the details of your client's last appointment so that you can make the next appointment better!
Also, keep track of how many appointments they have had and any progress or changes. When you use EasyPractice, your notes are always easy to find and you can also create templates. Do not just keep notes written by hand or you might lose or take longer to find them. Stay professional by keeping notes in the system and ensuring you can provide the best experience for your clients.
---
With these 5 tips, you can ensure you are personal while you automate your work. If you have any questions or comments, please let us know at [email protected] where we would love to hear from you! 😀 If you want to try our free booking app – register here!