With EasyPractice, you can decide whether your clients should log in before they book an appointment with you. If you have regular clients, it makes it easier for them to log in so that they do not have to input their details every time they want to book an appointment. Alternatively, if you are expecting one-off clients to book an appointment (maybe you have a trial event that you expect new people to sign up for), it makes sense for you not to require a log in from them. However, if your business is happily growing and you're always getting new clients, of course, you will want them to be able to sign up in the easiest way possible. This is where Facebook login steps in. 😄
For your clients who use Facebook, they can log in with just two clicks. It really is that simple.
How to install Facebook Login:
Just go to Apps, scroll down to 'Online Booking' and click 'Activate' for Facebook Login. Then, your clients will see this when they go to log in to book an appointment: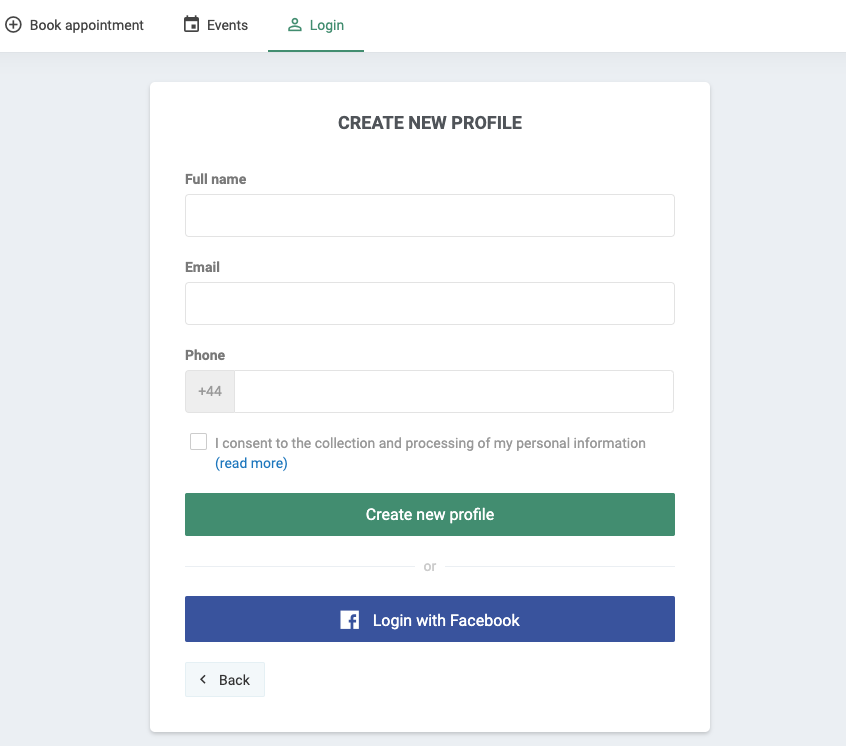 Of course, they can choose to create a profile with their name and email address instead. But we know you're always looking to make booking with you easier for your clients. 😉
---
---
I hope these tips and ideas are helpful for you at your practice!
In our Help Centre we have a lot of other useful and interesting guides.
If you have any questions or comments, please get in touch at [email protected] and we'll get right back to you! 😊 If you wish to try out our booking system free of charge to see if it works for you!